15 Images
Fall Arts Preview
BRIAN MCKNIGHT, SINGER, 94.7 THE WAVE MORNING HOST AND SOON-TO-BE BROADWAY PERFORMER ('CHICAGO'): September is a heavy-duty month of exceptional music events. On Saturday, there's the
2nd Annual Jazz on the Grass
concert with Dave Koz, Lalah Hathaway, Kenny Rankin, Marcus Miller and more. It's a great afternoon of music and friends in support of the Jackie Robinson Foundation scholarship program. Check it out at www.jackierobinson.org.
Also, I'm looking forward to the
Mercedes-Benz Wavefest
at the Greek Theatre on Sept. 28 and 29. It's the flagship concert of the year for 94.7 the Wave. It's a stellar lineup of artists, including Michael McDonald, Patti Austin, India.Arie and Poncho Sanchez.
(Warner Bros. Records)
KIRK DOUGLAS, ACTOR: My wife and I are looking forward to the production of
"Clay"
at the Kirk Douglas Theatre. I'm very pleased with the plays that Michael Ritchie has introduced there.
(Alberto E. Rodriguez/Getty Images for AFI)
JASON ALEXANDER, ACTOR, ARTISTIC DIRECTOR OF REPRISE! BROADWAY'S BEST: I was blown away by
"History Boys"
when I saw it in New York. That ensemble of actors was absolutely dazzling, with each receiving at least one extraordinary moment in that brilliant play. I want to see if the magic can be recaptured or if it was simply one of those mercurially magical nights in the theater. My guess is that I am likely to be bedazzled again when it comes to the Ahmanson.
"Ray Charles Live"
-- how can this miss? I love the music of Ray Charles, and I am a huge fan of Pasadena Playhouse artistic director Sheldon Epps and the daring, passionate approach he has brought to the Playhouse.
"A Catered Affair"
at the Old Globe. Come on, a Harvey Fierstein book and a John Doyle production -- I'm there. Plus Harvey on stage singing again. I'll take a Valium first so Harvey sounds like Andrea Bocelli, and then settle back for Doyle's artistic mastery and a cast that sounds delicious in a show that sounds like it's going to be a hoot.
(Jae C. Hong / AP)
BERKLEY BRETHEAD, PULITZER PRIZE-WINNING CARTOONIST AND AUTHOR: As an atheist, it was a shock when God answered half my inadvertent prayers and delivered Roger Waters to play "Dark Side of the Moon" at the Hollywood Bowl this summer. The fact that he is now blessing us with
Van Halen
at Staples Center in the fall has me sending a note to Christopher Hitchens urging him to reconsider.
Speaking of nonbelievers, my kids think J.K. is full of baloney and are
salivating
for the upcoming "Harry Potter and the Deathly Mortgage, Divorce and Back Hair." OK, I am, actually.
(Berkley Brethead / For The Times)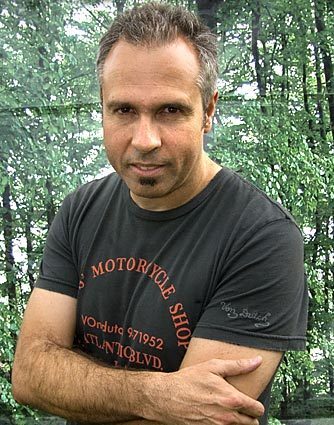 GARY BASEMAN, ARTIST, TV AND MOVIE PRODUCER, TOY DESIGNER AND HUMORISTI am looking forward to the
Takashi Murakami
exhibition at MOCA. Many artists in the L.A. scene have been blurring the lines between fine art and commerce for years. . . . But it is taking a visiting Japanese artist to do so, finally in a big way, with Murakami opening a store within his exhibition space at MOCA.
(Kirsty Umback)
MACY GRAY, SINGER: I am highly anticipating the release of
50 Cent
and
Kanye West's
albums, which are both due out this fall -- but better yet, on the same day. The race is on!!!
(Paul Buck / EPA)
NEIL PATRICK HARRIS, ACTOR, 'HOW I MET YOUR MOTHER': I'm most excited to see the new
Cirque du Soleil
show
"Corteo."
I believe it marks 20 years of Cirque in So Cal, and I couldn't be more grateful. The theatricality, the technical skill, the sheer wonder. . . . The circus has never been better!
(Christine Cotter / LAT)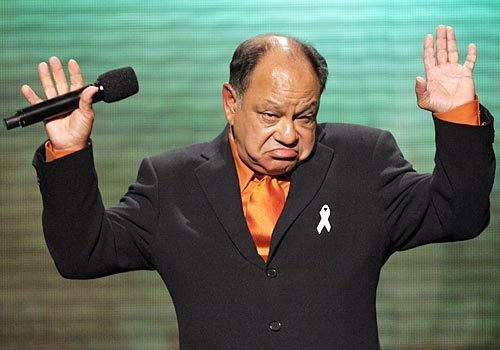 CHEECH MARIN, ACTOR-COMEDIAN: Actually I'm looking forward to the opening of the
Eli Broad wing
at
LACMA
in March, and also we're doing a
Chicano show
at LACMA in June -- I'm one of the people behind it -- and that will be both the classic Chicano artists from L.A. and up-and-coming Chicano artists. Also, because I have a girlfriend who's a classical pianist, I'm looking forward to the season at Los Angeles Opera. My girlfriend's name, incidentally, is Natasha Rubin, and she and her friend Maria Gamina are also doing a show at LACMA in June, called
"Double Sharp."
Two beautiful Russian girls playing piano -- who could ask for anything more?
(Mark J. Terrill / AP)
ANJELICA HUSTON, ACTOR-DIRECTOR AND WIFE OF SCULPTOR ROBERT GRAHAM: This fall I am looking forward to the beautiful
L.A. Opera
season, the second annual
Art for the Arts
auctionto benefit the Los Angeles Ballet and its 2007-08 season and
Robert Graham's
exhibition at USC.
(Kevin Winter / Getty Images)
LEONARD NIMOY, ACTOR-DIRECTOR- PHOTOGRAPHER: Choreographer
Nina Bausch
at UCLA Live in November.
(Spencer Weiner / LAT)
TONY PLANA, ACTOR, 'UGLY BETTY': When I was in London vacationing with my family, I missed
Ian McKellen,
and now I have the opportunity to catch him at Royce Hall in L.A.,, and I will not miss it. He is the best at what he does, and I have the utmost respect for him. I am looking forward to seeing what he does with these classic characters as he is a master craftsman. I love to watch him work because I learn.
(Stephen Shugerman / Getty Images)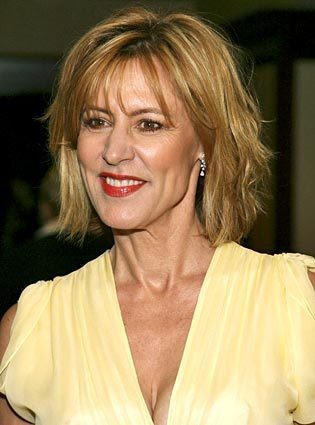 CHRISTINE LAHTI / ACTRESS AND STAR OF 'THIRD' AT THE GEFFEN PLAYHOUSE: Having seen the extraordinary
Renée Fleming
for the first time last year in "La Traviata," I believe her season-opening night in the more intimate and stunning Disney Hall with the L.A. Philharmonic is an evening not to be missed.
(Michael Buckner / Getty Images)
JON ROBIN BAITZ, PLAYWRIGHT AND EXECUTIVE PRODUCER, 'BROTHERS & SISTERS': I am smiling at the thought of seeing my late friend Wendy Wasserstein's play
"Third"
at the Geffen. Wendy's clear, gorgeous voice, her understanding of comedy within misery were singular, and she is missed.
I'm also looking forward to
Bill T. Jones/Arnie Zane Dance Company's "Blind Date,"
presented by UCLA Live. Jones' work is vivid and tempestuous, and smart as a whip. Also from UCLA Live, my hands-down favorite cultural institution in Southern California (save for Olvera Street): Trevor Nunn's production of Chekhov's
"The Seagull."
Ian McKellen is in this, as well as
"King Lear."
The plays go together perfectly -- a young man's story and an old man's story.
And last,
Seymour Hersh
at UCLA Live, who will be discussing the trajectory from 9/11 to the current tragic quagmire in Iraq.
(Myung J. Chun / LAT)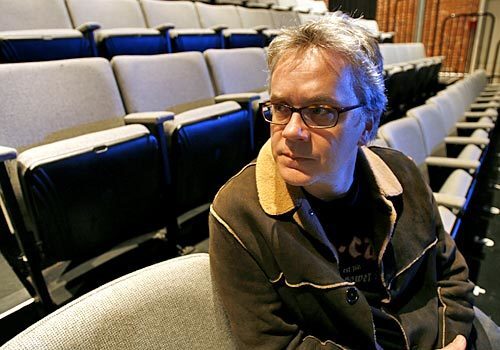 TIM ROBBINS, ACTOR-DIRECTOR, ARTISTIC DIRECTOR OF ACTORS' GANG: I'm looking forward to
Ian McKellen
in
"King Lear."
I am interested to see the profound fall from dignity of Lear performed by an actor who personifies integrity and grace and courage whenever I have seen him on the stage.
I am also a slave to the abounding sounds of
Arcade Fire
, the poetic and visceral performances of
John Doe
and
Steve Earle
and the anarchy and danger of
M.I.A.
(Ringo H.W. Chiu / For The Times)
BRUCE VILANCH, WRITER-ACTOR: If you're a fan of Lily Tomlin, Tracey Ullman, Anna Deavere Smith or any of those genius performers who can stroll onto an empty stage and magically fill it up with 20 or 30 fully realized characters, you will be too hyped up to operate heavy machinery after seeing
Sarah Jones
in
"Bridge and Tunnel."
She's pretty dazzling. Even Meryl Streep evidently threw up her hands after seeing her and said, "I can't do this, I might as well produce it," and she did, bringing it to Broadway for a Tony-winning run. Now Miss Jones is coming to the perfect Brentwood Theatre, where you can catch every nuance. When I was doing "Hairspray" on Broadway, everybody under a certain age was running to audition for the workshop of
"Cry-Baby,"
the next musical to spring full-blown from an item of John Waters' fevered oeuvre. The premiere is coming to the La Jolla Playhouse, and the accent is on rockabilly, with a score by one of "The Daily Show's" funniest writers, David Javerbaum, and Fountains of Wayne's Adam Schlesinger, plus a book by the "Hairspray" team of Tom Meehan and Mark O'Donnell.
One of the saddest things I ever heard was
Joni Mitchell's
admission in that Rosanna Arquette documentary about the music business that she felt her participation in the music business had come to an end. There was just no place for her, she had concluded. Starbucks to the rescue. As they have perked up many of my mornings, they will be perking up my CD player this month with the first new release of Mitchell music in forever. The album,
"Shine,"
is available in grande, venti and gargantuoso.
(Kevin Winter/Getty Images for New Line Cinema)