Family-friend theater: 'Edward Tulane,' 'Root Beer Bandits' and a Los Lobos soundtrack
If you can't get out to see Southern California's super bloom before tourists trample it flat, don't despair: L.A. theater has its own spring fever, with productions celebrating love, youth, discovery, transformation, second chances and late-life rebirths. Here on the 99-Seat Beat, our weekly look at the small-theater scene, we have three picks that could be fun outings for the whole family: "The Miraculous Journey of Edward Tulane" at the 24th Street Theatre, "The Root Beer Bandits" at the Garry Marshall Theatre, and "Evangeline, the Queen of Make-Believe" at Plaza de la Raza. The fourth, "The Things We Do," by politician-turned-playwright Grant Woods, reminds older folks that foolish passion isn't just for the young.
'Edward Tulane' on 24th Street
The essentials: Kate DiCamillo is one of only six writers to have won two Newbery Medals, the most prestigious honor in children's literature. Her 2006 novel, "The Miraculous Journey of Edward Tulane," in which a self-centered porcelain rabbit learns how to love, may be her best, according to a New York Times review. A porcelain rabbit may not be the most promising leading man. (A snarky review would write itself: "His acting is stiff.") But Dwayne Hartford, playwright-in-residence at Childsplay, a theater for young audiences in Tempe, Ariz., brings Edward to vivid life in his popular stage adaptation.
Why this? The 24th Street Theatre specializes in productions for all ages, and that doesn't mean puppet shows that have parents gritting their teeth or opera that sets toddlers squirming in their seats. Director Debbie Devine sets out to create shows that genuinely engage everyone. If the company's track record isn't incentive enough, then be tempted by this hopeful story about a narcissist learning to feel empathy.
The details: 24th Street Theatre, 1117 W. 24th St., Los Angeles. 7:30 p.m. Saturdays, 3 p.m. Sundays, extended to June 2. $24. (213) 745-6516 or 24thstreet.org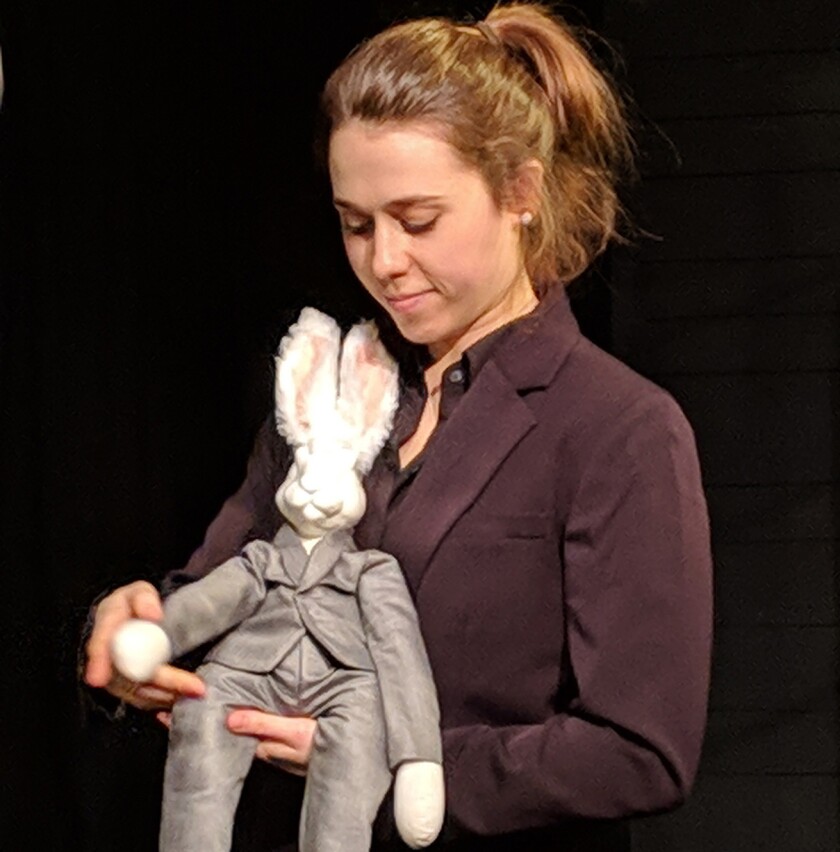 'Root Beer Bandits' at Garry Marshall
The essentials: The late Garry Marshall couldn't be contained. He directed movies. He created TV sitcoms. And he founded the Falcon Theatre, renamed for him after his death in 2016. Marshall brought together daughter Lori Marshall with Joseph Leo Bwarie and songwriter Rachel Lawrence 15 years ago to create a family musical set during the time of the Pony Express. The result, "The Root Beer Bandits, a Rootin' Tootin' Wild West Musicale," had two wildly successful runs at the Falcon. Now, a new generation will get to experience the spirited vaudeville-style romp.
Why this? Marshall's crowd-pleasing credo — which his protégé Matt Walker once summed up as "Faster! Funnier!" — doesn't go out of style. The Times praised "Root Beer Bandits" in 2004 for its "effervescent, unsugary book and lyrics." The new production has a stellar cast and the lure of Christine Lakin's choreography.
The details: Garry Marshall Theatre, 4252 W. Riverside Drive, Burbank. 7 p.m. Fridays, 2 and 7 p.m. Saturdays, 1 p.m. Sundays, through April 28. $22. (818) 955-8101 or garrymarshalltheatre.org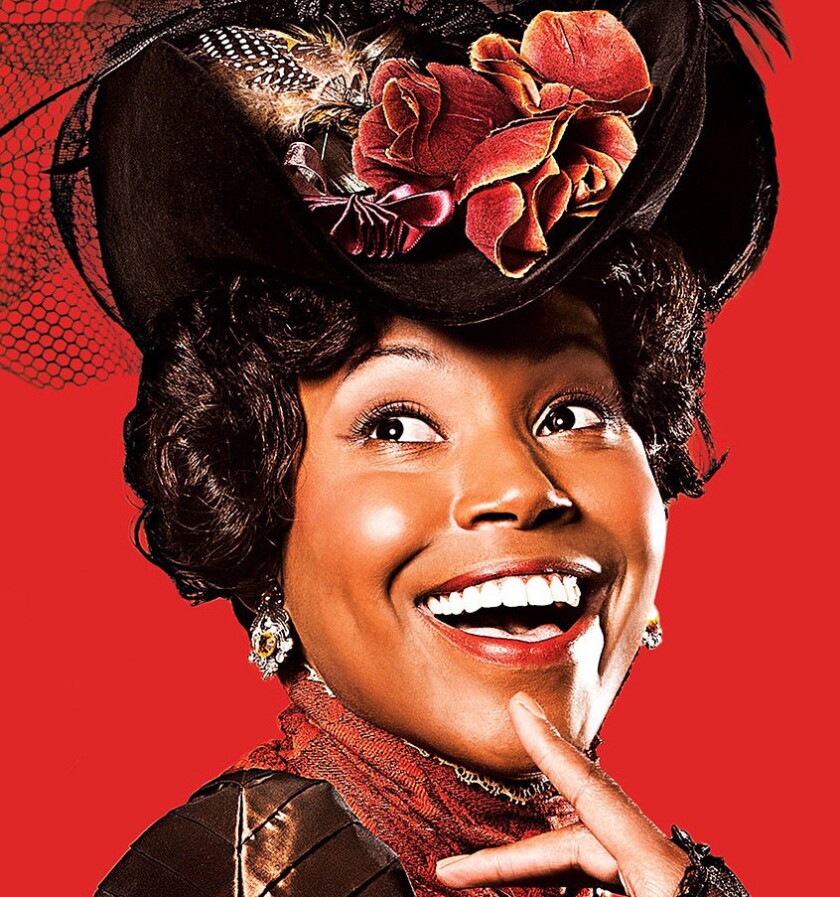 'Evangeline' at Plaza de la Raza
The essentials: Is any historical era more evocative of spring than the late 1960s? Think earthy young iconoclasts inventing wild new forms of self-expression. The musical "Evangeline, the Queen of Make-Believe" uses the songs of the East L.A. rock band Los Lobos as the soundtrack for a coming-of-age story set in 1968 Hollywood. Co-creators Theresa Chavez and Rose Portillo of About Productions and Louie Pérez of Los Lobos have honed "Evangeline" through previous runs into a taut, rocking, psychedelic evocation of an incomparably fertile era, seen through the eyes of a teenage Latina.
Why this? The tagline "Dutiful East L.A. daughter by day, Hollywood go-go dancer by night" is a tough sales pitch to top. If anybody in your party needs more persuading, cue up a Los Lobos album. The track that inspired this musical, "Evangeline," might be a good place to start.
The details: Plaza de la Raza's Margo Albert Theatre, 3540 N. Mission Road, Los Angeles. 8 p.m. Saturdays, 7 p.m. Sundays, through April 14. $15-$35. aboutpd.org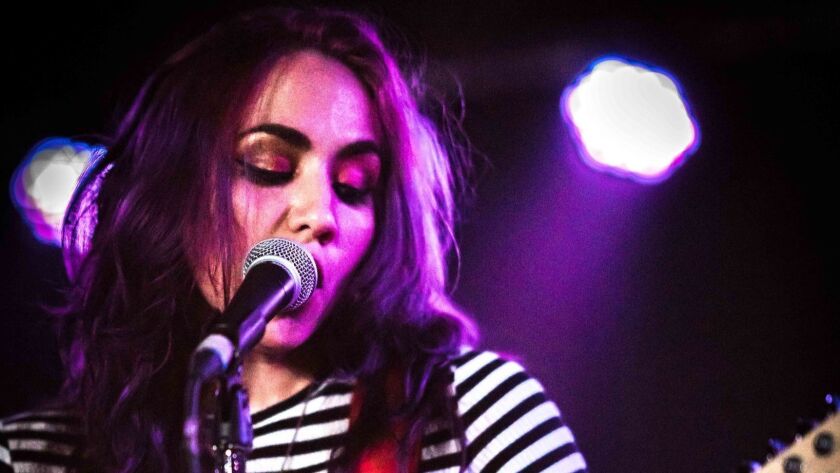 'Things We Do' at the Odyssey
The essentials: Grant Woods, who was Arizona's attorney general in the 1990s, turned to writing relatively late in his career. His first play, "The Things We Do," is a sex comedy about middle-aged people. A pair of adulterous lovers come up with a scheme to get out of their marriages without looking like the villains. Their plan: Set up their spouses to fall for each other.
L.A. THEATER: Last week on the 99-Seat Beat »
Why this? Transformation and rebirth aren't just for the young. "Nothing personal to millennials," Woods said on an Arizona TV morning show, "but this play is not about their little angst problems. It's more like real problems and real people, who have had a little experience." Elina de Santos directs this guest production at the Odyssey.
The details: Odyssey Theatre, 2055 S. Sepulveda Blvd., Los Angeles. 8 p.m. Fridays-Saturdays, 2 p.m. Sundays, through May 12. $35-$40. (310) 477-2055, Ext. 2, or OdysseyTheatre.com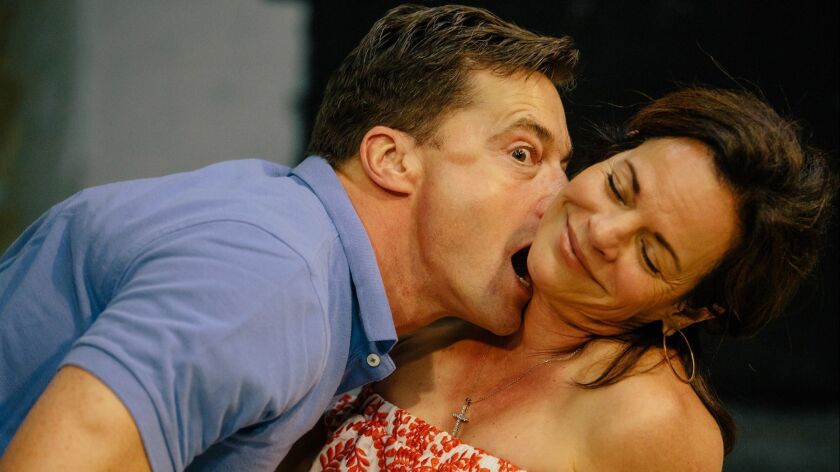 The 99-Seat Beat appears every Friday. Our reviewers shortlist offerings with an emphasis on smaller venues. Some recommendations are shows we've seen; others are based on the track record of the company, playwright, director or cast.
Support our coverage of local artists and the local arts scene by becoming a digital subscriber.
See all of our latest arts news and reviews at latimes.com/arts.
---
Inside the business of entertainment
The Wide Shot brings you news, analysis and insights on everything from streaming wars to production — and what it all means for the future.
You may occasionally receive promotional content from the Los Angeles Times.