At 85, Carmen de Lavallade is the rare L.A. legend much of L.A. doesn't know
Here in New York, Carmen de Lavallade is a legend. At 85, with a remarkably varied résumé spanning the worlds of dance and theater, she's a regal presence of refined elegance who turns heads whenever she's spotted at a performance around town — which is often.
But when De Lavallade brings her autobiographical solo performance Friday to the Wallis Annenberg Center for the Performing Arts in Beverly Hills, it will be a long overdue homecoming for someone who has hardly ever appeared on the L.A. stage.
Los Angeles is where De Lavallade was born, grew up and began studying and performing at 17 with the influential modern dance choreographer Lester Horton. But once her career shifted to New York, she recalled during a recent interview, she's been mostly confined to the East Coast.
"I haven't really performed there since I left in the '50s," she said of L.A. " Maybe once or twice."
The Wallis show, "As I Remember It," focuses on Los Angeles, New York and New Haven, Conn. — what she calls her "three major points of growth."
SIGN UP for the free Essential Arts & Culture newsletter »
As a teenager in L.A., she studied ballet at a time when not all classes were welcoming to black students. "You couldn't even get into a dance studio without some student walking out," De Lavallade said. "I was lucky to find teachers like Melissa Blake, Carmelita Maracci [whose students included Jerome Robbins and Charlie Chaplin], and of course Lester Horton."
De Lavallade brought to Horton's studio a fellow student from Thomas Jefferson High School named Alvin Ailey. The two not only became important members of Horton's dance company, but also went on to intertwined careers.
De Lavallade recalled the years with Horton as a singularly open-minded and focused creative enterprise.
"Lester opened up that place to everybody — every kind of person in the world was there!" she said by phone. "It was so unique, and that was during the McCarthy period."
Horton's school was a theater, and his classroom was the stage — "not a studio with mirrors," she said. "Everything happened on the stage. We had to come in early, iron the costumes, hang them up. We were the stage crew. We did the lighting. And then at the end, we had to clean up. So it taught us independence, and that everything's not given to you. We didn't have any money, but every one of us have never forgotten that experience."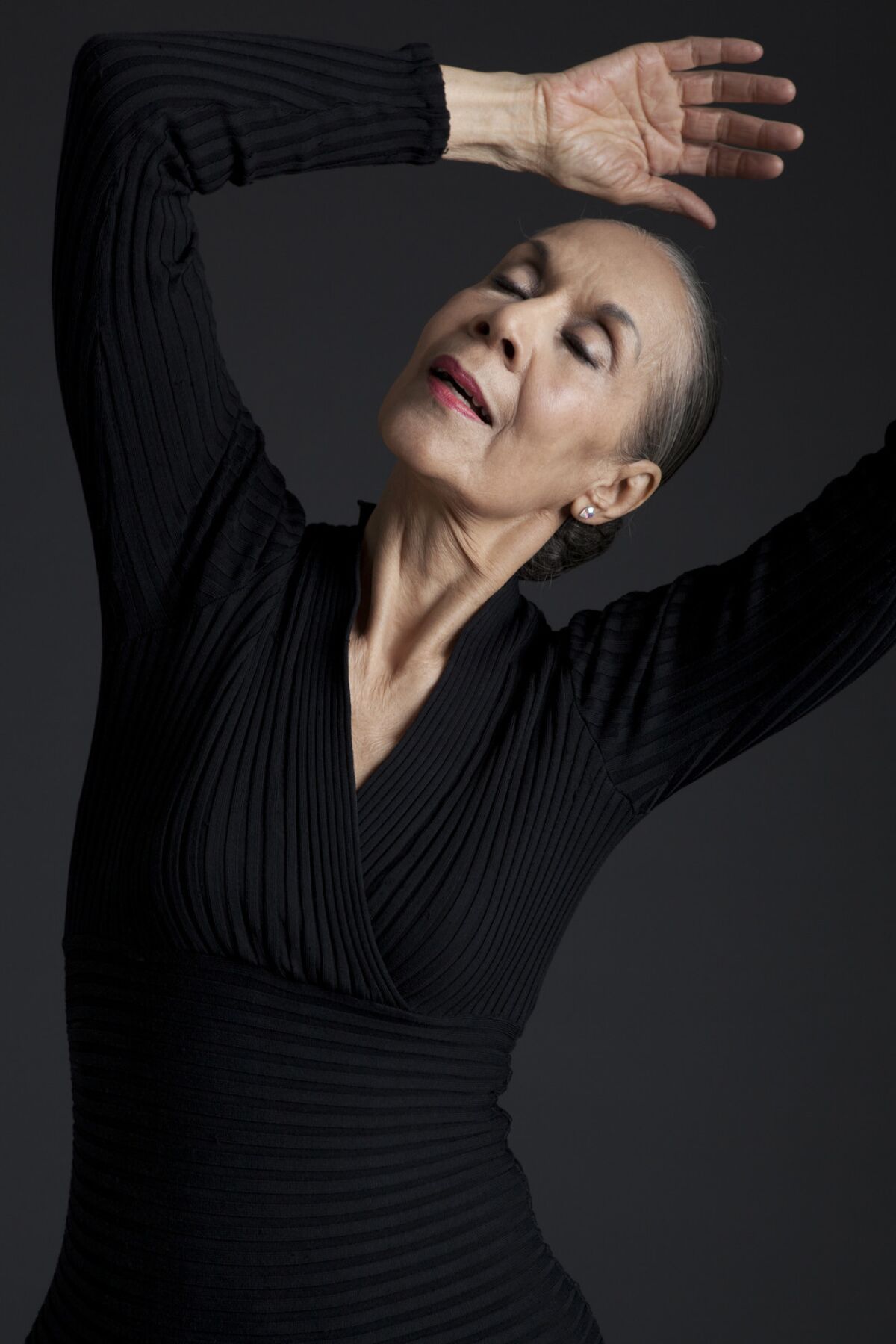 At a young age, De Lavallade was creating lead roles in Horton's works — most of which, she said sadly, have been lost, with only a few recorded and able to be re-staged. ("I was doing Salome by age 18," she recalled.)
When Horton died in 1953, De Lavallade and Ailey, along with the rest of the company, were left stranded. Through Horton, however, she had begun to do some background parts in films. She and Ailey were uncredited dance soloists in the 1954 Otto Preminger movie "Carmen Jones" and were invited by the film's choreographer, Herbert Ross, to join the cast of a Broadway musical he was choreographing, "House of Flowers."
She made her Broadway debut in 1954 and met her future husband, Geoffrey Holder, in the cast. De Lavallade plunged into the New York modern dance scene, working with Ailey, John Butler, Glen Tetley, Donald McKayle and other greats — on television as well as stage projects. She performed as a featured dancer at the Metropolitan Opera (and later went on to choreograph four productions there). She was a guest artist in two works that Agnes de Mille created for American Ballet Theatre.
De Lavallade also appeared in works with and by Holder, who went on to a multifaceted career that encompassed not only dance but also painting, costume design and direction (notably for Broadway's "The Wiz") before his death in 2014. Their enduring and creative marriage was portrayed in "Carmen & Geoffrey," a 2005 documentary.
Her career began a striking new chapter in 1970, when Robert Brustein, dean of the Yale School of Drama, invited her to teach movement.
"I loved teaching the actors, because they're fearless, and very imaginative," she said. "I wanted them to be comfortable with their bodies, to be able to move in the way they wanted to — without trying to look like dancers. I learned a lot from watching them."
Joe Grifasi, a veteran New York actor who directs "As I Remember It," was one of her early students.
"She didn't ask us to be dancers," he said. "She said she liked all the different bodies, the uniqueness. Every actor who worked with her — Meryl Streep, Sigourney Weaver — loved her. She helped us discover how to use our bodies in terms of storytelling."
Grifasi also performed alongside De Lavallade once she began taking roles in Yale Repertory Theatre productions. She choreographed the swimmers in Stephen Sondheim's 1974 "The Frogs," which was performed in and around a Yale pool.
Her L.A. homecoming is scheduled to include talks at two campuses of her youth — Jefferson High on Nov. 2 and her elementary school, Vernon City, on Nov. 3. But before then comes "As I Remember It," on which she collaborated with Grifasi and writer Talvin Wilks. Maya Ciarrocchi designed the extensive video projections, which incorporate an array of photo and film images spanning her life and work. De Lavallade, who still moves with eloquent authority and expressiveness, performs alongside her younger self.
In shaping the piece, she said, she had to figure out: "What are the highlights? What led you here?
"It's like a tapestry, all interwoven. It's more of a poetic piece. It's like one's memory; it jumps around. It's a way of thanking — and remembering — all these people in my life."
------------
"As I Remember It"
Where: Wallis Annenberg Center for the Performing Arts, 9390 N. Santa Monica Blvd., Beverly Hills
When: 8 p.m. Friday, Oct. 28
Tickets: $50-$75 (subject to change)
Information: (310) 746-4000, www.thewallis.org
Follow The Times' arts team @culturemonster.
ALSO
Three ballet companies prove the brilliance of one legendary choreographer in 'Celebrate Forsythe'
Telenovela as live theater: 'Destiny of Desire' is a zany, funny delight
In 'Model Apartment' at the Geffen, family scars are skin deep — and to the bone
---
Get our daily Entertainment newsletter
Get the day's top stories on Hollywood, film, television, music, arts, culture and more.
You may occasionally receive promotional content from the Los Angeles Times.