Review: Lautner fans, be warned: Catherine Opie's 'The Modernist' will play like a horror movie
Photographer Catherine Opie's first film, "The Modernist," follows the exploits of an artist-turned-arsonist who sets his sights on famous L.A. modernist homes.
Screening on a loop in a large, custom-designed theater inside the main gallery at Regen Projects, the 22-minute piece addresses our fascination with midcentury modern architecture and design.
The work is in the style of Chris Marker's iconic 1962 film, "La Jetée," told in a series of still images. Marker's post-apocalyptic time-travel tale is well served by this disjunctive storytelling; the film feels like a series of documents from a strange time and place. Opie's effort, while less disjointed, partakes of some of this estrangement, situating dystopian reality a little closer to home.
Played by Stosh, a.k.a. Pig Pen, a longtime friend and subject of Opie's, the arsonist is a good Hollywood villain, plotting his targets out on a wall. (It's worth noting that L.A.'s modern homes have often served as villain's lairs in films such as "Diamonds Are Forever" and "Lethal Weapon 2.") He clips newspaper articles about California fires and collages them with photographs of famous homes. Eventually he takes the next step, dousing houses, including John Lautner's Chemosphere and Sheats-Goldstein residences, with lighter fluid and striking a match.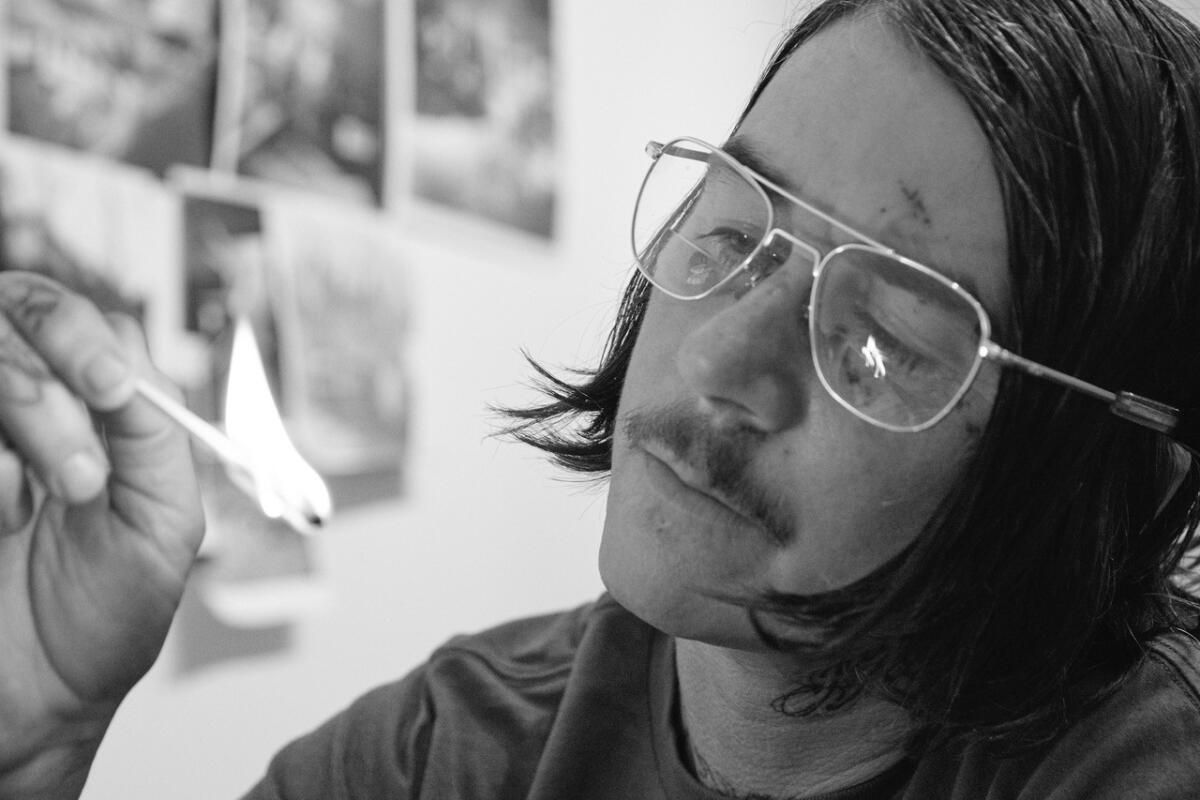 This progression from representation to reality — that art should become life — was the modern artist's dream. It's not unlike the American dream, the promise that one's aspirations can be realized.
Some of L.A.'s postwar modernist houses were supposed to make this dream more attainable. They were to revolutionize home construction, making modern design and convenience mass-produced and affordable. Instead, these structures have become artifacts of a fantasy, mocking the current housing crisis from their hilltop perches.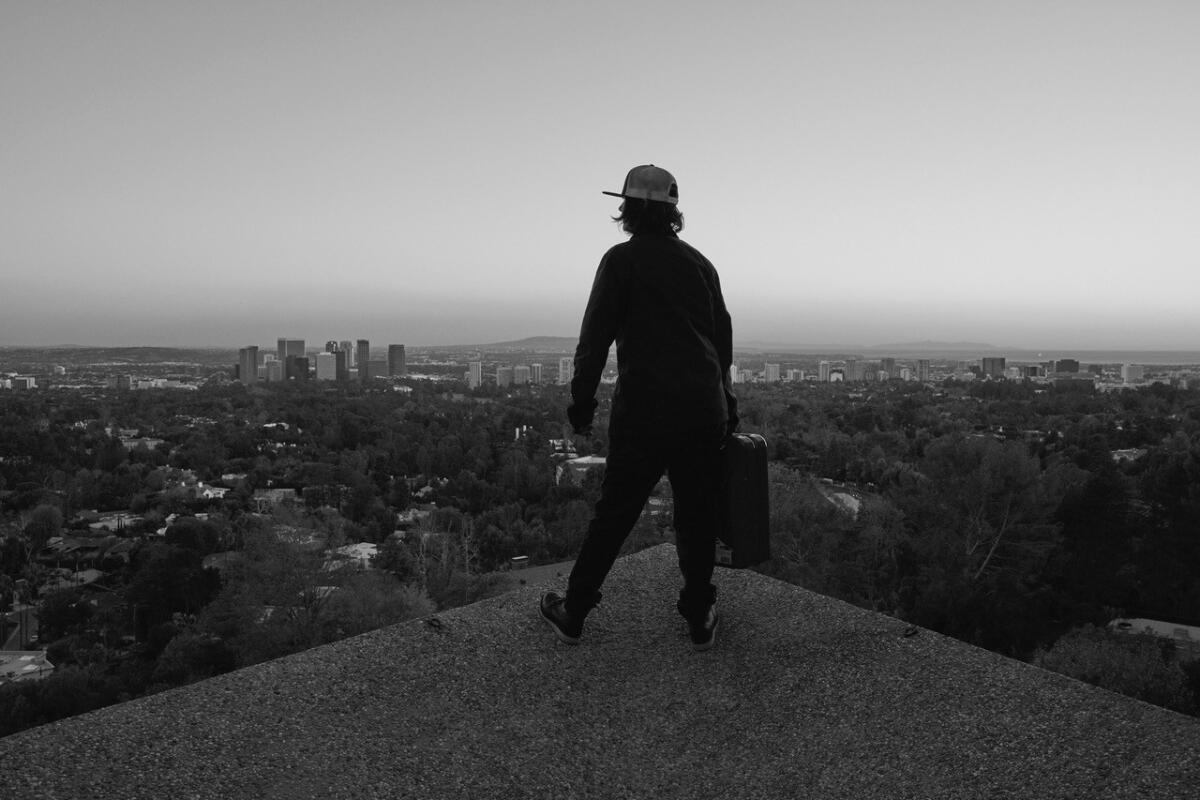 SIGN UP for the free Essential Arts & Culture newsletter »
Opie's protagonist sleeps on the couch in an immaculately curated modernist living room, surrounded by books about L.A. modern architecture and carefully arranged flowers. But he soon tires of longing.
In creating our perfect "Mad Men" interiors we buy into a nostalgia that comes with racist, sexist, homophobic and xenophobic baggage. When people say they want to "make America great again," isn't that the America they're talking about?
"The Modernist" is a silent film, except for one moment at the Chemosphere house. The arsonist lights a match and the sound — a sharp hissing and spitting as the flame appears — makes one jump. It marks a pivot, the moment where idea becomes action. Opie's protagonist has chosen to set fire to a failed dream; this spark reminds us that we too have a choice.
Regen Projects, 6750 Santa Monica Blvd., L.A. Through Feb. 17; closed Sundays and Mondays. (310) 276-5424, www.regenprojects.com
See all of our latest arts news and reviews at latimes.com/arts.
MORE ART:
Michael Queenland spins trash into clever canvases of the living
'Plunder Me, Baby': One artist's wild, defiant stand against the oppression of indigenous people
Get our L.A. Goes Out newsletter, with the week's best events, to help you explore and experience our city.
You may occasionally receive promotional content from the Los Angeles Times.