Review: In the Joffrey Ballet's 'Romeo and Juliet,' love isn't the only thing to get lost
Choreographer Krzysztof Pastor's version of "Romeo and Juliet," which the Joffrey Ballet performed Friday night at the Music Center, inspires this thorny question: Does a ballet company really need an updated production of every classic work?
Probably not, and in the case of this specific ballet, answer that with a definitive "no."
Pastor, who is director of the Polish National Ballet, devised his pseudo-political take on the Shakespearean love tragedy for Scottish National Ballet in 2008; the Joffrey premiered it six years later. It's a jarring departure from John Cranko's 1962 traditional and emotionally fulfilling "Romeo and Juliet," which was a repertory staple under founder-directors Robert Joffrey and Gerald Arpino.
It's a reasonable assumption — as well as a simple fact — that living choreographers will have their way with the classics. The art form must evolve, and dancers need new material. This material, unfortunately, poorly represents these spirited dancers and sends the art form reeling backward, rather than advancing it.
This "Romeo" does hew to the narrative's well-known outlines: The children of warring families fall in love, defy their parents and choose death over a life apart. Pastor tacks on a strange conceit, shifting the ballet's time period in each of the three acts, the scenes supposedly shifting from the 1930s to the 1950s and finally the 1990s, ostensibly to highlight periods of turmoil within Italian politics.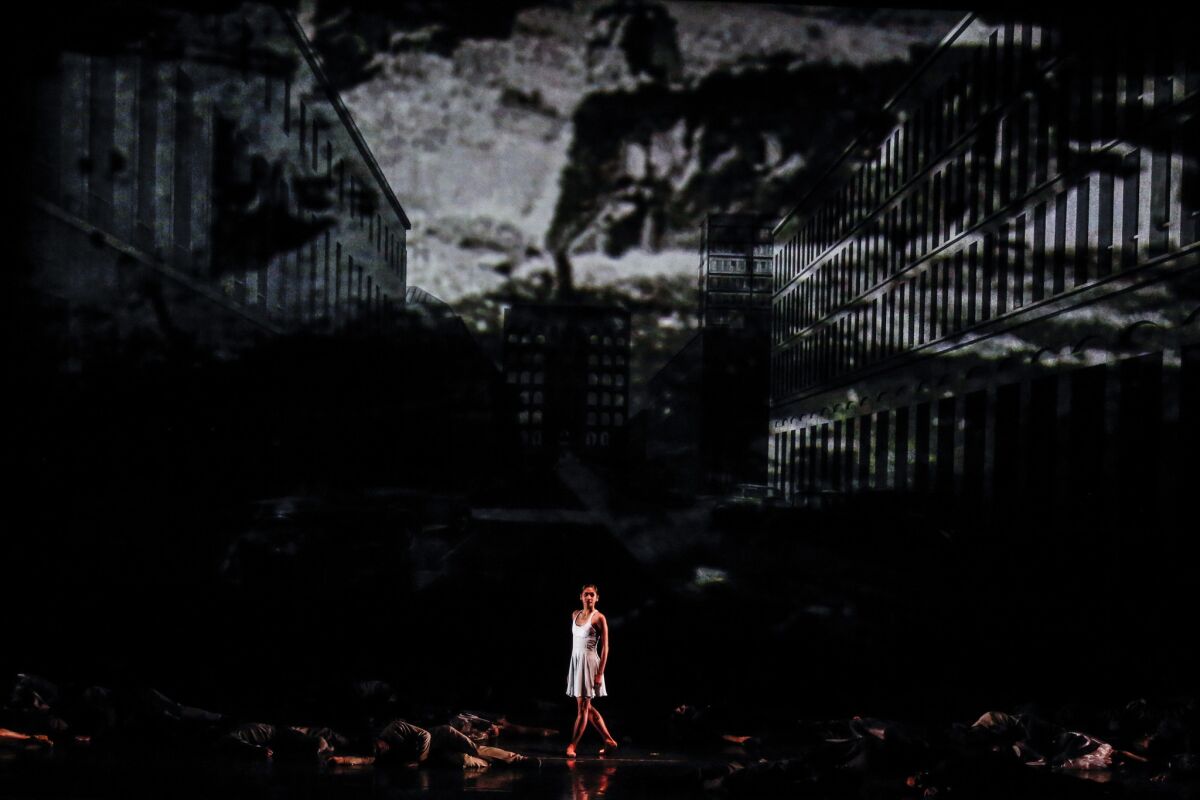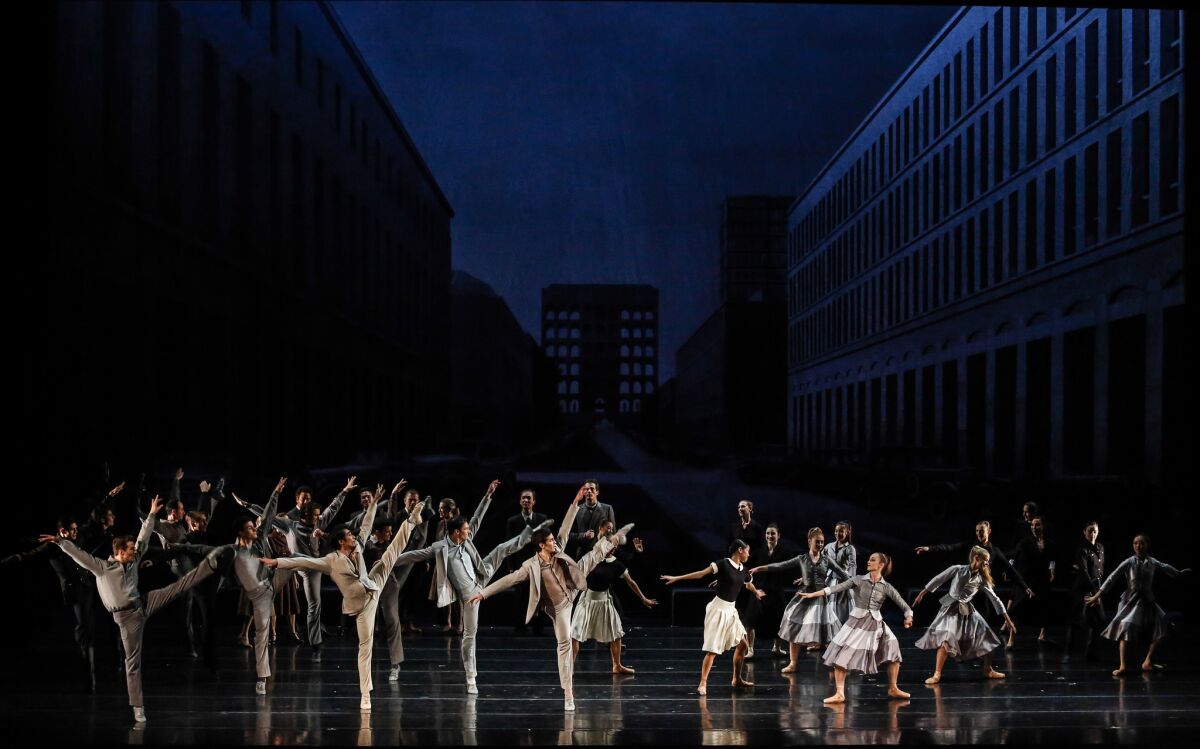 He tries to establish place and time with videos of street scenes and the aftermath of Red Brigade bombings, for example, and through Tatyana van Walsum's spare set pieces and costumes. But the concept is so poorly executed that it's difficult to decipher any switch in eras. Plus, no sword fights. And a glass elevator makes a poor stand-in for a balcony.
Pastor seems mostly focused on '30s fascism. He's got a group of stiff-legged soldiers, and he turns Juliet's father, Capulet, into a kind of Benito Mussolini-esque dictator.
Fabrice Calmels, a tall — no, towering — principal dancer, made Capulet a terrifying monster. When he was onstage everyone cowered, even his wife, an ill-used April Daly, who tried hard with this sorrowful role.
Capulet drove the ballet's mayhem. Calmels even handed a knife to Temur Suluashvili, the simpering Tybalt, so he can murder Mercutio. The high-spirited Yoshihisa Arai was the lively Mercutio, bringing bravura and joyful gusto to doleful proceedings. Van Walsum cloaked Capulet in a stiff, black tuxedo, making Calmels loom even larger and reducing the story into a tale of one abusive man.
Pastor's foundation is classical dance, but he blends in naturalistic gestures and jarringly stylized moves that are intended to telegraph emotion. The consequence is he takes away the dancers' ability to shape their own characters. So Juliet, the dynamic and beautiful Christine Rocas, repeatedly executed a side kick that said to Capulet, "Get away from me." But it also made her look like a donkey.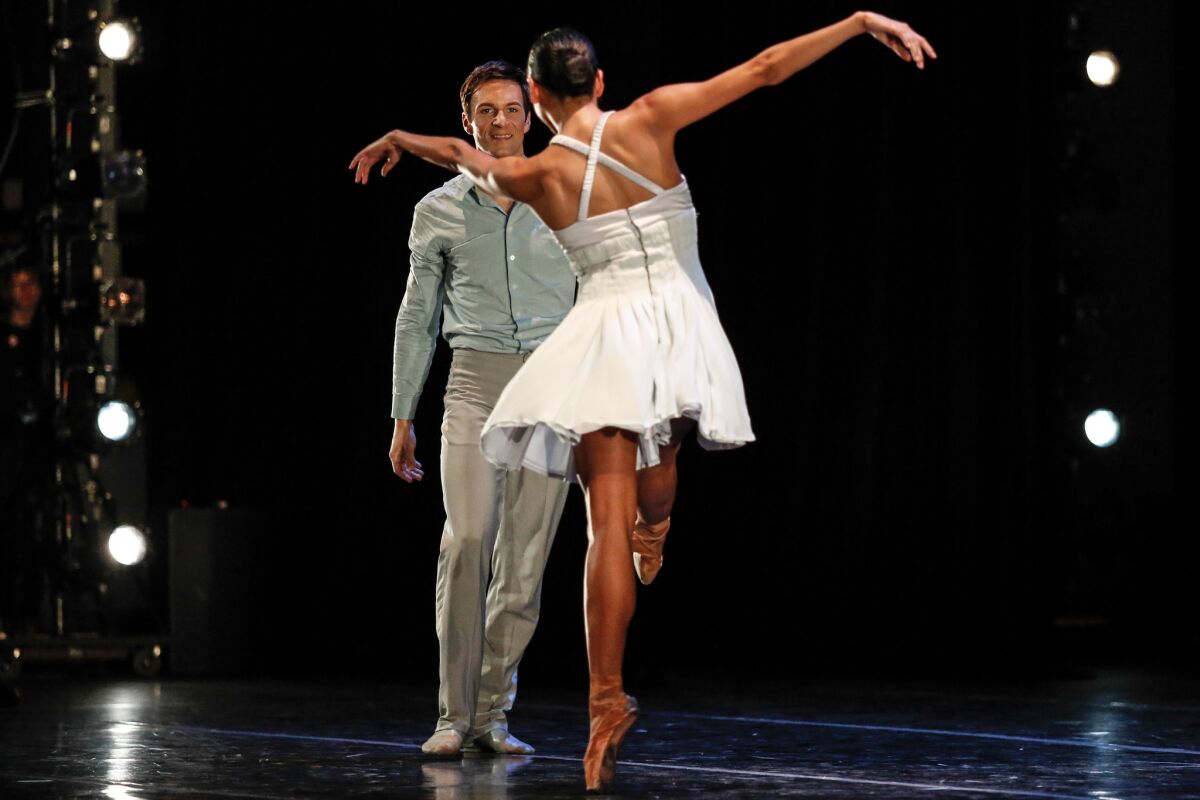 A few characters simply had no personality — including Romeo. In the ballet's opening crowd scene, it was hard to find him.
Rory Hohenstein was an unconvincing, restrained lover, uncomfortable perhaps with the awkwardness of his partnering duties. Pastor is unable to give Rocas and Hohenstein anything remotely lovely to express during composer Sergei Prokofiev's soaring balcony scene pas de deux. Hohenstein did finally give it the full-throttled treatment in the crypt scene, demonstrably mourning his Juliet.
Despite the chopped up and rearranged score, Prokofiev was well-served by the Music Center orchestra, led by Joffrey conductor Scott Speck. Rocas was another bright spot. Maybe she'll eventually get an opportunity to show what she can really do in a production that's worthy of her.
Check back at latimes.com/arts Monday for Times music critic Mark Swed's review of "Orpheus and Eurydice," the Joffrey Ballet's collaboration with Los Angeles Opera, also at the Dorothy Chandler Pavilion.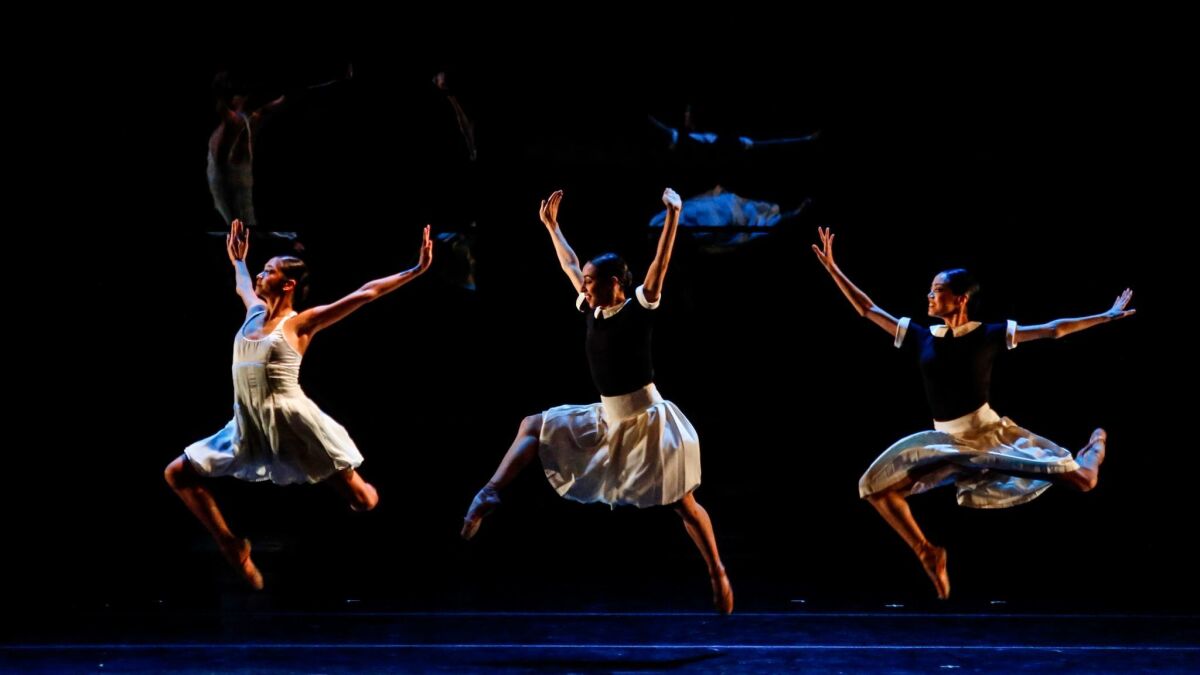 Joffrey Ballet's 'Romeo and Juliet'
When: 2 and 7:30 p.m. Saturday
Where: Dorothy Chandler Pavilion, 135 N. Grand Ave., Los Angeles
Tickets: $38-$144 (subject to change)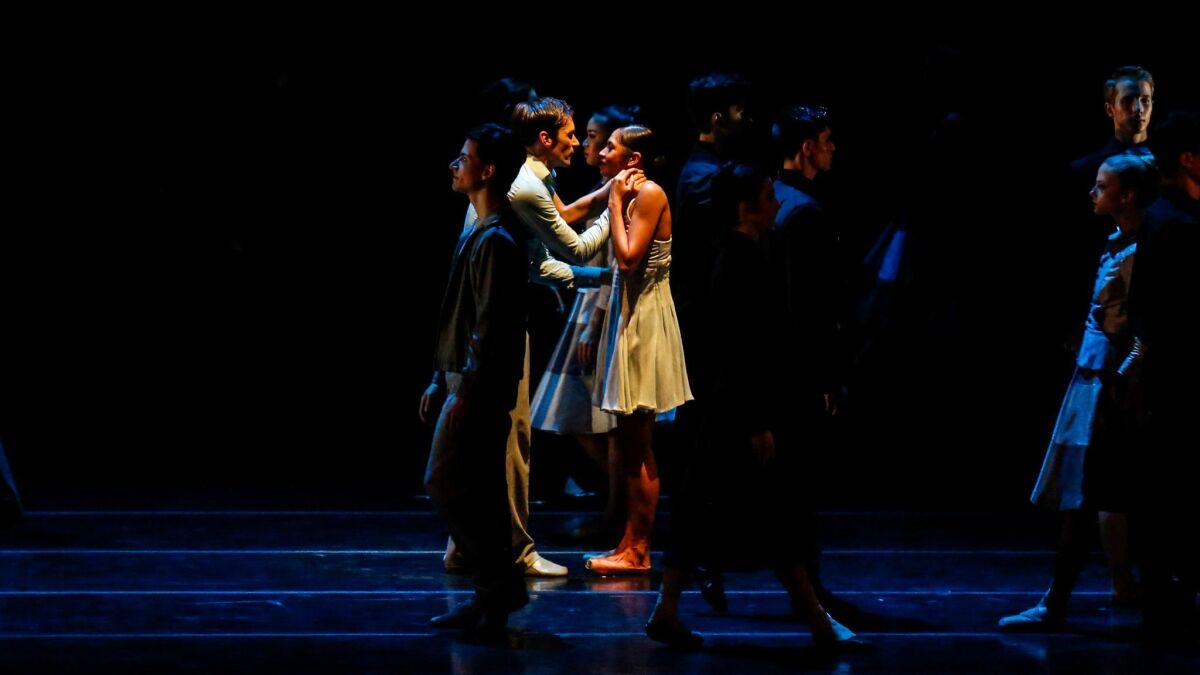 See all of our latest arts news and reviews at latimes.com/arts.
MORE DANCE:
Behind the scenes with the Joffrey's collaboration with L.A. Opera
What to see in L.A. dance this week
Los Angeles Ballet's 'Swan Lake'
---
Get our daily Entertainment newsletter
Get the day's top stories on Hollywood, film, television, music, arts, culture and more.
You may occasionally receive promotional content from the Los Angeles Times.