The Reprise musical series runs out of money and leaves subscribers hanging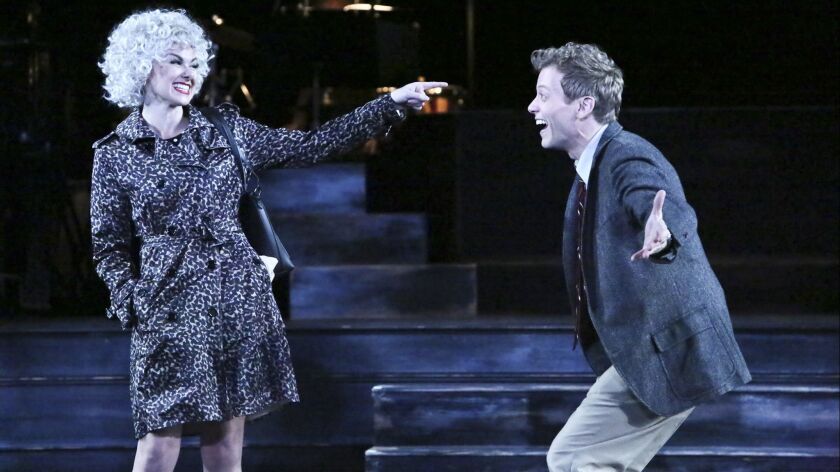 The show must go on. Unless it doesn't. Such is the quandary faced by subscribers to the revived musical series known as Reprise 2.0, which sold tickets for three productions but has run out of money after just two.
Reprise founder and producer Marcia Seligson resurrected the series in March 2018, announcing she was bringing back the operation that had recruited "Seinfeld" actor Jason Alexander as artistic director until it ran out of money and ceased operations in 2013
This time around, Seligson promised three small-scale productions of classic but rarely seen shows. The first production, "Sweet Charity," opened in June 2018 at a cost of $450,000 but ended up losing about $200,000, Seligson said. Stung by the loss, Reprise scrapped plans for "Victor/Victoria" in favor of a September 2018 musical revue that was less expensive to produce, "The World Goes 'Round," featuring the songs of John Kander and Fred Ebb. In October, Reprise announced the postponement of the season's third show, "Grand Hotel," which had promoted a cast including Sharon Lawrence, Hal Linden and Jonah Platt, brother of "Dear Evan Hansen" star Ben Platt.
Nearly eight months later, subscribers are still waiting.
"I want my show or I want my money," subscriber Ken Raskoff said. He said Seligson's failure to deliver a third show after collecting payment for it "borders on criminal."
Subscriptions for all three shows ranged from $190 to $310, depending on seating. Raskoff did find a way to get his money back: He filed a complaint with his credit card company, saying that Reprise did not deliver the goods that were promised, and he received two-thirds of his subscription cost back.
Seligson said she still intends to deliver "Grand Hotel" for subscribers. She just needs more time, she said. She blamed the funding shortfall on a financial backer who has not delivered on a pledge of $250,000. She also downplayed the frustration and anger of subscribers.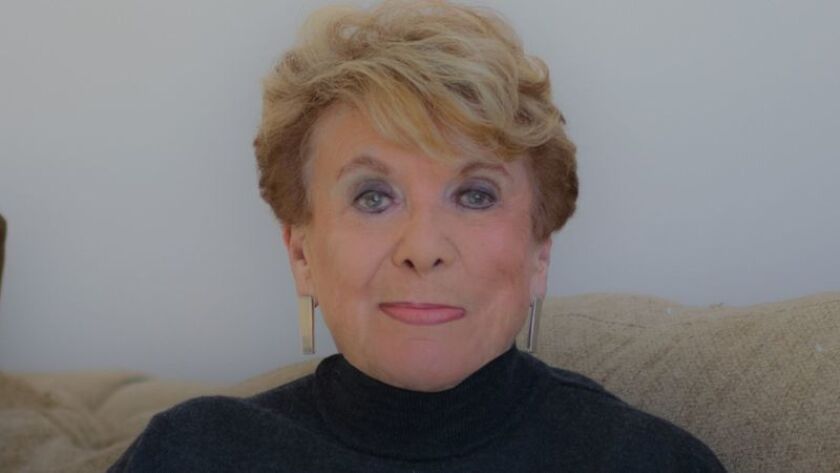 "We have around 2,300 subscribers and we probably got less than 20 complaints," Seligson said.
Raskoff said failing to deliver on the full season is tantamount to stealing.
"She didn't offer [subscribers] an investment, she offered them theater," he said. "And she sold tickets. She didn't budget her money well. I don't know why she put on a show in excess of the money she took in."
Hopes were high for Reprise 2.0. The original Reprise featured Broadway stars including Alice Ripley, Rachel York, Judy Kaye and Kelli O'Hara in productions such as "Promises, Promises," "Finian's Rainbow" and "Anything Goes."
Raskoff said that when the curtain rose on "Sweet Charity" at UCLA's Freud Playhouse last summer, the future looked bright.
Times theater critic Charles McNulty wrote that conscripting Kathleen Marshall to direct and choreograph was an inspired move, although Neil Simon's dated book was "in need of a scalpel-wielding play doctor." Raskoff said it was a good production, and he was excited for "Grand Hotel" until it did not materialize.
More people might have complained, he said, if the Reprise phone line had not been disconnected. When he initially sought out Seligson to express his frustration, he said, the only way she could be reached was via Facebook Messenger.
In an interview with The Times, Seligson not only insisted that Reprise 2.0 was still in operation but also implied that a second season was possible. She provided no timeline for when she would have the money to make good on Reprise 2.0's first slate of shows.
"We want to get through the season, and we will get through the season," she said. "It's just taking much, much longer than we thought."
The Freud Playhouse at UCLA will still be available for use by Reprise 2.0, said Brian Kite, chair of UCLA's Department of Theater.
"They're good with us and have paid all their bills," Kite said. "I liked what they were doing, and I'm happy to still host them if it works with our calendar."
---
The complete guide to home viewing
Get Screen Gab for weekly recommendations, analysis, interviews and irreverent discussion of the TV and streaming movies everyone's talking about.
You may occasionally receive promotional content from the Los Angeles Times.