Review: How many legs in this photo? The strange, surreal art of Heather Rasmussen
The governing logic of Heather Rasmussen's photographs at Acme is Surrealism, the artistic movement by which the familiar becomes dream-like and strange. The artist photographs herself with mirrors, vegetables, furniture and blankets to create beguiling tableaux that explore the line between body and object.
In most of the images, Rasmussen is holding a mirror, a visual trope borrowed from artist Hans Breder. In a 1960s series, he photographed women gripping mirrors that obscured their faces so that their other body parts were reflected in startling, sometimes grotesque arrangements.
Rasmussen uses mirrors in much the same way, creating images in which she has three or more legs, or where her body is interpenetrated with reflections of the room around her. These distortions are augmented by the inclusion of sculptural casts of her legs, and large squashes whose shapes mimic limbs or other body parts. The results are strange amalgamations that are neither fully human nor simply objects.
In this, they invoke the still-life tradition in which flowers or fruit serve as metaphors for mortality. The show also includes a table bearing vegetables in various states of freshness, a prosthetic foot and small sculptures of feet and legs. "Untitled (Studio Cornucopia Self-Portrait)" is a photograph of a similar mix, with the addition of a tiny mirror that reflects the artist's face.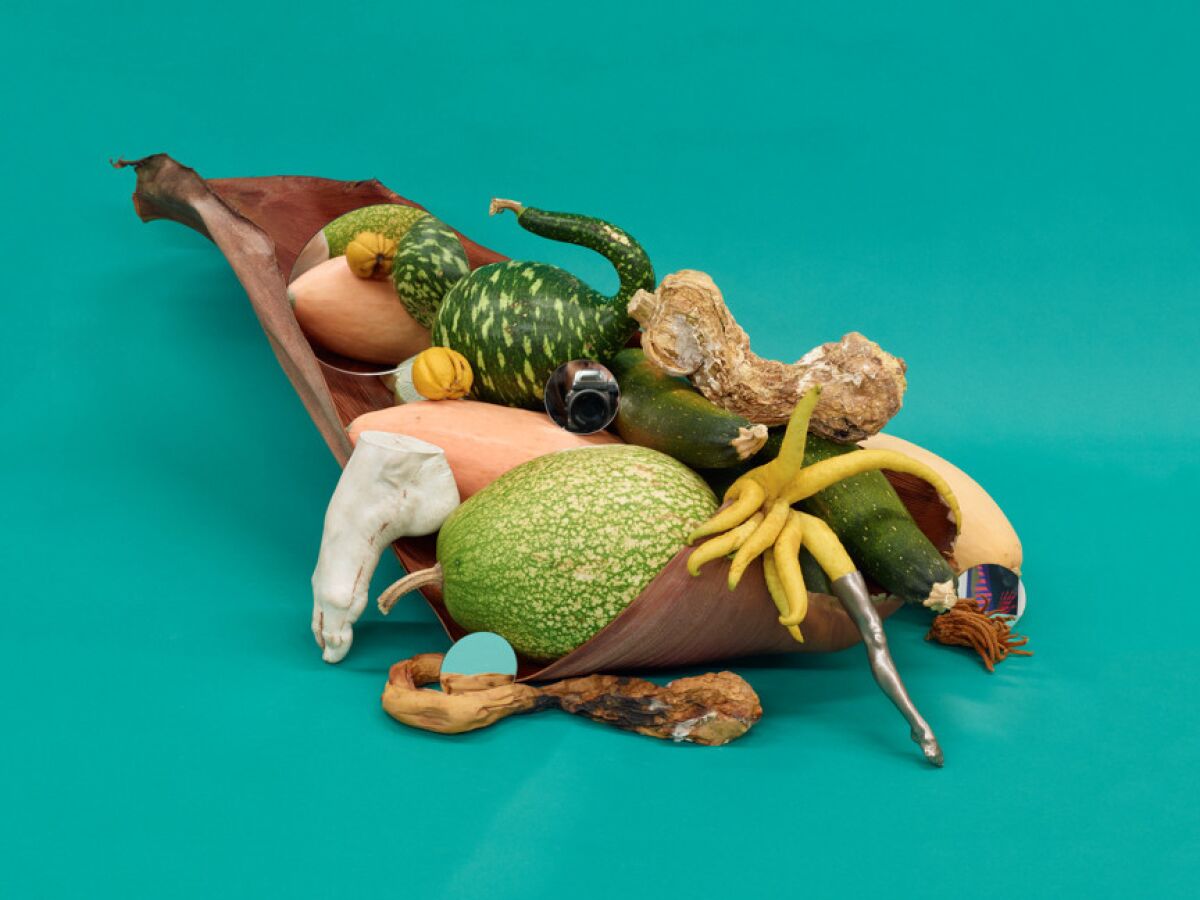 SIGN UP for the free Essential Arts & Culture newsletter »
Rasmussen also employs the vocabulary of commercial photography, with its seamless backdrops and flat lighting, further suggesting that the body is an object or a product.
Lastly, the images are part of a long, feminist tradition of using photography to make the body strange. Foremothers Ana Mendieta, Eleanor Antin and Cindy Sherman come to mind. But whereas those artists were in some part critiquing female stereotypes, Rasmussen's works are more ambivalent. Perhaps it is because her appearance — young, white, thin, long-limbed— fits so comfortably within conventional notions of female beauty. Despite intimations of death and decay, her colorful images come across as playful and appealing, not as grotesque critiques.
Still, hers is the type of body so often turned into a product. By making it strange, Rasmussen suggests that while objectification may be inevitable, perhaps in the end it's less about sex and more about squash.
Acme, 2939 Denby Ave., L.A. Through June 10; closed Sundays and Mondays. (323) 741-0330, www.acmelosangeles.com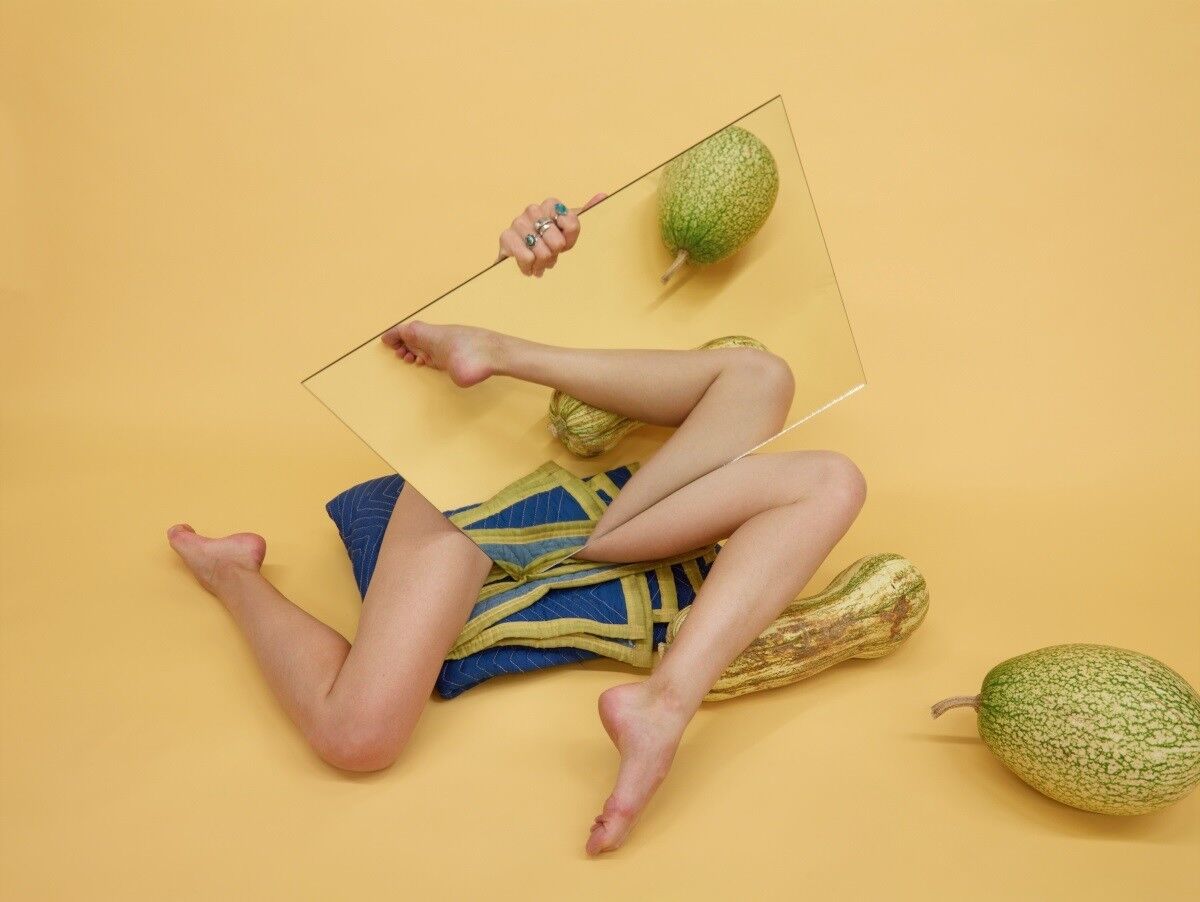 Support coverage of the arts. Share this article.
MORE ART COVERAGE:
At the future LACMA, plans call for radical change to how we see the permanent collection
Architecture review: Temple loses some of its eccentric personality in stylish redesign for Marciano Art Foundation
Art review: New Marciano foundation proves the potential and the pitfalls of a vanity museum
Get our L.A. Goes Out newsletter, with the week's best events, to help you explore and experience our city.
You may occasionally receive promotional content from the Los Angeles Times.