Weekend Picks for Nov. 15-18: Brian Dennehy, Tangueros del Sur and the return of UnCabaret
Listings Coordinator
Our recommendations for the coming weekend include a two-time Tony winner tackling two classic short plays, a tango troupe direct from Buenos Aires, and the return of a classic comedy showcase. Also, Los Angeles Master Chorale sings a new work and an old favorite, it's curtains for one particular "Hamlet"-inspired comedy, and a Latina drag trio marks a minor milestone.
Those who laugh last, laugh best
It'll be like old-home week when Maria Bamford, Janeane Garofalo, Laura Kightlinger, Bob Odenkirk, Jill Soloway, Julia Sweeney and similarly funny folk reunite for "UnCabaret 25th Anniversary Show & Celebration," a special one-night-only encore of Beth Lapides' groundbreaking comedy showcase. Presented by CAP UCLA. The Theatre at Ace Hotel, 929 S. Broadway, L.A. 7 p.m. Sunday. $29.50–$59.50. www.cap.ucla.edu.
Dennehy does double duty
When Brian Dennehy takes the stage, he really takes the stage. The two-time Tony winner stars in a double bill of Eugene O'Neill's short two-character play "Hughie" and Samuel Beckett's solo one-act drama "Krapp's Last Tape." Geffen Playhouse, Audrey Skirball Kenis Theater, 10886 Le Conte Ave., Westwood. 8 p.m. Thursday and Friday, 3 and 8 p.m. Saturday, 2 p.m. Sunday; other dates through Dec. 16. $30-$120. www.geffenplayhouse.org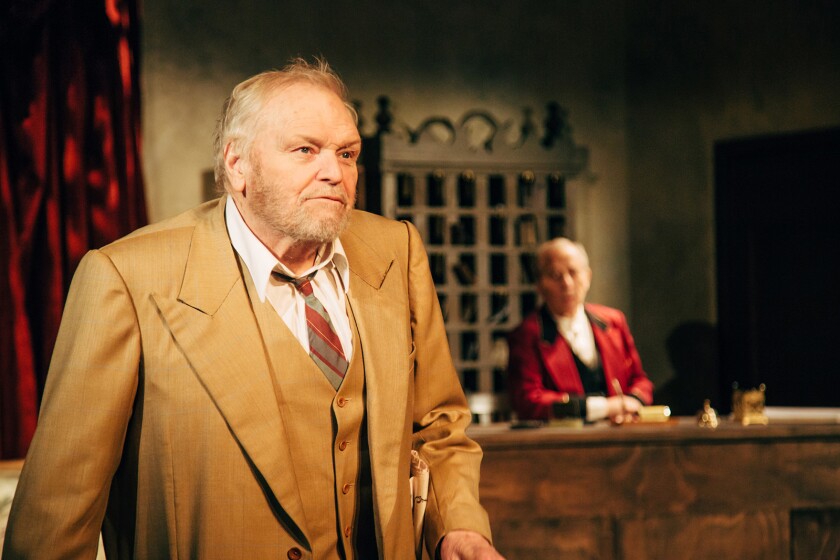 It takes two, and then some ...
Dancer-choreographer Natalia Hills leads her Buenos Aires-based tango troupe Tangueros del Sur through a survey of the sultry Argentinian dance's many iterations, from the intimate forms favored in local cafes to the silky-smooth stylings danced in ballrooms around the world. Younes and Soraya Nazarian Center for the Performing Arts, 18111 Nordhoff St., Northridge. 8 p.m. Saturday. $34–$79. www.thesoraya.org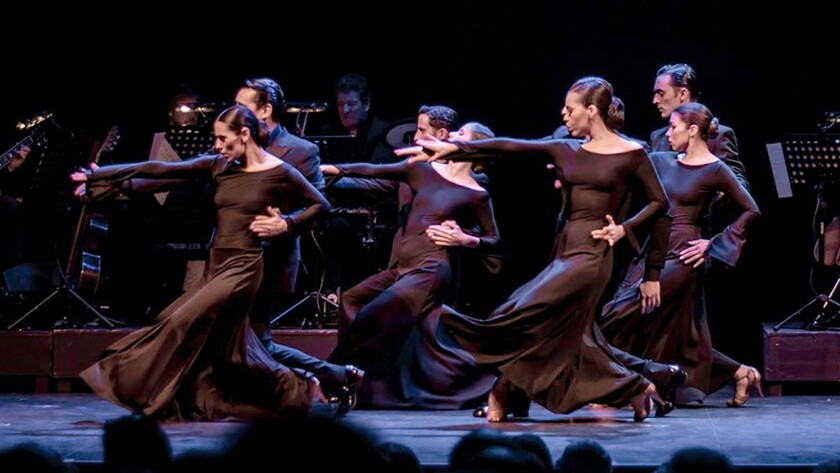 Sacred sounds at Disney Hall
Speaking of double bills, Los Angeles Master Chorale pairs a perennial Bach favorite, "Magnificat," with the West Coast premiere of "This Love Between Us: Prayers for Unity," L.A.-based composer Reena Esmail's "Magnificat"-inspired, Indian music-inflected work for chorus, orchestra, sitar and tabla. Walt Disney Concert Hall, 111 S. Grand Ave., L.A. 7 p.m. Sunday. $39 and up. www.lamasterchorale.org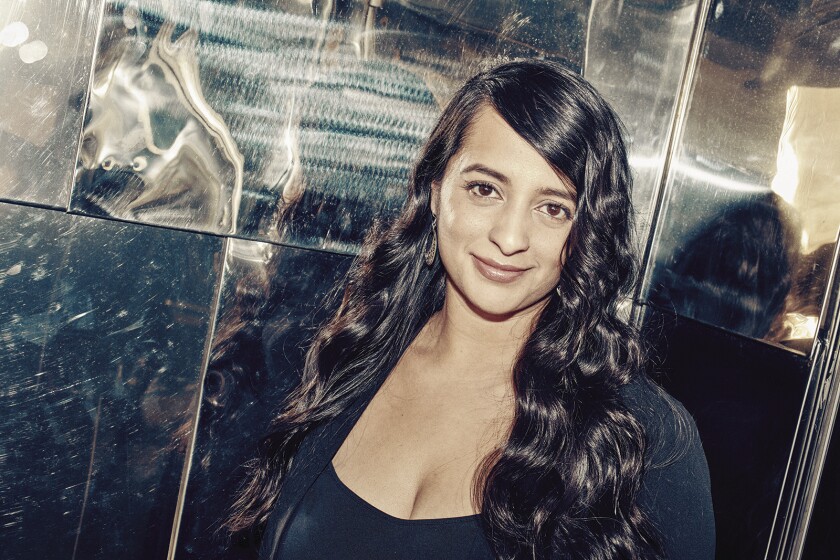 Something rotten in Denmark, indeed
It's your final weekend to catch "Rosencrantz and Guildenstern Are Dead." Two very minor characters from Shakespeare's "Hamlet" meet their fates in Tom Stoppard's Tony-winning metaphysical comedy. An L.A. Times Critics' Choice. A Noise Within, 3352 E. Foothill Blvd., Pasadena. 2 and 8 p.m. Saturday, 2 and 7 p.m. Sunday. $25 and up; student rush, $20. www.anoisewithin.org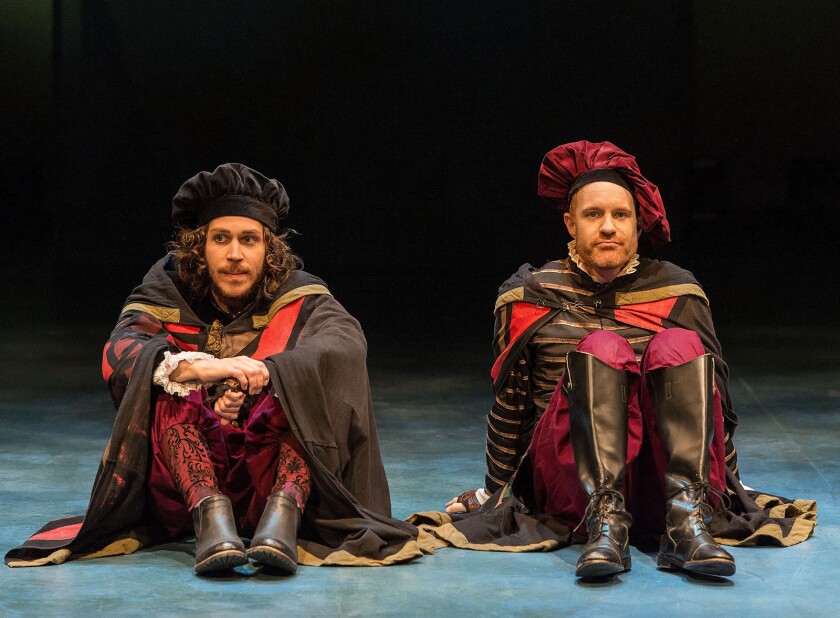 A "quinceañera," and you're invited
Congratulations, Chico's Angels — you don't look a day over 15! The Latina drag trio composed of Kay Sedia, Frieda Laye and Chita Parol celebrates a decade and a half of silliness, shenanigans and song with the new comedy-mystery "Chico's Angels: Five-0: Waikiki Chicas." The Colony Theatre, 555 N. 3rd St., Burbank. 8 p.m. Thursday-Saturday, 3 p.m. Sunday. $35. www.chicosangels.com
---
Your essential guide to the arts in L.A.
Get Carolina A. Miranda's weekly newsletter for what's happening, plus openings, critics' picks and more.
You may occasionally receive promotional content from the Los Angeles Times.