CBS' Les Moonves laughs off Glenn Britt's a la carte proposal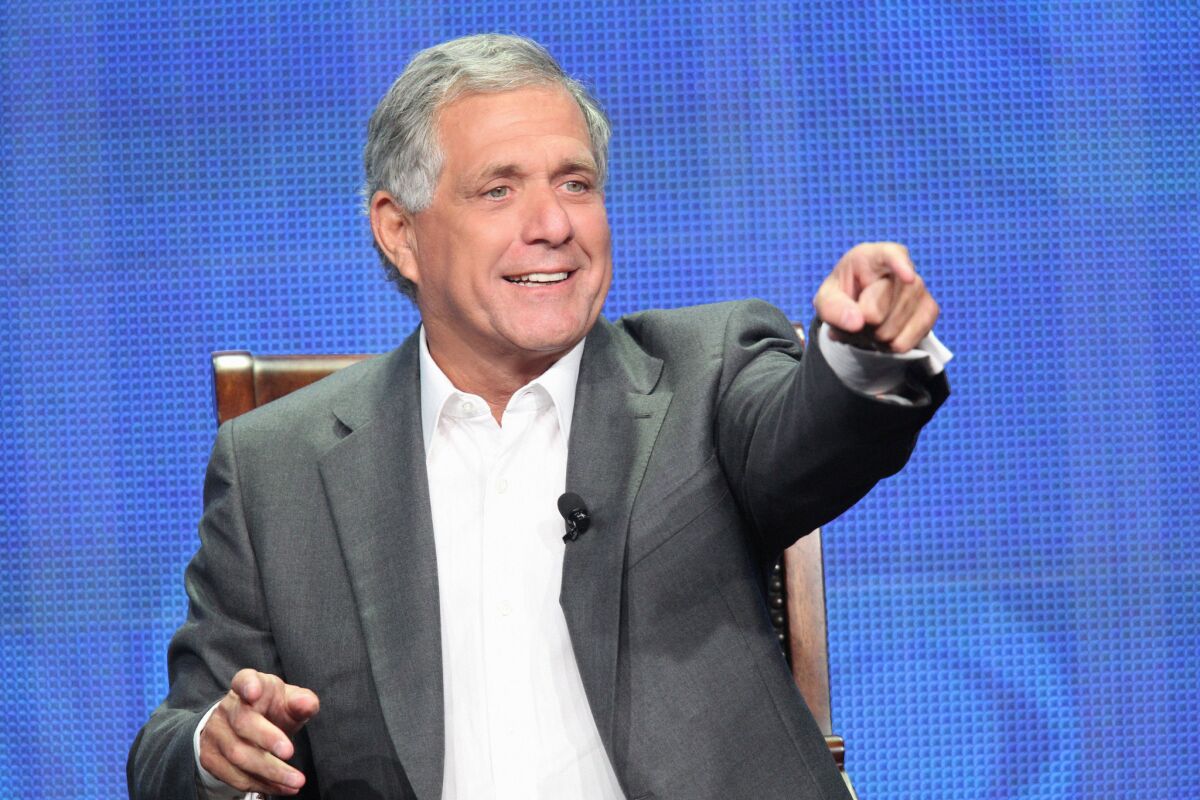 Talk about unlikely pen pals.
The ongoing carriage dispute between CBS Corp. and Time Warner Cable, which has left CBS-owned TV stations dark in Los Angeles, New York and elsewhere, has the two company's chief executives trading and leaking to the media pointed letters about the failed negotiations and who is to blame.
On Monday, Time Warner Cable's Glenn Britt sent a letter to CBS' Les Moonves proposing, among other things, to make CBS an a la carte channel – in other words, letting pay-TV subscribers choose whether to pay for it.
PHOTOS: Cable versus broadcast ratings
On Tuesday, Moonves sent his expected response: Not a chance.
In the three-page, strongly worded letter, Moonves said that the offer was not a serious proposal.
If it is such a good idea, he wrote, why doesn't Time Warner Cable also let Los Angeles area subscribers choose whether to pay for channels dedicated to Dodgers and Lakers programming?
"Instead, your subscribers in Los Angeles are already being charged in the neighborhood of $4 for the Lakers and likely more than that for the Dodgers – both of which you have pulled off broadcast television entirely," Moonves wrote. "These charges are added to the cost of your customers' basic monthly bill whether they want them or not."
This is the latest blow in the battle between the two companies that last week resulted in a blackout of CBS-owned media outlets for Time Warner Cable customers in several markets. The pay cable channel Showtime is also dark on Time Warner Cable.
CBS, which makes a substantial amount of its programming available on its website CBS.com, has also been blocking access from Time Warner Cable's Internet subscribers since Friday afternoon.
PHOTOS: Hollywood backlot moments
The idea of selling CBS channels a la carte was never going to be seriously considered. Moonves said as much, characterizing the offer from Britt as grandstanding.
"We view your so-called proposal, then, as nothing more than an attempt to muddy the water and confuse the public discussion," he wrote.
Britt's letter also proposed an agreement to resume carrying CBS under terms "TWC reluctantly agreed to" during negotiations and apply the other terms of the older, expired contracts.
Moonves replied that Time Warner Cable's demands for digital rights ignores the rise of companies that distribute TV programming on the Web, such as Amazon and Netflix, and are unfair to CBS.
"What you are asking for, pure and simple, is either to gain the right to deliver content for free that others are paying for, or to inhibit CBS from licensing content to existing online competitors and new companies that are now emerging," Moonves said. "I can understand why you might want to preserve your dominance in that venue, but bullying us into becoming your accomplice in that effort doesn't seem fair."
At this rate, the dispute won't likely be resolved any time soon. Some media analysts predict that the blackout could last several weeks.
ALSO:
CBS-Time Warner stalemate unlikely to end soon
Home entertainment business grows 2% in first half
'Wizard of Oz' to debut in 3-D at renovated Chinese Theatre
Follow on Twitter: @rfaughnder
Get our L.A. Goes Out newsletter, with the week's best events, to help you explore and experience our city.
You may occasionally receive promotional content from the Los Angeles Times.