AT&T gets FCC approval, immediately completes $49-billion takeover of DirecTV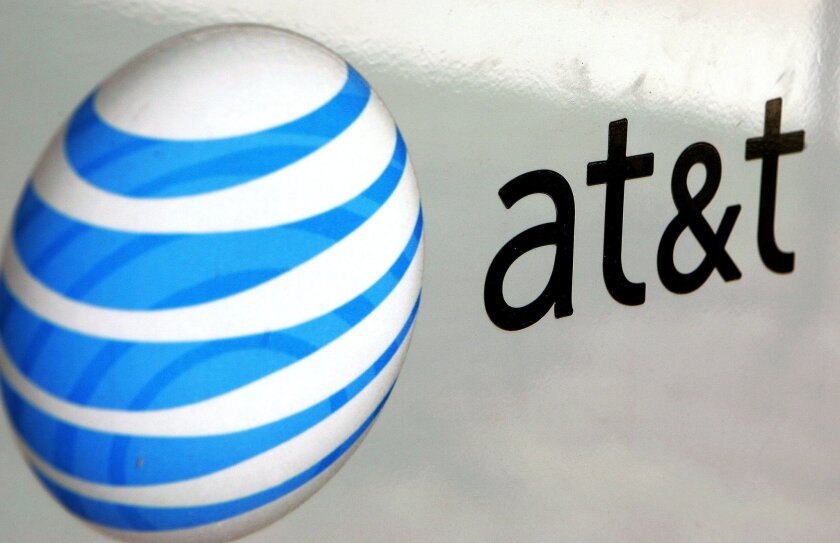 Telephone giant AT&T now is the world's largest pay-TV provider after completing its $49-billion takeover of satellite service DirecTV.
The Federal Communications Commission voted Friday to approve the merger. The panel's blessing came one year after AT&T petitioned for government approval — a long slog, but one that lacked the public rancor that doomed another proposed merger: Comcast and Time Warner Cable.
In approving the AT&T-DirecTV deal, FCC commissioners signaled they were not necessarily opposed to media consolidation.
Instead, FCC Chairman Tom Wheeler and his colleagues viewed AT&T's deal as a vehicle to tackle one of their highest priorities: improving the nation's high-speed Internet network. In a key condition to win approval, AT&T agreed to dramatically expand its high-speed fiber optic broadband network and upgrade Internet connections to schools and public libraries.
The FCC's demands foreshadowed commitments that Charter Communications might have to make to secure approval of its planned roll-up of two other cable companies, Time Warner Cable and Bright House Networks. Those deals, announced this spring, have a combined value of $67 billion and would catapult Charter into the third-largest pay-TV provider in the nation, behind AT&T and Comcast.
A recent FCC study found that one-third of the nation's schools lacked adequate Internet service. In addition, AT&T will be required to offer an inexpensive Internet plan for low-income residents.
"For our goal of universal broadband access to be realized, we need both universal deployment of networks and access to affordable services," FCC Commissioner Mignon L. Clyburn said in a statement. "This merger makes strides in achieving both of these goals."
With DirecTV's base of subscribers, AT&T will boast 26 million pay-TV customers in the U.S., including 1.5 million in the Los Angeles region.
AT&T wasted little time after the FCC vote, closing the merger transaction Friday afternoon.
The newly merged company will be based in Dallas, leaving the Los Angeles region with one less Fortune 500 company.
AT&T, however, has said that DirecTV will continue to be managed from El Segundo and, for at least three years, be offered as a stand-alone service.
Integration of the two companies is expected to take several months. AT&T said that DirecTV customers won't notice many changes at first. Channel lineup, popular offerings like NFL Sunday Ticket, and billing arrangements would remain unchanged, AT&T said.
"Combining DirecTV with AT&T is all about giving customers more choices for great video entertainment integrated with mobile and high-speed Internet service," Randall Stephenson, chief executive of AT&T, said in a statement.
AT&T will have advantages that other pay-TV distributors won't have, such as access to a vast network of mobile device users at a time when more people are watching videos and consuming other content on their cellphones.
"We'll now be able to meet consumers' future entertainment preferences, whether they want traditional TV service with premier programming, their favorite content on a mobile device, or video streamed over the Internet to any screen," Stephenson said.
With the completion of the deal, DirecTV Chief Executive Mike White stepped down, as expected.
AT&T said that another executive, John Stankey, would become chief executive of the newly formed AT&T Entertainment and Internet Services, with responsibilities over DirecTV and AT&T Home Solutions operations.
The FCC ordered AT&T to ramp up its deployment of its high-speed all-fiber optic broadband network to 12.5 million customer locations within four years. Combined with AT&T's existing Internet network, at least 25.7 million customer locations would have access to speeds of 45 megabits per second or higher, according to the company.
In addition to the 26 million pay-TV customers in the U.S., AT&T will pick up 19 million in Latin America through DirecTV's operations and a separate expansion in Mexico. AT&T said it has more than 132 million wireless phone subscribers in the U.S. and Mexico.
In a statement, the FCC said its decision was based on a thorough review that included "extensive economic analysis and documentary data from the applicants, as well as comments from interested parties."
"Based on this review, the commission has determined that granting the application, subject to certain conditions, is in the public interest," the FCC said.
Regulatory approval comes just three months after the FCC, and the U.S. Department of Justice, indicated that they would try to block rival Comcast's planned takeover of Time Warner Cable.
In that case, government regulators worried that Comcast, already the largest Internet service provider, would have too tight a grip on the nation's Internet infrastructure, providing service to more than half the nation's high-speed Internet subscribers.
Swallowing DirecTV is expected to transform AT&T into a television juggernaut, one that is less reliant on its wireless phone business, which has been subject to price wars among the leading providers.
The merger also gives AT&T greater reach into Latin America, where DirecTV has a significant presence with ownership interests in satellite TV companies that serve Argentina, Venezuela, Mexico, Brazil and other countries.
AT&T has said that it expects $2.5 billion in annual savings within three years of the merger's completion.
It was unclear Friday whether DirecTV customers in Southern California eventually would gain access to the Pac-12 Networks. AT&T U-verse offers the channels, but DirecTV does not, frustrating some college football fans in the region.
meg.james@latimes.com
---