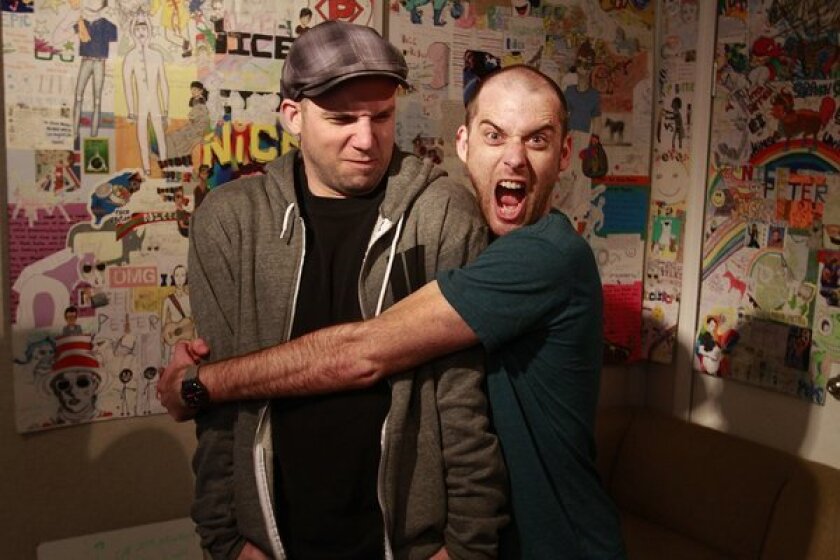 Maker Studios, the digital media company, has raised $26 million to expand internationally, increase its staff and grow its technology offerings, the company said Thursday.
Maker, based in Culver City, is the company behind YouTube successes such as "Epic Rap Battles of History," Kassem G, the Shaytards and PewDiePie.
The raise was the second part of its series C financing round, adding an array of European and Asian investors including French media company Canal+ Group, Malaysian firm Astro Overseas Limited and Singapore's SingTel Innov8.
PHOTOS: Hollywood Backlot moments
Swiss company Lakestar and Danville, Calf.-based Northgate Capital also invested, joining the Los Angeles venture capital firm Upfront Ventures, which participated in the first part of the round that closed in December.
Ynon Kreiz, executive chairman of Maker Studios, said adding international partners is important to the expansion of a company that says half of its audience is based outside the United States.
"Our objective was to expand our investor base to include major players in key international markets," said Kreiz in a statement.
The company raised $36 million in December, led by Time Warner Investments, and the second part of the round brings the total series C tally to $62 million.

Earlier this month, Maker acquired Blip, a company know for its technology for distributing original Web series.
Maker counts more than 4 billion views online a month with 60,000 channels and about 260 million subscribers.
ALSO:
NBCUniversal's Steve Burke says NBC lags in profitability
AMC Theatres chain owner Wang Jianlin is China's richest man
Netflix, Amazon drive up price for Hollywood content, conferees told
Follow on Twitter: @rfaughnder
---