12 Images
Jenni Rivera: Reactions to the tragic crash
Jennifer Lopez
@JLo
: So sad!! Praying for Jenni Rivera's children and family and the passengers families.
(Theron Kirkman / EPA)
Paulina Rubio
@paurubio
(in Spanish): "Waiting for my friend @jennirivera since 9 a.m. but she never made it - still too soon - there are no words and no consolation."
(Barbara Davidson / Los Angeles Times)
Wisin y Yandel
@wisinyyandel
: rest in peace friend @jennirvera we will always remember you. Our most sincere condolence to your family. A solidarity hug. Wisin and Yandel
(Lynne Sladky / Associated Press)
Gloria Estefan
@GloriEstefan
: "Our deepest sympathy to the family & fans of @jennirivera & those that accompanied her on what was to be her last voyage. Rest in peace¿ "
(John Shearer / Associated Press)
Ricky Martin
@ricky_martin
: This is sad. I'm in a bit of shock. Much peace for her family.
(Jamie McCarthy / Getty Images)
Eva Longoria
@EvaLongoria
: My heart breaks for the loss of Jenni Rivera & everyone on the plane. My prayers go out to her family. We lost a legend today.
(Todd Williamson / Associated Press)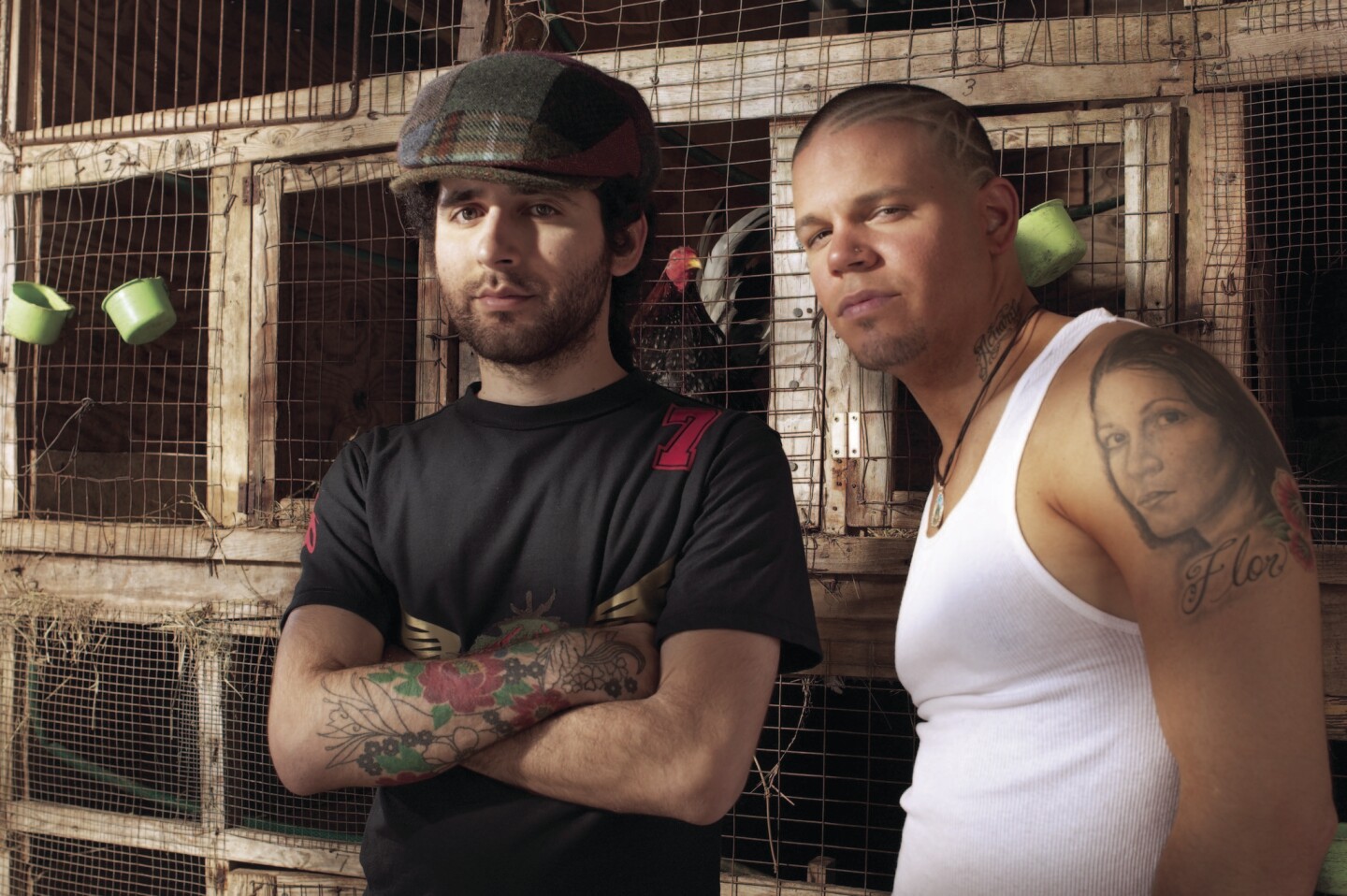 Calle 13
Eduardo José Cabra Martínez, left, and René Pérez Joglar are Calle 13.
(Sony/BMG)
Kany Garcia
@kanygarcia
: Jenni Rivera's family are in my prayers, with my heart truly broken...sad for everyone!!
(Kevork Djansezian / Getty Images)
Jesse y Joy
@jesseyjoy
: All our good vibes and prayers are with the Rivera family.
(Kevork Djansezian / Getty Images)
Pitbull
@Pitbull
: I highly respected #JenniRivera 4 being a gr8 performer but more then tht being real & gr8 example 4 us all que dios la bendiga (God bless) & may she RIP
(Stephen Lovekin / Getty Images)
Fonseca
@Fonseca
: You're very right it's very sad the news about Jenni Rivera and all her crew members. #TheMusicisinMourning
(John Gurzinski / AFP/Getty Images)