8 Images
Brad Renfro's downfall
Brad Renfro's death saddened those who knew him, but did not surprise them. Many in Hollywood had tried to help him, but his addiction torpedoed relationships and his career.
(Anthony Mandler / Corbis)
"He was really fun, really charming, a little bit wild, and amazing in the scenes. Where he learned how to do this, I don't know."
-- Emily Schweber, a casting director, speaking of the young Renfro, shown in a Polaroid
()
In "Apt Pupil," Brad Renfro, right, discovers and blackmails fugitive Nazi war criminal Ian McKellen. And, as a Southern trailer-park kid in "The Client," Renfro "played himself," an acquaintance says. "He had these street smarts and the swagger of a 19- or 20-year-old."
(John Baer / TriStar Pictures/Phoenix Picture)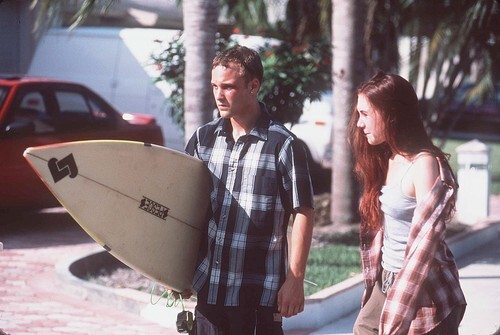 LEADING MAN:
Renfro, left, with Rachel Miner in "Bully." Director Larry Clark said he took Renfro to 12-step meetings.
(Tobin Yelland / Lions Gate Films)
`GHOST WORLD':
Scarlett Johansson, left, and Thora Birch starred alongside Brad Renfro in the comic book adaptation.
(Tracy Bennett / United Artists Films)
Brad Renfro gets tough in the uninspired gang tale "Deuces Wild."
(Sam Emerson / United Artists)
Actor Brad Renfro is handcuffed by LAPD officers after being arrested for allegedly buying what he thought was heroin from undercover police posing as drug dealers on Spring St. near 6th st. in Downtown Los Angeles on Thursday afternoon.
(Mel Melcon / LAT)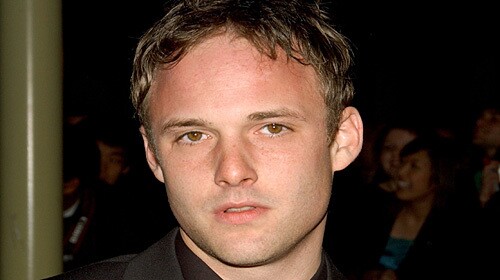 Despite the promising start to his acting career, Renfro was known for his legal troubles.
(Stephen Shugerman/Getty Images)