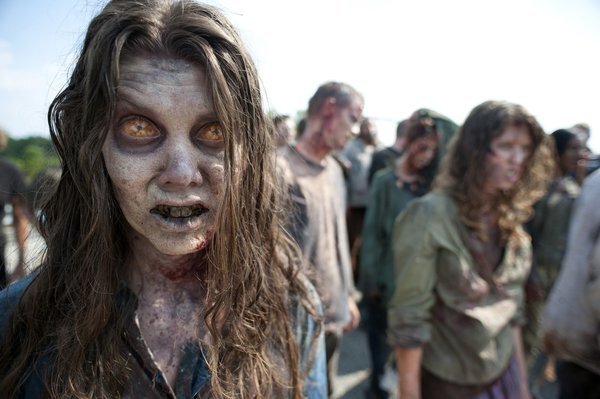 19 Images
Emmy nominations 2012: Snubs and surprises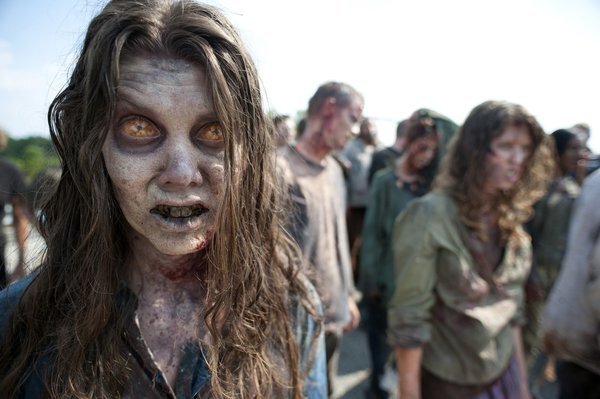 AMC's popular and critically acclaimed series failed to score any marquee nominations. Its three nods were in technical categories, including for prosthetic makeup.
(Gene Page)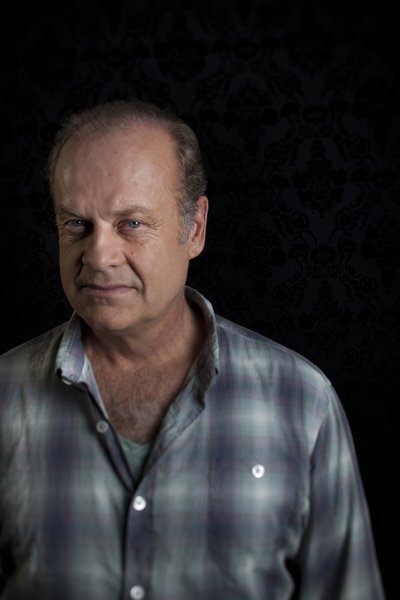 Multiple Emmy winner Kelsey Grammer won a Golden Globe this year for his role on the Starz drama "Boss." But he and the show were shut out of the Emmy nominations this time.
(Jay L. Clendenin / Los Angeles Times)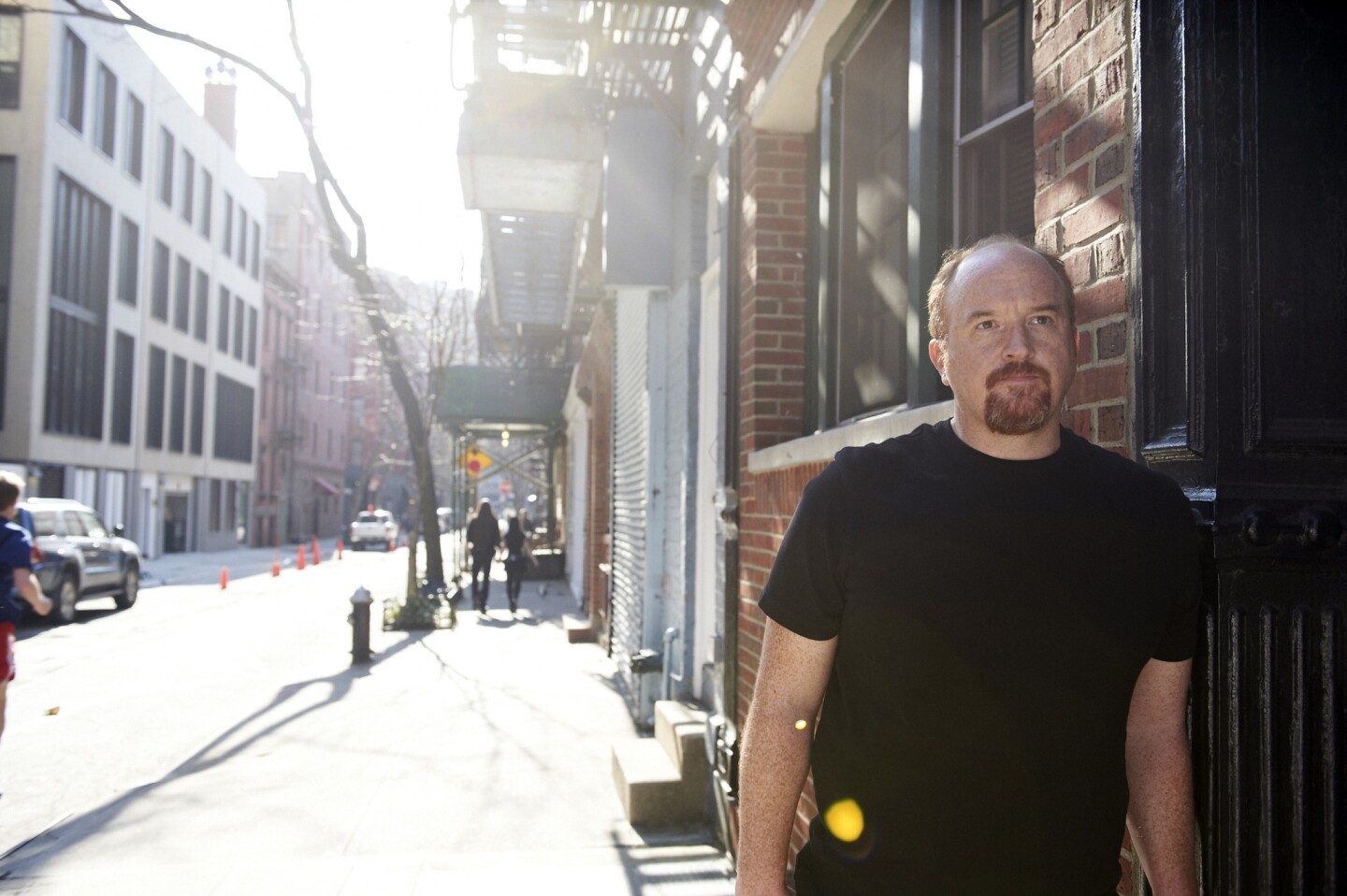 Many prognosticators thought "Louie," starring comedian Louis C.K., was a lock at the Emmy nominations. The comedian got a nod for actor, but the show? Not so much.
(FX)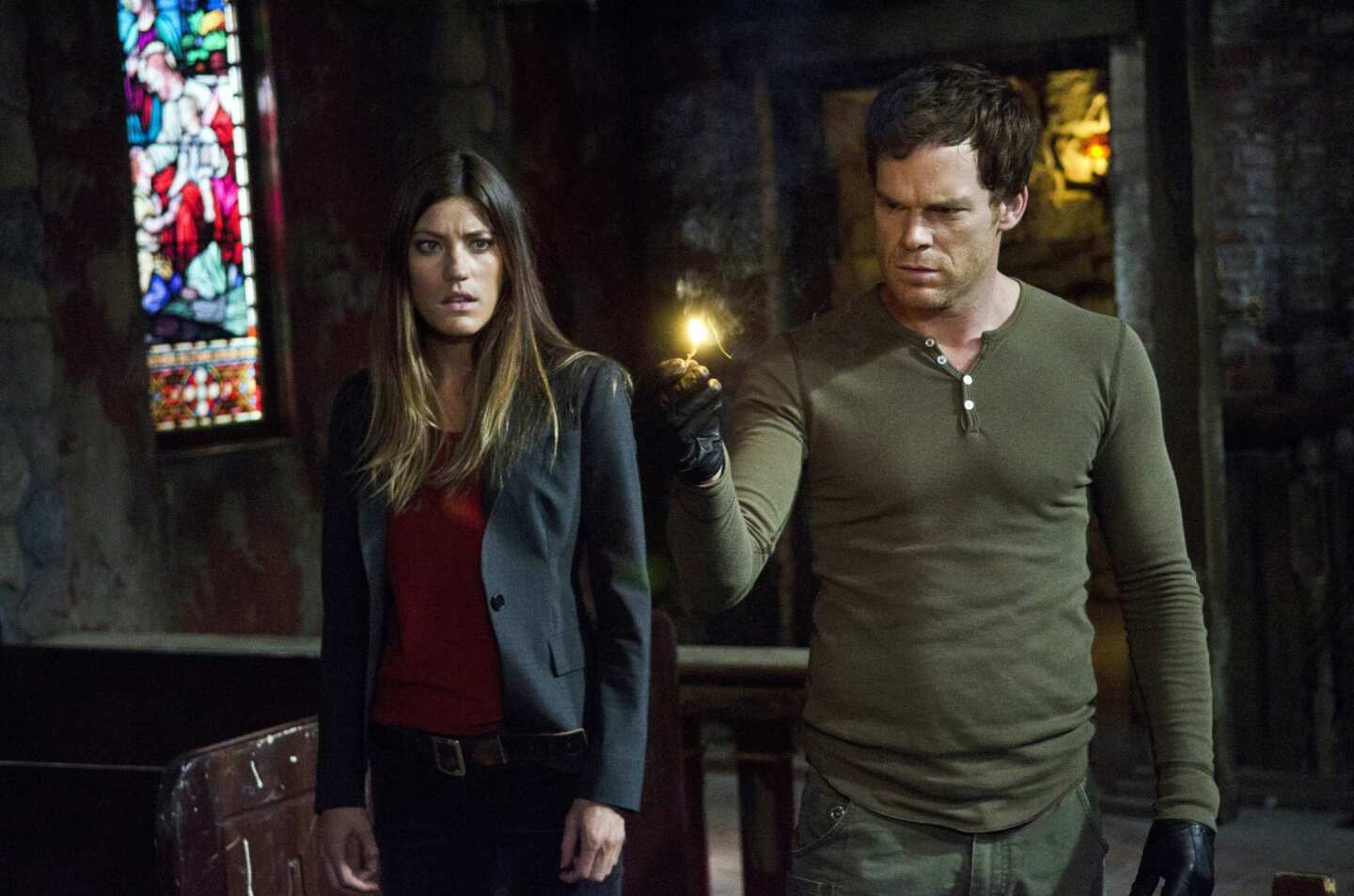 Yes, Michael C. Hall (shown with Jennifer Carpenter) was nominated for dramatic actor, but the show didn't make the, er, cut.
(Randy Tepper / Associated Press)
HBO's horse racing series stumbled out of the gate at the Emmys, with no nominations for the show or Joan Allen, Dustin Hoffman, John Ortiz and Dennis Farina.
(Gusmano Cesaretti / Associated Press)
NBC's "Community" got a nod for comedy writing, but nothing for star Joel McHale and company.
(Kirk McKoy / Los Angeles Times)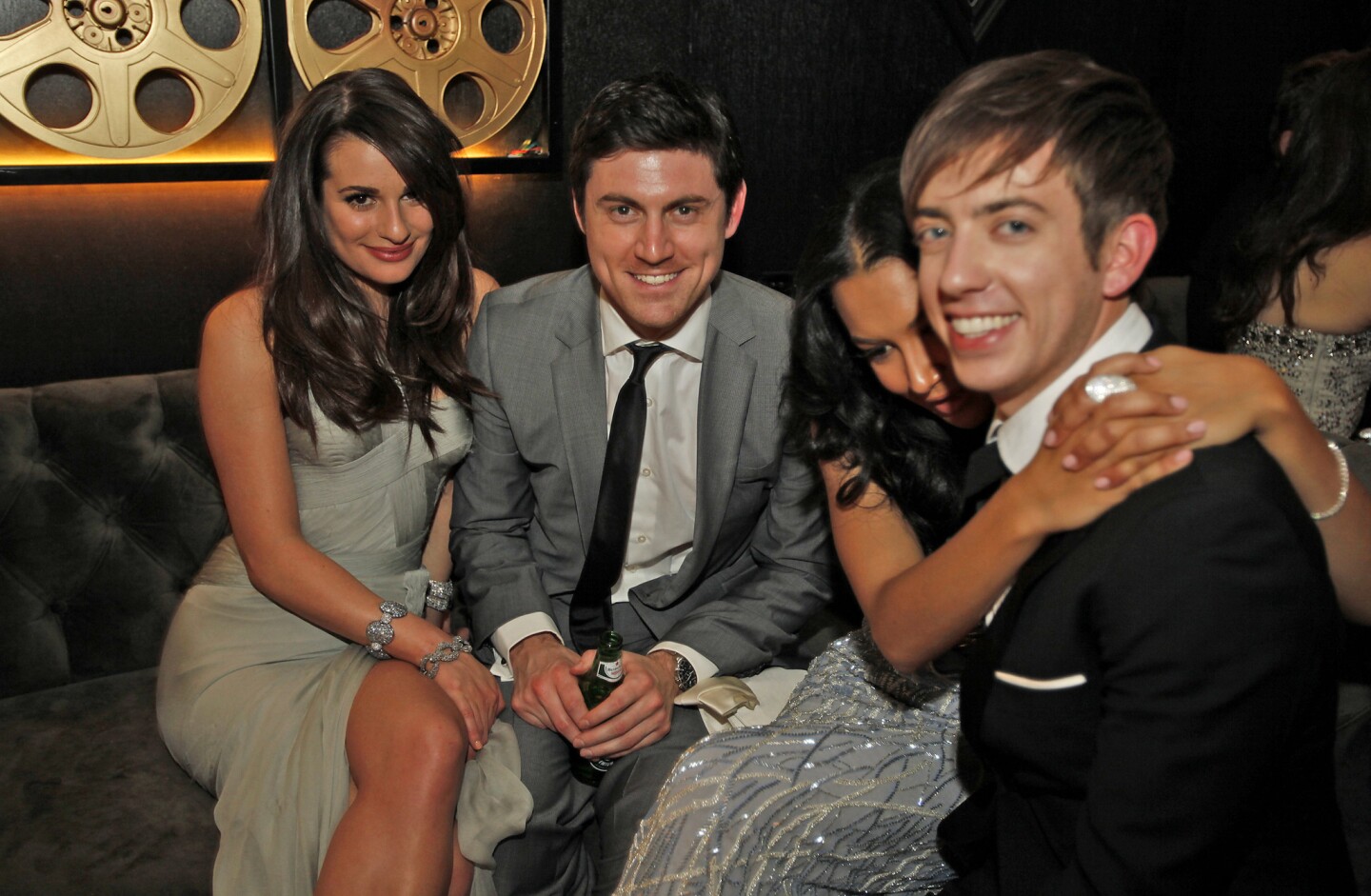 "Glee" gal Lea Michelle (far left), writer Matthew Hodgson and costars Naya Rivera and Kevin McHale partied it up for the SAG Awards this year, but the Fox show mustered only three Emmy nominations this year, after receiving numerous nods in previous seasons. Its most prominent is for guest actress Dot-Marie Jones.
(Al Seib / Los Angeles Times)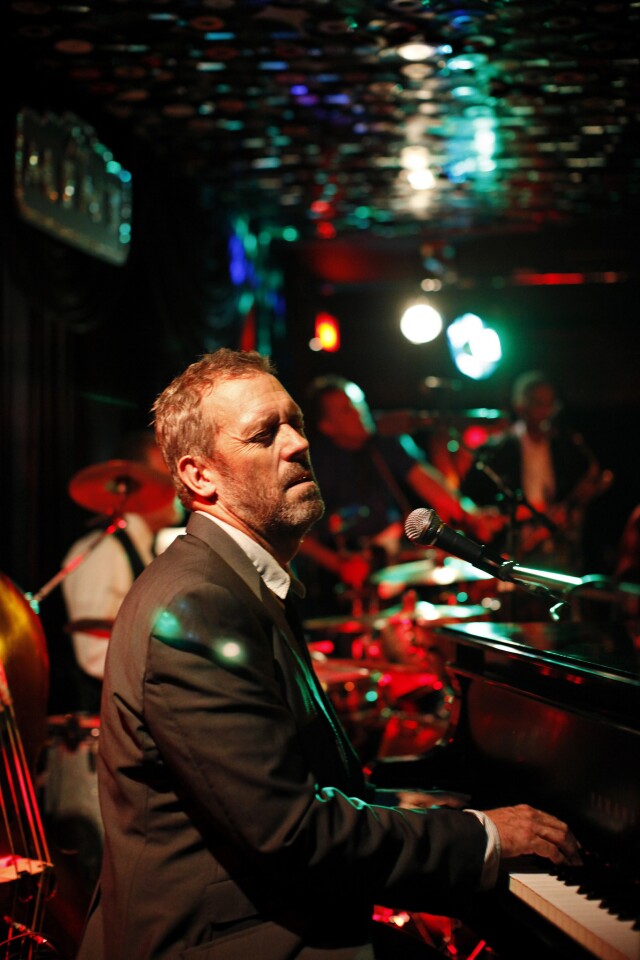 Hugh Laurie performs in a blues band, and given the fact he was snubbed for the farewell season of "House," he's got material for a new song.
(Jay L. Clendenin / Los Angeles Times)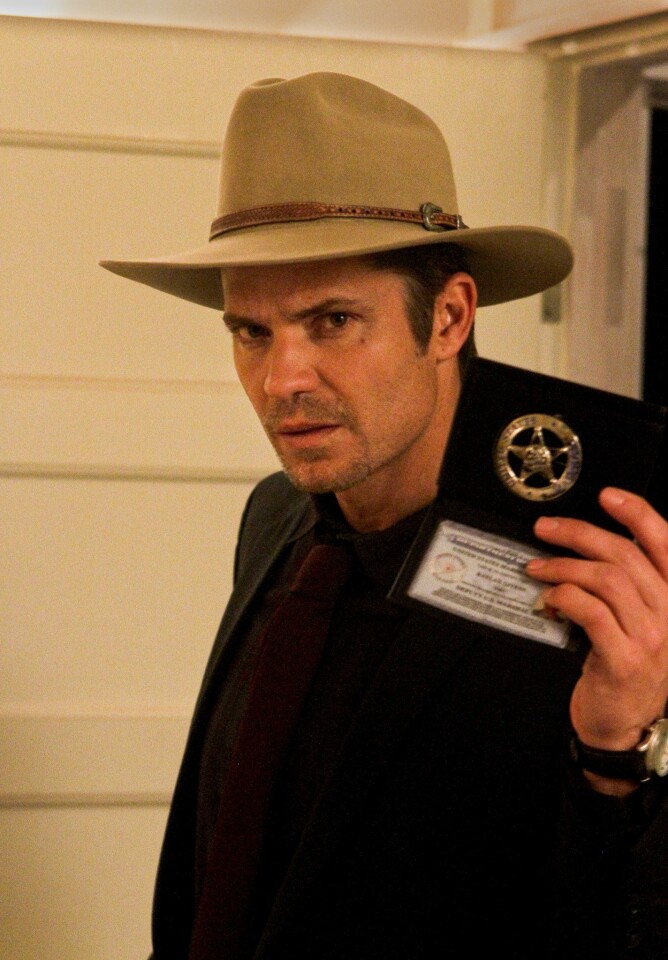 Another high-profile star who was overlooked was Timothy Olyphant of FX's "Justified." He was nominated last year for lead actor in a drama. As for the series, its sole marquee nod went to Jeremy Davies for guest actor in a drama.
(Anne Cusack / Los Angeles Times)
After years of being a regular contender, Fox's "American Idol" was shut out of the reality-completion category. The show -- which had its own off-screen drama with the hiring (and subsequent departure) of Steven Tyler and Jennifer Lopez to team with Randy Jackson -- was knocked out by NBC's "The Voice."
(Michael Becker / Associated Press)
There were high hopes for "Smash," starring Katharine McPhee, shown here, but not much razzle-dazzle at the Emmy nominations. Its choreography and guest actress Uma Thurman did get nods.
(NBC)
Julianna Margulies (pictured with Chris Noth) got a nomination. So did Archie Panjabi, Christine Baranski, Martha Plimpton, Dylan Baker and Michael J. Fox. But the show didn't make the drama series cut.
(Giovanni Rufino / Associated Press)
"Survivor" and its host have racked up awards and nominations over its history, but they're not in the running this time.
(CBS)
The FX show earned the same number of nominations as the more well-known "Mad Men" -- 17. Unlike "Mad Men," which is in the drama category, though, "American Horror Story" will compete in the miniseries category.
(FX)
This History offering became one of TV's most triumphant and unlikely success stories this year. The miniseries drew a record 13.9 million viewers in its premiere and grew. Now it has 16 nominations, the most in the channel's history.
(Chris Large / History Channel)
Showtime's terrorism-themed "Homeland" scored nine Emmy nominations Thursday morning -- pretty good for a freshman show whose fate was once far from certain.
(Showtime)
With her 13th nomination, Julia Louis-Dreyfus ties Lucille Ball as the most nominated comedic actress in Emmy history.
(Bill Gary / Associated Press)
We don't want to start any trouble by pointing this out, but the FX show about a motorcycle gang was snubbed. Enough said.
(Anne Cusack / Los Angeles Times)