11 Images
Do freshman TV shows have the class to win?
When it comes to recognizing top-form television, the Golden Globes are often a bellwether. Last year, for example, a riveting new drama called "Homeland" figured prominently in the Globe nominations in January -- and then went on to sweep the Emmy Awards in September. The timing of the Globes means the voters -- members of the Hollywood Foreign Press Assn. -- are the first to weigh in after each new fall season, so their picks can be worth keeping an eye on.
Looking for the next "Homeland," we offer up some newcomers that stand a chance of breaking through to award recognition, with an assessment of their pros and cons by Los Angeles Times television critic Mary McNamara.
(ABC / FOX / HBO / CBS)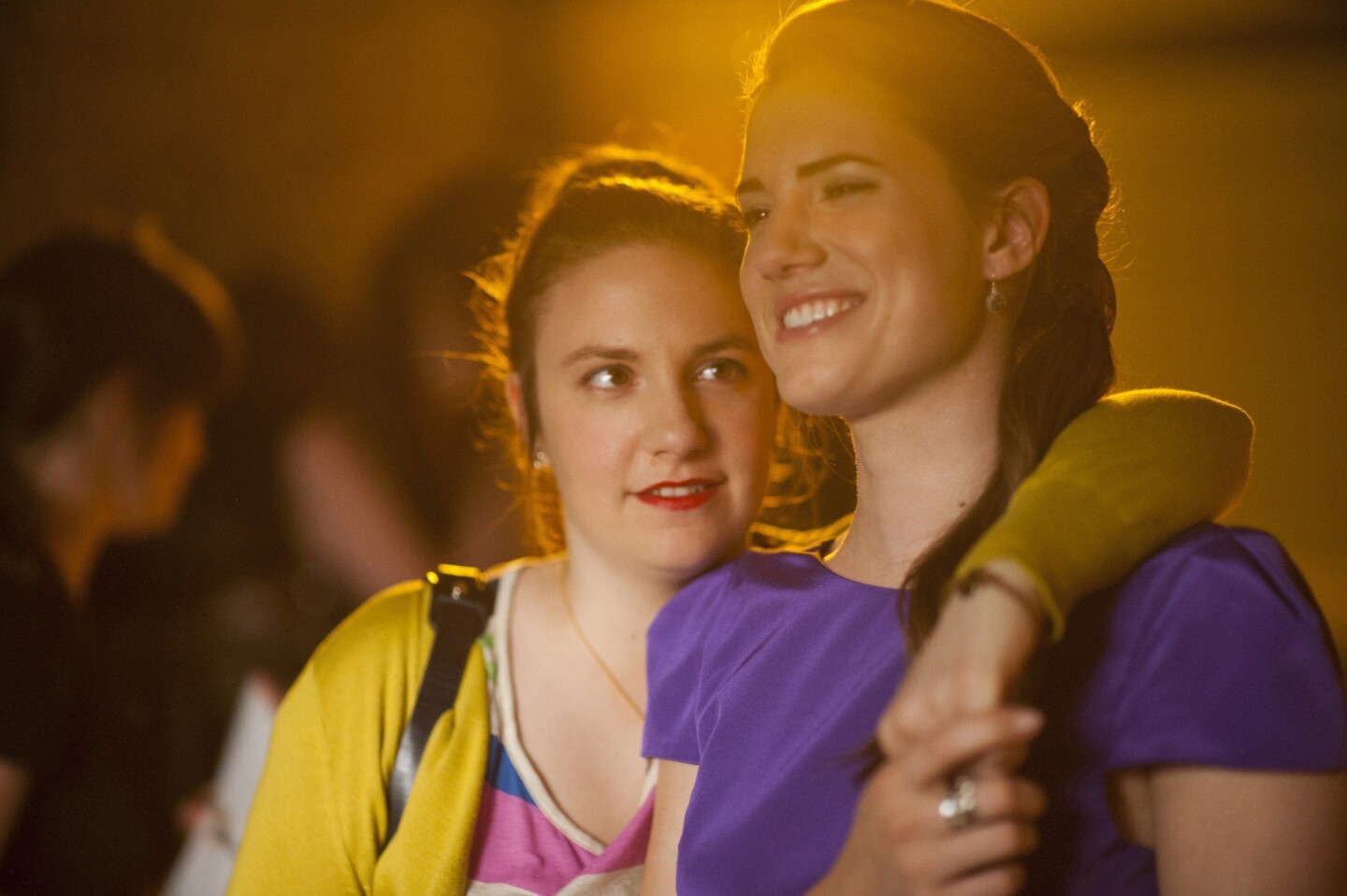 This critics' darling -- writer-producer-star Lena Dunham's intimate, frank and endearingly funny look at the missteps and miseries of artsy young New Yorkers -- premiered early enough to land three Emmy nominations, so we're betting it also shows up at the Globes. But not everyone is bowled over.
Assessment:
"This show seemed to promise an unvarnished look at young women on their own, but all they talked about was their boyfriends. I found that limiting and irritating," McNamara says. "The performances were good, but the women didn't interest me at the end of the day."
(Jojo Whilden / HBO)
When it premiered last summer in the thick of an election year and took on the failings of a media culture that had helped polarize the nation, this invigorating Aaron Sorkin-penned drama, starring Jeff Daniels as a cable news anchor, proved to be divisive on its own. For its followers, though, it is head and shoulders above the rest.
Assessment:
"For me it wasn't great TV because it was so blatantly political that the characters felt manipulated to send a message," says McNamara. "Everyone got het up over whether Sorkin should be allowed to trumpet his ideas, and the show almost got lost in the ruckus."
(Melissa Moseley / HBO)
This nighttime soap set in the country music capital takes unusual care to get the musical performances right and present a realistic look at record industry pressures. Maybe that's because it's guided by a pair of Oscar winners, screenwriter Callie Khouri and music producer T Bone Burnett. It also stars the luminous Connie Britton ("Friday Night Lights"), who performs her own musical numbers. "'Nashville' is big, bold, wildly ambitious and great fun," says McNamara in her review, praising its "moments of bare-naked and universal truths." It's hands-down the best reviewed of the new network dramas, but in a weak season that isn't saying much. Some see it as succumbing to the same generic slickness that makes commercial pop music so dispiriting.
Assessment:
"It's kind of the agreed-upon front-runner," says McNamara. "I would expect to see Connie Britton in the awards mix."
(Chris Hollo / ABC)
This puzzle-plot military conspiracy thriller about a nuclear submarine crew that goes rogue was canceled this month due to waning ratings, but not before star Andre Braugher, right, had made a mighty impression as Capt. Marcus Chaplin, who makes the fateful decision to defy orders. Its powerful pilot episode captured plenty of attention and made it the second best-reviewed show of the new season, after "Nashville." "One of the few new shows worth getting excited about," according to Time magazine reviewer James Poniewozik, who praised the same "thrilling action premise" that others found ridiculous.
Assessment:
"Andre Braugher is amazing and will probably get a nomination," says McNamara. "He's the one person on the planet who could make that premise work."
(Mario Perez / ABC / AP)
It may indeed be a "project," still finding its way after a half-dozen episodes, but this fast-paced and ingratiating romp has been dubbed by some critics "the best new comedy of the season." Created by and starring Mindy Kaling ("The Office"), it's set in a medical practice where physician Mindy spars with her co-workers (including the wryly reliable Chris Messina, left, as Dr. Danny Castellano) as she struggles to keep the listing ship of her love life afloat.
Assessment:
"It's actually more revolutionary than 'Girls,'" says McNamara. "Because here's this brown-skinned, oversize woman playing it like she's a sex goddess. She's an interesting mix of arrogance and insecurity, and she's pulling it off on network television, as opposed to HBO, which gives you all this freedom."
(Beth Dubber / FOX)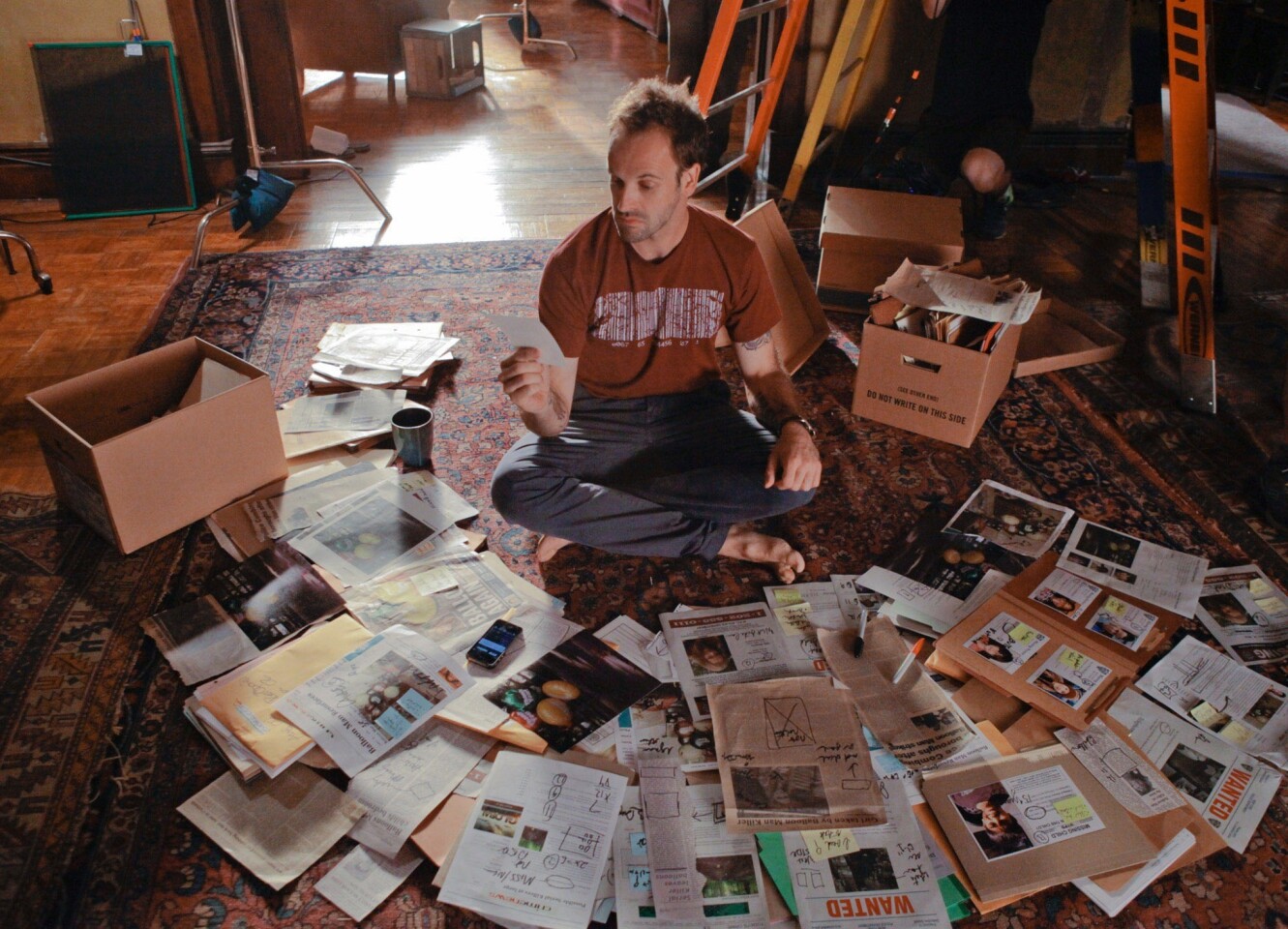 Globe voters might just prove alert enough to single out this clever update of the Sherlock Holmes story that boasts well-matched leads in Jonny Lee Miller and Lucy Liu. Miller's Holmes is a former Scotland Yard consultant who lands in New York City to check into a drug rehab program, then stays on and resumes detective work while saddled with a sobriety companion in the form of Dr. Joan Watson (Liu). The procedural has a real cheerleader in David Hinckley of the New York Daily News, who calls it "the season's best new broadcast drama."
Assessment:
"I like 'Elementary,' and the Golden Globes love to recognize the Brits, so Miller will probably get something, and she's good too. It's a solid show but not a huge stand-out. I enjoy it."
(Giovanni Rufino / CBS)