Impressionistic and ultra-gritty, these four documentaries tackle diverse subjects in striking ways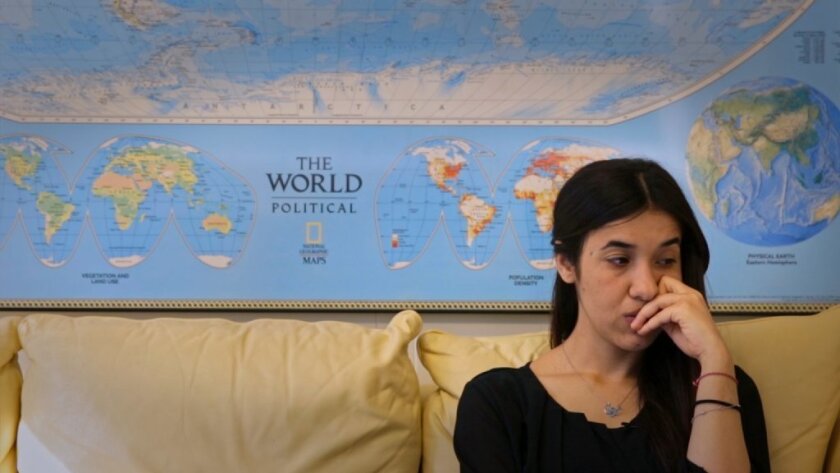 Selections for the 2018 Academy Award documentary shortlist will be announced Dec. 17, with some 160 titles — and counting — to be considered. Here's a look at four contenders whose strong festival performances and critical receptions suggest a good chance at making the initial cut.
"Hale County This Morning, This Evening"
Daily life in an African American community in rural Alabama is the focus of filmmaker RaMell Ross' visually arresting debut, which reconsiders accepted ways of seeing black subjects on camera.
"The film is intended to be more than a black film," said Ross, an established photographer and Brown University professor, whose project emerged gradually over the several years he spent doing community work and coaching basketball in western Alabama. "We've been telling very similar stories of what it is to be black. You have so little time in a film and so much to say that you wind up missing a larger point: that perhaps humans are more than their stories."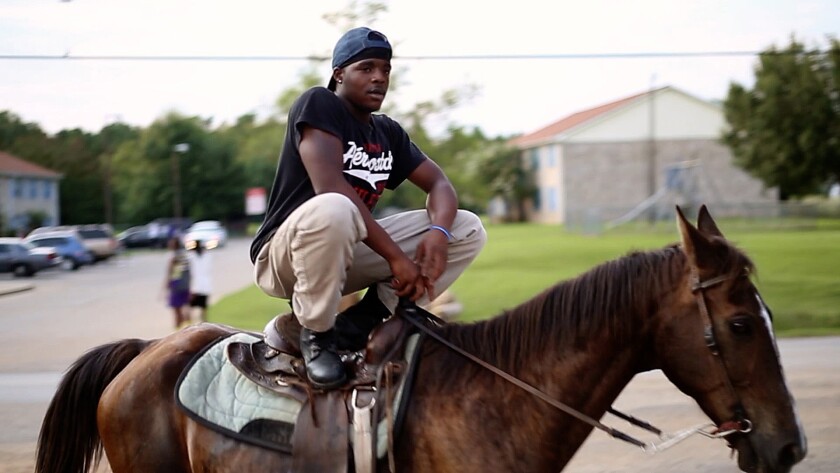 The film's impressionistic flow of images compresses five years into the arc of a single day — as implied in the title — as it tracks the lives of Daniel and Quincy, two high school basketball players, and those around them. The immersive visual approach, sensitively attuned to the natural world and the characters' movements through it, has prompted comparisons to the work of cinematic visionaries Andrei Tarkovsky and Terrence Malick.
Ross said his technique owes something to basketball. "How do you use the camera as an extension of consciousness and not so much as a capture mechanism?" he asked. "When you're a pro basketball player, the ball is almost literally attached to your hands and in some physical sense it's part of your body." Ross discovered it was much the same with his DSLR camera.
"You write to get to know what you think," he said. " You can use the camera to get to know how you see the world."
"On Her Shoulders"
Given the opportunity to follow human rights activist Nadia Murad on a global media tour, documentarian Alexandria Bombach knew that her biggest challenge would be more than booking last-minute airline reservations.
"There's a very particular cliche we assign to this role," said Bombach of her subject, who recently won the Nobel Peace Prize, having in 2014 survived the Islamic State slaughter of 700 people in her Yazidi village and three months as a captive. Murad wrote powerfully of the experience in the memoir "The Last Girl: My Story of Captivity and My Fight Against the Islamic State," and travels as a United Nations goodwill ambassador. In "On Her Shoulders," Bombach's camera is right behind Murad, revealing the 25-year-old's extraordinary poise amid growing disillusion with the media, striving to frame her as a person, not a symbol — even as the television and radio hosts she meets often do the opposite.
"The packaging of trauma is a disservice," said Bombach, who won the U.S. documentary directing prize at this year's Sundance Film Festival, and best documentary feature at the doc-centric Camden International Film Festival. Her previous film, 2015's "Frame by Frame," co-directed with Mo Scarpelli, grounded the filmmaker in stories of conflict as she captured the struggles of four Afghan photojournalists.
"Simplifying these stories and then throwing them over our shoulders is part of the problem," she continued. "I wanted to bring out Nadia's character, to see her as the three-dimensional human that she is. That's why I stuck so close to her. She's looking you in the eye."
"Free Solo"
What started as a character portrait of the American free climber Alex Honnold took a surprise turn the day he told the filmmakers — Elizabeth Chai Vasarhelyi and Jimmy Chin — he wanted to scale El Capitan, a nearly 3,000-foot-high spike of granite in Yellowstone National Park. No one had ever done a free solo climb of the wall, which was dangerous enough even with ropes. Honnold's chosen "Freerider" route promised sheer, vertiginous peril.
"The filmmaker in me was, like, 'Wow!'" Vasarhelyi recalled. "But I'm not the pro climber or risk expert."
"I thought it was very risky," said Chin, a filmmaker and professional climber, who had known and climbed with Honnold for many years. He asked Vasarhelyi, his wife and creative partner, several times, "Are you sure he meant El Capitan? It's so far beyond what the climbing community could even conceive of, and it was hard to digest."
Making "Free Solo" required extensive physical preparation. It was a head game, as well. The task also posed a stark ethical question that the filmmakers put forth in their National Geographic documentary. They didn't want to shoot if their presence compromised Honnold's focus on the climb. "Alex had to perform perfectly on that day, but so did the team," said Chin, whose tiny crew practiced with Honnold for 18 months prior to the historic June 3, 2017, feat.
The filmmakers spent a lot of time living with Honnold in his van, capturing the Zen-like intensity of his commitment. And then they got another surprise. "It was one of those really lucky documentary moments," Vasarhelyi said, when Honnold began a romantic relationship with a new girlfriend, Sanni McCandless. The van became a lot cozier. And a project about extreme athletic endeavor took on an unexpected dimension.
"She was someone who was emotionally intelligent, and articulate and self-confident enough to push back on him but love him for who he is," Vasarhelyi said. "You end up seeing him evolve emotionally."
"Of Fathers and Sons"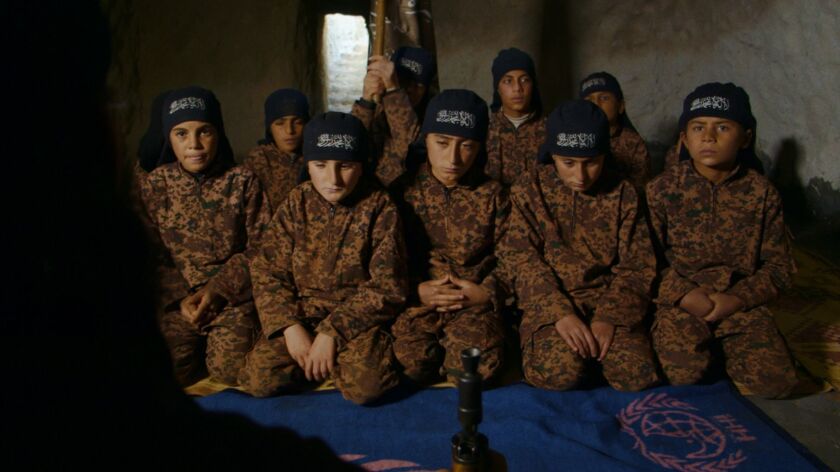 The notion that "father knows best" turns chilling in this intense documentary, which won the world cinema documentary grand jury prize at this year's Sundance Film Festival.
Director Talal Derki presented himself as an inquisitive acolyte shooting propaganda in order to spend more than two years embedded with an Al Nusra Front fighter in desolate northern Syria. There, the patriarch Abu Osama trains his many young sons to become terrorists, when he isn't disarming landmines or sniping at off-camera enemies.
"Violence for them is a mission," said Derki, a Syrian who now lives in Berlin. The intimacy of the family scenes can be unbearable at times, as paternal affection seems inseparable from lessons of death.
The filmmaker is no stranger to risky productions. His 2013 "The Return to Homs," also a Sundance award winner, considered the fight of young men to survive in a city destroyed by the Syrian Civil War. Derki's familiarity with the turf allowed him close access to the subjects of his new film, but he had to maintain their confidence in his sympathetic pose. "This was the game," he said. "I had to be an acrobat, to balance myself all the time."
The dangers were physical as well as psychological. Derki and his brave cinematographer Kahtan Hassoun tread carefully with Osama into minefields, trusting his experience, but then the jihadist gets his foot blown off — an incident revealed only in its aftermath. "In the beginning, I thought I had just to close my eyes and follow his steps and nothing will happen," Derki said. "But when that happened, I was really scared."
Derki said he was told that a man identified as Osama was killed while dismantling a car bomb on Oct. 17.
WATCH: Video Q&A's from this season's hottest contenders »
---
From the Emmys to the Oscars.
Get our revamped Envelope newsletter, sent twice a week, for exclusive awards season coverage, behind-the-scenes insights and columnist Glenn Whipp's commentary.
You may occasionally receive promotional content from the Los Angeles Times.