Flash on top of function serves to outfit the cast of 'Victoria and Abdul'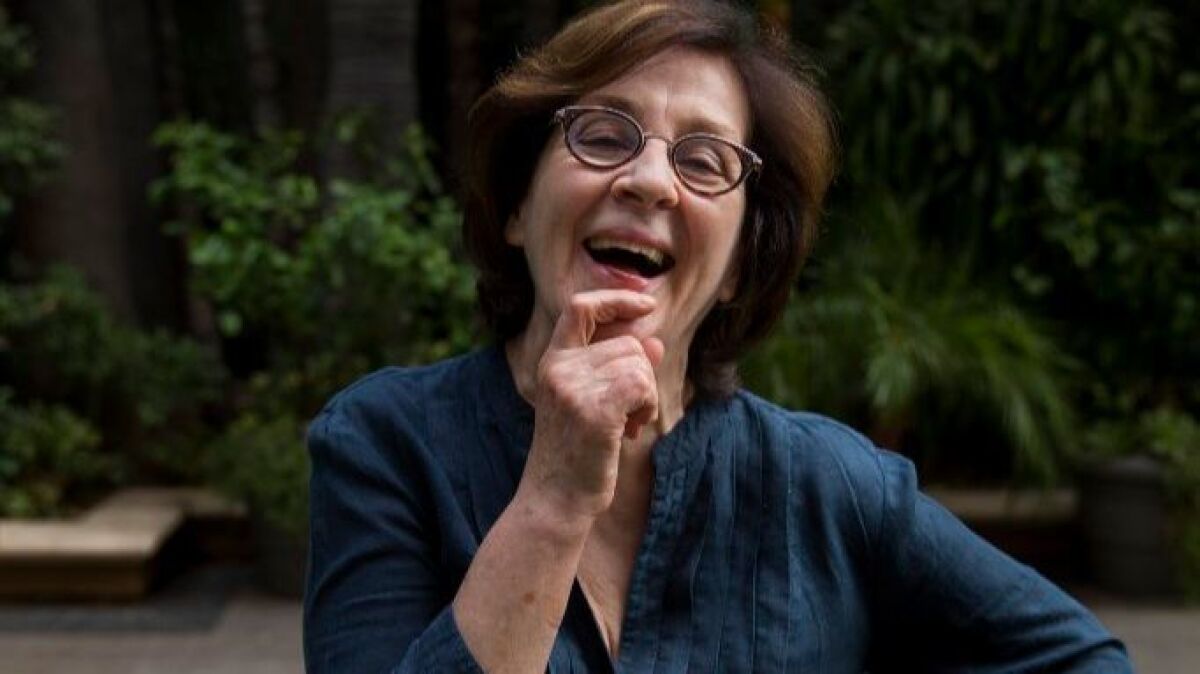 Costume designer Consolata Boyle had the fun and formidable task of making real-life characters believable in a nearly unbelievable story. In "Victoria & Abdul," her ninth project with director Stephen Frears, Judi Dench stars as Queen Victoria and Ali Fazal as the handsome Indian servant Abdul Karim, her late-in-life teacher and best friend.
The drama is based on journalist Shrabani Basu's book, "Victoria and Abdul: The True Story of the Queen's Closest Confidant." Their relationship was hidden for nearly a century, partly because most evidence of it was destroyed by royal officials who disparaged the rise of the servant.
In many ways, "Victoria and Abdul" is the sequel to "Mrs. Brown," the 1997 film also starring Dench as the monarch in an earlier, questionable relationship with a servant, this time the Scottish John Brown.
The secrecy surrounding her connection to Abdul allowed Boyle and the director to "imagine this mysterious, unknown world of theirs," the Irish Boyle said during a recent visit to Los Angeles.
Costumes help reveal their identities. Before viewers see either Abdul's or Victoria's face, the film opens with a close-up of Abdul's shoes as he runs to his job as a clerk at a prison. Then a limp Victoria is glimpsed from behind half-a-dozen handmaids toting layers of her garments. That's when Boyle's storytelling begins.
What did you want to say with Abdul's shoes?
With the shoes, you see the lightness of touch and the speed of his movement — he's a young man. Those slippers are elegant and functional and utterly simple. He's a mere clerk. And then he is wearing a simple, coarse, unbleached linen chugha [knee-length tunic]. Everything is simplicity.
And the monarch is the opposite?
Yes, but since [her husband] Albert died, Victoria is in the deepest stages of mourning. That was a challenge because there was a lot of black. I worked very closely with the lighting department and cameramen to discuss the best ways of making black interesting, not flat, as well as giving a feeling of the darkness of the court. History is on my side in that way because Victorian clothes were always very heavily embellished. The texture and layering on it is exhaustive.
She's rarely without gobs of gems. How did that illuminate her clothes and character?
Victoria was obsessed with jewelry. She had jewelry made, and Prince Albert designed jewelry for her. As well as her ceremonial jewelry, she had all of her personal, intimate jewelry. Her children's milk teeth were set in gold and silver and made into beautiful charm bracelets and earrings. We found some incredible mourning brooches made with twisted hair and had exact replicas made.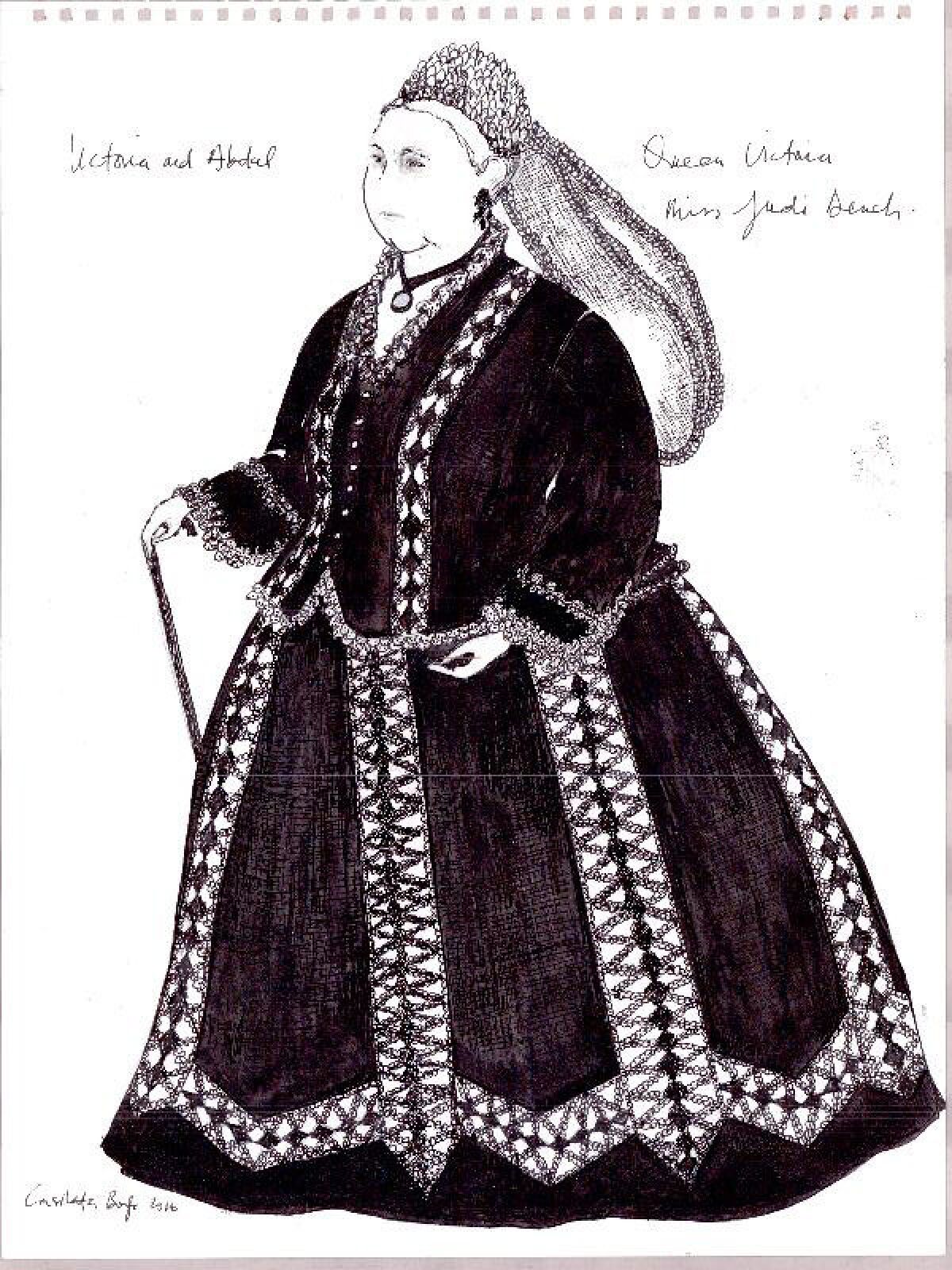 Was Abdul the human 'doll' that Victoria liked to dress up?
She definitely loved decoration. If you see any photographs of Victoria in old age, she is encrusted with jewelry, texture and embellishment even from the tip of her head, where she is wearing her small little crown because she was too frail to carry the big, big crown. Then there is Abdul, who is like a reflection of herself, this beautiful young man whom she loved looking at. Also, through him she could imagine the light, and color and air and richness of India.
As he advances from servant to confidant, his clothes and especially his turbans become commensurately elaborate. Some of those turbans looked as if they were made of dozens of yards of fabric.
They were. We found an expert in the early days of prep in London. He gave us master classes in turban wrapping. We had masses of practicing, and lots of tears until we got it absolutely bang-on right. Every one of them is very laborious, but eventually, they can be stitched together, otherwise we would have been holding up camera.
In a scene where the monarch is dining comfortably outside in frigid weather while everyone else shivers, an attendant quips that she's 'upholstered.' Were the clothes that heavy?
She really, really was upholstered. It's a little smoke and mirrors too. Queen Victoria was tiny — under 5 foot, but her waist was like 60 or 62 inches. Judi was in padding from morning till night. So you have to create a feeling of weight — the mass of heavily encrusted fabric in layers upon layers, with all the underpinnings and corsetry and trains, but it can't burden the performer.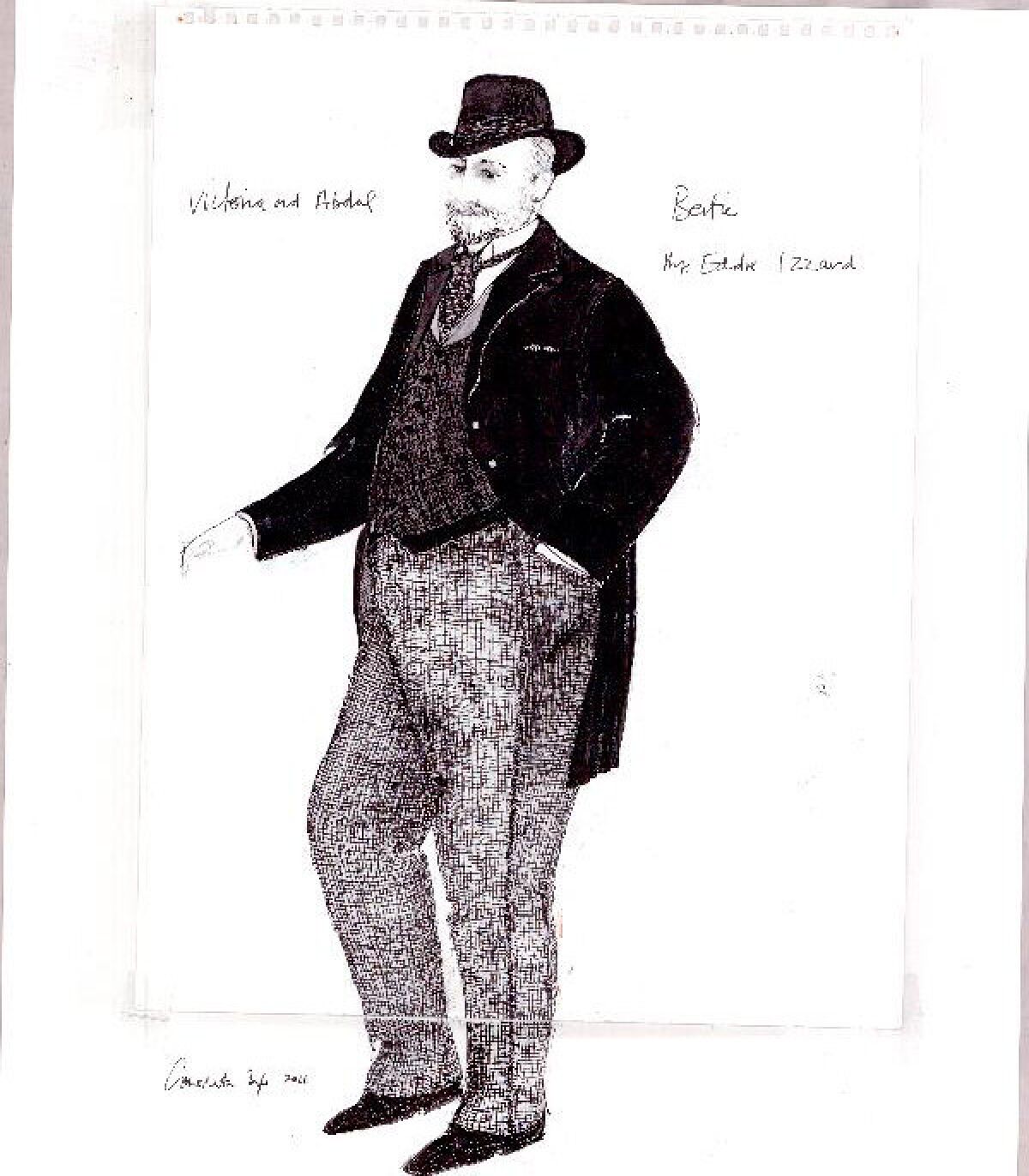 See the most read stories this hour »
Eddie Izzard looked like quite the dandy as her son, Bertie.
He was a bit of a peacock. He loved his clothes. He was vain, obviously because he had nothing else to do. If the story or the budget would have allowed, we would have showed how many times a day they changed clothes — something would come off and another thing would go on.
You have helped make some of the most recognizable women on the planet look like other famous women. You costumed Meryl Streep as Margaret Thatcher in "The Iron Lady," and Helen Mirren as Queen Elizabeth II in "The Queen." What did you learn about dressing Dench as Victoria?
Like all great actors, she knows how to use her costume. She knows how to utilize every piece — every glove, every bag. She knows exactly the moment when and the value of how each item might work in a scene. You just believe what she does.
From the Oscars to the Emmys.
Get the Envelope newsletter for exclusive awards season coverage, behind-the-scenes stories from the Envelope podcast and columnist Glenn Whipp's must-read analysis.
You may occasionally receive promotional content from the Los Angeles Times.