Annette Bening and Jamie Bell share a sweetly oddball love story in 'Film Stars Don't Die in Liverpool'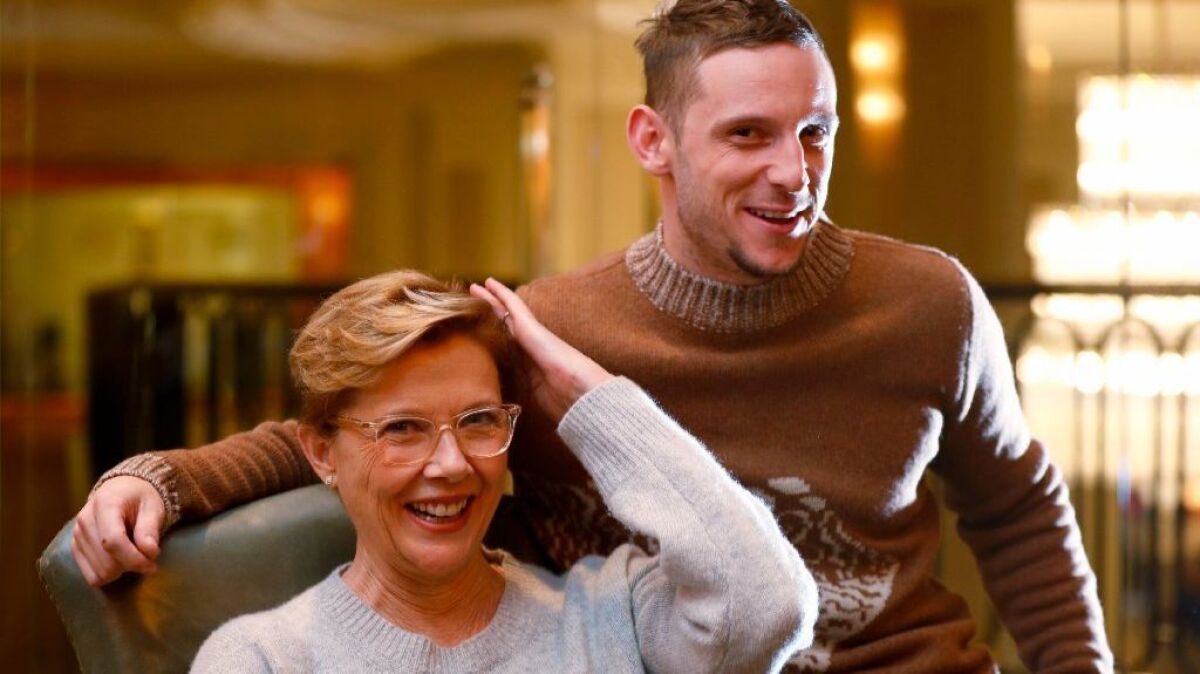 More than 20 years ago, film producer Barbara Broccoli told Annette Bening about a 1984 memoir recounting an affair between Oscar-winning actress Gloria Grahame — in her later years an England-based has-been — and the book's author, Peter Turner — a fledgling actor 29 years her junior. Bening was excited enough that she briefly forgot her own age difference to the role.
"We even talked about [me playing Gloria]," says Bening, who delivers a poignant, squeaky-voiced performance as Grahame to Jamie Bell's sweetly vulnerable Turner in "Film Stars Don't Die in Liverpool." "It's more appropriate now. I was too young back then. What was I even thinking?"
Bening and Bell came together at the Art Deco Blvd. Lounge to talk about their sweetly engaging love story, which opens this week.
Jamie, you've said you didn't know who Grahame was when you first read the script. How did you respond to her and Turner's story?
Bell: There was nothing in the script to tell me it was true. So I thought it was a very bizarre piece of fiction. [laughs] But I still felt [Peter and I] were similar in many ways. I always felt like a fish out of water. I was really into acting and classical music. I came from a family with a very strong identity. People from Liverpool are protective of one another, they wear their hearts on their sleeves. All that stuff I came to with the bags packed.
Did shooting in Liverpool illuminate how this regular guy and a fading Hollywood star could fall in love?
Bening: From what I understand, Gloria thought it was so exotic that he was from Liverpool and had this huge family. But who knows? She was always in the moment. It was pretty crazy: In her life, there was divorcing and custody battles and ending up with not much.
Bell: That didn't happen in Liverpool then. People from those communities, they stayed together through thick and thin. That'd be incredibly appealing to someone who is not in their best time.
WATCH: Video Q&A's from this season's hottest contenders »
Annette, talk about preparing to play one of cinema's great dames.
Bening: One of the things that got me [about watching her earlier films] was how often she'd get beaten up. It was so common back then. And it wasn't just a smack, although that did happen. There's a scene where Broderick Crawford literally beats her up — and I think that happened in Gloria's life as well. There was a lot of booze. I don't think she was an alcoholic, but I think there was lots of wild partying.
Did you study her mannerisms?
Bening: I didn't want to try to do an imitation of her. I wanted to capture an essence, so I did it intuitively. There weren't many interviews, but I watched a lot of her films, especially later. There was a very cheesy horror film, one of those psychedelic '70s TV movies, but she had a good scene in it. She's running this scary house that these girls were housed in and I thought, "Oh, yeah. There's her craft." You could still see it.
Share some parting notions about Grahame after finishing the movie.
Bening: I think she was really ambitious, a bit of a live wire. She was wild. Gloria was married four times and she was gutsy. She did what she wanted to do. She fell in love with her stepson. And married him. And had children with him. There'd be a lot of people who'd say, "I'm not going to go there." And Gloria, for whatever reason, she did it. I think that says a lot.
Jamie, what was it about Turner that you hoped to communicate?
Bell: I really wanted to get across that he just loves her 100%. He loved her for who she was. He didn't judge her. But I could also tell there were things that Peter didn't want to tell me about. In some ways, I think he's still her guardian now. He's still protecting her.
What was Turner's reaction to seeing a precious time in his life turned into a biopic?
Bell: He's always a mess. I think he's seen it eight times — and he's still weeping.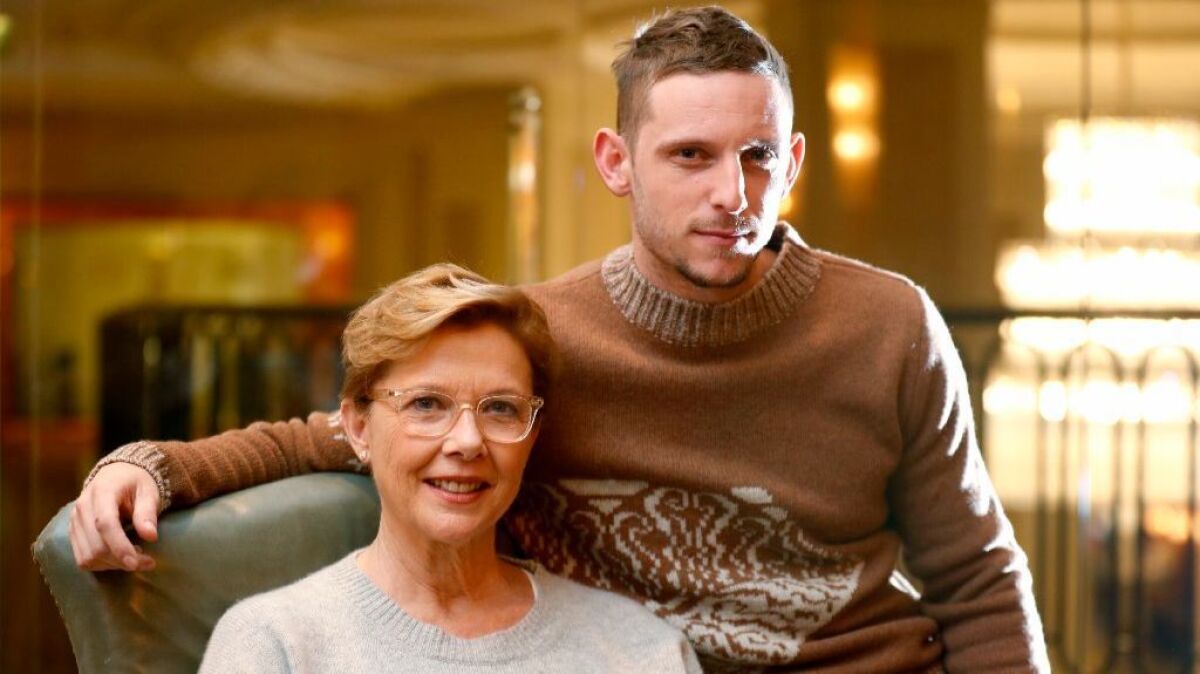 ---
Get our L.A. Goes Out newsletter, with the week's best events, to help you explore and experience our city.
You may occasionally receive promotional content from the Los Angeles Times.