How John C. Reilly empathized with his gunslinging assassin role in 'The Sisters Brothers'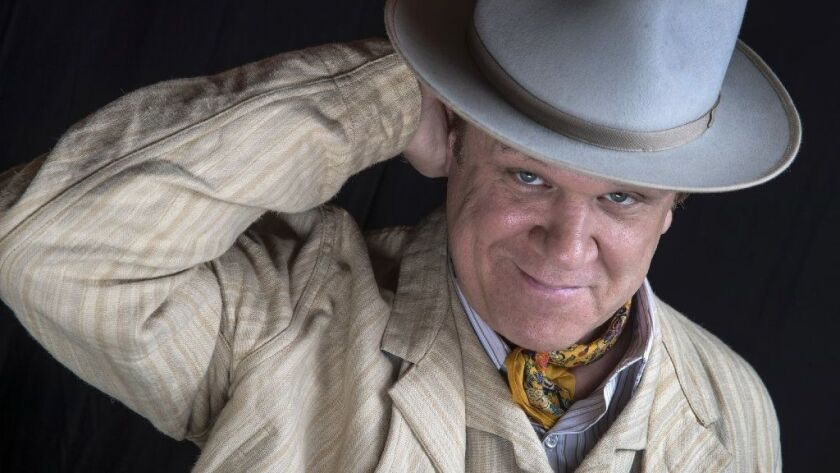 John C. Reilly often plays the Everyman in his movies, but off-screen he's quite the dandy. On a recent afternoon at the Sunset Marquis in West Hollywood, Reilly settles onto a sofa, dressed in a cream-colored three-piece suit, cravat, pocket square and matching hat. "At some point," he explains, "I realized I'm a grown-ass man so I should dress like a grown-ass man. I don't think you'll ever see me in a T-shirt or a baseball cap again, and probably not even in gym shoes, unless I'm at the gym."
Dapper couture aside, Reilly's here to talk about his starring role in "The Sisters Brothers." At this very hotel about three years ago, French auteur Jacques Audiard announced he no longer wanted to cast the 6-foot-2 actor as Eli Sisters, the character that inspired Reilly and his producer wife, Alison Dickey, to purchase movie rights from novelist Patrick deWitt in the first place. "I was staggered," Reilly recalls. "I sat there going, 'Think carefully now, John, because either you blow up this version of the movie right now by telling Jacques, 'No, I won't do that,' or maybe it's a good idea. So I said OK."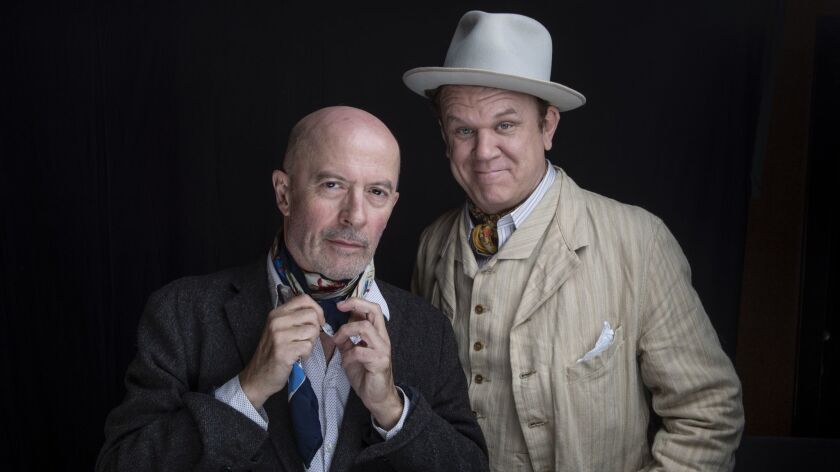 Ultimately, Audiard changed his mind again and paired Reilly in his dream role, with Joaquin Phoenix as the younger, more violent brother, Charlie. Set in 1851 during the Gold Rush, the October-released "Sisters Brothers" follows bickering gunslingers Eli and Charlie Sisters as they pursue prospector Warm (Riz Ahmed) and his nemesis-turned-companion, Morris (Jake Gyllenhaal). The elegantly wrought western nudges Reilly to the foreground 60 movies into a career built largely on supporting roles.
Fitting into an ensemble comes naturally to Reilly, who grew up in Chicago with five brothers and sisters. "Coming from a big family, I was taught, 'You're not any better than anybody else. Get a job!' That was kind of the mantra at my house." Fresh out of acting school, Reilly joined the city's renowned Steppenwolf Theatre Company. "All hands on the pump — that was the mentality," he recalls. "If the play works, we all succeed; if the play doesn't work, we all fail."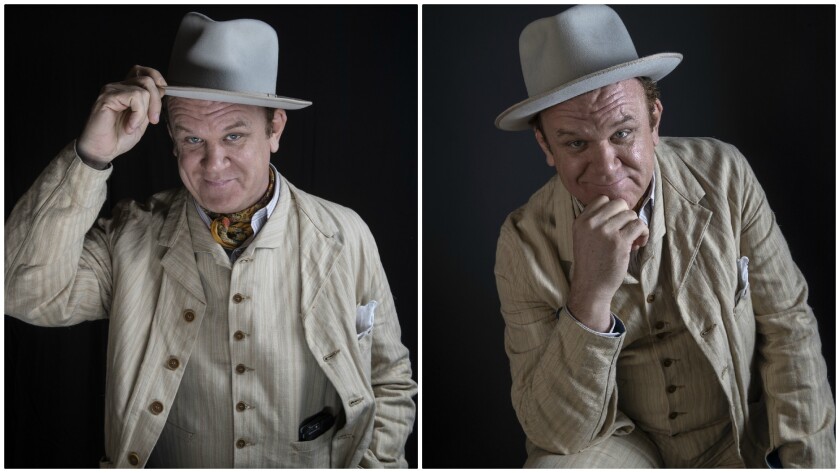 Seven years ago, Reilly spotted the semi-leading role of a lifetime when he pored over "The Sisters Brothers" in manuscript form. "Alison handed me this giant stack of paper and said, 'You've got to read this right now.' I read it in a day, which is a speed record for me." Reilly was especially galvanized by Eli Sisters' interior monologues. "Eli's a murderer and has a terrible temper, but he's also struggling with self-esteem — 'Maybe I'm overweight?' 'Will I ever find love?' I empathized with that. When your body's your instrument, you take a lot of flak in this business if you don't look like a Greek god."
At the 2012 Toronto International Film Festival, Reilly, Dickey and producer Michael De Luca approached Audiard ("The Prophet," "Rust and Bones") about adapting the book. "We wanted 'The Sisters Brothers' to be like a film by Paul Thomas Anderson or Martin Scorsese or Terrence Malick," says Reilly. "I've seen how these guys work. They take a piece of material and synthesize it with their own experience to make something personal. So we slid Patrick's book across the table and said to Jacques, 'We want you to make one of your films out of this source material.' "
Shooting "The Sisters Brothers" over the course of four months in Spain and Romania, Reilly forged a palpable bond with Phoenix, his famously mercurial costar. "There weren't a lot of overly analytic conversations or long rehearsals," Reilly says. "It was just Joaquin and me looking at each other — once we could make eye contact. At the beginning we were both kind of freaked-out at how intense our interaction was."
Reilly, who also costars this fall in "Holmes and Watson" and the Laurel and Hardy biopic "Stan & Ollie," describes the art of the cinematic two-hander in musical terms. "I love harmony," he says. "When you listen to the Everly Brothers singing together, there's a third thing that was not there before. But every once in a while, one of them would record a song demo by themselves. Phil's voice alone or Don's voice alone — it's the loneliest thing you've ever heard."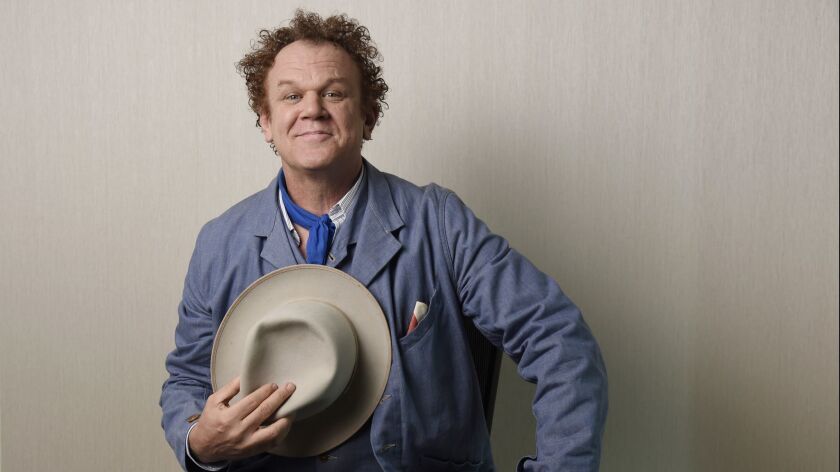 ---
From the Emmys to the Oscars.
Get our revamped Envelope newsletter for exclusive awards season coverage, behind-the-scenes insights and columnist Glenn Whipp's commentary.
You may occasionally receive promotional content from the Los Angeles Times.