For James Ivory, 'Call Me' is a return to the easygoing sensuality of the ancients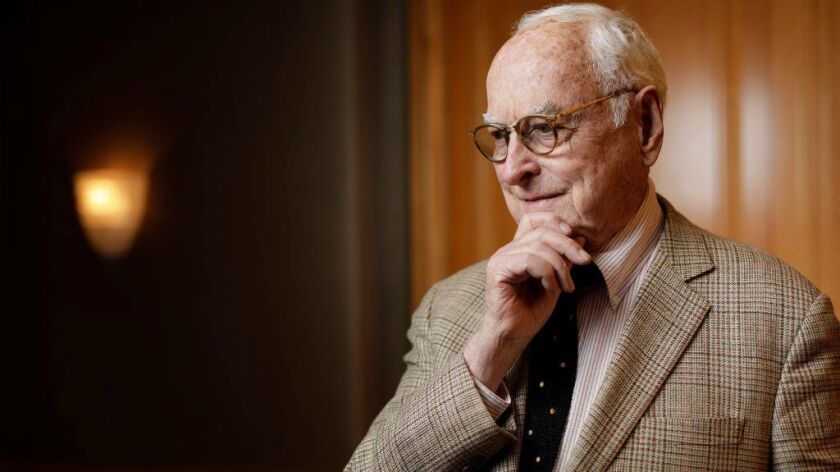 When I was writing my screenplay for "Call Me by Your Name," about the romance of two young men in northern Italy, I wanted to make an identification with the ancient, classical past of Greece and Rome. It is implied by André Aciman's novel throughout, I think, glowing distantly.
I wanted somehow to refer visually to the "unspeakable vice of the Greeks," to steal a line from my earlier film "Maurice." I'd seen the wonderful exhibition of Greek and Roman bronzes at the National Gallery in Washington called "Power and Pathos: Bronze Sculpture of the Hellenistic World." It had been shown earlier at the J. Paul Getty Museum in Los Angeles and at the Palazzo Strozzi in Florence.
I needed to give our professor Perlman something to do; he could not just sit around smoking and talking all the time, looking into his mail. He needed to be put into action.
Timothée Chalamet and Armie Hammer star in the trailer for "Call Me By Your Name"
Already in the novel as some kind of classicist, and a knowledgeable mentor for visiting American research assistant Oliver, who is writing about the philosopher Heraclitus during his stay with the Perlmans (and who reads a passage of what he's written to Perlman's son, Elio, in one of the swimming pool scenes), I made Perlman into an art historian and classical archaeologist.
I added a scene to the story in which his team finds a life-size bronze figure of an athlete in the sea and pulls it up, as the professor spouts a provenance for it that I concocted.
And, in a dialogue passage later on written by André Aciman, who happened to be on the set that day, the sensuality of these famous nude male bronzes that are still today being hauled up out of the Mediterranean and the waters off Croatia is noted and appreciated by Oliver.
From when it first played at Sundance earlier this year, "Call Me by Your Name" has been one of the year's most anticipated releases. Directed by Luca Guadagnino from a screenplay adapted by James Ivory and with performances by Timothée Chalamet, Ar
To push these references to the ancient world further, I also wrote a scene taking place between the two boys in the ruins of a Greek temple in Italy. Thinking the place deserted, they openly caress each other but are observed by a very young couple making love in the underbrush — a sort of shepherd and shepherdess, who watch the happy young men for a moment before returning to their own embraces: a pair who are not unlike Elio and his girlfriend Marzia. But the budget of the film could not include a production unit move to the remains of an appropriate Greek temple — northern Italy doesn't have one — and the scene had to be dropped.
I think the easygoing, open sensuality we read about and imagine when we think of the ancients, if we're in a mood to let our imagination roam, as director Luca Guadagnino always did when he was shooting his film, is not at all like the sometimes tortured sensuality of my film "Maurice."
That had to be fought for by its harassed young lovers, whom the general society would have condemned harshly, and for which Maurice Hall, Clive Durham and Alec Scudder could have been imprisoned if they had been discovered.
WATCH: Video Q&A's from this season's hottest contenders »
ALSO:
Michael Stuhlbarg's 'fragile balancing act' in playing a supportive dad in 'Call Me by Your Name'
James Ivory is a three-time Oscar nominee. 'Call Me by Your Name' might bring his fourth
Luca Guadagnino's gay love story 'Call Me by Your Name' is a new coming-of-age classic
---
From the Emmys to the Oscars.
Get our revamped Envelope newsletter, sent twice a week, for exclusive awards season coverage, behind-the-scenes insights and columnist Glenn Whipp's commentary.
You may occasionally receive promotional content from the Los Angeles Times.