Short films of all stripes — animated, live-action, documentary — pack a punch this season
The 91st Academy Awards boast a particularly strong field of short-film nominees in all three categories. The animated selections range from wacky animal cartoons to moving meditations on parenting. Live-action contenders feature an alarming number of kids in peril and an elderly woman gently finding her way to herself. The documentaries explore the roots of Nazism in America, racism, refugees, a sober look at death and a life-affirming project empowering women in Indian villages. Here's a quick look at each nominee:
Animated
"Animal Behaviour": An often very funny visit to a group therapy session for non-humans. Come for the parasite's relationship problems, stay for the dark revelations by one of the group's cuter members.
"Bao": Seen by millions as the appetizer to "The Incredibles 2," "Bao" is a fluffy-but-meaty (and sweet) trip through the entire cycle of parenting — through the prism of a woman making a steamed bun that becomes her child.
"Late Afternoon": A wistful wander through the sometimes-comforting haze of a mind afflicted with what seems to be dementia.
"Weekends": A distinctive-looking, hand-drawn series of visits with a boy going from his mother's to his father's house on a schedule. The portrait of divorce captures the boy's incomplete parts of the picture.
"One Small Step": About a young girl's dream to become an astronaut and the shoemaker-father who quietly supports her. Co-director Andrew Chesworth says that occupation served as a visual conduit for the famed Neil Armstrong quote: "It's one of the most basic things you can do to support somebody," he says of making shoes. "Then you can track the journey, literally, of your path to your dream by the steps that you take."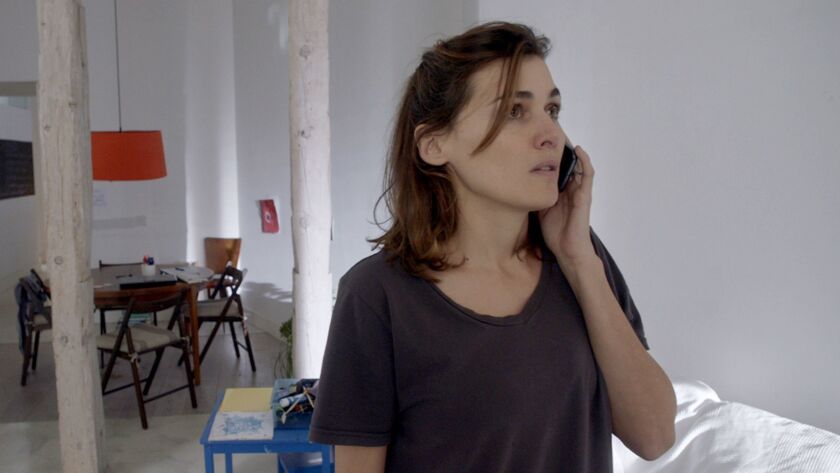 Live action
"Fauve": A haunting French-Canadian film about two roughhousing boys who encounter actual peril, it feels like a short story about regret.
"Madre": This Spanish short is a rarity — a true thriller that manages to upset and terrify in about 16 minutes. A feature-length version of this tense story of a mother discovering that her son is in danger has already wrapped.
"Skin": Shifts from a bare-knuckles look at a child being indoctrinated into his parents' culture of racial hatred to a very different, almost fantastical ending to make a point about judging people by their skin color.
"Detainment": Based on the real-life murder of a toddler by two 10-year-old boys. With dialogue from actual police interview transcripts, the two young actors deliver breathtaking performances. The mother of the murdered child has strenuously objected (via Twitter) to a movie "making myself and my family have to relive this all over again!" Director Vincent Lambe has apologized for not alerting the family before making it, but his film's veracity has not been questioned. Controversy or no, "Detainment" is profoundly disturbing.
"Marguerite": An elderly woman receiving home care is inspired by her empathetic nurse to open up about perhaps her greatest regret. "For me, it's about embracing who you are, completely," director Marianne Farley says of this quiet and lovely film. "It's inspired by the difference between my grandmother's generation and my generation — how we've come a long way when it comes to women's rights and how we perceive sexuality in general."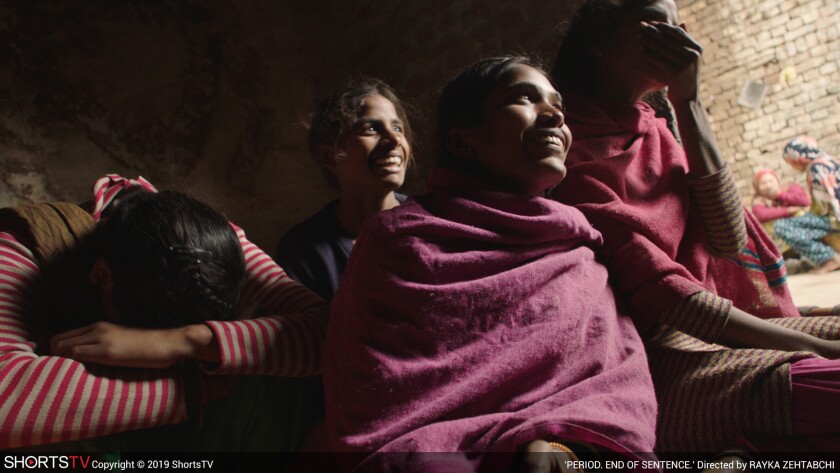 Documentary
"A Night at the Garden": Seven minutes of a 20,000-strong pro-Nazi rally in 1939 – at New York City's Madison Square Garden. The footage of the "Pro-American Rally," presented without comment, includes the organizers' juxtaposition of George Washington with Nazi iconography and thousands of Americans giving the infamous straight-armed salute.
"Black Sheep": A first-person narrative of how a teen destroyed his identity as a black person to survive in a racist enclave in England. He goes so far as to wear blue contacts, bleach his skin and take part in brutal violence to fit in with a white gang.
"Lifeboat": A look at the ongoing refugee crisis that has led to more than 15,000 deaths since 2015 among those trying to make it to Europe from Northern Africa. Rescue workers with a German NGO try to save people on the journey, and refugees tell horror stories of what they're fleeing. "Maybe hope in the humans is some mad, irrational thing we've got," says a thoughtful captain, "but we've got it anyway."
"End Game": By two-time Oscar winner Rob Epstein and Jeffrey Friedman, this is a thought-provoking, unsentimental look at the decisions to be made as death approaches. Among these: whether to forgo treatment that could afford a few more weeks or days but at a questionable quality of life.
"Period. End of Sentence.": In this notably sunny exception in a generally dark documentary field, first-timer Rayka Zehtabchi follows a group of female Indian villagers as they not only address one of the country's greatest taboos — menstruation — but empower themselves by starting a sanitary-pad business. The Pad Project was begun by an English teacher and female students at the Oakwood School in Los Angeles who raised funds for the machinery and initiated the documentary.
"At the first meeting, I walked into a room of 15- and 16-year-old girls and was told they were going to be our producers," says Zehtabchi, laughing. But the far-reaching effects of the project are no joke. "The women are actively selling pads, and it's doing very well in the area. We've since installed two more machines now in neighboring villages, so it's really starting to take off."
"2019 Oscar Nominated Short Films" is currently in theaters. For more information about venues near you, please visit Shorts.TV at https://shorts.tv/theoscarshorts/theatrical-release/
The entire program will be available to stream Feb. 19. For more information, please visit Shorts. TV at https://shorts.tv/theoscarshorts/online-and-vod/
FULL COVERAGE: Get the latest on awards season from The Envelope »
---
From the Emmys to the Oscars.
Get our revamped Envelope newsletter for exclusive awards season coverage, behind-the-scenes insights and columnist Glenn Whipp's commentary.
You may occasionally receive promotional content from the Los Angeles Times.