Step 1: Scout the setting; Step 2: Interview the locals; Step 3: Write 'Leave No Trace'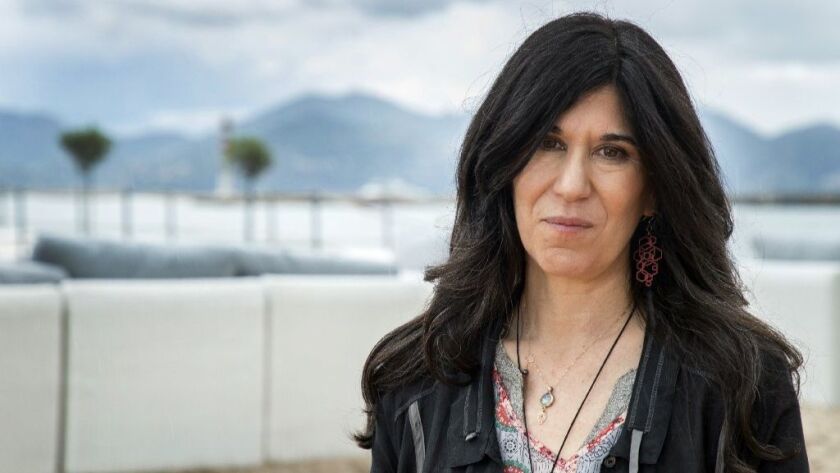 Reimagining a story is a necessity for an adaptation, since no two people can imagine in the same way. The source material serves as a blueprint for a process that is more like reconstruction than translation. Even before I commit to doing an adaptation, I start by going to the place where the story is set and doing research. I talk to people who have firsthand knowledge or life experiences that can provide the details to flesh out the situations that the characters must navigate. As I do this, I see things that interest me on a visual or cultural level, and I weave them into the story. The screenplay becomes a blending of the source material and the local details gathered through observation and interviews.
"Leave No Trace" is based on Peter Rock's novel "My Abandonment." In the story, a father (named Will in the film) and his daughter, Caroline (renamed Tom in the film) live hermetically in the woods on the fringe of a major city. Will, a military veteran, has organized their life in a way that seems to be dictated by the post-traumatic stress that he manages. How the two of them survive undetected is inherently suspenseful.
My first step in taking on this project was to go to Portland [Ore.] with my producing and writing partner, Anne Rosellini, to scout and meet people. The temperate rainforests of this region are lush and magnificent, so I knew that this setting would be visually rich, and that the story would unfold against 50 shades of green. We spoke with forest rangers, local police and social workers. They told us how they would deal with a situation like the one in which Tom and Will are discovered living surreptitiously on city-owned land. I wanted to honor the compassion and dedication of these professionals, instead of presenting them as obstacles in Tom and Will's path. On the second trip, a tree farmer, some truckers, a pastor, a beekeeper and a corpsman (combat medic) for the Marines all shared their knowledge. Many of the actors who fill these roles in "Leave No Trace" are people who have these life experiences.
Nicole Apelian, the wilderness educator and guide, read the script and gave us extensive notes on how people like Will and Tom might go about their daily activities. Ben Foster and Thomasin McKenzie, who play Will and Tom, began their acclimation and rehearsal process learning wilderness survival skills from Nicole, and they developed their strong on-screen bond through this hands-on learning process. That connection is not something that I can write. It is enacted, felt, it comes through looks and actions as the actors do real tasks and experience each other in an immersive setting.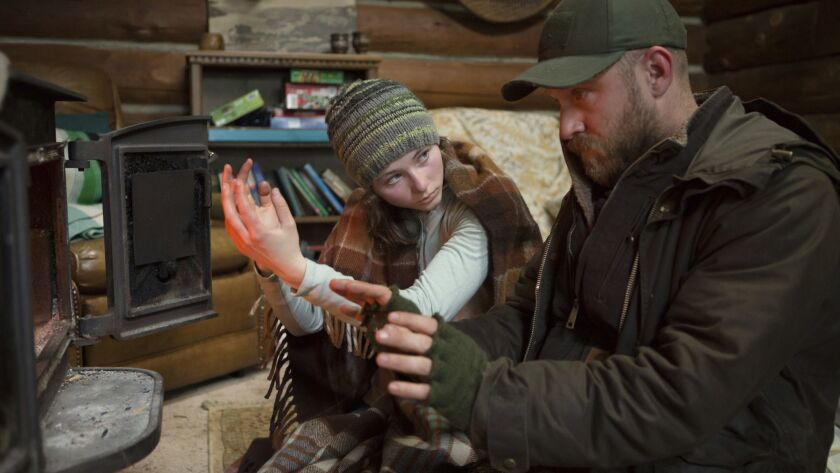 This is also the story of a daughter's emancipation. While writing this screenplay, I looked at fathers, vets, and daughters. I observed my own teen daughter and sought her comments draft after draft, especially absorbing her excitement after her first wilderness expedition, and her deepening relationship with her father. I had extensive conversations with a father and daughter in Oregon who had lived not so differently from Will and Tom. Seeing an experimental production of Shakespeare's "The Tempest" added another rich layer to understanding the father-daughter dyad. Ron Hall, the Vietnam vet who is the subject of my previous film, "Stray Dog," was another key life model. David J. Morris' exquisite book "The Evil Hours" helped me to imagine the experience of living with post-traumatic stress and put it into context.
After dozens of drafts, the version of the story I was following led to an ending that was different from the conclusion of the novel. I explored many different approaches for ending the film and finally settled on one that was inspired by a place that I'd encountered filming "Stray Dog" in southern Missouri. We found a similar community of scrappy survivors who practice a live-and-let-live ethos in rural Oregon, so we filmed there. This part of the script was also shaped by the lives of the people that we encountered.
The final part of the writing process is when the script becomes performance. In this film, the actors had incisive input in the script. Ben Foster helped to hone Will's dialogue to just what was necessary, opening a space for him and Thomasin to communicate without many words. And they did just that. What you see on screen is a true collaboration, with each actor refining the script, reworking the language — spoken and nonverbal with intuition and nuance. I'm forever grateful for having repeatedly had a chance to work with brilliant actors who are dedicated to working this way.
FULL COVERAGE: Get the latest on awards season from The Envelope »
---
From the Emmys to the Oscars.
Get our revamped Envelope newsletter for exclusive awards season coverage, behind-the-scenes insights and columnist Glenn Whipp's commentary.
You may occasionally receive promotional content from the Los Angeles Times.