Young producers jump to the front of the Oscar contender line with 'Moonlight,' 'La La Land' and more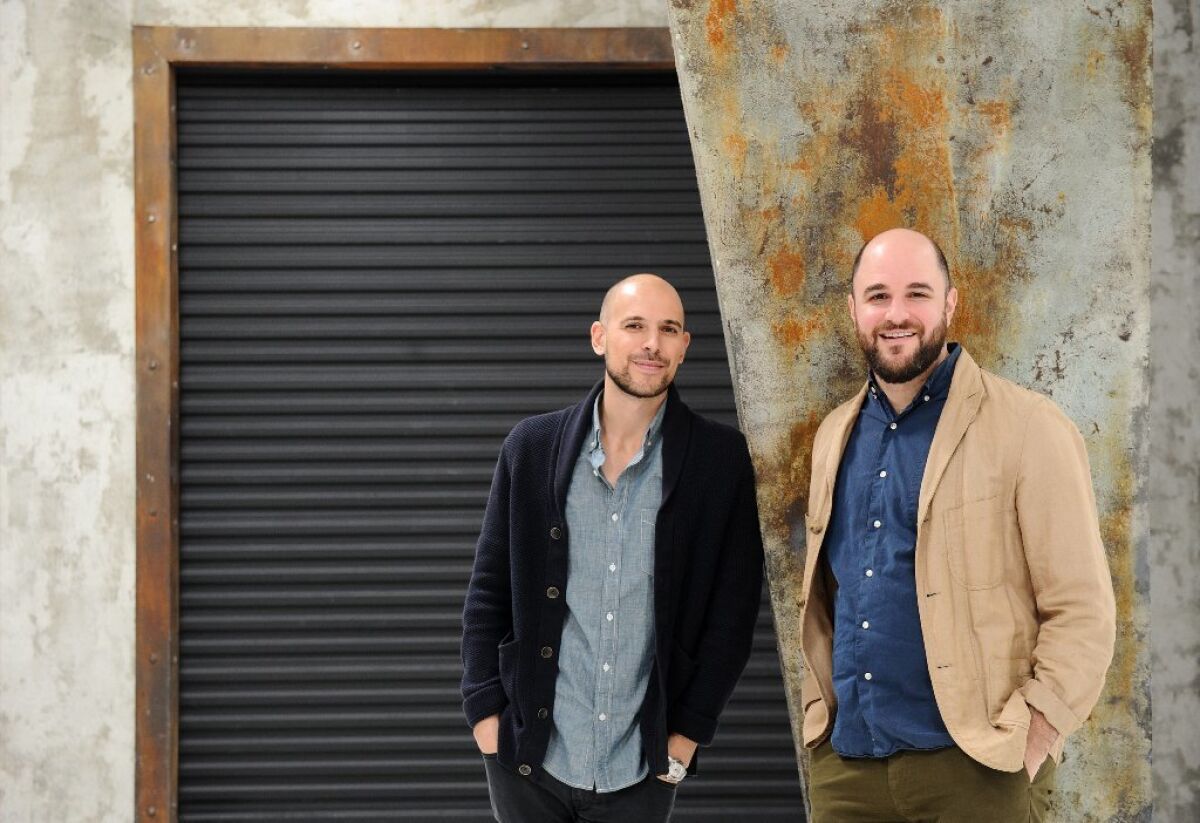 When producers Jordan Horowitz and Fred Berger sat down with Damien Chazelle at Hugo's in West Hollywood six years ago, they realized the young filmmaker's pitch for "La La Land" was beyond ambitious. An old-fashioned musical that was a love letter to Los Angeles and jazz? There was only one way to describe the potential project.
"There is this dirty word in the film business called 'execution dependent.' We love that word," Berger, 35, says. "What it means is the concept alone and the package alone isn't enough to salvage it if you don't nail the movie. Anything less than what Damien and our team pulled off here would make original musicals dead forever."
That might seem a bit dramatic, but considering Horowitz and Berger's long journey with what is now expected to be a leading best picture contender, a film that has brought them to the forefront of up-and-coming producers, it makes a lot of sense. Chazelle had made only one small film at the time, 2009's "Guy and Madeline on a Park Bench," and both producers suggested he make another to prove he could execute on a larger level. That turned into "Whiplash," which went from short to Sundance prize winner to a surprise Oscar player a year later.
"Seeing ['Whiplash'] beforehand we knew it was going to be a thing, so with 'La La Land' we had this robust package ready to go and Damien knew he wanted to do that as his next picture," Horowitz, 36, says. "So when 'Whiplash' hit at Sundance we had that already seeded into all the various companies you have to seed it into and they were able to say, 'OK, let's take this journey now.'"
That road including a much-lauded scene in which the film's two leads (Emma Stone and Ryan Gosling) perform a musical dance number in the Hollywood Hills as the sun sets behind them. It would have been tough to pull off even had there been multiple edits. But Chazelle wanted it in one shot, which meant one long six-minute take that could be attempted only six times over two days.
"It had been so rigorously rehearsed. It's just a crazy shot and a crazy number and at the end of it, after she does the thing with her car and it beeps and she walks [out of frame] there was this amazing cheer from the crew," Horowitz recalls. "And every time I see that walk-off on screen I expect to hear it before the cut."
Adele Romanski is also enjoying a breakout year. A 2011 Independent Spirit Award nominee for "The Myth of the American Sleepover," producer Romanski, 34, teamed up with fellow Florida State alum Barry Jenkins to bring critic's favorite "Moonlight" to life. That meant coordinating the schedules of an ensemble cast that could only participate on specific days of the 25-day Miami shoot.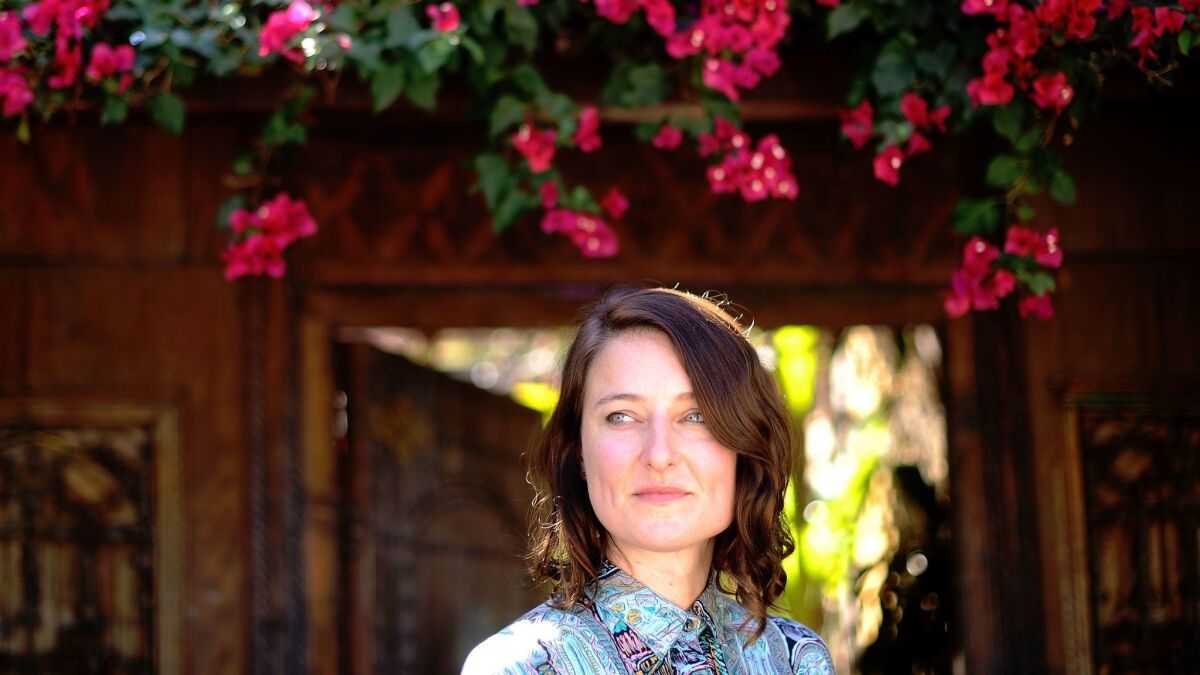 "Naomie Harris' visa thing was difficult. She only ended up on set with us for three days, which was a direct result of her doing her Bond press tour and then Mahershala [Ali] was also shooting 'Luke Cage' and also shooting 'House of Cards,'" Romanski recalls says. "There were definitely schedule complications, but this is what I'm used to on the independent level. Your schedule always becomes like a nasty game of twister. "
Romanski ended up co-producing with Plan B's Jeremy Kleiner and Dede Gardner, who came on right before production began. She says it turned out to be the "purest professional creative experience" in her career so far.
"Everyone was on the same page at all times and had the same vision and the same motivation, which was always love of this project," Romanski says. "Love of this script. Love of this director. It was sort of an ego-less environment. I think it was recognized we had a particular skill set, they had a particular skill set and I think everybody was excited about the opportunity to learn from one another. And we did all learn from each other."
"Manchester by the Sea" has its own newcomer to the scene in Kimberly Steward. The founder of K Period Media had previously financed and produced two documentaries before jumping on board to fund and produce Kenneth Lonergan's first film since 2011's "Margaret."
"Sometimes financiers are a little bit shy," Steward, 35, says. "If you're only involved in investing the money and kind of sitting back and letting it happen that's a very scary thing. I think in some ways I am grateful that I am interested in being a creative producer — from that perspective I am wearing two different hats. It's easier to swallow the pill when you are maybe spending a little extra money here or there or you have to shut down for a few hours because of snow. You are not really looking at the bottom line, you are looking at what you are creating."
Steward's company is 2 ½ years old and with "Manchester" she may become just the second African American woman after Oprah Winfrey to pick up a best picture nomination.
"We are very drawn to elevated material and just love to create," Steward says. "It was really about being able to support young and up-and-coming filmmakers but also to go after that difficult material that often doesn't get the spotlight shown on them."
Speaking to all four producers, a consistent thread is their unwavering support of their directors and belief in the creative process. Kerber likely speaks for Horowitz, Romanski and Steward's feelings on all three films when he notes, "It's very emotional for us to see the film because even at times when we believed the movie would happen we never really thought it would be the movie we dreamed about, which is actually what is on screen."
See the most read stories this hour »
ALSO:
When does a book's author help or hurt the screenwriter's vision?
Taylor Sheridan delves into personal and social themes with 'Hell or High Water'
'Jackie' screenwriter says that revealing the real Jackie Kennedy took decades to accomplish
---
From the Oscars to the Emmys.
Get the Envelope newsletter for exclusive awards season coverage, behind-the-scenes stories from the Envelope podcast and columnist Glenn Whipp's must-read analysis.
You may occasionally receive promotional content from the Los Angeles Times.