Jason Bateman and Laura Linney face cartel death threats, a crumbling marriage and those pesky little bugs in 'Ozark'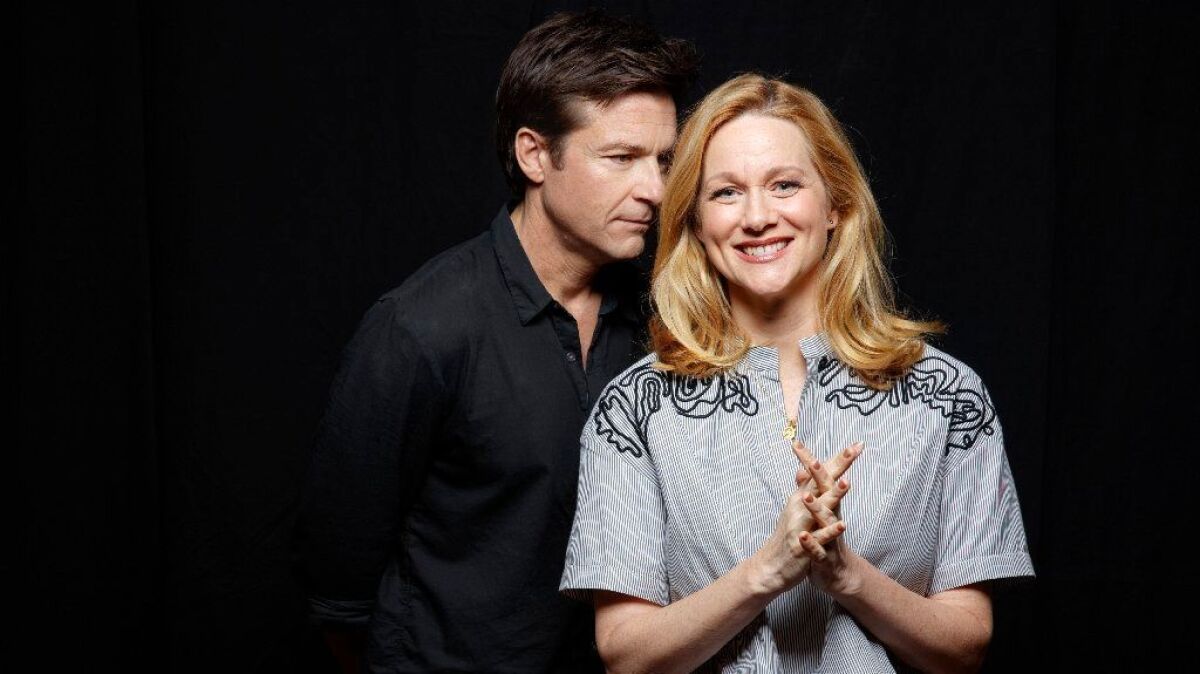 It's easy to imagine why "Ozark" appealed to Jason Bateman. Starring as Marty Byrde, a hapless husband and a Chicago financial planner in trouble with a Mexican drug cartel, meant taking on a darker-than-usual role for him. (Directing four episodes was also part of his deal.) As for the award-winning Laura Linney, she says she came onboard Netflix's hit 10-part crime drama to play his wife Wendy because she'd always wanted to work with Bateman.
But she should have said yes just because of the way "Ozark" works as a showcase for how gloriously well she delivers expletives. With each twisty installment, as the Byrde family's circumstances become more dire, her character becomes increasingly tart-tongued. Did the writers, once recognizing her gift in the dailies, bestow Wendy with saltier dialogue? "I wasn't aware of that," says Linney, who thinks of swearing as part of her natural birthright. "I grew up in New York."
In a couple of weeks, Bateman is off to begin prep on Season 2 of "Ozark," which Netflix commissioned soon after it premiered last July. Today, though, he could be found alongside Linney in a Four Seasons hotel room talking about pesky insects, the intricacies of cleaning cash and what's in store next season.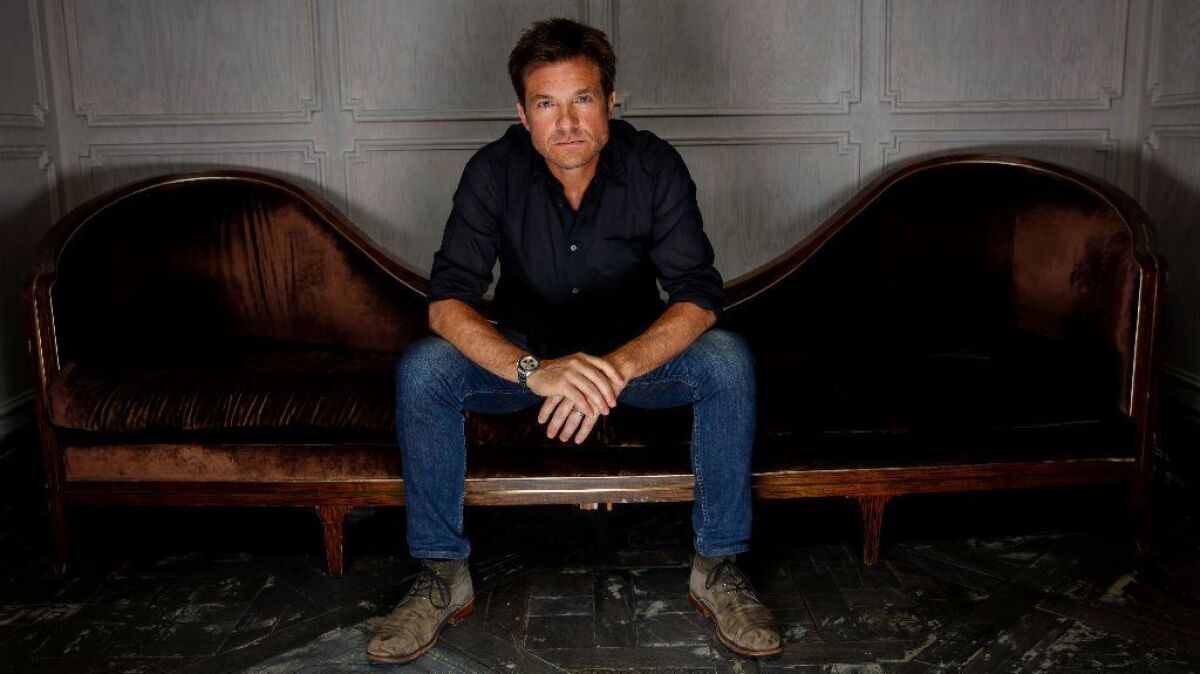 Most of "Ozark" unfolds around a man-made reservoir in woodsy central Missouri. Did the landscape inform your performances?
Bateman: For me, as I get older I find that I get softer and softer. I can't ride roller coasters anymore. Smaller and smaller bugs freak me out more. Heat makes me more uncomfortable than it did when I was a kid. Marty is a Chicago guy thinking he's going to come in, straighten out these country folk, get his agenda done and get out of town. He underestimates how challenging it's going to be. So for me too, I'm out there doing scenes in the dirt with sticks under my feet, bugs are flying around and I'm sweating uncomfortably. There was a certain amount of discomfort and feeling unsettled that a softie like me could definitely channel.
Linney: [Throws out her arms expansively] And for me, it was the opposite. I love those things: I love the heat, the lakes!
Bateman: Which is good for Wendy. In many instances, she's the adult in the relationship in terms of being measured and pragmatic about what we're going to do next and the way we're going to do it.
Video Q&A's from this season's hottest contenders »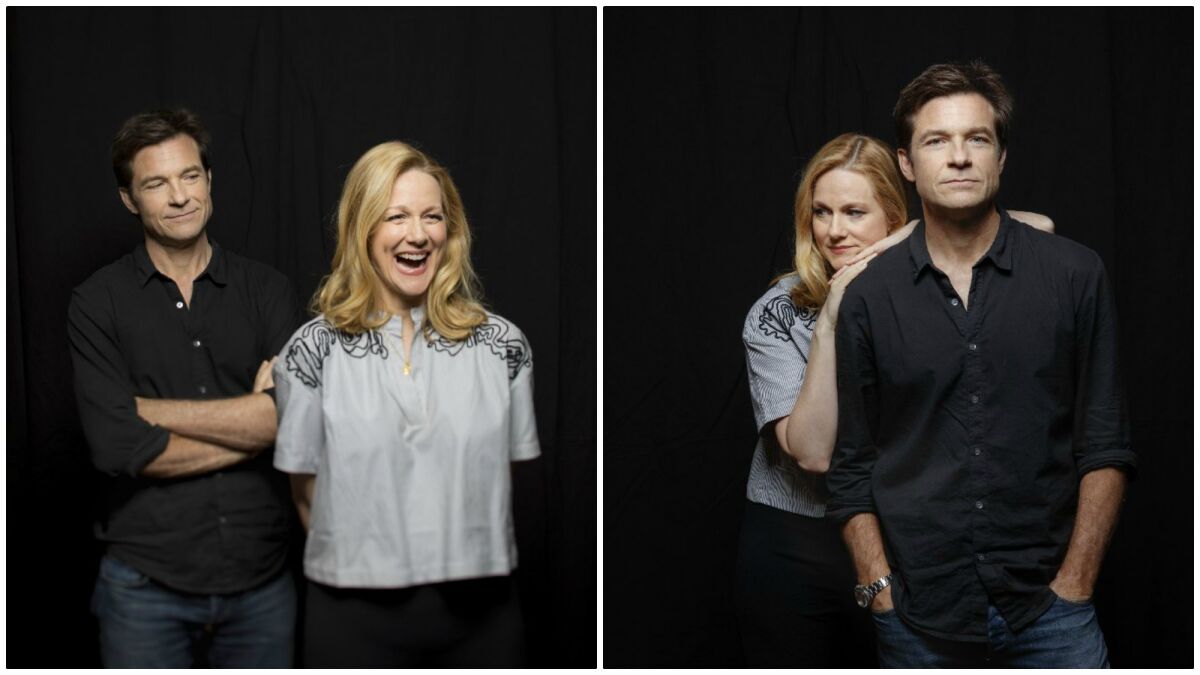 Laura, talk about why you wanted to play an unfaithful wife and mother of two.
Linney: One of the most interesting things to me about Wendy is that undertow of "Who am I?" She doesn't quite know who she is. She thinks she does. But she doesn't really. [But when I first read the script] Wendy, of all the characters, was the least developed.
Bateman: Plug your ears because this will embarrass you, but I think that the staff, knowing that Laura was going to play this part, felt like, "Let's see what she wants to do with Wendy and that'll inform where Marty and the kids go."
Jason, what resonated with you about the role of a methodical numbers guy in over his head?
Bateman: I knew Marty was going to be comfortable for me. He's the everyman, the 40-year-old white guy with a problem. That's as close to an audience proxy as you can get and I like to be the audience. That's also why I'm drawn to directing. The director is the one shaping the experience for the audience. As an actor, the closest place you can get to that is playing that part — the person who is processing all the craziness that is happening.
Was the weird humor of "Ozark" meant to provide a break from the otherwise unrelenting grimness?
Linney: I don't think it was a conscious decision. I think it's about what's unfolding. A lot of times when people are in danger and lives are threatened, comedy just inserts itself.
What do you now know about money laundering?
Linney: That it's confusing? [laughs]
Bateman: There's one element [about it] that a dummy like me needed filled, which is the need to create fake receipts. I think we talk about that a little bit in the second season. That's the one piece that didn't stitch for me. But again I might have that wrong.
See the most read stories this hour »
Did either of you check out Party Cove, once called "the oldest established permanent floating bacchanal in the country"?
Bateman: Yes, but it's not what it was. Back in the Party Cove glory days, the only place you could drink was to bring your own, tie your boats up to one another and create one huge bar. Now bars line the whole lake. We had to extend our stay there by three or four days with nothing to do, just to wait for the Fourth of July so we could shoot for the Labor Day episode. The [boats] were there. It's in the show. You see maybe 75 boats, but it's not 500 as it was years ago.
Jason, fill us in on Season 2.
Bateman: Hopefully, it's a good escalation of everything as far as danger, the business challenges and — domestically — our relationship. Where we leave things, we have $50 million to deal with instead of $8 million. We've got a relationship with the Snells that we need to deliver on and a three-way marriage with the heroin coming in from the Mexican cartel, the possibility of a casino helping out with the laundering. One of the things that I'm really interested in is that the kids are aware of what Mom and Dad are doing. It sort of disintegrates that idyllic parental model that a kid deserves to have, that inherent position of deference. And now we have more of a peer relationship with our kids and that's going to be a challenge.
---
From the Oscars to the Emmys.
Get the Envelope newsletter for exclusive awards season coverage, behind-the-scenes stories from the Envelope podcast and columnist Glenn Whipp's must-read analysis.
You may occasionally receive promotional content from the Los Angeles Times.