Live
2017 Awards season: 'Stranger Things' and 'Hidden Figures' take top SAG Awards prizes
"Hidden Figures," "Stranger Things" and "Orange Is the New Black" took home the top ensemble prizes at the 23rd Screen Actors Guild Awards. While the event was a celebration of actors and their craft, the current political climate was not far from the minds of many stars on the red carpet and on the stage. Julia Louis-Dreyfus, Mahershala Ali, Bryan Cranston, David Harbour and others used their time at the podium to address recent events and the policies of President Donald Trump.
SAG Awards: A night when politics blended into the prizes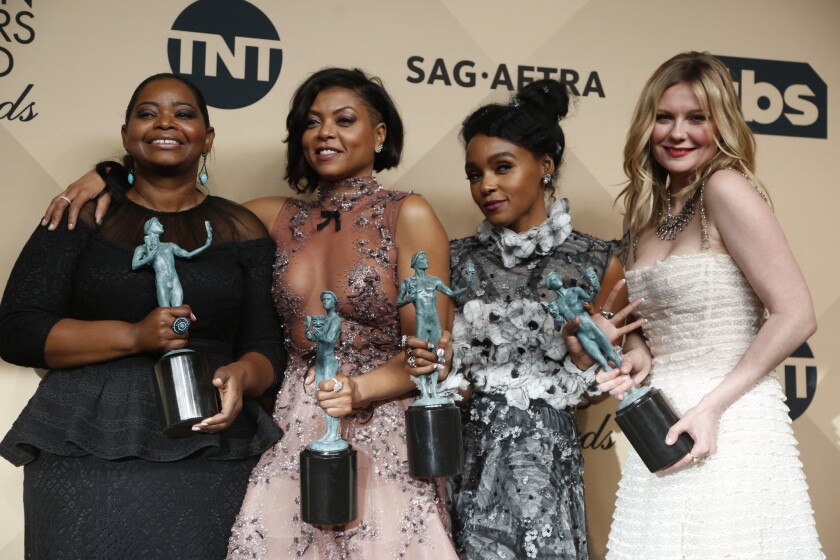 Anyone tuning in to the SAG Awards ceremony on Sunday thinking they might be escaping news headlines for a couple of hours was quickly disabused of that notion as winner after winner used their platform to speak out against President Trump's immigration ban.
"This immigrant ban is a blemish and is un-American," said Julia Louis-Dreyfus, the evening's first award recipient, getting the ball rolling.
Later, life achievement honoree Lily Tomlin noted: "The doomsday clock has been moved up to two and a half minutes to midnight — and this award came just in the nick of time."
Politics blended into the awards themselves, including the night's biggest winner, "Hidden Figures," a historical drama about the largely unknown black women who helped NASA launch the space program. The film's predominately black cast won for ensemble, and its message of women of color overcoming prejudice was a perfect fit with the mood at the Shrine Auditorium, where the SAG Awards were presented.