CES 2013: Russell Simmons and Brian Robbins talk All Def Digital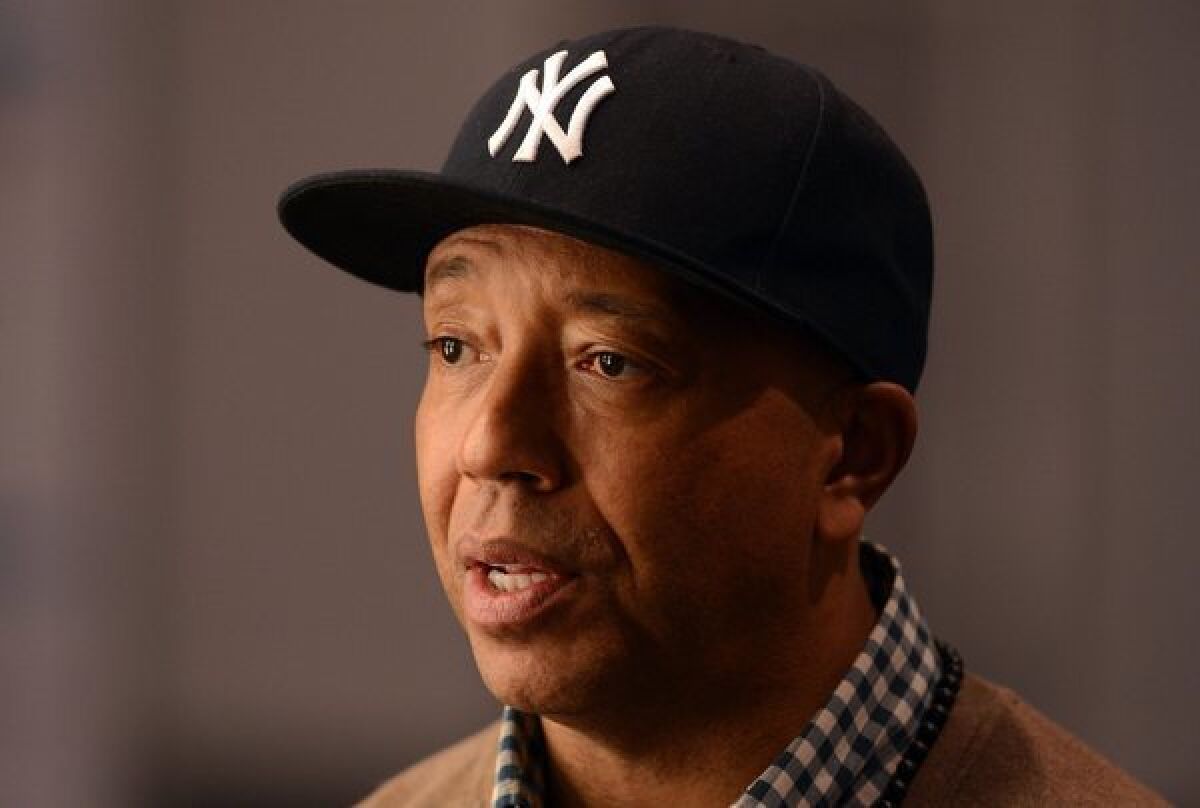 LAS VEGAS -- Def Jam label co-founder Russell Simmons and veteran television and film producer Brian Robbins have joined forces to launch the new YouTube channel All Def Digital (ADD), a name that hints at the partners' ambitions to create entertainment for a diverse audience of viewers who have been jokingly labeled the short-attention-span generation.
ADD launches in the spring with a network of offerings to include music, comedy and scripted programs for the hip-hop culture. Simmons said he hopes to repeat the success with Def Comedy, which introduced a generation of African American comics to HBO's television viewers.
"Def has its connotation. It speaks to the hip-hop audience -- which is the mainstream," said Simmons. "It is the forgotten mainstream."
The announcement Tuesday at the Consumer Electronics Show in Las Vegas follows YouTube's decision in October to fund Simmons' channel as part of its expanded investment in original content. Robbins and Simmons will work together in the production, operation and marketing of All Def Digital.
The two men have been friends for years, ever since Robbins directed the 1995 music documentary "The Show," which afforded a behind-the-scenes look at hip hop's biggest artists. They began discussing a possible digital collaboration last May, after Robbins made a presentation at the broadcast television upfront presentations to advertisers.
"I look down at the audience, and the first person looking up at me was Russell Simmons," said Robbins.
Simmons invited Robbins to his house to discuss. The hip-hop impresario was shaping his YouTube channel, and sought Robbins' advice. Robbins' own venture, the online network AwesomenessTV, targets the same teen and adolescent viewers he has catered to in film and TV. The channel has attracted some 61 million online views since its premiere last June.
"I've been thinking about the urban space for a long time," Robbins said he told Simmons. "Someone is going to come along who's going to galvanize this community, someone who really understands it."
Robbins said he urged Simmons to create programs for an audience he knows best -- an audience Simmons refers to as "urban graduates" and people who have grown up in a post-racial society. He said the programming will reflect the increasing diversity of America -- the same hip-hop culture fans he has programmed to with GlobalGrind, a site that covers trends in culture, fashion, music and style.
"It's a core audience that can have a lot of influence," said Simmons.
ADD will initially seek to make its mark in comedy, identifying and nurturing talented young humorists like Spoken Reasons, who are discovered online, just as Simmons did years earlier in scouting the comedy clubs.
"The success Russell had with Def Comedy Jam -- we hope to replicate in a different way for a new generation that didn't grow up on Def Jam," said Robbins.
ALSO:
YouTube gets its space in place
OMG! It's a YouTube channel for millennials
YouTube diversifies with Shaq, Russell Simmons
From the Oscars to the Emmys.
Get the Envelope newsletter for exclusive awards season coverage, behind-the-scenes stories from the Envelope podcast and columnist Glenn Whipp's must-read analysis.
You may occasionally receive promotional content from the Los Angeles Times.