'Grey's Anatomy' confronts rape in a bare-knuckled, #MeToo-themed episode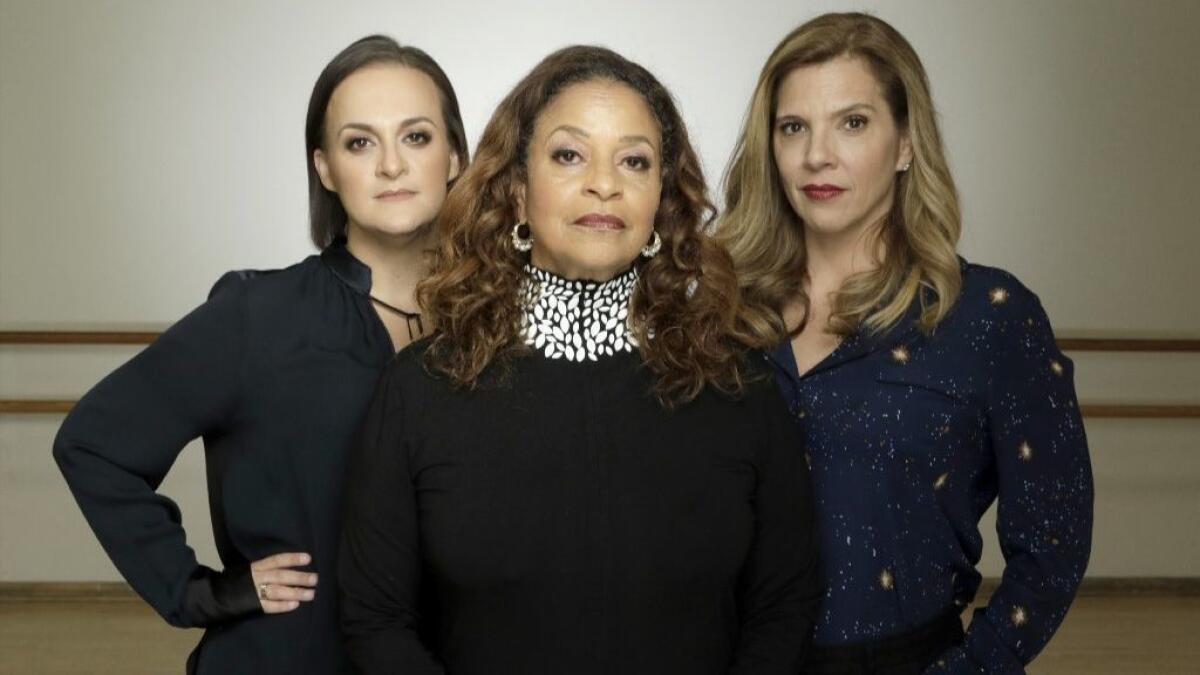 Almost four years ago, "Grey's Anatomy" writer Elisabeth Finch participated in a Writers Guild-sponsored tour of the Rape Treatment Center at the UCLA Medical Center in Santa Monica.
"What stuck with me was how they treated every single person who walked through their doors as an individual; everyone's needs are different," says Finch. "I wanted our [TV] doctors to figure out how to do that for one patient on the fly."
Last month, that seed came to fruition as her script, shepherded by showrunner Krista Vernoff and director Debbie Allen, materialized as the venerable medical drama's episode "Silent All These Years." Young doctor Jo (Camilla Luddington) encounters rape victim Abby (Khalilah Joi) at Grey Sloan Memorial Hospital. Efforts by Jo and her colleagues to help the traumatized survivor are juxtaposed with scenes of the adopted Jo finally meeting her birth mother (Michelle Forbes) and learning she is the product of a rape. It's an unusually bare-knuckled episode that plays out without a musical score. It realistically depicts, for instance, the collection of evidence for a rape kit.
Reactions have been strong, including from fans on Reddit identifying themselves as rape survivors.
"I usually don't feel impacted watching shows that are focusing on the aftermath of the victims because it's always felt so shallow," wrote one. "But this one? I cried. I felt heard. And it actually felt real to me."
Beth Cranston, senior director and legal counsel of the Rape Treatment Center, says it "respectfully addressed a lot of issues rape victims face, from self-blame to issues in the criminal-justice system. … I thought those were all addressed very realistically, from my experience here at the hospital."
Gail Abarbanel, founder and executive director of the Rape Treatment Center, added, "They did a really good job portraying the impact on victims. The passage near the end … 'Too often, trauma is discussed as in our head, but the pain's real, you feel it in our muscles, in our cells, in our hearts, in our heads. And there's no magic fix, there's no pill you can take to make it disappear, but we can ask for help. And we can tell our truth whenever we're ready.' "
FULL COVERAGE: Get the latest on awards season from The Envelope »
Vernoff says the September 2018 Senate testimony of Christine Blasey Ford, who accused then-Supreme Court nominee Brett Kavanaugh of sexually assaulting her in high school, lit a fire under several on the show.
"What I think we all had in common was real pain over the dismissal of Dr. Blasey Ford's testimony. … Our blood was boiling. It hurt so much," the showrunner says.
"We all went, 'We've gotta do something.' That's why the moment was right for this hour of TV to be born."
Finch's script was marked by details from her research, some of which ended up on Abby's body: "There were injuries that stuck in my head from [the visit] three years ago. There are a couple of photographs in my brain from that visit … the bite mark in particular."
Allen chose to approach it as subjectively as possible, using techniques such as moving mundane sounds forward in the mix.
"When you're shooting from someone's perspective, it's important, the sounds," she says. When "we meet Abby, she's in a state that's not quite coherent. It's how she's hearing things. … It was scripted that she was distracted by everything she saw, but changing frame rates, doing things like that, just helped me tell the story."
Allen and Vernoff agree that the music they tried unacceptably softened the experience.
Vernoff says, "It cannot be pianos as we talk about rape. Rape has razor-blade edges. And it has been softened for audiences for so long. We went at it with all the pain and all the complexity and all the edges."
And, she says, "We don't want to dictate with the music what you're supposed to feel."
In perhaps the signature scene, Abby is taken to have a procedure done, and women from all over the hospital line the hallway in silent support.
Finch says, "I thought, 'I want to see women stand up for one another the way we do privately, behind closed doors.' I wanted people to say 'me too' without having to say anything; you could see their stories on their faces."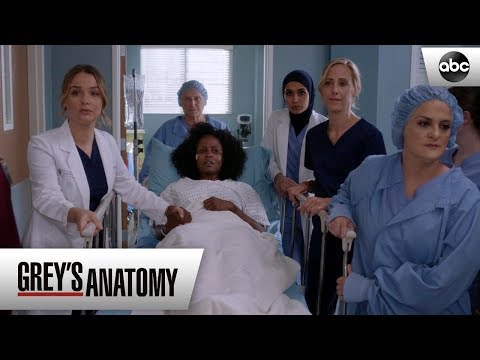 Vernoff and Allen say women from all the production's departments showed up to be in that scene. After initially wrestling over what could be shown in the episode — it depicts the workings of a rape kit more specifically than perhaps has ever before on television — a woman from Standards and Practices asked to appear in the scene.
Even a reluctant Finch was persuaded to be in it (that's her in the blue scrubs, leading the gurney).
Vernoff says, "So many members of our crew, upper-level executives, writers' assistants, the PAs – there are almost no actors in that scene."
Allen says, "They wanted to be part of this statement."
From the Oscars to the Emmys.
Get the Envelope newsletter for exclusive awards season coverage, behind-the-scenes stories from the Envelope podcast and columnist Glenn Whipp's must-read analysis.
You may occasionally receive promotional content from the Los Angeles Times.