10 Images
Katherine Heigl: Life in pictures
Katherine's youth: tragedy strikes
When Katherine was a child, her brother Jason was thrown from the back of a pickup truck. When doctors determined that he was brain-dead, Katherine's family decided to donate Jason's organs and tissues for transplant.
(Myung J. Chun / Los Angeles Times)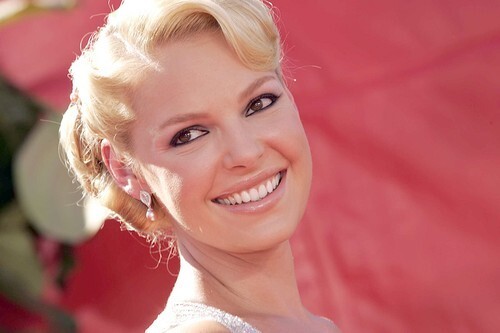 Path to stardom
Katherine's aunt started it all in the 1980s, when she took a few pictures of her 9-year-old niece and sent them to modeling agencies. In no time, young Katherine had signed with Wilhelmina. The sunny blond modeled in Sears catalogs, and then graduated to a Cheerios commercial.
(Beatrice de Gea / Los Angeles Times)
Leading lady
Katherine's first lead role in a film came in 1994, in "My Father the Hero" with Gerard Depardieu (pictured, left, with Dalton James, right).
(Richard Foreman / Touchstone Pictures)
Momager
After high school, Katherine's mom became her manager; the pair moved into a house in Malibu Canyon together.
(WireImage)
Katherine on the small screen
After a few more films, including "Bride of Chucky" in 1998, Katherine turned to TV, scoring a role on "Roswell" in 1999.
(AP / WB)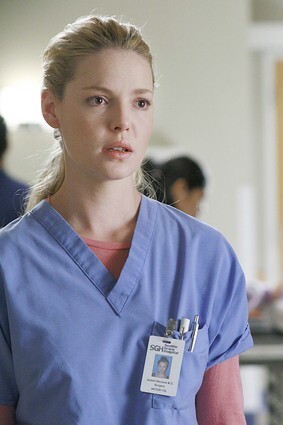 The part that changed it all
Three TV movies later, in 2005, Katherine landed the part that really put her on the map: Dr. Isobel "Izzie" Stevens on "Grey's Anatomy."
(ABC)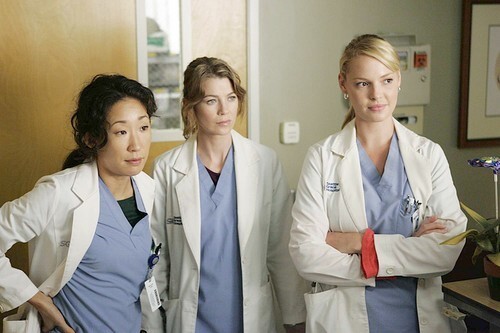 Mo' money, mo' problems
"Grey's" is a pretty dramatic show, but there's even more drama backstage than there is on screen. Supposedly, in 2007, Katherine made a big stink about making less money than some of her co-stars.
(ABC)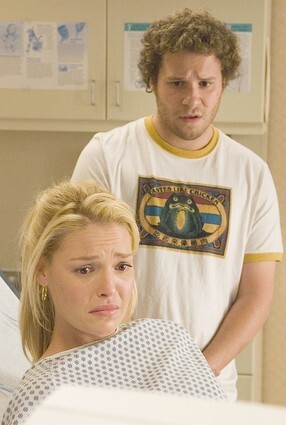 Katherine gets 'Knocked Up'
In 2007, after loads of drama on "Grey's," Katherine finally got to have some fun in the Judd Apatow film "Knocked Up" (pictured, with Seth Rogen).The movie proved funnier and smarter than anybody expected, and remained a hit at the box office all summer.
(Suzanne Hanover / Universal Studios)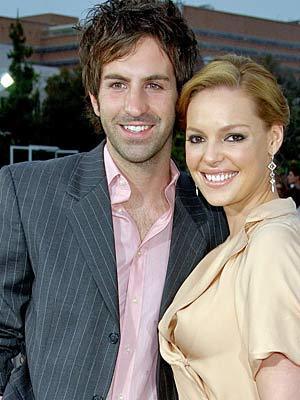 Katherine ties the knot
After breaking up with actor Jason Behr, Katherine started dating singer Josh Kelley. Josh wrote a song for Katherine called "Katie's Song," and it must have made Katherine swoon -- in 2006, Katherine and Josh got engaged.
(WireImage)
The Katherine Heigl Collection
Katherine is launching a clothing line unlike any celebrity clothing line that came before it. Instead of jeans and tees, Katherine has a line of medical scrubs and other healthcare uniforms!
(Spencer Weiner / Los Angeles Times)