12 Images
Nicole Kidman: Career in Pictures
Elegance personified
Nicole Kidman seems to come from another time. Her dainty, aristocratic features, pale skin and infinite poise put her in a class all her own. The Australian beauty got notice as a teenager, when she began acting in music videos, movies and TV shows.
(Peter Kramer / Associated Press)
"Dead Calm" put Kidman on the map. The thriller was well reviewed and got Hollywood's attention. Soon after, Kidman starred with Tom Cruise in "Days of Thunder."
(Joe Tabacca / For The Times)
Kidman met Tom Cruise while he was married to Mimi Rogers. After Cruise and Rogers divorced, Kidman and Cruise married and adopted two children. Their marriage lasted a decade.
The nearly 5-foot-11 Kidman ditched her high heels while married to the 5-foot-7 Tom Cruise. Now that they're history, she's back in her stilettos.
(Shizuo Kambayashi / Associated Press)
Nicole Kidman got her first
Golden Globe
win for playing
femme fatale
Suzanne Stone, a local TV news personality with grandiose dreams who bewitches a group of kids to do her dirty work. She also has Globes for "Moulin Rouge!" and "The Hours."
(Kerry Hayes / Columbia TriStar)
Nicole Kidman hurt her knee while shooting "Moulin Rouge!" (pictured). Although she was set to star in "Panic Room," the injury forced her to give up the role, which went to Jodie Foster. Not to be left out, Kidman did the voice of Foster's husband's mistress in a phone conversation in the film.
(20th Century Fox)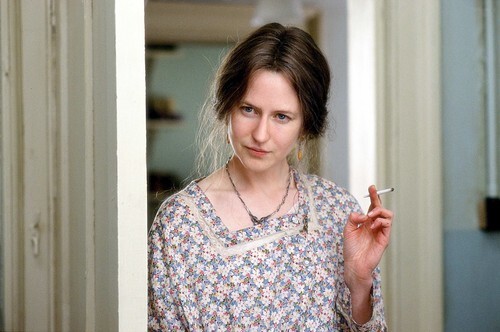 Kidman masked her delicate features with prosthetics to play Virginia Woolf in "The Hours." The role brought her an Academy Award, a Golden Globe and a British Academy of Film and Television Arts award.
(Clive Coote / Paramount Pictures)
Turns out an all-star cast isn't enough to make a movie soar. Kidman teamed up with Glenn Close and Bette Midler in "The Stepford Wives," but critics panned the film. Likewise, when she starred with Will Ferrell in "Bewitched" (pictured), box office was less than magical.
(John Bramley / Columbia Pictures)
Jonathan Glazer's 2004 film, in which Kidman plays a young widow who is convinced her husband has been reincarnated as a young boy, caused some controversy because of a scene in which she and the boy appear to be bathing together (they shot the scenes separately, and Cameron Bright, who played the boy, did not go commando) and because of a kissing scene.
(James Bridges / Fine Line Features)
"Moulin Rouge!" showed audiences that Kidman had a set of pipes. Her successful collaboration with
Ewan McGregor
in the film paved the way for a collaboration with
Robbie Williams
on the song "Somethin' Stupid." She also appeared in Rob Marshall's 2009 film adaptation of the musical
"Nine"
(pictured).
(David James / The Weinstein Co.)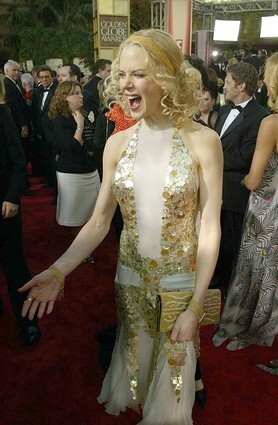 Kidman has been the face of Chanel No. 5. and did several campaigns for the luxury perfume. She raked in a reported $3.71 million for a three-minute commercial for the perfume, which earned her the most money per minute ever paid to an actor at the time. In this photo, she arrives for the 2004 Golden Globe Awards in Beverly Hills.
(Anne Cusack / Los Angeles Times)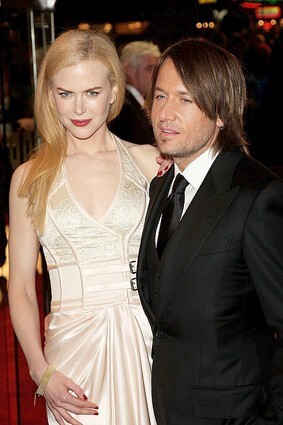 After dating Lenny Kravitz and being linked to various other men by the rumor mill, Kidman married country singer Keith Urban. They now split their time between Sydney and Nashville and have a daughter, Sunday Rose Kidman Urban.
(Dave Hogan / Getty Images)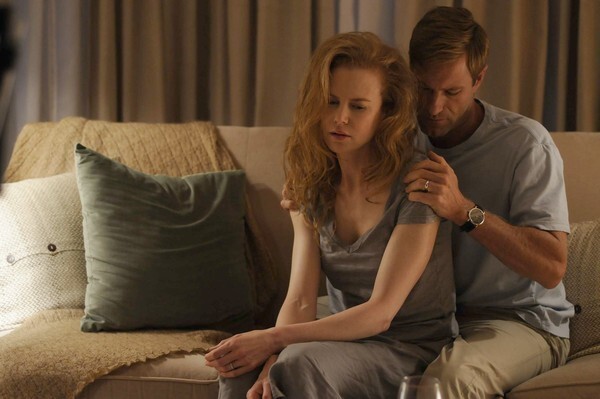 "The Hours" wasn't Kidman's only take on the dramatic. She also appeared in the Civil War
drama
"Cold Mountain," as a damaged younger woman having a liaison with
Anthony Hopkins
in "The Human Stain" and, with Aaron Eckhart as a mother coping with the loss of a child in the 2010 film adaptation of the play "Rabbit Hole."
(JoJo Whilden)