10 Images
Oprah Winfrey: Life in pictures
Oprah Winfrey
Riches
Oprah Winfrey is the first black female billionaire in history; she's worth an estimated $1.5 billion. She has homes in Montecito, Miami's Fisher Island, New Jersey, Chicago, Colorado and Maui. But life hasn't always been Champagne and caviar for the celebrity.
(Evan Agostini / Getty Images for CFDA)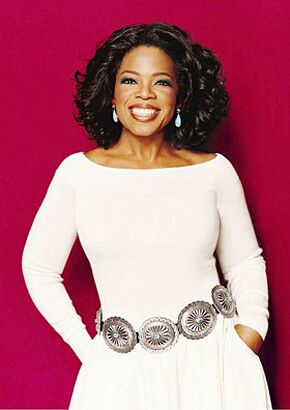 A rocky start
Winfrey grew up in poverty. Her parents were unwed teenagers. She endured molestation from two family members and a family friend. At 14, she had a baby, who died soon after birth.
In high school, after a period of rebellion, she turned her life around. She won the Miss Black Tennessee beauty pageant and a full college scholarship.
(Photofest)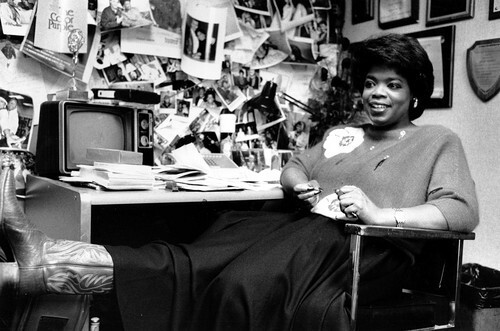 'The Oprah Winfrey Show'
After working in local media, Winfrey launched "The Oprah Winfrey Show." She covered whatever mattered most to her, from home decor to weight loss to AIDS. Her distinctive, therapy-session-style hosting won over audiences from the start. She actually seemed to care about the people she interviewed, and that made her audiences care too. She was even known to shed a tear over particularly emotional stories.
(Charlie Knoblock / AP)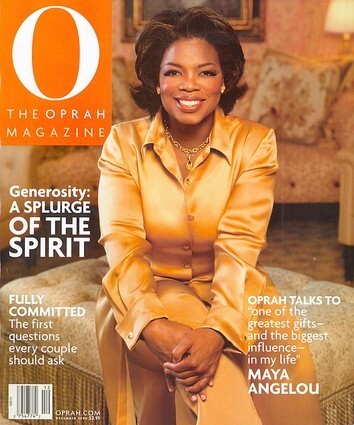 Oprah's empire
RADIO: Oprah & Friends (XM Satellite Radio)
TV: Oxygen Network (co-founder)
MAGAZINES: O, the Oprah Magazine; O at Home
WEB: Oprah.com
PHILANTHROPY: Oprah's Angel Network
PRODUCTION: Harpo Productions (president)
(Oprah Magazine)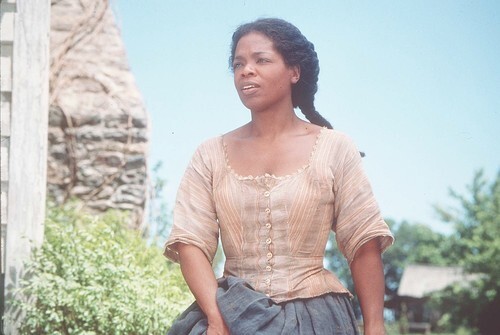 Acting
Winfrey was nominated for an Academy Award for supporting actress for her performance in "The Color Purple." She also starred here in "Beloved."
(Ken Regan / Touchstone Pictures)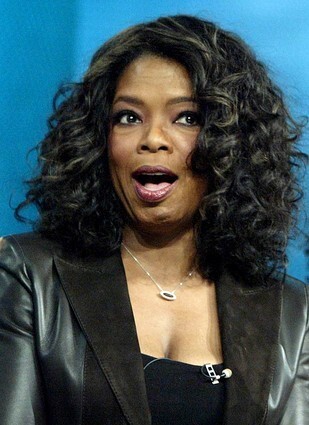 Romance
Stedman Graham is Winfrey's steady man. The two have been going strong for more than 20 years. They have five dogs but no children. Some speculate that Winfrey is gay and that she is involved with BFF Gayle King. Winfrey scoffs at the rumors and once said, "People think I'd be so ashamed of being gay that I wouldn't admit it? Oh, please." (O Magazine)
(Ric Francis / AP)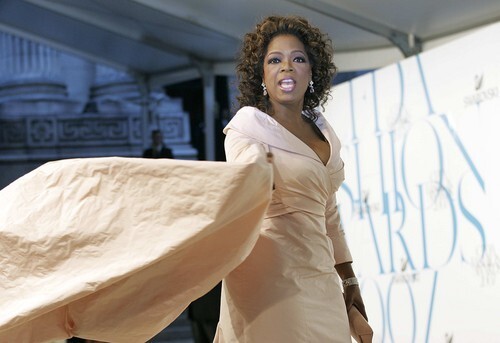 Don't mess with Oprah
Winfrey once arrived at a Hermes store after it had closed for the day and was not allowed in. She believed that if she had been a white celebrity, the store would have opened the doors. In response to her accucations, Hermes USA CEO Robert Chavez did the smartest thing: He appeared on the "Oprah" show and begged for forgiveness.
(Stuart Ramson / AP)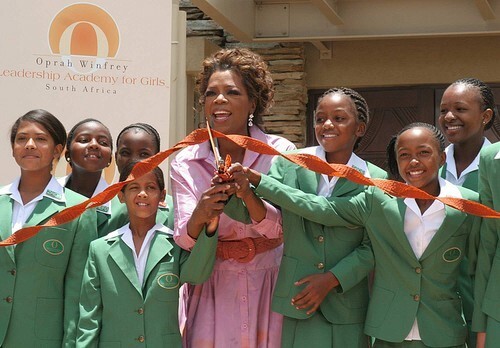 Oprah Winfrey Leadership Academy for Girls
After enduring a difficult childhood, Winfrey decided to spend $40 million to build a school in South Africa. Her inclusion of an on-site yoga studio and beauty salon was criticized by some as frivolity, but Winfrey said such amenities would calm and inspire the impoverished young women.
Despite her idyllic vision, however, the school became the subject of scandal when an employee was accused of sexually and physically abusing the students. When Winfrey learned about the incident, she rushed to South Africa to apologize. "I've disappointed you," she announced. "I''m so sorry. I'm so sorry"."
(Denis Farrell / AP)
Power
-- While discussing mad cow disease, Winfrey once said, "It has just stopped me cold from eating another burger!" Beef producers alleged that her remark cost them $12 million in sales. They sued but lost the case.
-- The celebrity has been instrumental in changing the middle-American mindset about homosexuality. Nate Berkus, a gay designer whose partner died in the 2004 Asian tsunami, was a guest on the show. He elicited sympathy from Winfrey's audience and helped open people's eyes.
-- Her book club has the power to make an unknown novelist a celebrity. Her mere endorsement of a novel sells millions. She's open to everything from classics to unknowns. Just make sure that if you call your book a memoir, it really is a memoir or prepare to incur her wrath.
(George Burns / AP)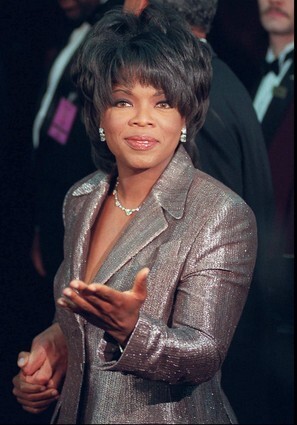 Trivia
Oprah Winfrey wasn''t always "Oprah" Winfrey. When she was born, her name was "Orpah."
(Chris Kasson / AP)