9 Images
Celebrity overachievers
Danica McKellar:
Actress
and
mathematician. We know her best as Winnie Cooper, the dark-haired love of Fred Savage's life on TV's "The Wonder Years." People who study physics probably know her as Winnie Cooper, but they might also know her as coauthor of a scientific paper that proves a theorem that has come to be known as the Chayes-McKellar-Winn Theorem.
(Bryan Chan / Los Angeles Times)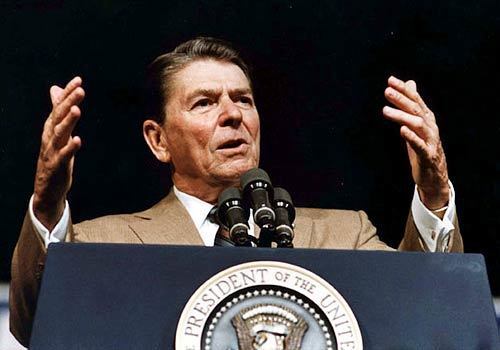 Ronald Reagan:
Actor
and
president. America's 40th president should give aging actors hope. Just because you can't play the hunk anymore doesn't mean life is over! Run for governor! Then run for president! Then come up with some questionable economic theories and deny any involvement in shady dealings with foreign countries.
(American Vantage Media)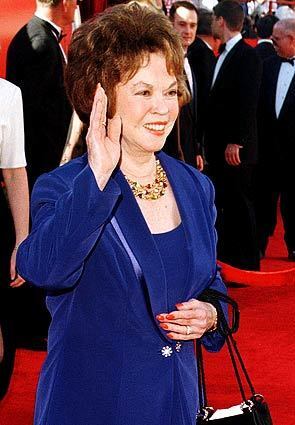 Shirley Temple Black:
Child star
and
ambassador. For the first part of her life she was a singing, tapping curly-haired cutie — world famous and beloved by all. Then she married Charles Alden Black, tacked the "Black" onto her last name and got interested in politics. In 1969 she was appointed a delegate to the United Nations by President Nixon, and she later served as the U.S. ambassador to Ghana and then Czechoslovakia.
(Vince Bucci AFP/Getty Images)
Paul Newman:
Actor
and
salad dressing tycoon. To the youngest members of our society, Paul Newman is best known as the salad dressing guy. He started the Newman's Own brand of food in the 1980s. At first it was just salad dressings, but has expanded to include pasta sauce, lemonade, popcorn, salsa and dog food. Newman donates all the proceeds from the business to charity and coauthored a book, "Shameless Exploitation in Pursuit of the Common Good," about his adventures in retail.
(Scott Gries / Getty Images)
Joel Silver:
Producer
and
first Ultimate Frisbee player. Sure, Joel Silver has an impressive string of producing credits to his name — "Die Hard," "48 Hrs.," "Weird Science" and "The Matrix." But his major accomplishment? Inventing the sport of Ultimate Frisbee while in high school. Game over.
(Ken Hively / Los Angeles Times)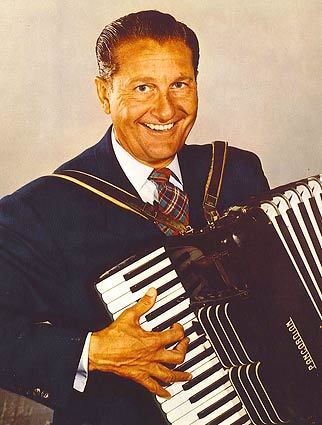 Lawrence Welk:
Band leader
and
ashtray inventor. Bandleader, musician and television personality Lawrence Welk patented an ashtray designed to look like a piano (maybe an accordion?) in 1953. For perfect harmony, the ash drops into a champagne-glass receptacle?
()
Steven Seagal:
Actor
and
SWAT team member. In the devastating aftermath of Hurricane Katrina, many celebrities gave time and money to help the victims of New Orleans. But action star, aikido instructor, environmentalist and self-professed Buddhist lama reincarnate Seagal went the Sean Penns of the world one better: He got himself appointed to Jefferson Parish's SWAT team. His longtime friendship with Jefferson Parish Sheriff Harry Lee probably greased the bureaucratic wheels a bit, but any viewer of Seagal's
oeuvre
knows he's probably the only man in the country who could defeat a hurricane in hand-to-hand combat.
(Associated Press)
Ed Begley Jr.
Actor
and
founder of a cleaning products line. Ed Begley Jr. is a regular in the Christopher Guest mockumentaries as well as a beloved guest star on the late, lamented "Arrested Development." He's also a lifelong environmental activist who bought his first electric car in 1970. It was this commitment to green living that inspired Begley to found Begley's Best, a company that makes biodegradable cleaning products.
(Aaron Rapoport)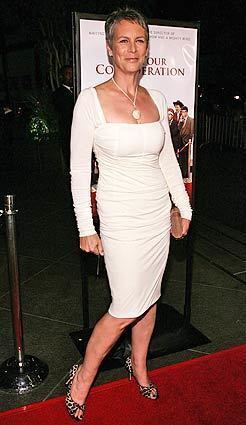 Jamie Lee Curtis:
Actor
and
diaper innovator. In 1986 Jamie Lee Curtis and her husband, Christopher Guest, adopted a child, and one year later she patented a diaper that has a little sealable pocket for wet wipes built into the outside. The patent calls it an "infant garment." Someone else called it the Swipe Dipe.
(Vince Bucci / Getty Images)