11 Images
Life coaching for Lindsay
By Deborah Netburn and Joseph A. Kapsch, Times staff writers
Stay home.
You love the clubs, but do the clubs love you? They lure you with their VIP areas, and wild party in the limelight, but it's not helping. You're overexposed. You're under-nourished. You don't get enough sleep. Give it a rest.
(Lester Cohen / WireImage.com)
Go back to school.
Some extra schooling will definitely help the next time you send a sympathy text after the death of somebody famous. We understand that writing may not be your thing, and that people write more "casually" when they use a blackberry, but that mistake riddled message you wrote about Robert Altman was not a good look.
(WireImage.com)
Muzzle mom.
Was there any reason your mom needed to work the "Georgia Rule" red carpet for "ET?" None at all. Should she take Rosie O'Donnell's spot on "The View?" Heck no! Please don't allow Mama Lohan to go on record likening herself to Lady O. The white Oprah? Not with that orange spray tan.
(Jeff Christensen / AP)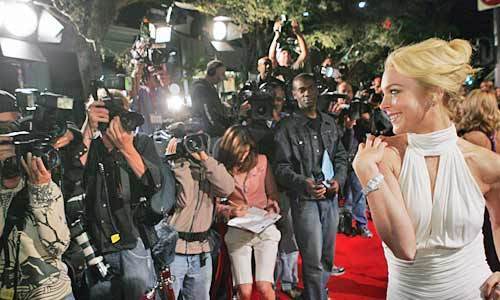 Get a paparazzi game plan.
You love the cameras, you hate them. They're destroying your life, yet you need them. Stop sending mixed messages Lindz! You need a Paparazzi Plan. Red carpet snaps are a necessity for your career. Drunken 3 AM mid-clubbing photos are not. Work the carpet, sneak into the clubs. And surely you can't be that attached to the crab cakes at The Ivy.
(John Shearer / WireImage.com)
Get a chauffer.
It's been a while since that summer of paparazzi-induced car accidents, but why take chances? There is no reason for you to drive yourself, ever. And steering your own way to Robertson Blvd. is tantamount to suicide.
(WireImage.com)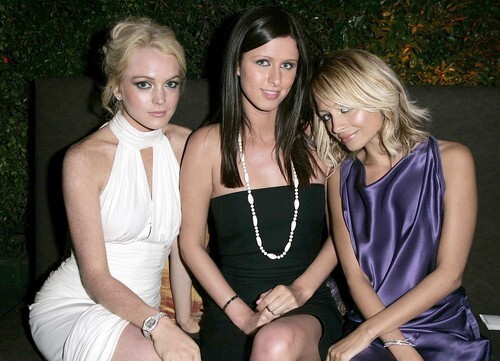 Reevaluate the friend situation.
It's time to ask yourself who took those incriminating cell phone photos of you in the bathroom at Teddy's. Someone from the inner circle? You need a healthy crew of real friends. Not backstabbing enablers. With pals like these who needs enemies or "frenemies" -- whatever you and Paris are calling yourselves these days.
(Donato Sardella / WireImage.com)
Find a good man.
The romance thing hasn't gone too well so far, but you're young, there's plenty of time. You learned from Wilmer that "charming" doesn't always equal "nice guy" when he blabbed about you on Howard Stern last year. What you need is a man who doesn't work in the business and doesn't crave the spotlight. A hot firefighter perhaps....
(WireImage.com)
Practice hair continuity.
Keep the hair color stable. Hollywood's crop of A-list actresses don't change their hair color every other week, unless of course it's for an Oscar contender role. Reese Witherspoon, Julia Roberts, Nicole Kidman. We liked you best as a redhead. The blonde made you look washed out. The black was too harsh. Stick with the signature.
(AP / WireImage.com / Getty Images)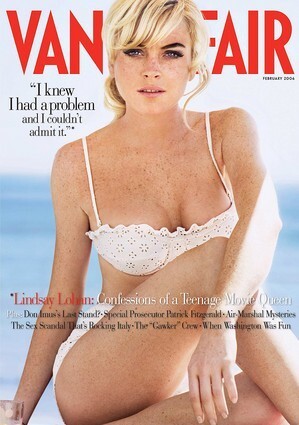 Magazine covers are for movie promotion only.
Just keep that in mind. You want your public wanting more, not less.
(AP / Vanity Fair)
Welcome yoga into your life.
Jennifer Aniston credits yoga with helping her during some of the most difficult times in her life. (You might have heard she got divorced from Brad Pitt). If it worked for her, we're sure it would work for you. Get on your mat, listen to your breath, let your shoulders drop … you're feeling better already.
(WireImage.com)
Leave us for a while.
Follow Molly Ringwald's lead and move to Paris. Sure, she never fully came back, but we know you will. We don't want to hear from you until you're 25. All the better that we'll miss you! (And if not, we'll enjoy your cameo in "Not Another Teen Movie: 5.")
(WireImage.com)