18 Images
Lindsay Lohan career retrospective
Starring as Hallie Parker/Annie James in 1998's remake of "Parent Trap."
(Disney)
Starring as Anna Coleman in 2003's "Freaky Friday," with Jamie Lee Curtis, left.
(Disney)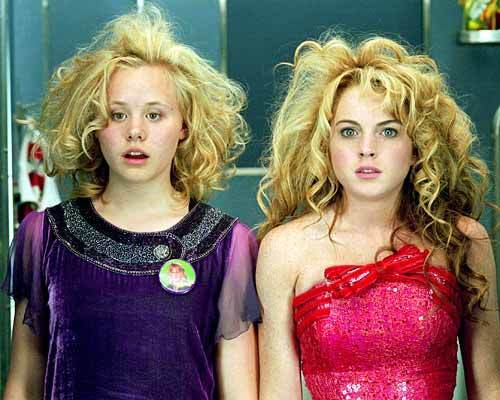 Starring as Mary Elizabeth Cep/Lola in 2004's "Confessions of a Teenage Drama Queen," with Alison Pill, left.
(Disney Enterprises)
Starring as Cady Heron in 2004's "Mean Girls."
(Paramount Pictures)
Starring as Maggie Peyton in 2005's "Herbie Fully Loaded"
(Disney)
Starring as Lola Johnson in 2006's "A Prairie Home Companion"
(Picturehouse Release)
Starring as Ashley Albright in 2006's "Just My Luck," with Chris Pine.
(Barry Wetcher)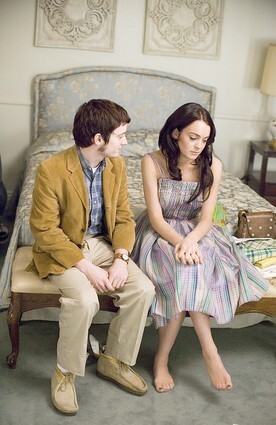 Starring as Diane in 2006's "Bobby," with Elijah Wood.
(The Weinstein Co.)
Starring as Rachel in "Georgia Rule"
(Universal)
Starring as Aubrey Fleming in 2007's "I Know Who Killed Me"
(TriStar Pictures)
Lindsay Lohan guest stars as Kimmie Keegan in the ABC-TV show "Ugly Betty" in 2008, with America Ferrera, left.
(David Giesbrecht / ABC)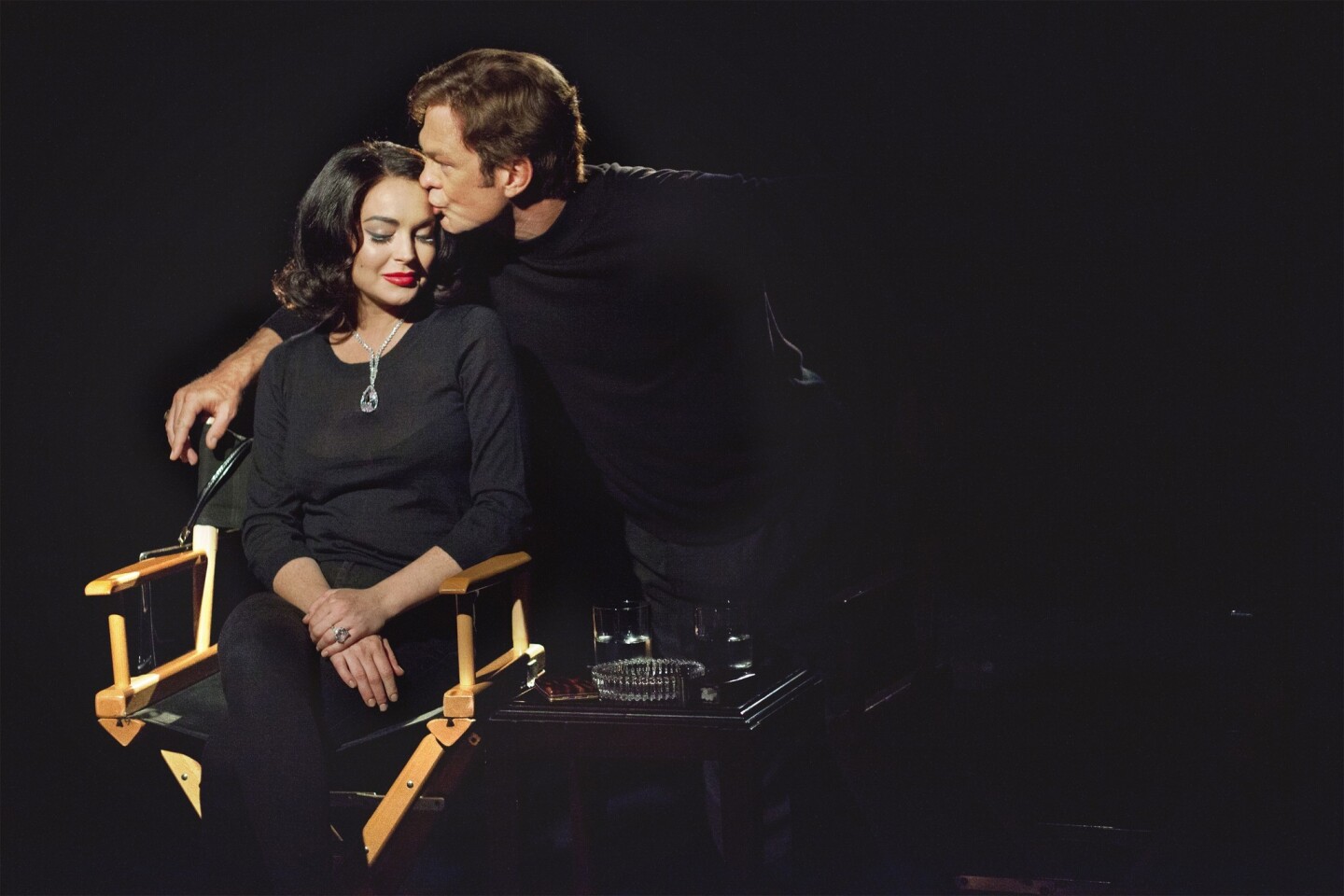 Lindsay Lohan plays legendary actress Elizabeth Taylor and Grant Bowler plays Richard Burton in the 2012 Lifetime film "Liz & Dick."
(Jack Zeman / Lifetime)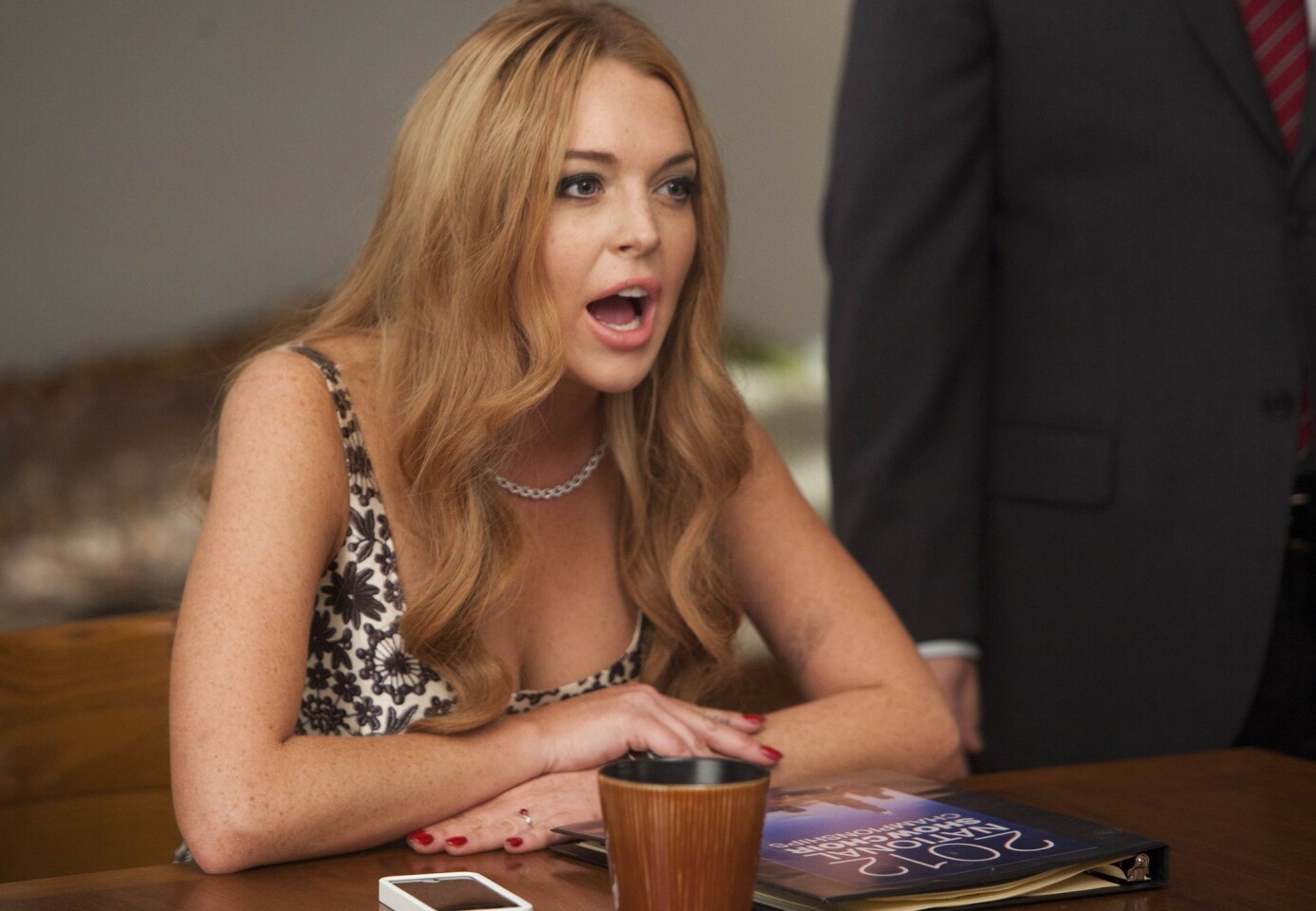 In 2012, Lindsay Lohan plays herself, a judge at the nationals of the singing competition, in Season 3 of Fox's musical dramedy "Glee."
(Adam Rose / Fox)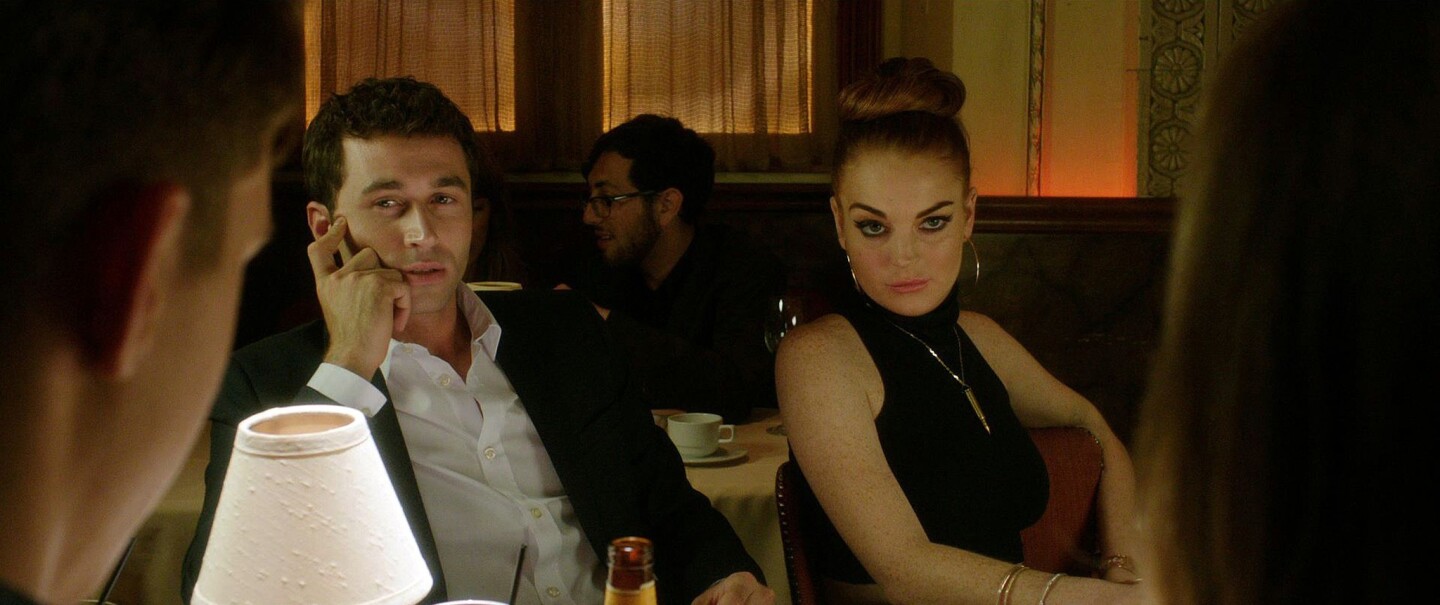 Adult film star James Deen as Christian and Lindsay Lohan as his girlfriend Tara in 2013's racy film "The Canyons."
(IFC Films)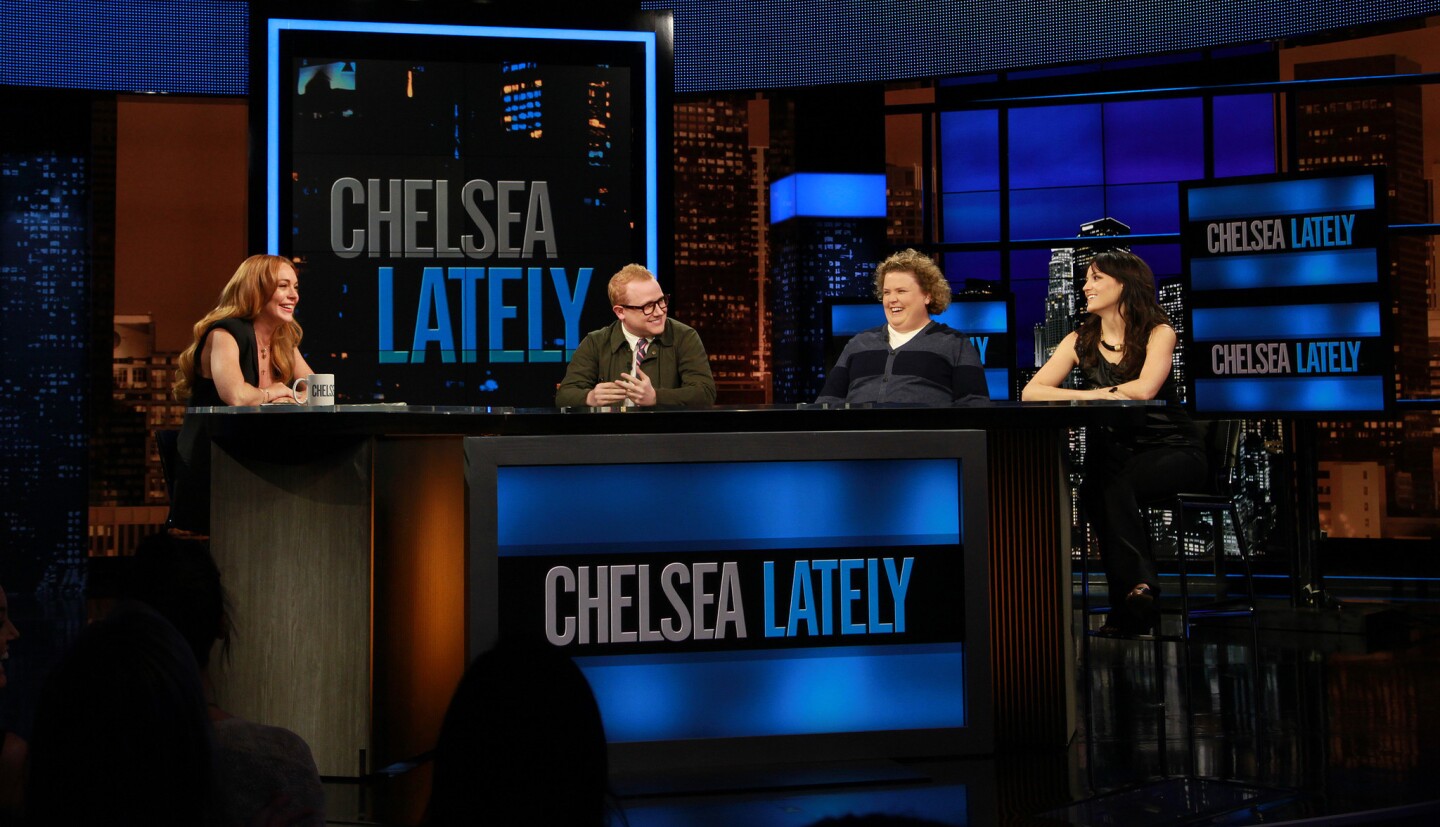 Lindsay Lohan guest hosts E!'s "Chelsea Lately" in August 2013 following her stint in court-ordered rehab.
"I'm back, I'm happy and healthy, and, I'm sorry paparazzi, but if you want to take a picture of somebody who's really ... up, then you'll just have to wait till Chelsea's back!" she exclaimed.
(E! )
Lindsay Lohan openly discusses her substance abuse struggles with Oprah Winfrey during an appearance on OWN's "Oprah's Next Chapter" in August 2013. Lohan is also a subject of the docu-series "Lindsay," which premieres on OWN in March.
(George Burns / OWN)
Following guest appearances on "Anger Management" and "Eastbound and Down," Lindsay Lohan and producer Randall Emmett announce the production of "Inconceivable" at the 2014 Sundance Film Festival. Lohan will star in and co-produce the film, which is set to being shooting in April.
(Chris Pizzello / Invision/AP)
Lindsay Lohan discusses her docu-series "Lindsay" on OWN and plays (and beats) "Tonight Show" host Jimmy Fallon in a game of water war.
(Theo Wargo / NBC / Getty Images)