'American Pie' singer Don McLean is arrested on suspicion of domestic violence
Don McLean, the singer-songwriter best known for the classic "American Pie," has been arrested on a domestic violence charge.
The 70-year-old was arrested early Monday on suspicion of misdemeanor assault and released from Knox County Jail after a couple of hours on $10,000 bail, law enforcement told the Associated Press.
Police responded to a 911 call made around 2 a.m. from the Camden, Maine, home he shares with wife Patrisha McLean, the Portland Press Herald reported. The singer was arrested without incident, Camden Police Chief Randy Gagne told the outlet.
The charge is the lowest level of assault crime, police told WCSH-TV Channel 6.
Patrisha McLean, Don McLean's wife since 1987, is a photographer. The couple, who have two adult children, have lived in Camden for more than 20 years.
The singer has a Feb. 22 appearance scheduled at Knox County Superior Court in Rockland, Maine, according to the Wiscasset Newspaper. Courts were closed Monday for the Martin Luther King Jr. holiday.
The court date works with his tour schedule: McLean has performances on tap at the end of January in Chicago and a couple of Texas venues. He'll hit Southern California -- La Mirada specifically -- on March 5, then it's off to Australia for 11 dates before he returns for U.S. shows in Virginia, New Jersey and Massachusetts.
McLean sold the original, handwritten manuscript of his 8½-minute epic "American Pie" last April for $1.2 million.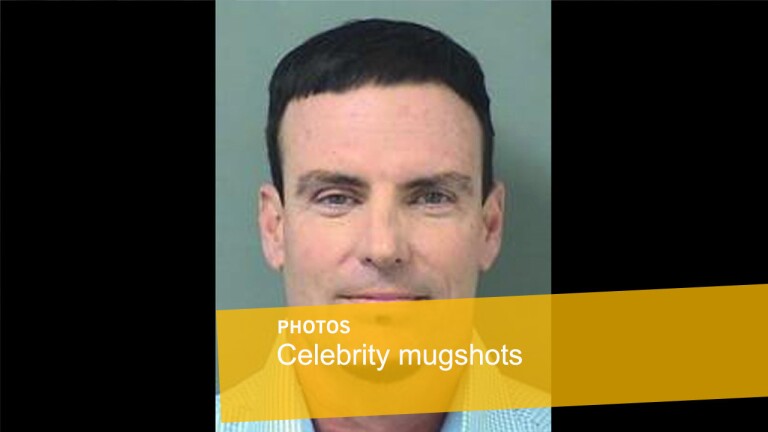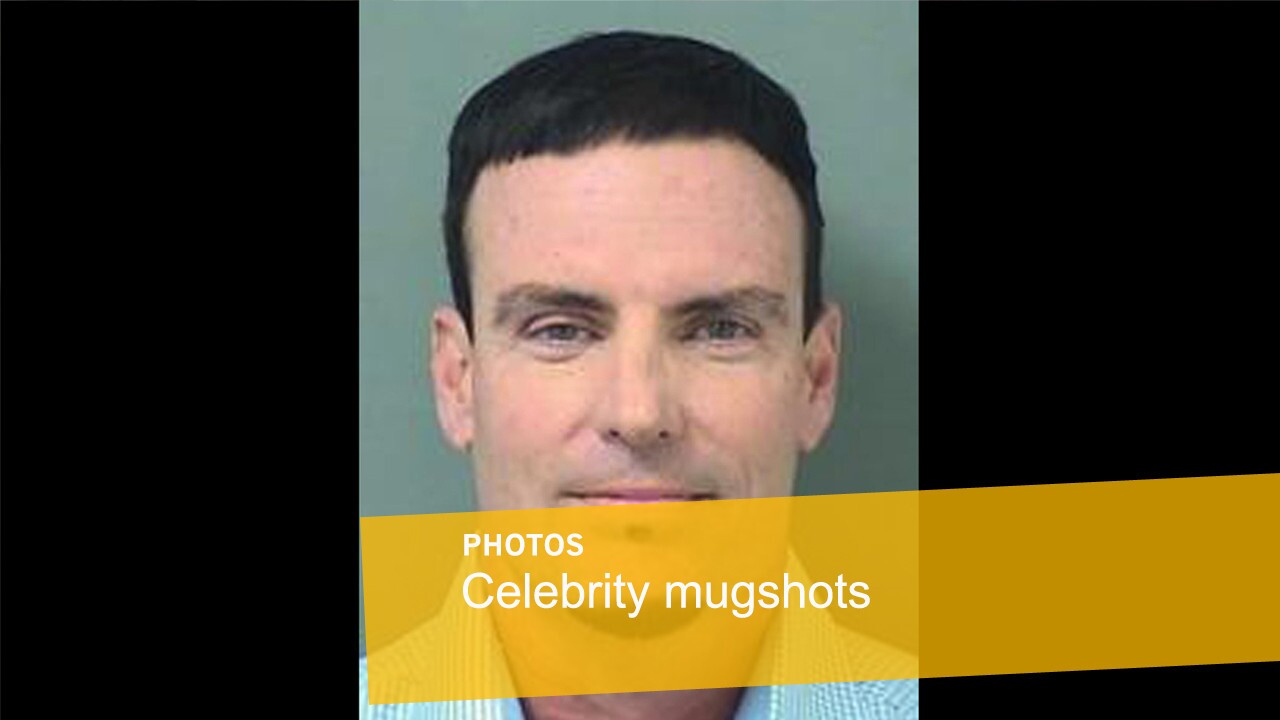 Vanilla Ice, real name Robert Van Winkle, was arrested in February 2014 in Florida on suspicion of felony burglary and grand theft. The rapper-turned-DIY Network personality, who allegedly took items from an abandoned home near one he was renovating for his TV show, cut a plea deal for community service, restitution and a clean record if he behaves for nine months.
(Palm Beach County Sheriff's Office / Associated Press)
Bill Cosby was charged on Dec. 30, 2015, with sexually assaulting a woman who told authorities the actor drugged and abused her at his Pennsylvania home 12 years ago. The comedian and actor was charged in Montgomery County, Pa., with aggravated indecent assault. More than 40 women have come forward to publicly accuse Cosby, 78, of assaulting them over the last 40 years.
(Montgomery County District Attorney's Office)
Actor Shia LaBeouf was arrested and charged with public intoxication after an incident in Austin, Texas. The Austin Police Department said in a news release that LaBeouf was arrested at 7:33 p.m. Friday, Oct. 9, 2015. Jail records show he was booked into the Travis County Jail and released on his own recognizance.
(Austin Police Department)
Emile Hirsch was arrested Jan. 25, 2015, in Park City, Utah, on suspicion of assault but didn't pose for booking photos until a March 16 court appearance. He allegedly put Paramount Digital Entertainment/Insurge Pictures VP Daniele Bernfeld in a chokehold at Sundance.
(Handout / Getty Images)
Dustin Diamond, who played Screech on "Saved by the Bell," was arrested Dec. 26, 2014, in Wisconsin after a bar fight late Christmas night. A police report said he admitted accidentally stabbing a man who was harassing his fiancee.
(Ozaukee County Sheriff / Associated Press)
Pop star Justin Bieber was arrested early morning on Jan. 23, 2013, on charges of driving under the influence, driving with an expired license and resisting arrest following an alleged drag racing incident in Miami Beach, Fla.
(Miami-Dade Corrections & Rehabilitation Department)
Former Los Angeles news anchor Bree Walker was arrested by Anaheim police Feb. 19, 2014, after authorities said she appeared drunk and refused to take a Breathalyzer test.
(Handout / Getty Images)
David Cassidy was arrested on suspicion of felony driving while intoxicated on Aug. 21, 2013, in Schodack, N.Y. The actor was released on $2,500 bail.
(Handout / Getty Images)
Dina Lohan was arrested Sept. 12, 2013, in New York on suspicion of driving while intoxicated after cops pulled her over for driving 77 mph in a 55 zone. She blew a 0.20 on a breath test, cops said, more than twice New York's legal limit of 0.08.
(Handout / Getty Images)
Rapper DMX, whose real name is Earl Simmons, is arrested in Greer, S.C., on an outstanding warrant for driving with a suspended license and possession of marijuana.
(Greer Police Department)
This notorious mug shot of "That '70s Show" actress Lisa Robin Kelly is from March 2012, when she was arrested on suspicion of spousal abuse in North Carolina. Kelly was arrested again in Burbank in June 2013 on suspicion of DUI.
(Handout / Getty Images)
This Clark County Detention Center booking photo shows environmental activist Erin Brockovich, 52, arrested June 7, 2013, on suspicion of boating while intoxicated at Lake Mead near Las Vegas. Brockovich was released from the Clark County Detention Center after posting $1,000 bail.
(HOPD / AP)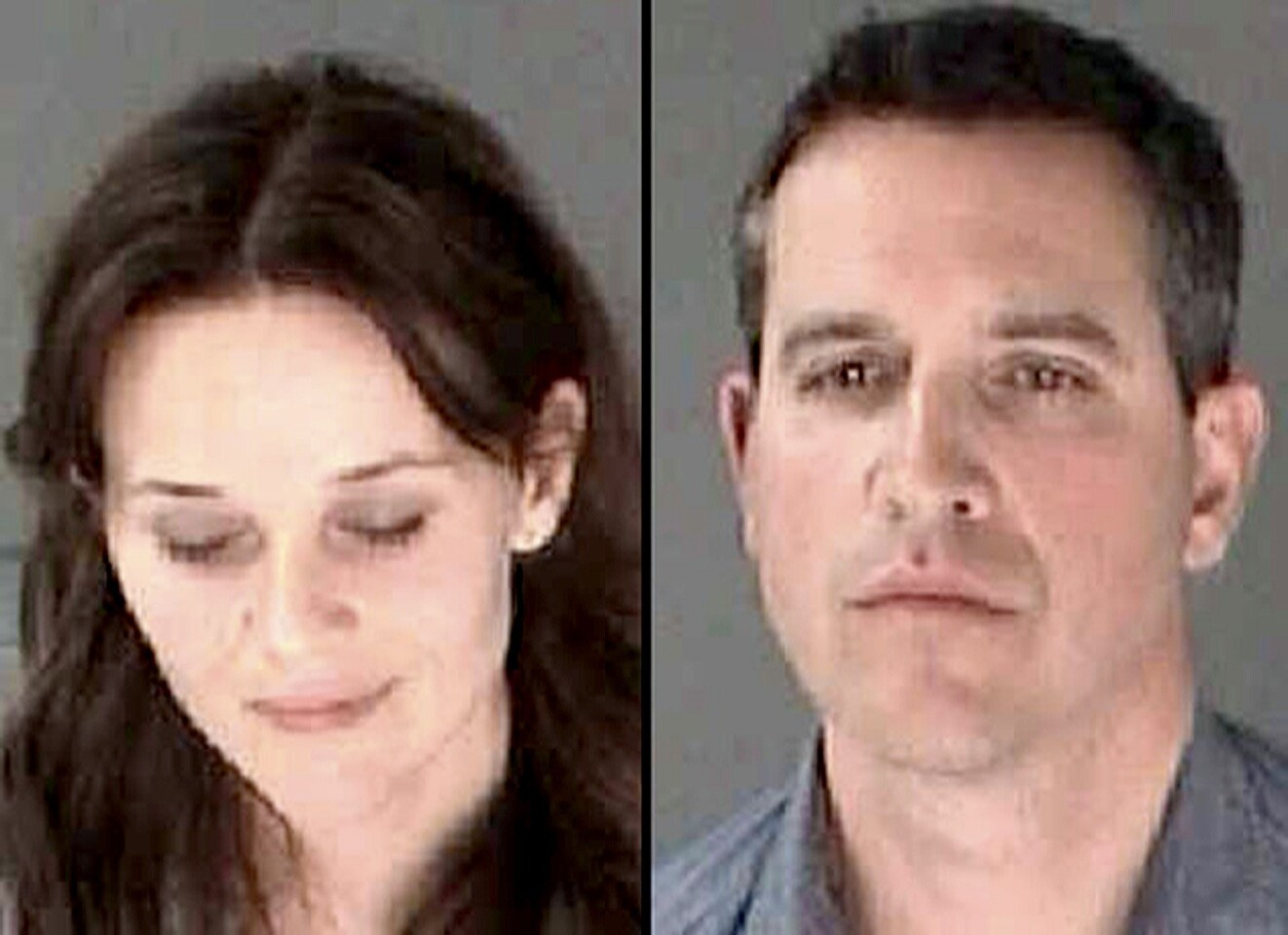 Oscar-winning actress Reese Witherspoon became agitated after her husband, CAA agent Jim Toth, was arrested on suspicion of driving under the influence in Atlanta on April 19, 2013, officials said. Witherspoon was subsequently arrested for disorderly conduct.
(Georgia Department of Corrections / AFP)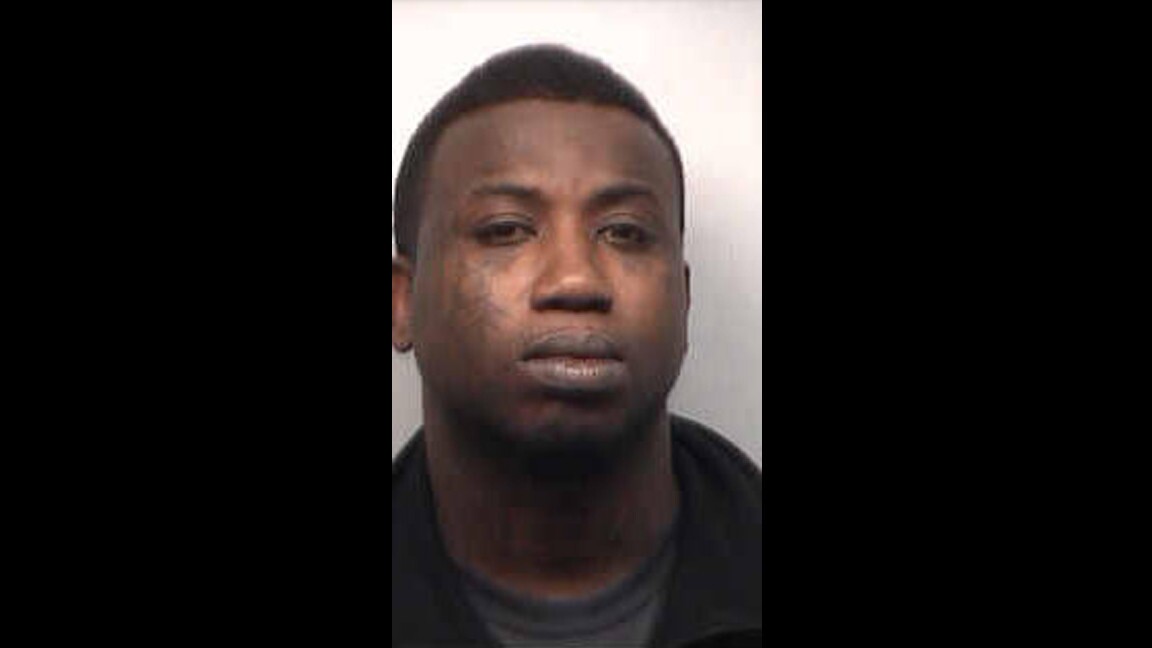 Atlanta rapper and actor Gucci Mane was booked into the Fulton County Jail on March 27, 2013, after he turned himself in on suspicion of aggravated assault with a weapon, according to the Atlanta Journal Constitution. The Fulton County Sheriff's Department said he allegedly hit a man with a Champagne bottle.
(Fulton County Sheriff's Department)
Lindsay Lohan turned herself in for booking and release -- resulting in her sixth mug shot -- on March 19, 2013, in Santa Monica. After showing up almost an hour late for court the day before, Lohan struck a deal that saw her accepting 90 days in a locked-down rehab, 30 days of community labor and two more years of probation. In exchange she pleaded no contest to two misdemeanors, reckless driving and providing false information to police, stemming from an accident on PCH in June 2012. She also admitted violating probation in a jewelry-theft case -- she didn't obey all laws — and earned a 180-day jail sentence that was suspended and would stay that way if she met all the requirements of the plea deal.
(Santa Monica Police Department)
"Terminator 2: Judgment Day" and "American History X" actor Edward Furlong is seen in a police booking photo after his arrest for alleged domestic violence on Jan. 13, 2013.
(L.A. County Sheriff's Office)
Stephen Baldwin was arrested Dec. 6, 2012, and arraigned on charges that he failed to file state income taxes for three years, 2008, 2009 and 2010.
(Rockland County District Attorney's Office / Associated Press)
The rapper and reality TV personality was arrested Oct. 18, 2012. According to a police report obtained by the Associated Press, he is accused of throwing his fiancee to the floor twice and wielding two knives while chasing and threatening to kill her 17-year-old son.
(Las Vegas Police Department / Associated Press)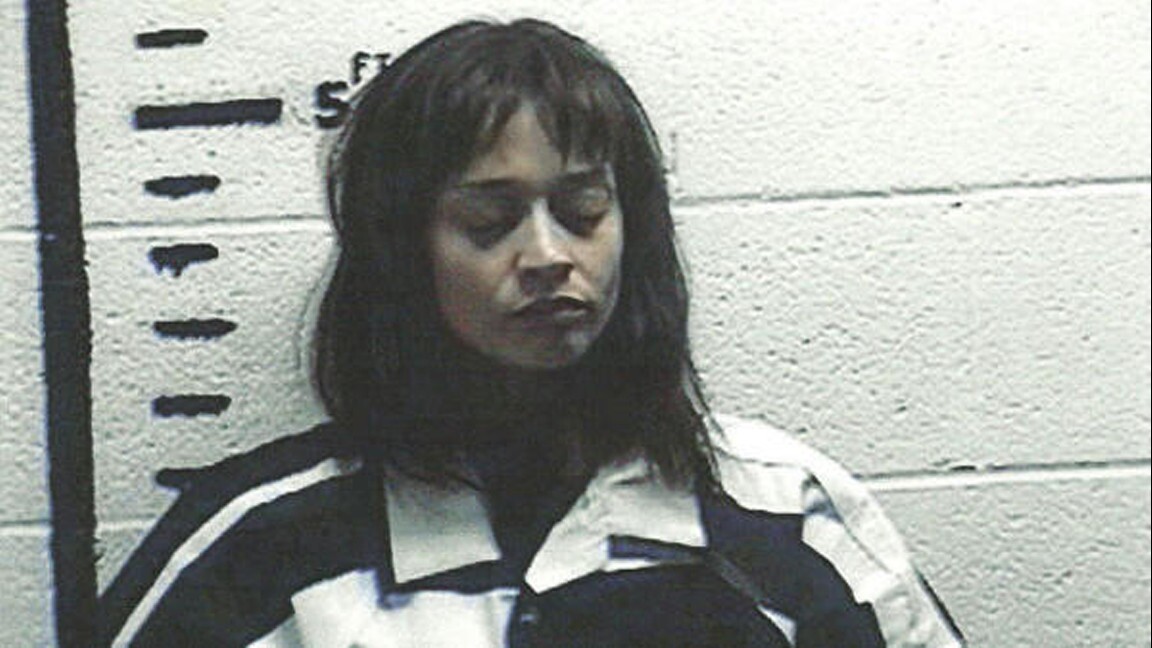 Try to restrain yourselves from making obvious "Criminal" jokes: Fiona Apple was arrested in 2012 in Texas on charges of possessing hashish. The singer-songwriter, on tour to promote her acclaimed album "The Idler Wheel...," was reportedly nicked by police in the town of Sierra Blanca.
(Hudspeth County Sheriff's Office)
Sally Struthers was arrested Sept. 12, 2012, on suspicion of operating a vehicle under the influence of alcohol in Ogunquit, Maine. The actress was in the area performing in a musical production of "9 to 5."
(Ogunquit [Maine] Police Department)
Randy Travis is bruised up in a mug shot taken after he was arrested Aug. 8, 2012, on suspicion of DWI and a third-degree felony count of retaliation. He was naked when he was arrested.
(Grayson County Sheriff's Office / Associated Press)
Amanda Bynes was arrested April 6, 2012, on suspicion of DUI after allegedly clipping the corner of a sheriff's cruiser in West Hollywood. She later pleaded not guilty, and tweeted a request to President Obama asking that the officer who arrested her be fired.
(Los Angeles County Sheriff's Dept. / Getty Images)
Randy Travis was arrested Feb. 6, 2012, on a charge of public intoxication. He was parked at a Baptist church, allegedly smelling of alcohol with an open bottle of wine in the front seat of his Trans Am.
(Denton County Sheriff's Dept. / Associated Press)
Nicolas Cage was arrested April 16, 2011, in New Orleans on charges of domestic abuse battery and disturbing the peace. He was allegedly drunk and fighting with his wife about whether the French Quarter residence they were standing in front of was their rental home.
(Orleans Parish Sheriff's Office / Associated Press)
In this mug shot released by the U.S. Marshals Service June 15, 2011, former U.S. Senator John Edwards (D-NC) is seen. Edwards plead not guilty to charges of using campaign funds to help hide a mistress and the baby he had with her.
(U.S. Marshals Service)
Actress Lindsay Lohan was handcuffed and briefly jailed Oct. 19, 2011, after Los Angeles County Superior Court Judge Stephanie Sautner found that the actress had once again violated her probation. At a probation hearing, Sautner had told Lohan to perform 16 hours of community service at the county morgue each week until a hearing the following month to decide whether she should be sent back to jail. Under the program, she is required to show up at the coroner's office at 7 a.m. to perform her eight-hour shifts.
(Los Angeles County Sheriff's Department)
Flavor Flav -- real name William Jonathan Drayton Jr. -- was arrested in Las Vegas in May 2011 after a routine traffic stop resulted in police officers finding four warrants out for his arrest. The Public Enemy alum had four misdemeanor traffic warrants.
(Las Vegas Metropolitan Police / Getty Images)
David Cassidy's car was stopped Nov. 3, 2010, on the Florida Turnpike for weaving and nearly causing an accident, police said. Cassidy allegedly failed a field sobriety test and later showed a blood alcohol level around 0.14. He pleaded no contest to DUI and got probation.
(Florida Highway Patrol / Associated Press)
Joseph Hyungmin Son was best known for playing Random Task in "Austin Powers." Now he's serving a life sentence for the torture and rape of an Orange County woman. The crime occurred on Christmas Eve 1990, yet it wasn't until 2008 that police linked his DNA with evidence from the crime scene.
(Orange County Sheriff's Department)
MIAMI - NOVEMBER 08: In this handout photo provided by the Miami-Dade Corrections and Rehabilitation Department, Lawrence Former NFL great Lawrence Taylor has been indicted on two felony counts and three misdemeanor charges related to the alleged rape of a 16-year-old allegedly hired as a prostitute, the Rockland County, N.Y., district attorney's office said.
(Handout / Getty Images)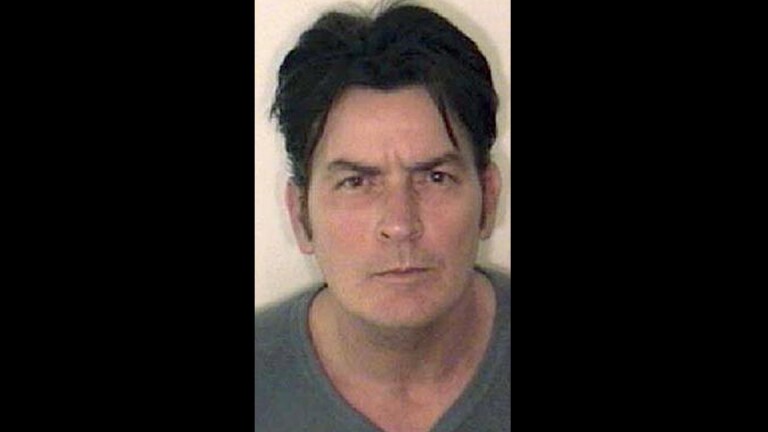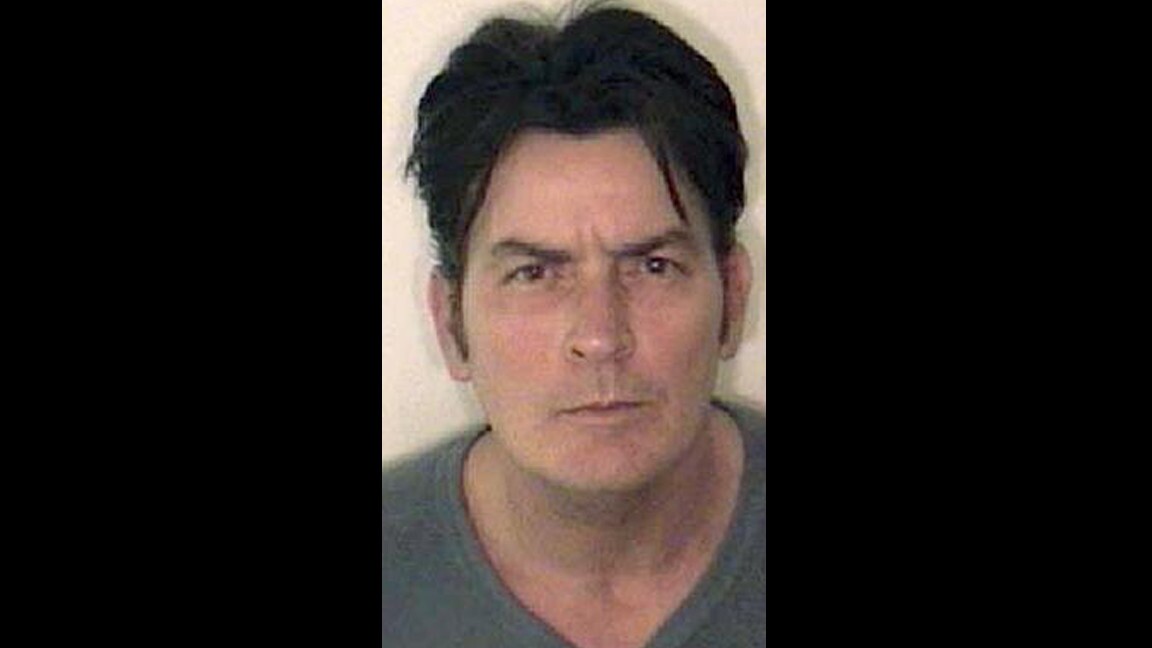 This picture provided by the Aspen Police Department on Friday, Dec. 25, 2009, shows Charlie Sheen, who was arrested on charges related to an alleged case of domestic violence.
(Aspen Police Department)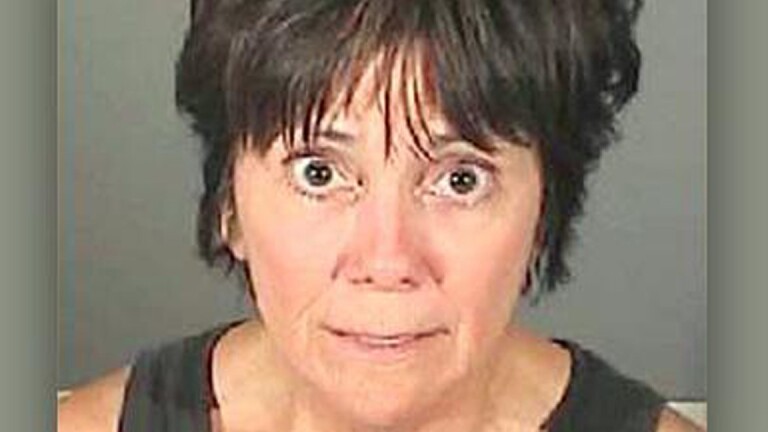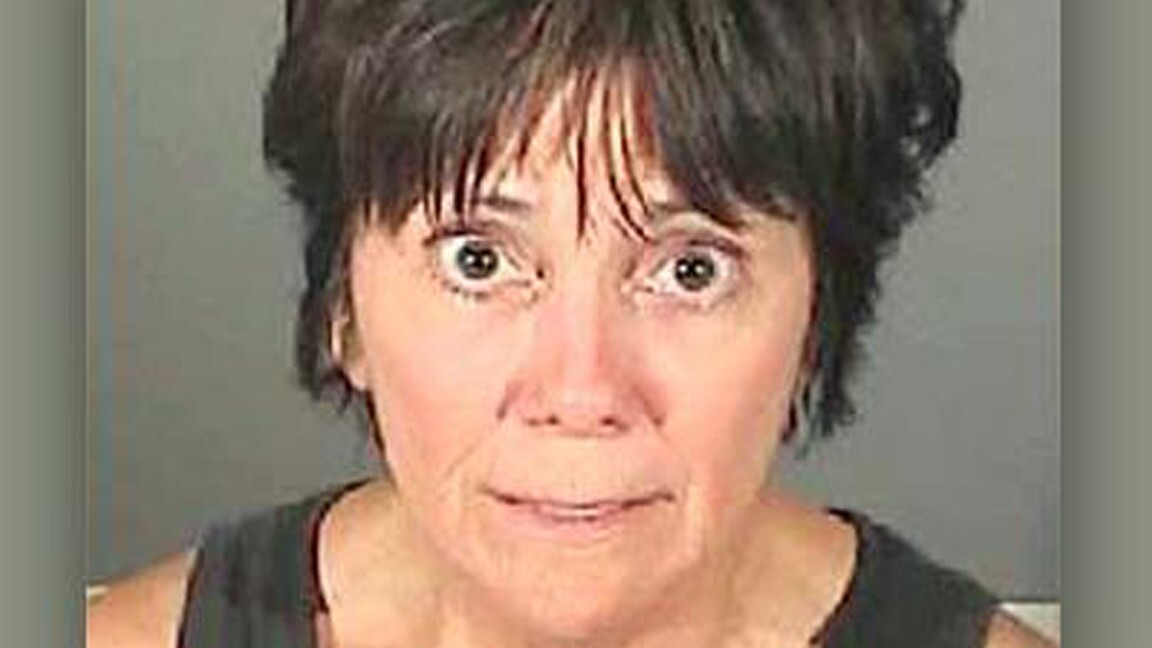 The "Three's Company" star was reportedly arrested on suspicion of DUI on July 4 in El Segundo.
(Booking photo)
Charles Barkley was arrested Dec 31, 2008 on suspicion of driving under the influence of alcohol. An officer with a law enforcement task force that targets drunken driving saw the former NBA star run a stop sign around 1:30 a.m.
(Gilbert Police Department)
Heather Locklear
was arrested by the
California
Highway Patrol and booked around 8 p.m., said Sgt. Alex Tipolt of the
Santa Barbara County
Sheriff's Department. The actress was suspected of driving under the influence of controlled substances.
(Associated Press)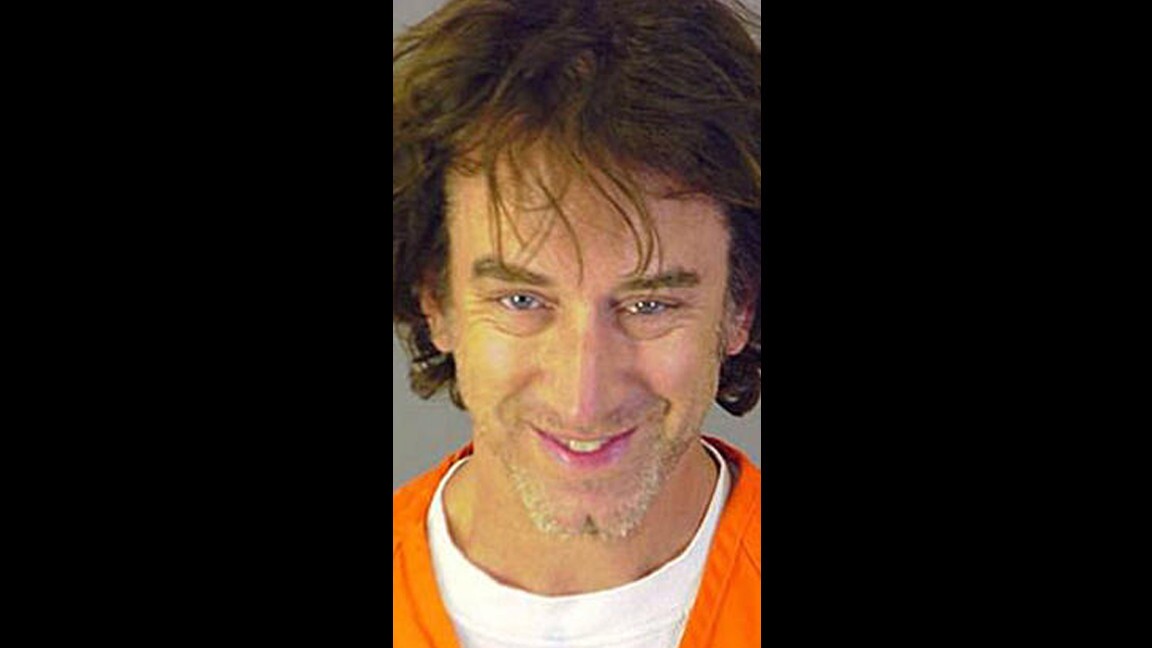 Comedian and actor Andy Dick was arrested July 16, 2008, on suspicion of drug possession and sexual battery after police were called to a disturbance outside a restaurant in Murrieta.
(Riverside County Sheriff's Department)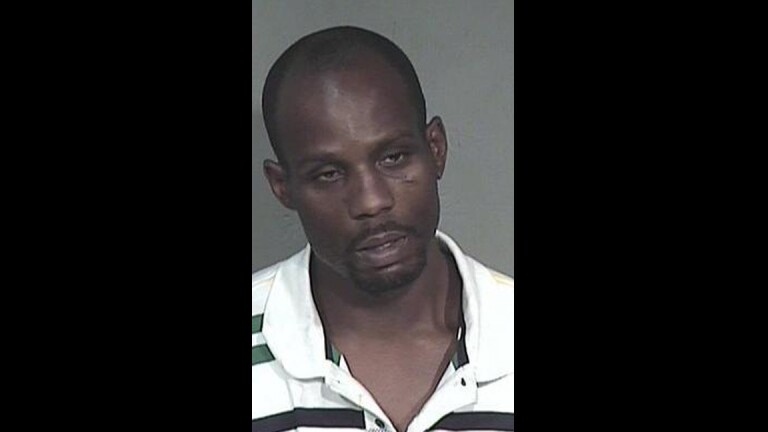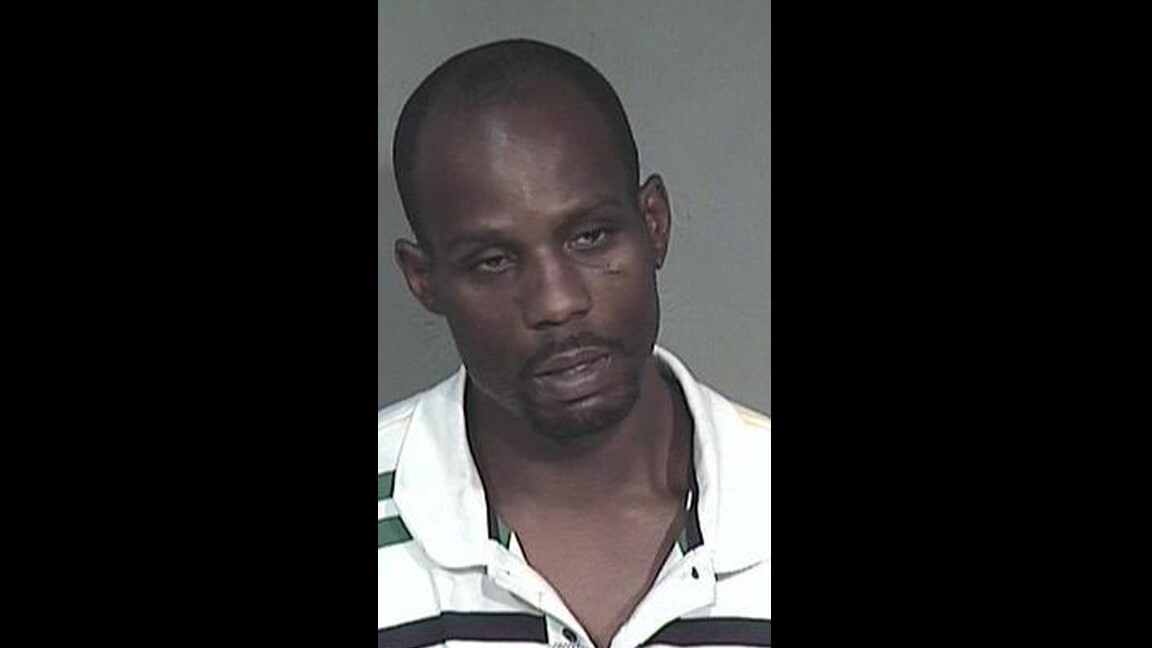 DMX was arrested on drug and animal-cruelty charges following an overnight raid on the rapper's house in 2008. AKA Earl Simmons, he tried to barricade himself in his bedroom but emerged when a SWAT team entered his home.
(Maricopa Country Sheriff's Office)
Bon Jovi lead guitarist Richie Sambora was arrested on suspicion of driving under the influence, Laguna Beach police said. Sambora, 48, failed sobriety tests administered to him after being pulled over shortly before 11 p.m. on March 26, 2008, said Sgt. Jason Kravetz.
(Associated Press)
Dawn Wells, Mary Ann on the show "Gilligan's Island," was sentenced Feb. 29 to five days in jail, fined $410.50 and placed on probation after pleading guilty to one count of reckless driving.
(Associated Press)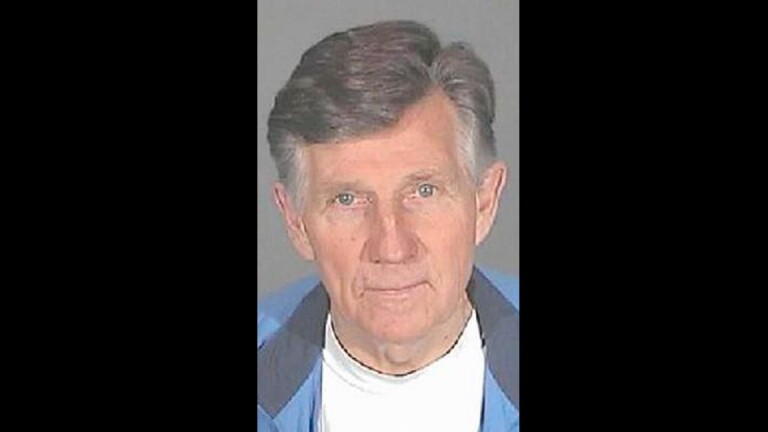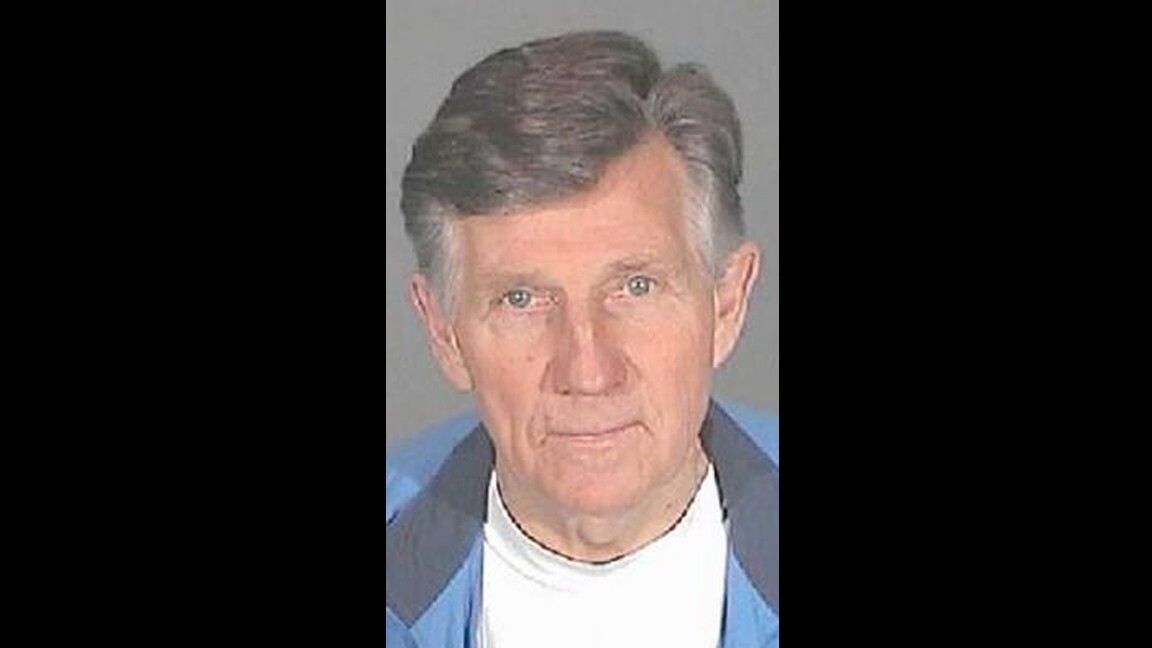 In this handout image provided by the Glendale City Jail, TV personality Gary Collins, 69, poses for his mug shot photo after he was checked into the Glendale City Jail in California. According to the Sheriff's department, Collins served a four-day sentence for drunk driving.
(Getty Images)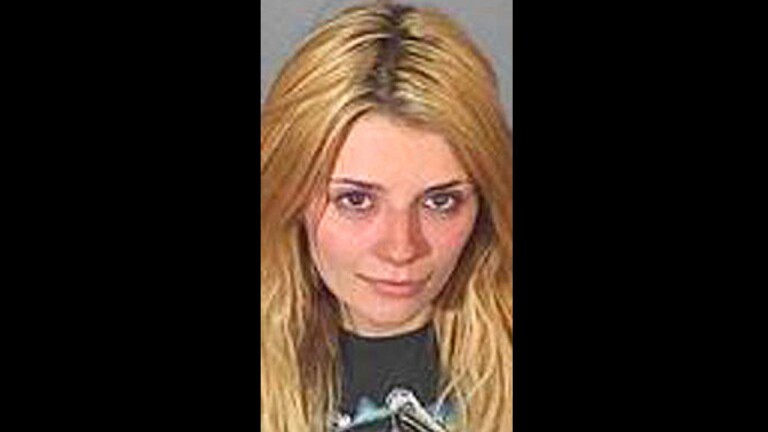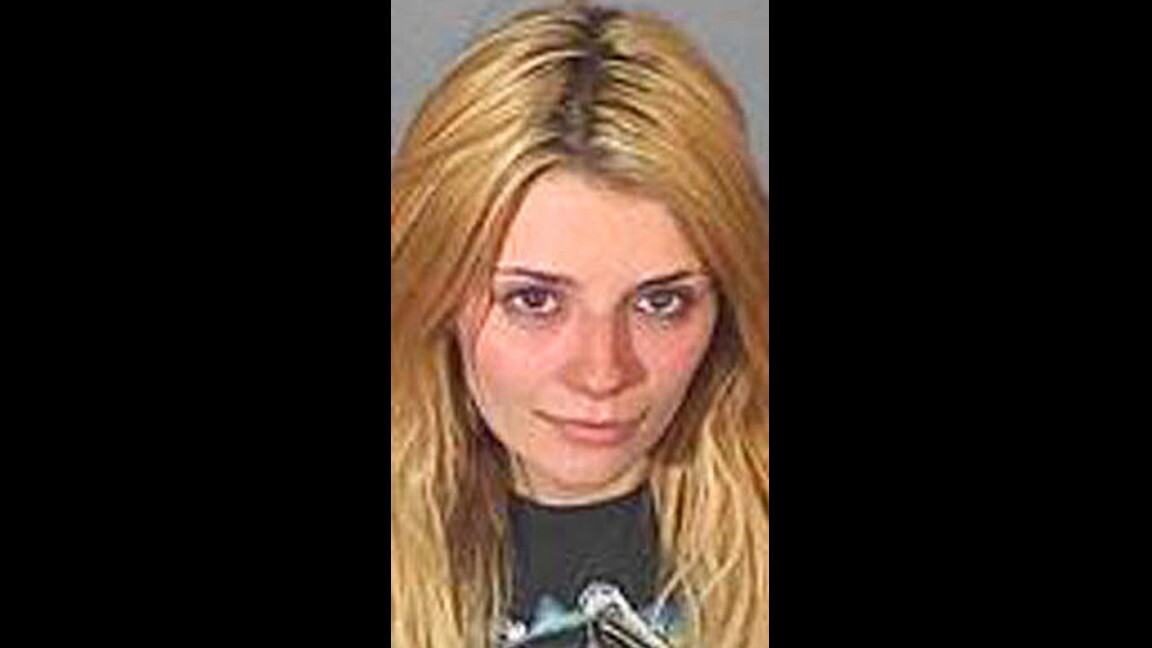 The Sheriff's Department's booking photo of actress Mischa Barton, who was arrested on suspicion of misdemeanor drunk driving.
(Associated Press)
Lindsay Lohan was arrested in 2007 for a drunk driving charge.
(Los Angeles County Sheriff's Department)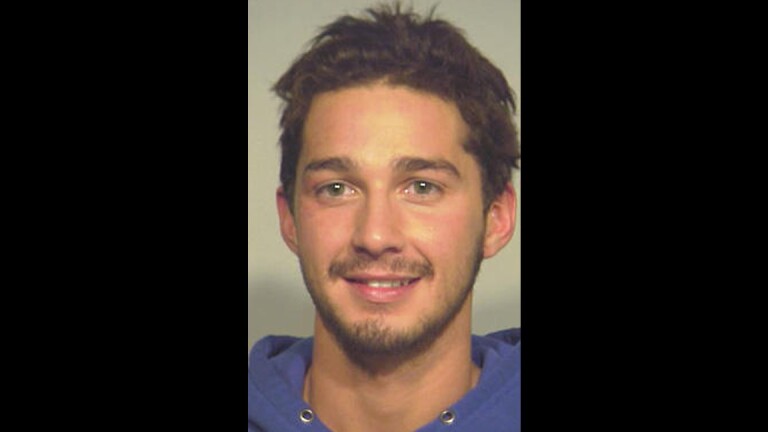 Actor Shia LeBeouf's mug shot, as provided by the Chicago Police Department.
(Chicago Police Department)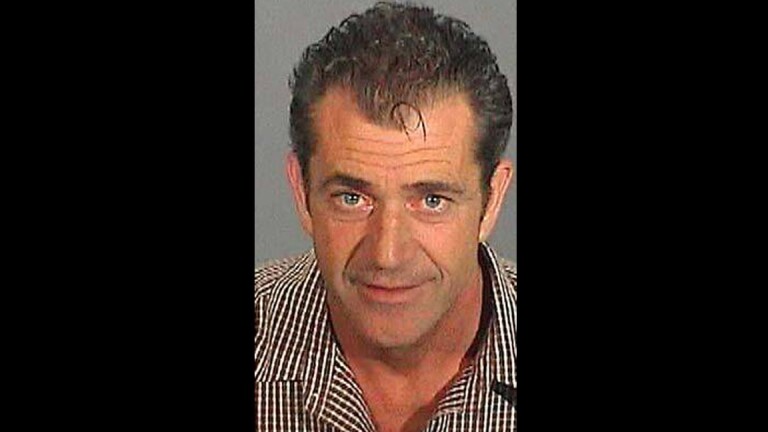 Mel Gibson's booking mug after he was taken into custody in Malibu.
(Los Angeles County Sheriff's Department)
June 2007: After attending the MTV Movie Awards where she is relentlessly attacked by host Sarah Silverman, Paris Hilton quietly checks in early to the Twin Towers jail accompanied by her mother, her sister and her lawyer.
(Sheriff's Headquarters Bureau / HO/AFP/Getty Images)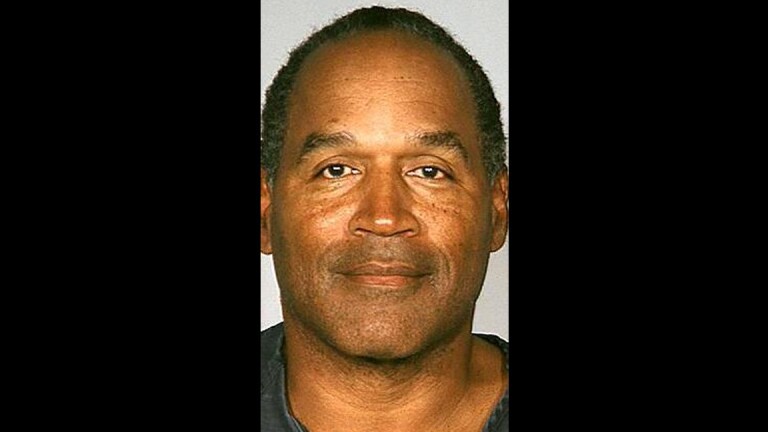 O.J. Simpson, 60, Miami. A Heisman Trophy winner and NFL Hall of Fame running back, Simpson was arrested Sept. 18, 2007, in connection with an alleged armed robbery at the Palace Station Hotel & Casino.
(LVMPD)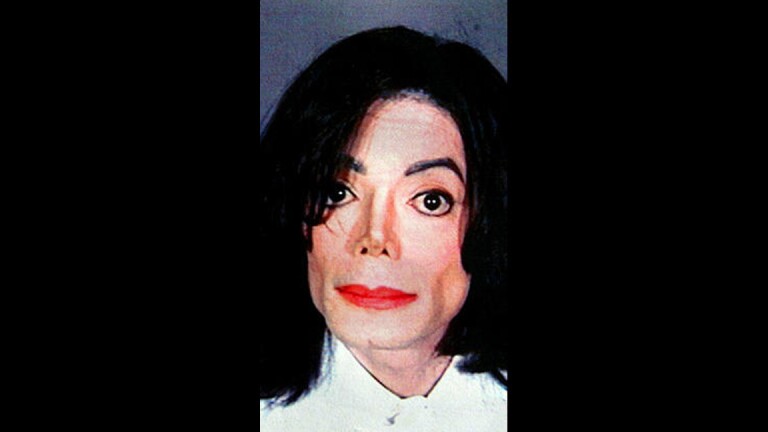 Michael Jackson is shown in a Santa Barbara County Sheriff's Department booking photo.
(AP/Santa Barbara County Sheriff's Dept.)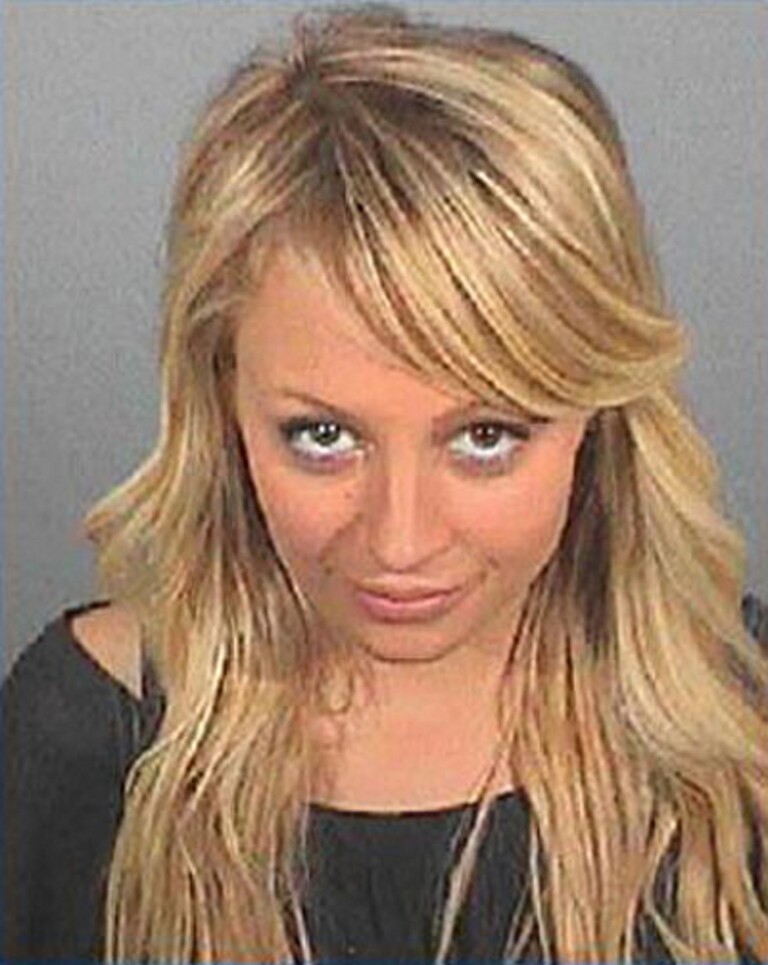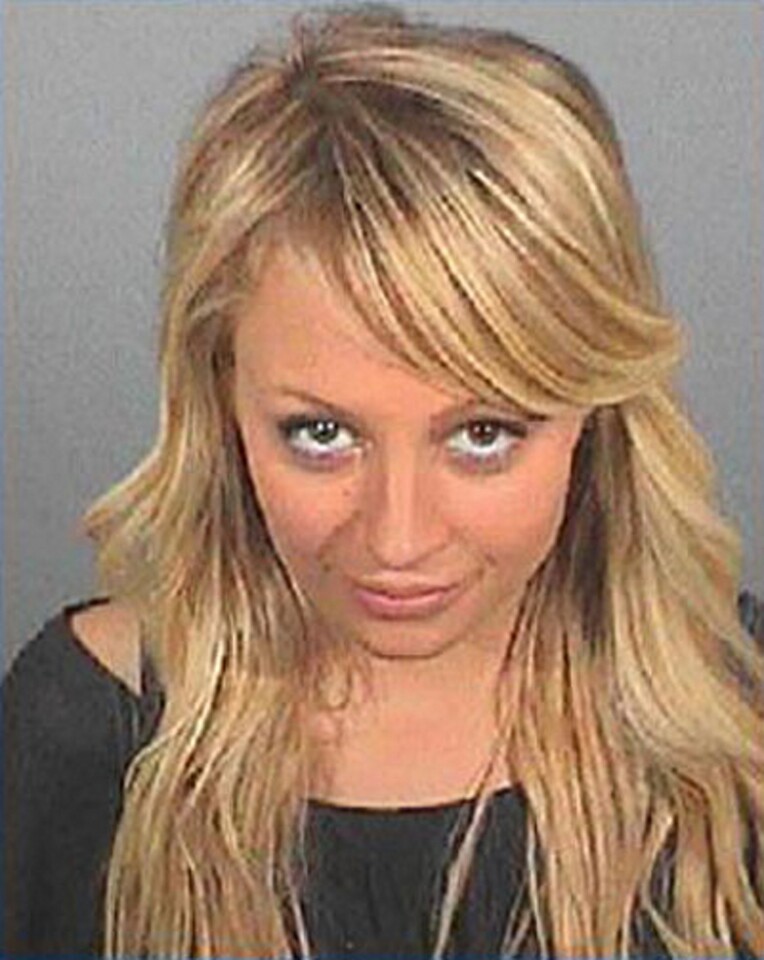 In 2006, Nicole Richie got into hot water when she was caught driving the wrong way on the freeway. She admitted to having smoked marijuana and taken Vicodin and was sentenced to four days in jail.
(Angeles County Sheriff's Department)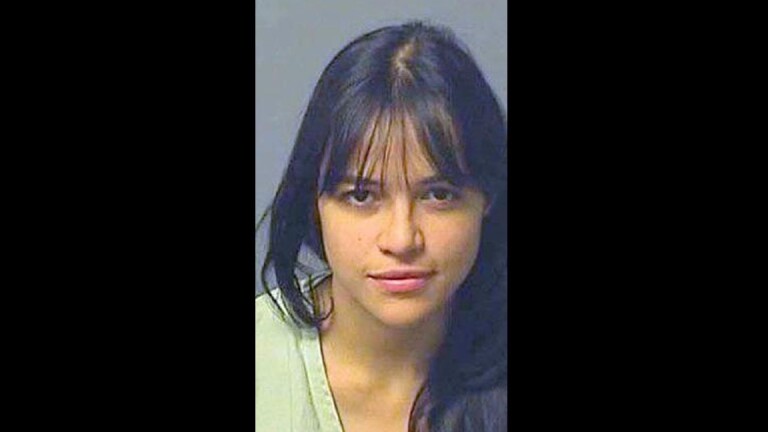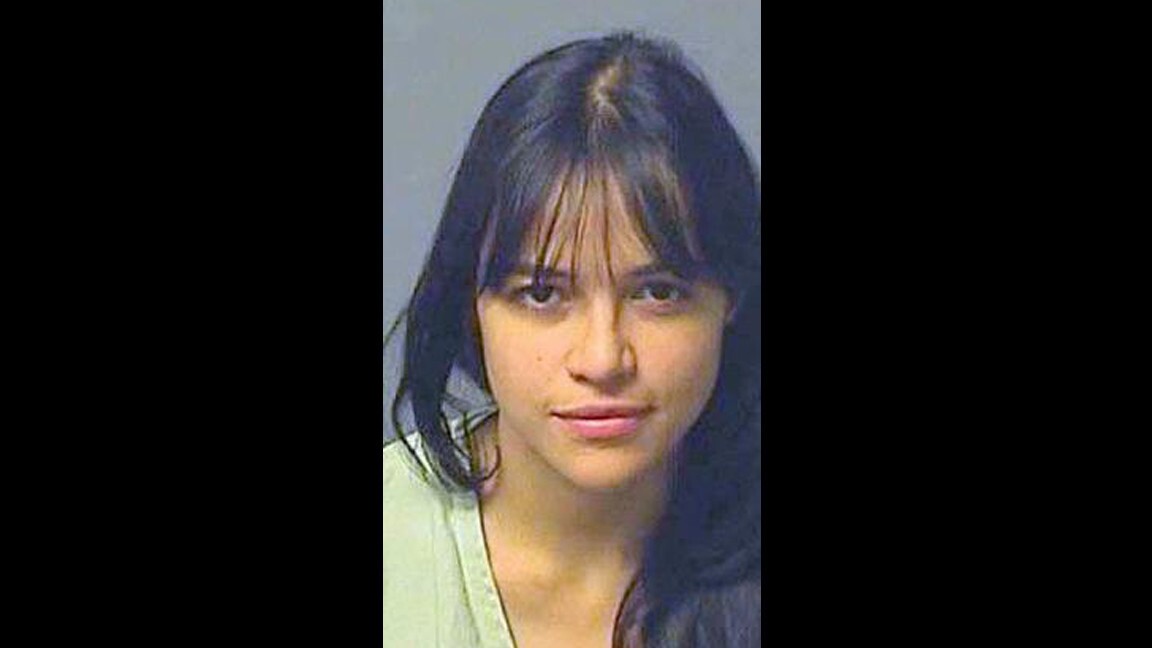 Actress Michelle Rodriguez poses for her mug shot photo after checking into the Los Angeles Century Regional Detention Facility on December 23, 2007. Rodriguez was sentenced to a 180-day prison term for a probation violation in a hit-and-run case.
(Getty Images)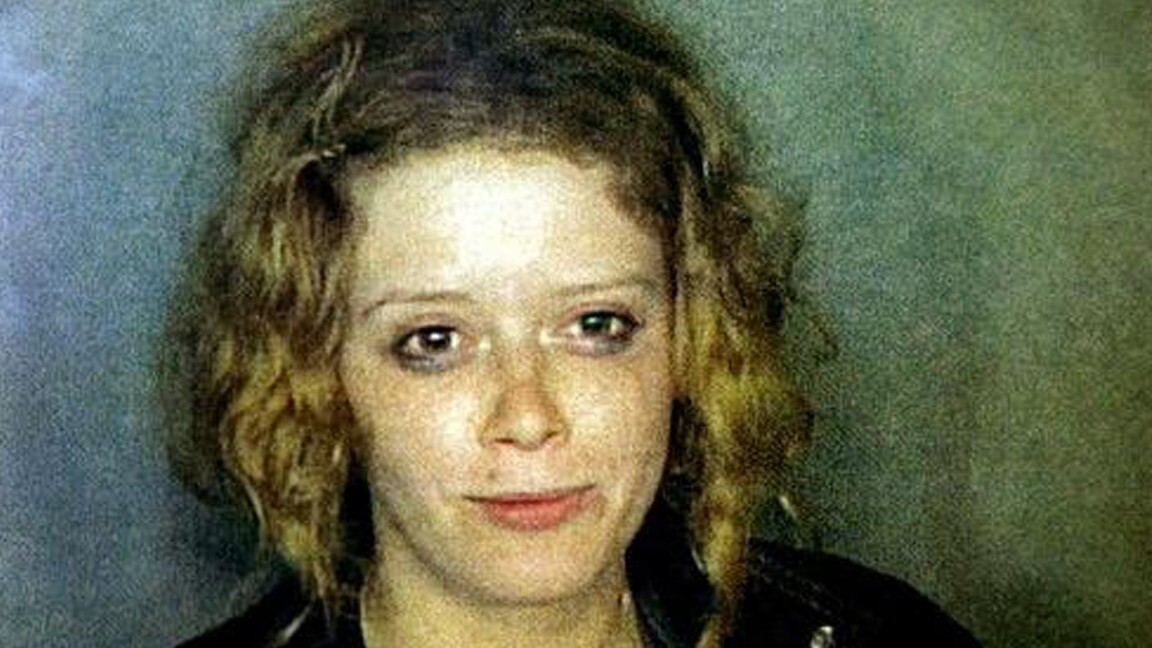 "American Pie" cast member Natasha Lyonne, shown Tuesday, Aug. 28, 2001, in a Miami-Dade County Jail booking mug, was arrested on Miami Beach after an early morning car crash. The actress was charged with careless driving, leaving the scene of an accident and driving under the influence.
(Associated Press)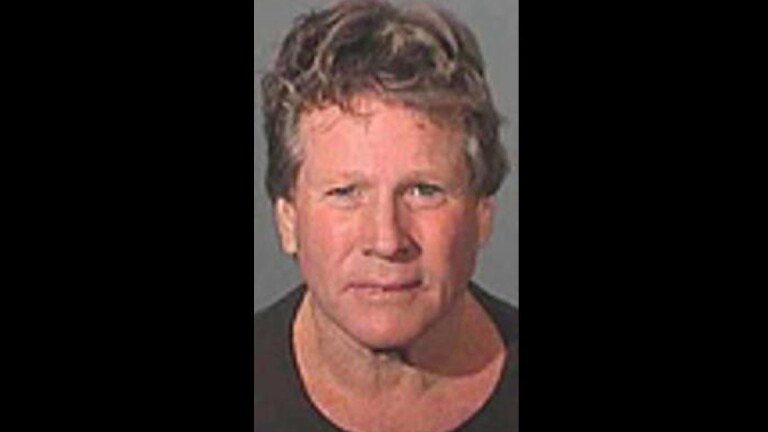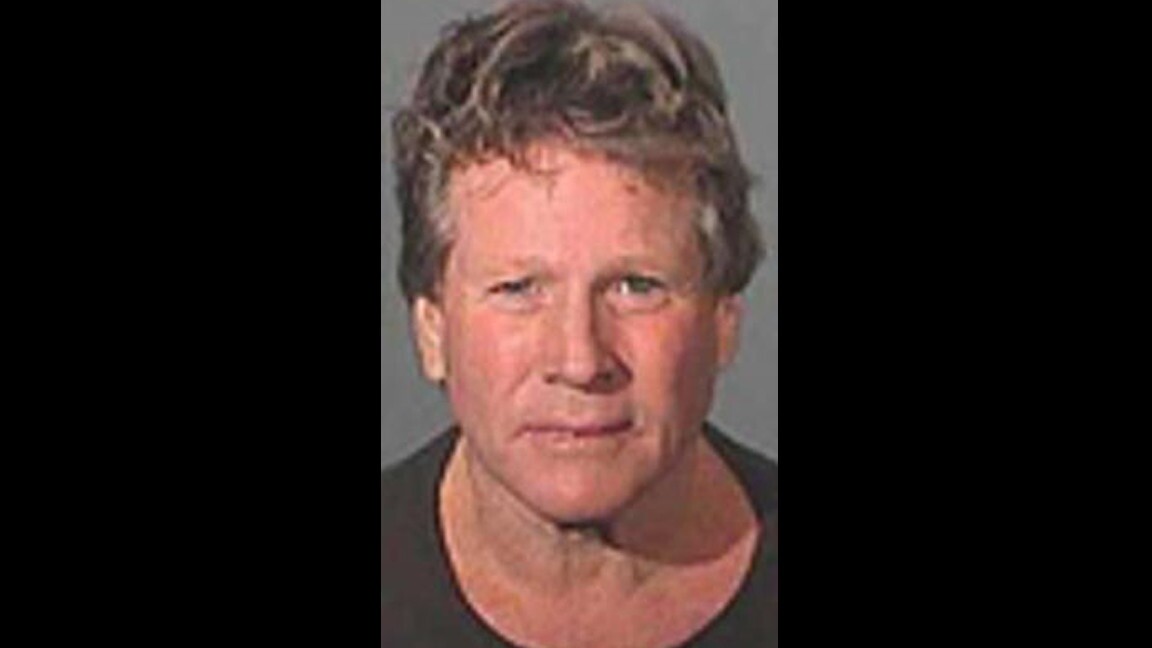 This booking photo provided by the Los Angeles County Sheriff's Department shows Oscar-nominated actor Ryan O'Neal after he was arrested for assaulting his son, Griffin O'Neal in February of 2007.
(Associated Press)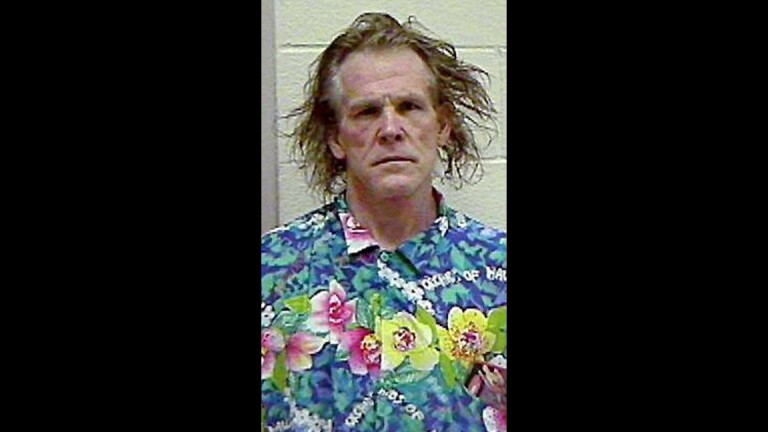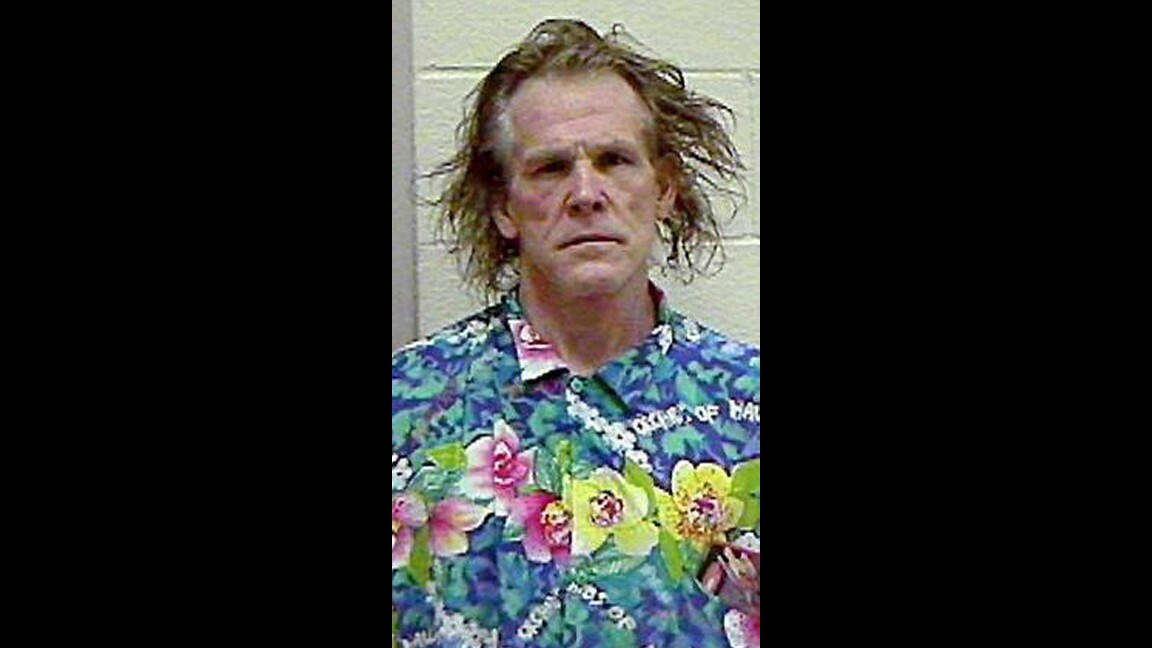 This photo of Nick Nolte was taken by the California Highway Patrol after he was arrested on suspicion of driving under the influence in Malibu, Calif. on Sept. 11, 2002.
(Associated Press)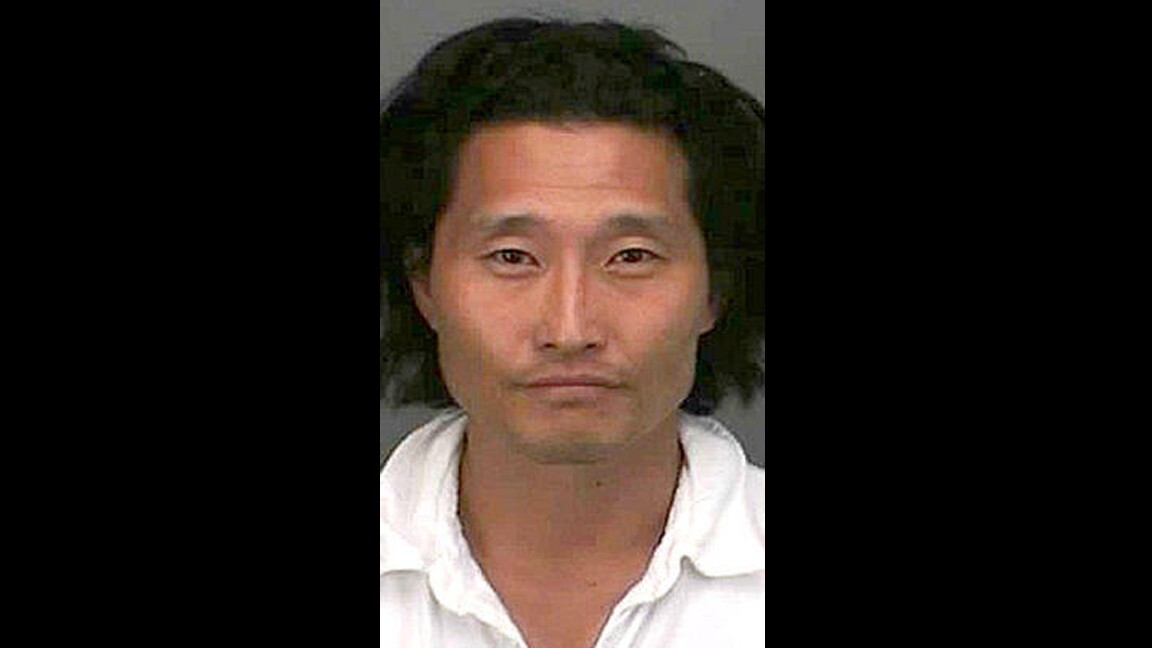 Honolulu Police arrested "Lost" actor Daniel Dae Kim on Oct. 25, 2007 in Hawaii after an officer spotted him driving erratically at about 2:30 a.m.
(Associated Press)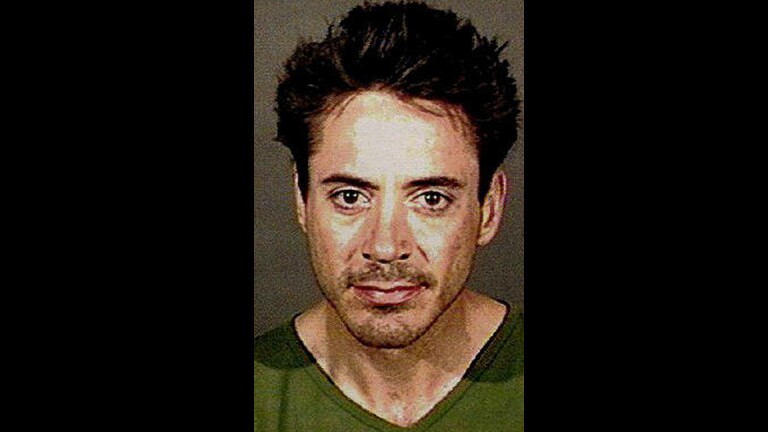 Actor Robert Downey Jr is shown in a police photo April 24, 2001, after he was arrested and booked for investigation of being under the influence of a controlled substance.
(Associated Press)
Actor Kiefer Sutherland poses for his mugshot photo at Glendale City Jail on December 5, 2007, in Glendale City, California. Sutherland, 40, reported to the facility to serve a 48-day sentence after pleading guilty to a second drunk driving offense.
(Getty Images)
O.J. Simpson's mugshot from his arrest in Los Angeles in 1994.
(Bob Carey / Los Angeles Times)
"I have two children and a wife, and none of them seem to have the mercantile instinct," McLean told Rolling Stone before the auction. "I want to get the best deal that I can for them. It's time."
"Over the years I've dealt with all these stupid questions of 'Who's that?' and 'Who's that?'" he told the magazine. "These are things I never had in my head for a second when I wrote the song. I was trying to capture something very ephemeral and I did, but it took a long time."
In a statement released to Christie's when the auction was announced, he said: "It was an indescribable photograph of America that I tried to capture in words and music and then was fortunate enough through the help of others to make a successful recording."
Follow Christie D'Zurilla on Twitter @theCDZ and Google+. Follow the Ministry of Gossip on Twitter @LATcelebs.
MORE:
'Drake & Josh' star Drake Bell arrested in suspicion on DUI
---
Inside the business of entertainment
The Wide Shot brings you news, analysis and insights on everything from streaming wars to production — and what it all means for the future.
You may occasionally receive promotional content from the Los Angeles Times.