Gwyneth Paltrow gives herself a C-minus after failing food-stamp challenge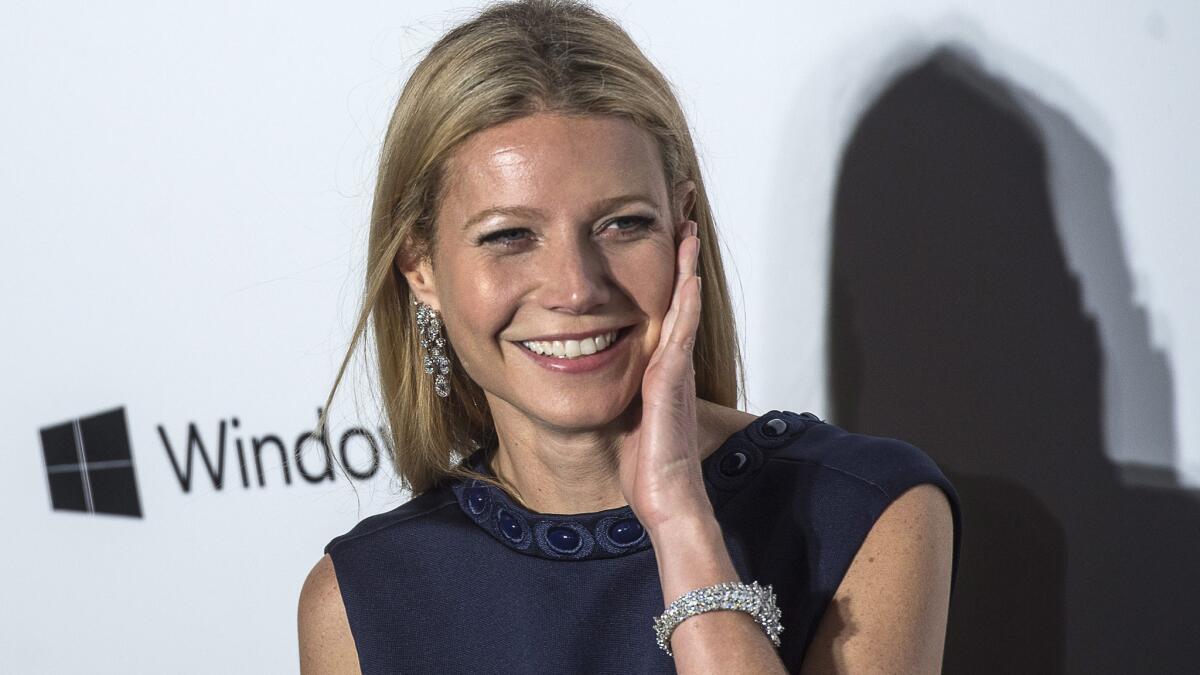 Gwyneth Paltrow made it four days through her one-week food-stamp challenge before breaking down and eating chicken -- and now she'd like to talk about income inequality, please.
Paltrow drew a lot of mockery a week ago when, in announcing she was taking up Mario Batali's challenge on behalf of the NYC Food Bank and would attempt to eat for a week off $29, she posted this picture of edibles she'd purchased for that sum.
"This is what $29 gets you at the grocery store — what families on SNAP (i.e. food stamps) have to live on for a week," she wrote last week.
Pictured were a dozen eggs, a package of tortillas, an ear of corn, a yam, an avocado, garlic, an onion, a tomato, lettuce, a pepper and bags of black beans, frozen peas and brown rice.
Plus kale and seven mystifying limes.
"After trying to complete this challenge (I would give myself a C-), I am even more outraged that there is still not equal pay in the workplace," she said Thursday on her lifestyle website, Goop. "Sorry to go on a tangent, but many hardworking mothers are being asked to do the impossible: Feed their families on a budget which can only support food businesses that provide low-quality food."
Paltrow noted that she'd donated to the food bank when she accepted the challenge and had been "dubious" about whether she could make it through the week.
Among her takeaways from trying to get by on a Supplemental Nutrition Assistance Program allowance, she said, was the fact that "staples like dried beans and rice go a long way." And she offered recipes for black bean taquitos, black bean cakes with grilled corn salsa, and brown rice, kale and roasted sweet potato saute with poached eggs.
"I'm not suggesting everyone eat organic food from some high horse in the sky," she wrote. "I'm saying everyone should be able to afford fresh, real food." And that would be easier to do if the country overhauled its "food system" and if women were paid as much as men.
And about the day she cracked? In addition to the chicken, she had some veggies and "in full transparency, half a bag of black licorice."
Follow Christie D'Zurilla on Twitter @theCDZ and Google+. Follow the Ministry of Gossip on Twitter @LATcelebs.
Get our L.A. Goes Out newsletter, with the week's best events, to help you explore and experience our city.
You may occasionally receive promotional content from the Los Angeles Times.