Actress Leah Remini thankful for support amid Scientology reports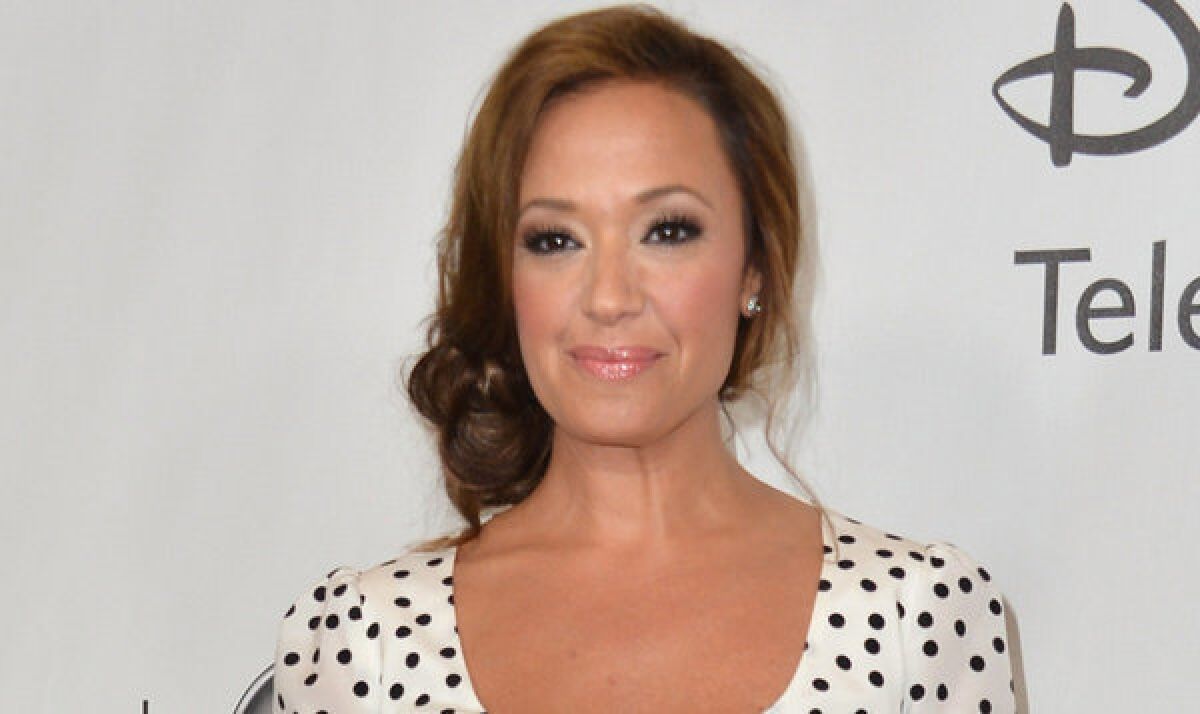 This post has been updated.
Actress Leah Remini has thanked fans for their support as rumors swirl that she is leaving the Church of Scientology.
A Thursday report in the New York Post indicated that the "King of Queens" alum was planning to exit sci-fi writer L. Ron Hubbard's controversial church, which counts A-listers Tom Cruise and John Travolta among its parishioners.
Remini, 43, who is said to have been a member of the church for about three decades, released a statement on the topic late Thursday.
"I wish to share my sincere and heartfelt appreciation for the overwhelming positive response I have received from the media, my colleagues, and from fans around the world," she said. "I am truly grateful and thankful for all your support."
The actress is said to be leaving Scientology after allegedly undergoing years of interrogation, being blacklisted within the church and undergoing "thought modification" for disagreeing with church policies that bar members from questioning leader David Miscavige's management or reported abuse of members of its Sea Org religious order. The church is said to also have followers "disconnect" from family members deemed "suppressive persons" if they choose to leave the church, according to the New York Post, a policy she doesn't agree with.
"It all began when Leah questioned the validity of excommunication of people," a source told the Post's Page Six. "She is stepping back from a regime she thinks is corrupt. She thinks no religion should tear apart a family or abuse someone under the umbrella of 'religion.'"
Remini's perspective on the church is said to have shifted around the time of the 2006 nuptials of Cruise and Holmes, the Post report said. The actress had asked why church leader Miscavige's wife, Shelly, was not in attendance, and was reportedly scolded by Tommy Davis, the former head of the Scientology Celebrity Centre, who said she didn't have the "rank" to ask about Shelly. The woman hasn't been seen in public since 2007, according to Tony Ortega, a writer for the Underground Bunker, a Scientology-focused website.
PHOTOS: Celebrity portraits by The Times
Church reps have denied the reports and said that it "respects the privacy of parishioners and has no comment about any individual Church member."
[Updated, July 12 2:10 p.m.: While not commenting on Remini specifically, representatives for the church said in an email Friday that the "allegations of 'interrogations' and 'thought modification' are absurd and pure nonsense, as are all the statements made about the Church's leader, Mr. David Miscavige." The church has also denounced Ortega and his blog.]
Remini wouldn't be the first celebrity to cut ties with the church. Cruise's ex-wives Nicole Kidman and Katie Holmes, "Arrested Development's" Jeffrey Tambor, comedian Jerry Seinfeld, actress Demi Moore and director-screenwriter Paul Haggis are among several who have left the faith.
ALSO:
Busy Philipps defends baby girl's insect-inspired name
Bieber buddy Lil Twist arrested on suspicion of driving while high
Suri Cruise, with mom Katie Holmes, deemed 'little brat' by photog
Follow Ministry of Gossip @LATcelebs.
Get our L.A. Goes Out newsletter, with the week's best events, to help you explore and experience our city.
You may occasionally receive promotional content from the Los Angeles Times.