Michael Buble apologizes for short-shorts pic he saw as 'complimentary'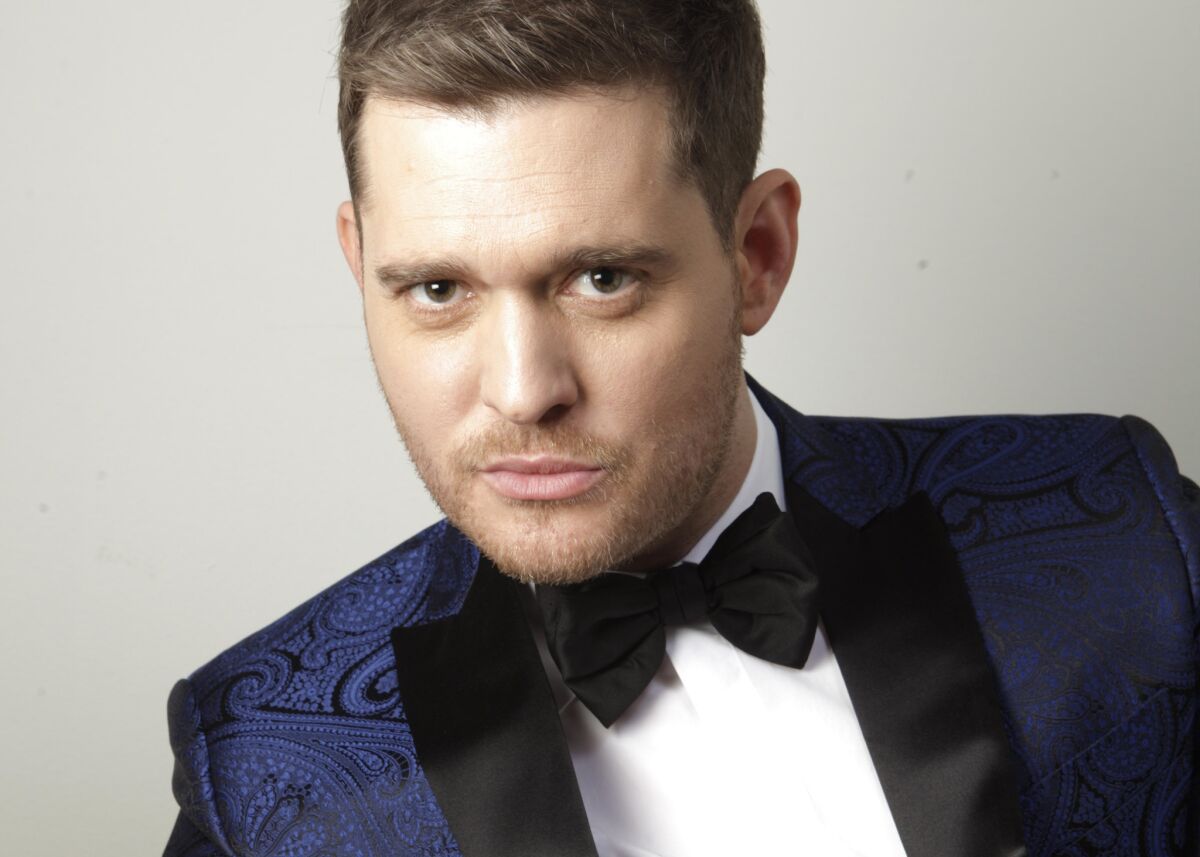 Michael Bublé's appreciation of a woman's backside has completely backfired.
The golden-voiced crooner found himself apologizing on Friday after posting a photo of a woman's derriere on Instagram on Monday while he and his wife, Luisana Lopilato, were in Miami.
"There was something about this photo lu took ,that seemed worthy of instagram. #myhumps #babygotback #hungryshorts #onlyinmiami #picoftheday #beautifulbum," the singer wrote, captioning a photo of himself in the foreground with a woman in hotpants standing in the background.
The south side of the unidentified woman's butt was visible in said hotpants and was the obvious subject of Bublé's hashtag litany. However, the image hit some nerves and set off the type of hostile discourse that often takes place on celebrity posts. Several accused the singer of fat-shaming the otherwise slim woman while others ballyhooed him for commenting on the scantily clad culture of South Beach.
"Unless you asked this woman if you could post it, with the rude hashtags, this is sexual harassment. This is gross," one user said.
"Wow. Is very ironic that you sing about human problems and feelings and how you are showing this...so disrespectful!" wrote @paulyname.
"You should be ashamed of yourself!!!" wrote @ldoogy.
"There is a valid reason why people hate your brand of "music". Kindly go back to Canada," added @craigrubia.
However, others didn't seem to take issue with Bublé's observations.
"Ahh social justice warriors are ridiculous! Love you Michael! Keep posting funny and light hearted stuff!" another wrote.
"Oh for the love of pete, all the self righteousness, no one disrespected anyone. If this wasn't someone famous no one would say boo. She's hardly naked and all you did was bring more attention to it. Get over yourselves! @michaelbuble you did nothing even midly offensive or rude," wrote @lisavigorito.
"Nice to see all the people defending him by further continue slut-shaming her for wearing short shorts!" wrote fede01_8, commenting on users' sizing up the woman's intentions.
Despite his legions exalting his humor and coming up with topical hashtags (#BubleButt and #SupportBuble are just a few), by Friday, Bublé shared a formal apology after the hullabaloo and clarified why he posted the snapshot.
"Anybody who knows me would never misinterpret the message of the photo my wife took in Miami that seems to have caused unexpected rage by some people," the singer wrote. "I do not court controversy. But I realize that a photo that was meant to be complimentary and lighthearted has turned into a questionable issue."
The singer said that it hurts him "deeply" that "anyone would think that I would disrespect women or be insulting to any human being.'
"I was not brought up that way and it is not in my character. I regret that there are people out there who found the photo offensive. That was not and is not my intention. Women are to be celebrated, loved, respected, honored and revered. I've spent my life believing that and will continue to do so."
As usual, the comments on that post played out in a similar fashion.
Follow me on Twitter @NardineSaad.
Get our L.A. Goes Out newsletter, with the week's best events, to help you explore and experience our city.
You may occasionally receive promotional content from the Los Angeles Times.