Oprah Winfrey says she's sorry handbag story 'got blown up'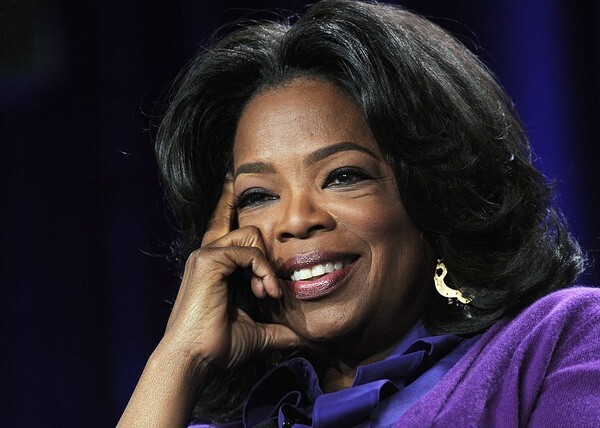 When Oprah Winfrey launched her OWN network on New Year's Day 2011, more than 1 million viewers tuned in. But the audience quickly became bored after finding few shows that featured Winfrey. These days, on an average night, OWN draws 329,000 viewers, according to ratings firm Nielsen -- roughly a 10th of the audience of a popular cable show like A&E¿s ¿Duck Dynasty.¿
(Chris Pizzello / Associated Press)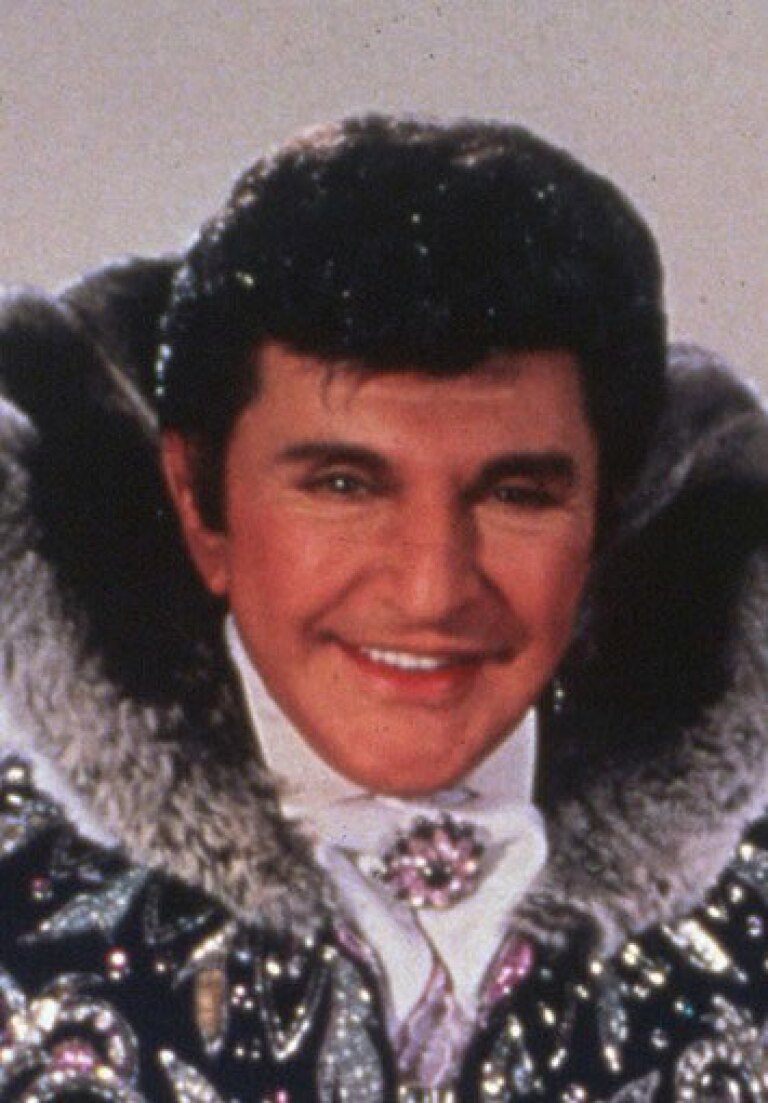 During "Oprah's" first season, the beloved performer known for his flamboyant outfits and stage presence performed a Christmas medley in what was to be his last television appearance. Liberace died six weeks later.
Photo: Liberace, circa 1985-86.
(Associated Press)
Barely six months into her show, Oprah journeyed into what could be viewed as hostile territory even for her when she went to the all-white community of Forsyth County in
Georgia
, intent on confronting and airing the racist views of the locals. The audience said that they were afraid of black people and did not want a mixed society. One lady spoke out about the situation to universal praise.
Oprah returned in 2010
, and the affluent community now had more than 7,000 African American citizens and was called by many a "great place to live."
(Oprah.com)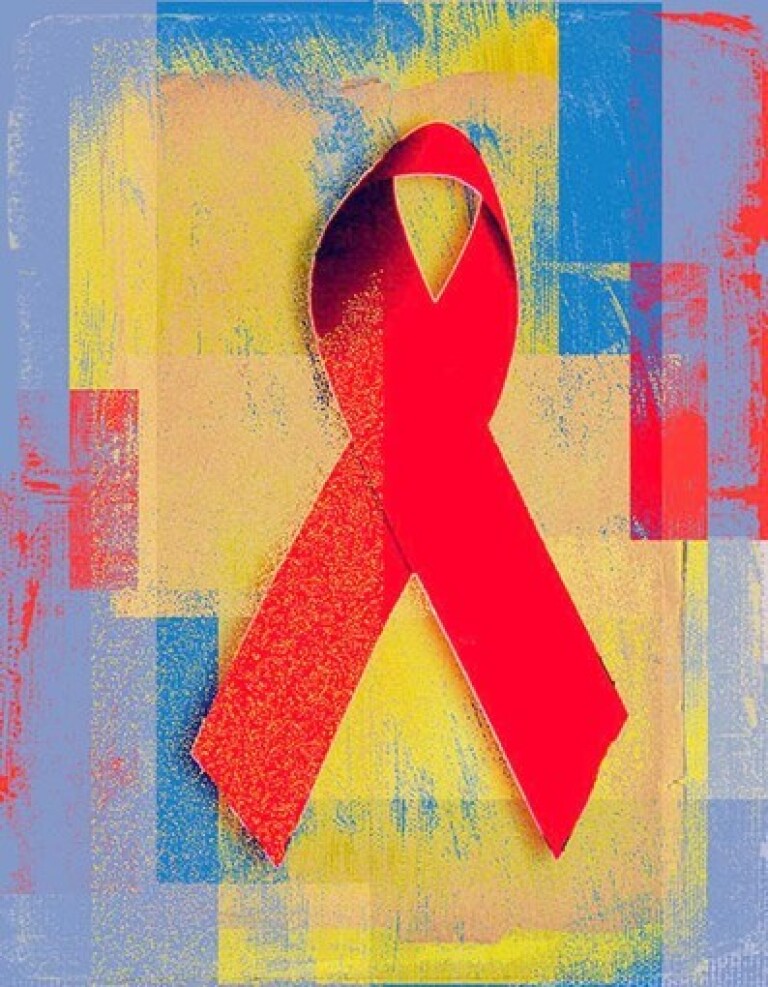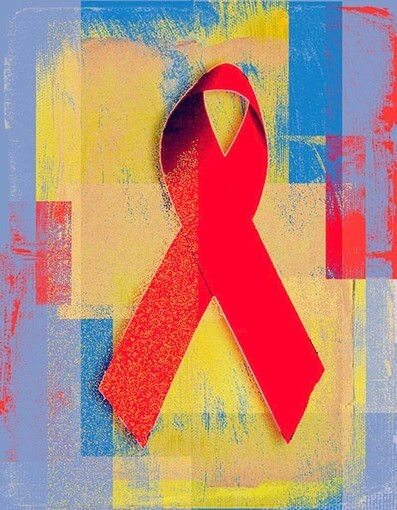 AIDS patient Mike Sisco made national headlines in 1987 and Oprah was right there to help elevate his story. Sisco, a gay man who contracted the virus while living in Dallas, returned to his hometown of Williamson,
W. Va.,
to live out his last days. First, some of his family members shunned him and then rumors about him spread, but the tension in town caught media attention when Sisco tried to take a swim in the public pool. "They kind of ran like in those science-fiction movies where
Godzilla
walks into the street," Sisco said.
Oprah traveled to Williamson in Season 2 and held a
town hall meeting
where Mike and the residents had a chance to speak out and tempers flared. Oprah
returned
to the small town 23 years later to find out how the residents' beliefs had changed, finding many remorseful. Sadly, Mike passed away in 1994.
(Getty Images)
Winfrey has had a long, public battle with her weight. Perhaps the most famous of her weight-loss stories happened in a 1988 episode of her
talk show
when she famously wore a pair of size 10
Calvin Klein Jeans
-- her smallest size in years -- while wheeling a wagon loaded with animal fat to represent the 67 pounds she had lost on a liquid protein diet.
Winfrey, who is no longer a size 10, has since called this episode her
"biggest, fattest" mistake
. She also told Barbara Walters
in a 2010 TV special
that "I think I did myself a great disservice focusing so much on the external body features ... What I've learned is that overeating for me is about being out of balance and being disconnected and using that as a comfort for the stress."
(Charles Bennett / Associated Press)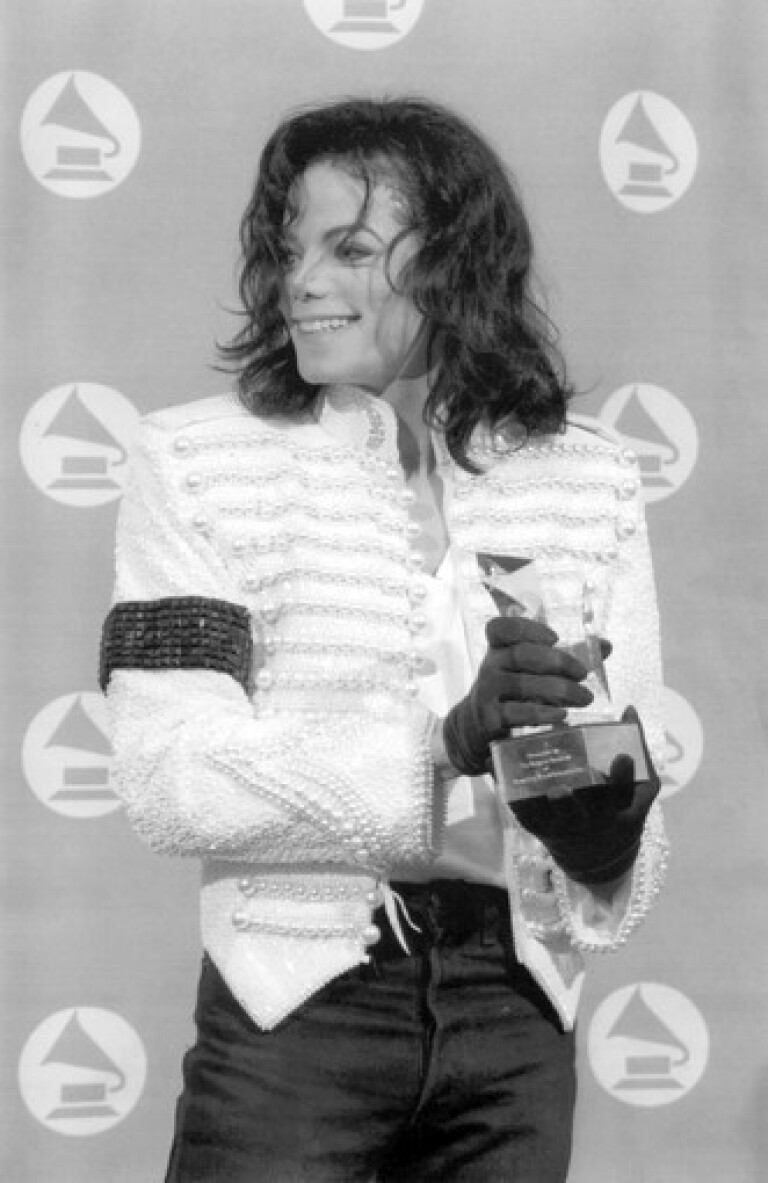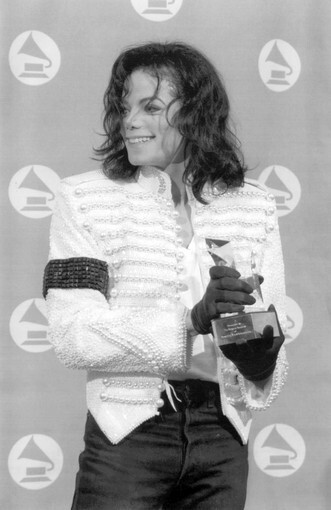 Before the sex abuse charges, the notoriously private
King of Pop
opened Neverland ranch to Winfrey for a rare live interview that included talks about his shaky relationship with his father, how Jackson felt that he missed out on his childhood, the plastic surgery claims and even about his increasingly lightening skin.
One of the few things Jackson did seem to be mum about was sex. He refused to give a straight answer when Winfrey asked if he was a virgin. "I'm a gentleman," he told Winfrey, adding that this matter was something private that he didn't want to discuss publicly.
Photo: Michael Jackson at the 1993 Grammy Awards.
(Al Seib / Los Angeles Times)
Oprah launched Oprah's Book Club, a discussion segment from "The
Oprah Winfrey
Show," on Sept. 17, 1996. Her first pick was "The Deep End of the Ocean" by Jacquelyn Mitchard. Since then, she's chosen 65 selections for her book club, offering members Q-and-As with authors, character guides, reading questions, quizzes and video.
The club's popularity spawned the "Oprah effect" -- when lesser-known books launch onto bestseller lists because of Winfrey.
(George Burns / Harpo Productions)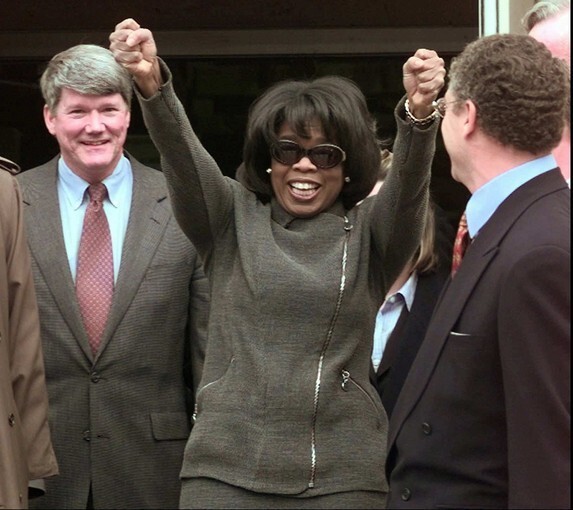 Oprah's discussion of mad cow disease with animal welfare activist Howard Lyman led to Winfrey giving up hamburgers, but it also led to a whopping food libel lawsuit from the National Cattlemen's Beef Assn. in 1998. The trial was held in Amarillo, Texas, forcing Winfrey to record several shows from the Lone Star state so she could be present. The jury ruled in Winfrey's favor, but legal maneuverings and litigation lingered until 2002, when a judge decisively found Winfrey and her production company free of any wrongdoing.
Photo: Winfrey exits the courthouse after the verdict in February 1998.
(LM Otero / Associated Press)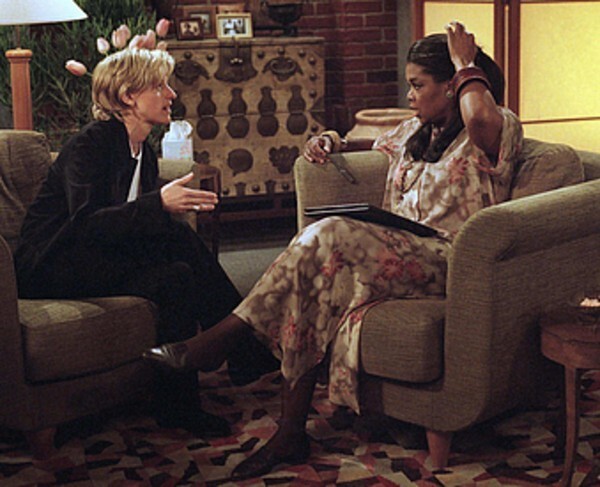 When
Ellen DeGeneres
came out of the closet in 1997, she turned to Oprah -- in real life and on her own hit sitcom. After telling the world "Yep, I'm gay" in a Time magazine interview, she followed up with a trip to "
The Oprah Winfrey
Show" to discuss her personal life for the first time. Shortly after, DeGeneres' character on "Ellen" (pictured) became the first gay lead character on prime time when she came out to a therapist on the show -- played by none other than Winfrey.
(Mike Ansell / Associated Press)
In 1995, Oprah hired former psychologist Phil McGraw's consulting firm to help her navigate the Texas beef trial. After her victory, Oprah invited the straight-talking "Dr. Phil" on her show in 1998, effectively launching the mustachioed self-help mogul's television career. He soon became a weekly guest, appearing Tuesdays as a "relationship and life strategy expert" to offer advice on parenting, weight loss, financial planning and romance. In 2002, Dr. Phil graduated to his own show, produced by Winfrey's Harpo Studios.
Photo: Oprah helps shave Dr. Phil's trademark mustache during a live taping of "The Oprah Winfrey Show" on May 7, 2010 at Radio City Music Hall in New York.
(Evan Agostini / Associated Press)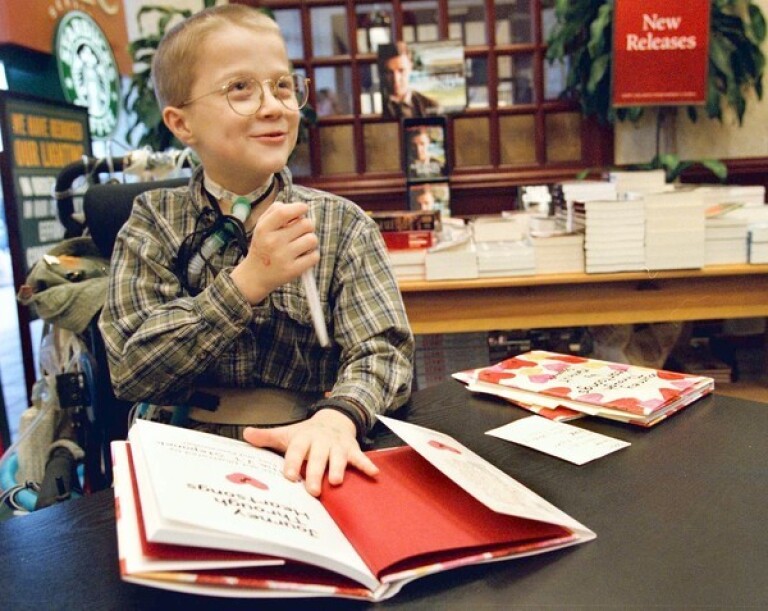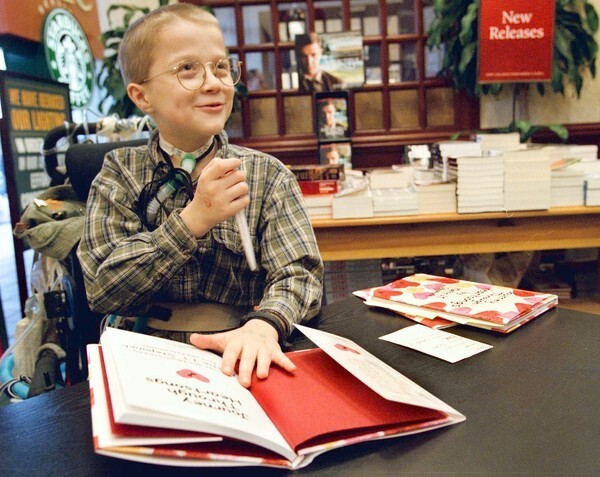 Mattie Stepanek wasn't predicted to live much longer than a day, if even a day. Born with a rare form of
muscular dystrophy
, Stepanek, however, nearly lived to the age of 14, and inspired millions before his 2004 death. Just years before, Stepanek appeared alongside Oprah, and let the world in on his poetry, which he had been writing since the age of 3. His poems, dubbed "Heartsongs," resulted in numerous bestsellers, and in 2002 he was named the
Muscular Dystrophy Assn.'s
National Goodwill Ambassador.
(Susan Biddle / Washington Post)
Oprah spotlighted products she deemed noteworthy or gift-worthy in her annual holiday-season "Favorite Things" special. The segment, which debuted in 2002, was famous for its freebies for frenzied audience members, who cheered, screamed and cried as the Queen of Daytime bestowed swag. Featured products ranged from the mundane (popcorn tins and Josh Groban CDs) to the trendy (iPods and Ugg boots) to the extravagant (a brand-new car and a seven-day cruise).
Photo: Oprah gives away a 2012 Volkswagen Beetle during her 2010 "Oprah's Favorite Things" episode.
(George Burns / PRNewsPhoto)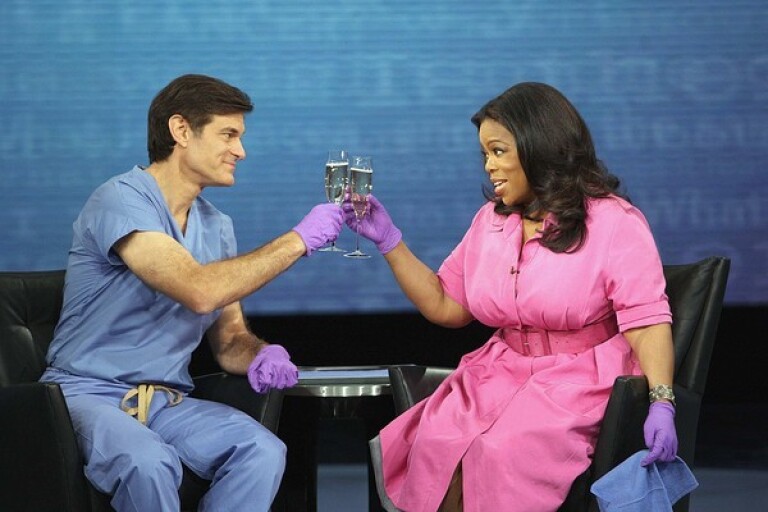 In Dr. Phil's wake, Oprah helped another health and medical expert find his footing in the world of television. Mehmet Oz, a cardiothoracic surgeon, first appeared on Oprah's show in 2004. Clad in his blue surgical scrubs, "Dr. Oz" was a Tuesday regular on "The Oprah Winfrey Show" for five seasons, touting both traditional and alternative ways to achieve good health.
Above: Oprah raises a champagne toast to Dr. Oz after announcing his departure from Oprah's show to launch "The Dr. Oz Show," co-produced by Harpo and Sony, in 2009.
(George Burns / Harpo Productions / Associated Press)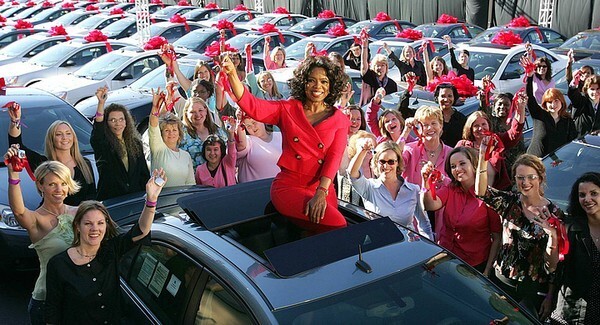 In September 2004, Winfrey proved she really was the hostess with the mostest when she gave 276 audience members a brand! new! car! to celebrate the premiere of her show's 19th season. Winfrey screamed and jumped up and down on the stage, shouting: "Everybody gets a car! Everybody gets a car!" then led her audience to the parking lot to see the fleet of cars: a $28,400 fully loaded Pontiac G6, donated by the carmaker. Recipients had been pre-selected because friends had told the show they needed some wheels.
She started the giveaways in 1994, when she took her 131-member studio audience to
Philadelphia
on a day's notice to climb the famous "Rocky" steps, visit the
Liberty Bell
and eat as many Philly cheesesteaks as possible. The generous host would later go on to gift trips to Disney World, college scholarships, homes for Katrina victims, 2012 VW Beetles and an eight-day trip to Australia in September 2010 to her most loyal viewers.
(Bob Davis / Associated Press)
In what became commonly known as the "couch incident," Tom Cruise made pop culture history when he bounced around Winfrey's set and, yes, jumped on her couch -- all in the name of love for then-girlfriend Katie Holmes. The couple married in 2006.
(TVgasm.com)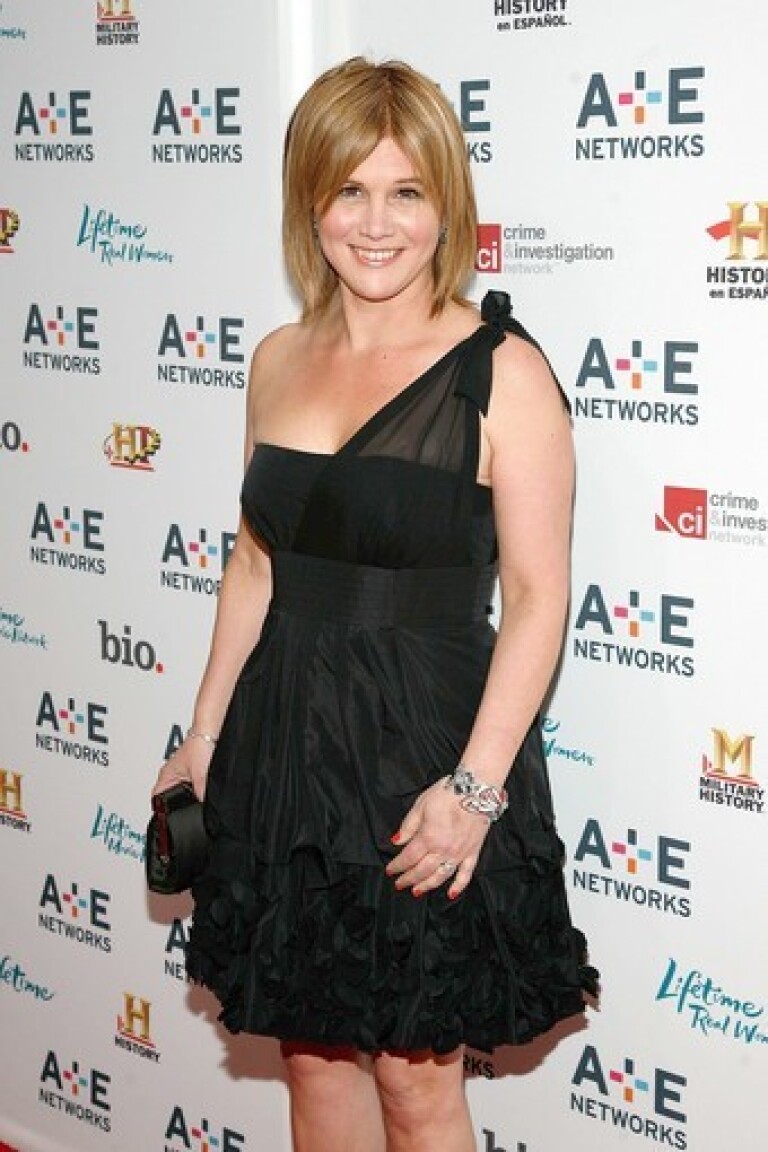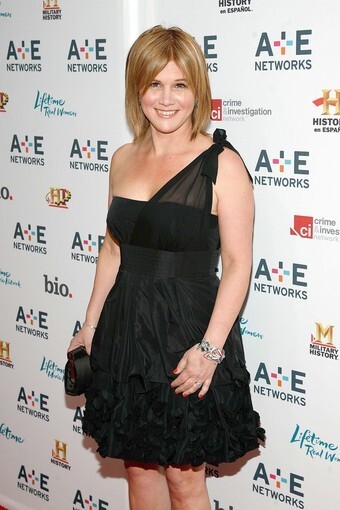 Whenever Tracey Gold would sit down with Oprah, it was bound to be memorable. Gold, pictured here in early May 2011, first went on the show as the 16-year-old star of "Growing Pains," and the actress was in the midst of a coming-of-age battle herself. At the time, Gold was starving herself and battling anorexia. When Gold returned to Oprah in 2002, her life was also in the midst of turmoil, as her son had nearly drowned in a her pool.
Yet it was her 2005 visit that brought forth some real grown-up demons. Gold went on "The Oprah Winfrew Show" to discuss her late 2004 arrest for driving under the influence, after an accident in which she drove her SUV off a freeway and injured her husband and two of her three children. It was an emotional show. "You know, a DUI is not the worst thing," Gold said during the episode. "Hurting somebody you love is the worst thing."
(Andy Kropa / Getty Images)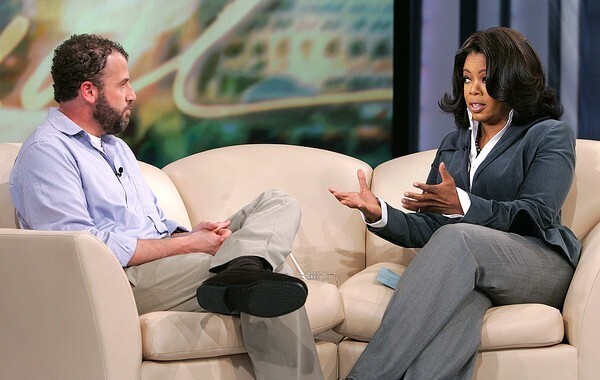 Heaven help the person who makes
Oprah Winfrey
look the fool.
In 2005, Winfrey deemed author
James Frey
's drug addiction memoir, "A Million Little Pieces," worthy of her book club -- an honor with benefits akin to that of a winning slot machine. Too bad it was revealed in 2006 that "memoir" is not the most accurate word to describe Frey's book.
After the fallout, Winfrey invited Frey on her show and lashed into him by asking questions like "How much of the book is fabricated?," "Why did you lie?" and if Frey felt as if he conned his readers as she picked apart sections of his book. Frey admitted to embellishing some of the incidents in his book.
(George Burns / Associated Press)
Oprah and Gayle. Gayle and Oprah. The relationship of best friends played out in front of millions when
they decided to drive cross-country
by themselves (of course, with a camera crew in tow). The trip started in
Santa Barbara
and ended 10 days and 3,600 miles later in
New York City
, with stops at the Wynn Hotel in Las Vegas, a Navajo reservation, two weddings, a Dairy Queen, Graceland, the Lorraine Motel (where
Martin Luther King Jr.
was slain), Amish country in
Pennsylvania
and more. Despite Gayle's constant singing, the duo
remained close friends afterward
, fulfilling the pinkie swear they made at the beginning of the trip and participating in myriad experiences.
(Harpo Entertainment)
Australian author Rhonda Byrne's self-help book "The Secret" was published at the end of 2006, but it wasn't until Oprah had the woman on two episodes of her show that the book, its philosophy and its DVD predecessor became a media sensation. "The Secret" espouses the power of positive thinking, and Winfrey's endorsement of it raised the eyebrows of critics who lamented that she was using her vast influence to peddle something many considered to be a lot of hokum.
(Stephen Chernin / AP)
It's the racism rumor that wouldn't go away. Though Oprah
first denied it on Jan. 11, 1999
, for years, an Internet-spread rumor went unchecked that said Oprah had asked clothing designer
Tommy Hilfiger
if he had said that his clothes were not made for minorities (specifically "African Americans, Hispanics, Jews and Asians"), and that he said yes. It was not true, and Hilfiger had never even been on the show. The designer hired
FBI
agents and more to find the source of the rumor, to no avail.
Winfrey finally did have him on the show in May 2, 2007,
to clear up the whole ugly mess.
(Oprah.com)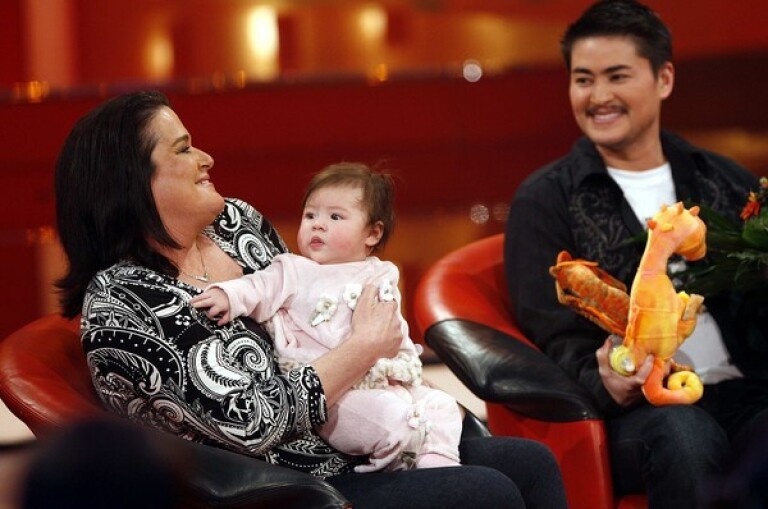 In 2008, Oprah introduced the world to the first
pregnant man
. In his TV interview, Thomas Beatie, right, revealed he used to be a woman. Despite going through sexual reassignment (he's legally considered a man), he was able to keep his ovaries and uterus intact. The married father, who now has three little ones, chose to carry the babies because his wife Nancy, left, is unable to have children.
(Hermann J. Knippertz / Associated Press)
Former "One Day at a Time" actress Mackenzie Phillips shocked national audiences in September 2009 when she revealed to Oprah that she had a decade-long sexual relationship with her father
John Phillips
. The actress, who was promoting her tell-all book "High on Arrival," returned for a second satellite appearance on the show later that week with half-sister
Chynna Phillips
. Mackenzie also revealed that it was her father, the beloved Mamas and Papas singer, who first gave her intravenous drugs.
Winfrey read comments on the show made by
Michelle Phillips
, John Phillips' former wife and a member of the
Mamas and the Papas
, that denied her claims about the relationship, but Mackenzie stood her ground with Oprah.
"When Michelle found out I was writing the book, she vowed to do everything she could to discredit me.... She's either protecting the Mamas and Papas brand or is having a textbook reaction: She's embarrassed, sweep it under the carpet, protect the abuser," Phillips told Winfrey.
(Chris Pizello / Associated Press; Angela Weiss / Getty Images)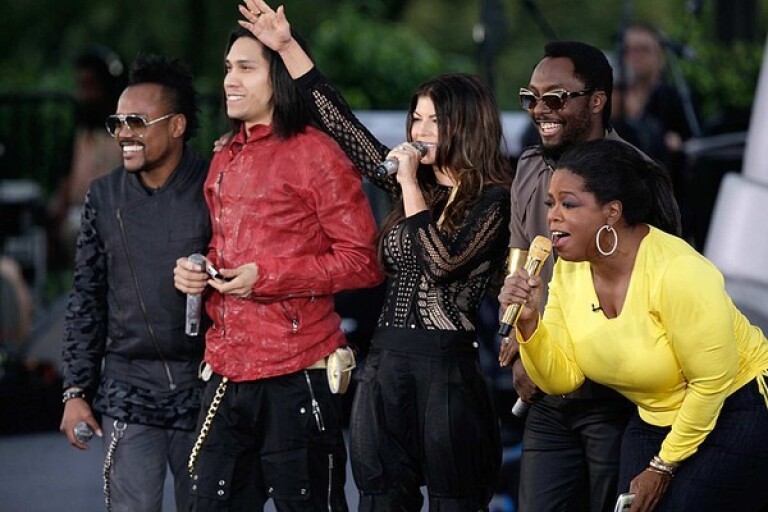 Oprah invited the Black Eyed Peas to perform at her Season 24 kickoff party on
Michigan
Avenue in Chicago, but they had more than just a song and dance in store. When BEP started to sing "I've Got a Feeling," the crowd of about 20,000 transformed into a
flash mob
, and the scene stunned the queen of surprises. She cried out, "That is the coolest thing ever!" as the tune ended.
(Kiichiro Sato / Associated Press)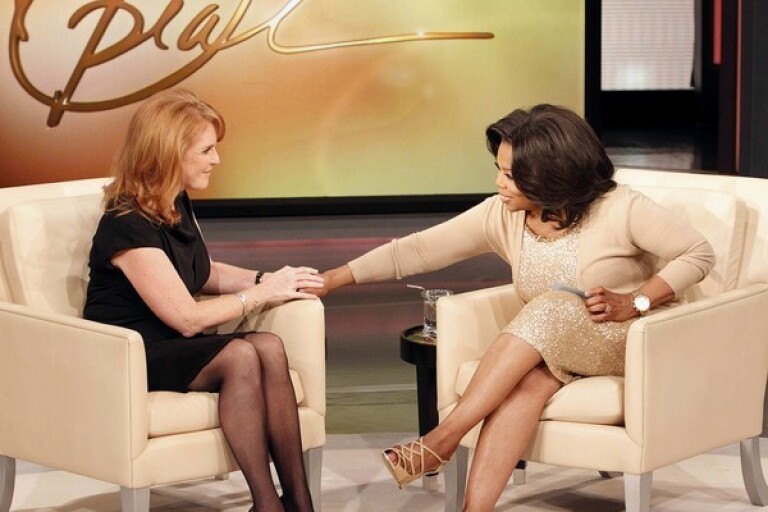 Sarah Ferguson
opened up to Oprah about
the reasons she betrayed the royal family
when she offered a News of the World reporter access to her ex-husband
Prince Andrew
in exchange for money. She and the Duke of York had divorced in 1996, and she was estranged from the royal family. In that time she accumulated debt and had "been in the gutter at the moment." Winfrey also got her to admit to drinking and having an eating disorder, and to watch the video footage that caught Fergie in the act after she admitted that she had never watched it in its entirety.
Fergie made another appearance on Oprah's show, pictured here, to promote her reality series "Finding Sarah," which will air on OWN. She also spoke out about her snub from Prince William and
Kate Middleton
's royal wedding and announced that her daughter Princess Beatrice would
auction her memorable wedding hat for charity
.
(George Burns / Associated Press)
Oprah Winfrey is apologizing for the media maelstrom that followed the experience with racism she said she went through in Switzerland.
The media maven, 59, addressed the recent incident Monday at the Los Angeles premiere for Lee Daniels' "The Butler," a film in which she makes her first big-screen appearance in 15 years.
First, some background: The TV queen had been refused the opportunity to look at a $38,000 Tom Ford handbag at Zurich's tony Trois Pommes store while she was shopping on her own in the Swiss city. Winfrey said the saleswoman, who didn't recognize her, told her the Jennifer bag was "too expensive" for her. After failing to persuade the saleswoman to bring her the bag, Winfrey said, she left the boutique without making a big deal about how she was treated.
LOOK BACK: 25 great 'Oprah' moments
Winfrey brought up the incident when she was asked about racism during an Entertainment Tonight interview, though she refused to mention the name of the shop.
"There's two different ways to handle it," Winfrey said in the interview. "I could've had the whole blow-up thing and thrown down the black card and all that stuff. But why do that? Clearly, [racism] still exists, of course it does."
But the media being what it is, all the pertinent details got out. (Because nobody tussles with Oprah and gets away with it.)
The Swiss Tourism Office has since issued an apology for the mishap. But the shop claimed the whole thing was "a misunderstanding" that had nothing to do with racism and resulted in their shop girl being unfairly attacked. The saleswoman also called Winfrey "a liar," according to German newspaper Sontaggs Blick (via the Daily Mail).
At "The Butler" premiere, she responded.
"I think that incident in Switzerland was just an incident in Switzerland," she told the Associated Press and CNN. "I'm really sorry that it got blown up. I purposefully did not mention the name of the store.
"I'm sorry that I said it was Switzerland. I was just referencing it as an example of being in a place where people don't expect that you would be able to be there."
Winfrey had previously said that there had been no need for an apology from the shop.
"It's not an indictment against the country or even that store," she said. "It was just one person who didn't want to offer me the opportunity to see the bag. So no apologies necessary from the country of Switzerland. If somebody makes a mistake in the United States, do we apologize in front of the whole country? No!"
ALSO:
See 'Avengers' star Tom Hiddleston sing 'Bare Necessities' at D23
Mayim Bialik explains why she's blogging Jewish aspects of divorce
Jennifer Aniston hosts Justin Theroux's birthday bash, not wedding
Follow Ministry of Gossip @LATcelebs.
---
The complete guide to home viewing
Get Screen Gab for weekly recommendations, analysis, interviews and irreverent discussion of the TV and streaming movies everyone's talking about.
You may occasionally receive promotional content from the Los Angeles Times.