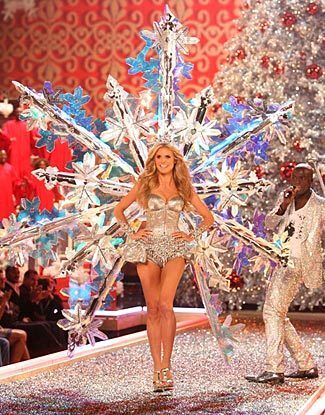 16 Images
Red Carpet Rewind: Victoria's Secret fashion show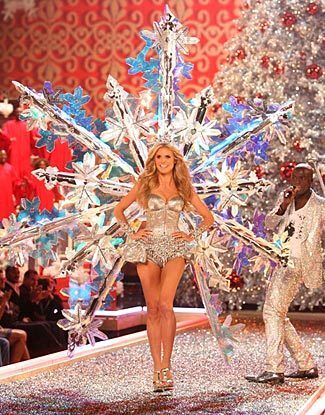 By Elizabeth Snead, Los Angeles Times Staff Writer
Little Miss Snowflake
Even Seal is amazed by Heidi's ability to walk in high heels with a giant crystal snowflake strapped to her back.
(WireImage)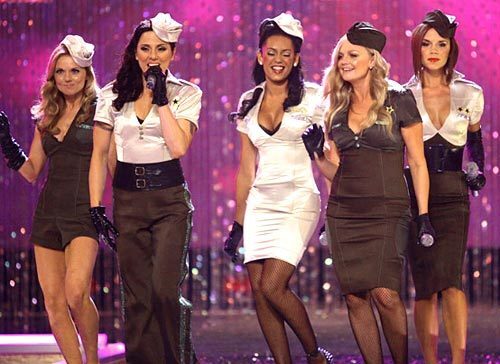 WWII flashbacks
And for an encore, "The Boogie Woogie Bugle Boy of Company B!" C'mon, get up on your walker and sing along!
(WireImage)
Posh poseur
Posh doing what she does best, striking a pose in a Roberto Cavalli gown.
(WireImage)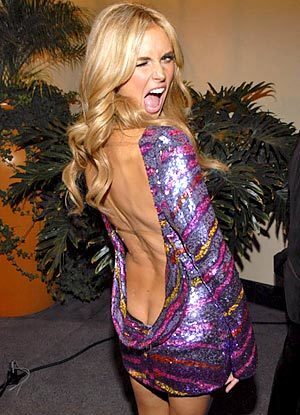 Wise crack
At the after-party, Heidi does the supermodel version of plumber's butt.
(WireImage)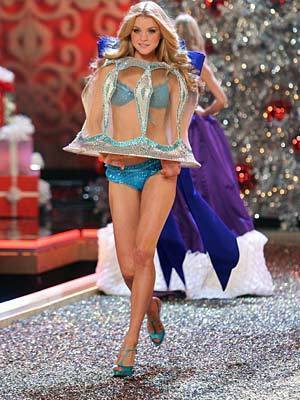 Jingled bells
Look at me! I'm a Christmas tree ornament!
(WireImage)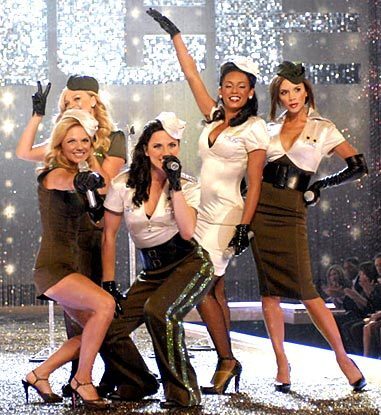 Stars and bras
Does Victoria Beckham's recruitment pose make you want to sign up for service?
(WireImage)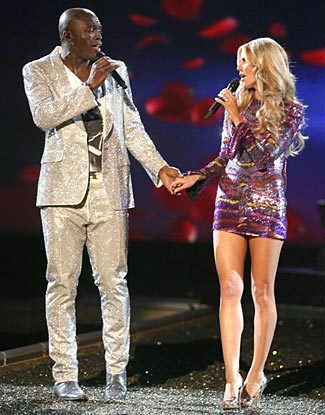 Silly love songs
Heidi and Seal: the new Sonny and Cher?
(WireImage)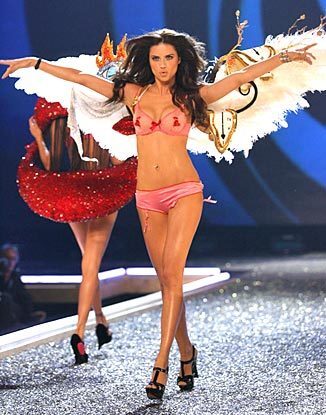 Flight path
Fasten your seatbelts. This one's about to take off.
(WireImage)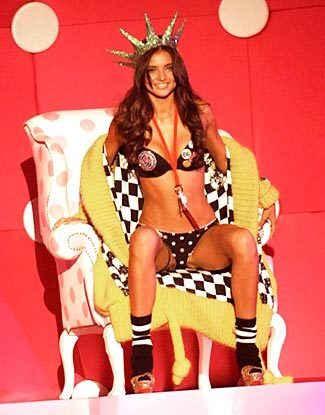 Toilet humor
This is not supposed to be that kind of throne. It just looks like it.
(WireImage)
Handwriting analysis
I don't get it. Is this Calligraphy Porn?
(WireImage)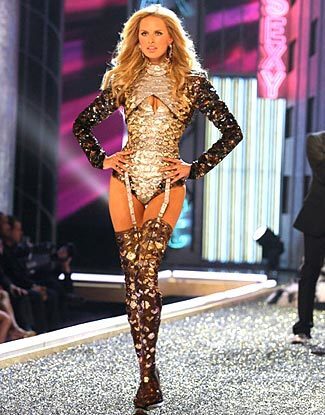 The day the stage stood still
Gort! Klaatu Barata Nikto! Darn, it's not working. Run for your lives!
(WireImage)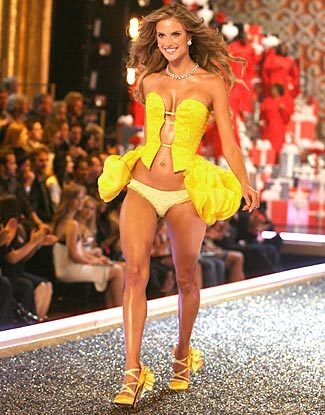 Saddle up
Just what every woman needs: bright yellow saddlebags.
(WireImage)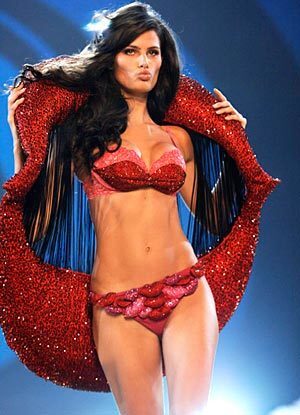 Lip service
A possible ad for Restylane lip enhancement?
(WireImage)
Skirting the issue
Is that a really big hat or is this model wearing a skirt on her head?
(WireImage)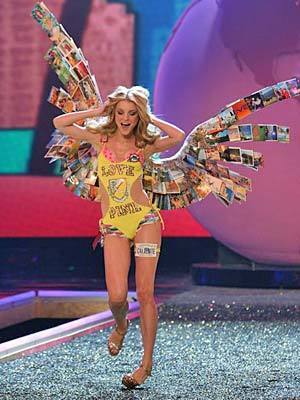 Wings of desire
This angel's wings - made of postcards - gives new meaning to the phrase "Wish you were here."
(WireImage)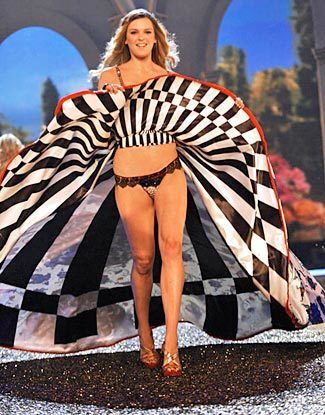 Fallen angel
Proof positive that even angels can have a bad angle.
(WireImage)