10 Images
Un-model behavior
Janice Dickinson
After a successful modeling career in the 1970s, Janice Dickinson shot back into public consciousness inc recent years thanks to her gig as a judge on "America's Next Top Model" and a slew of other reality TV shows. Her celebreality persona is aggressive and mean which carries over to her non-televised life as well. She once told Al Roker that Tyra Banks is fat (she later claimed it was a joke), was reportedly banned from attending LA Fashion Week last year after refusing to take her assigned seat, and has an admitted addiction to plastic surgery.
(Lawrence K. Ho / Los Angeles Times)
By Deborah Netburn, Los Angeles Times Staff Writer
For a certain kind of journalist and a certain kind of publication, Naomi Campbell is the gift that just keeps giving: beautiful, famous, and seemingly incapable of controlling her temper in public. Most recently she was arrested for allegedly spitting on a cop at Heathrow Airport when her luggage was lost. She was led away in cuffs and has since been banned from flying with British Airways. That's tabloid headline news if we ever saw it!
Models have often provided fodder for the kind of publications that want their bad girls (and boys) to still look great. Here are some other models that have delighted the press with their less than attractive behavior.
(SASCHA SCHUERMANN, AFP/Getty Images)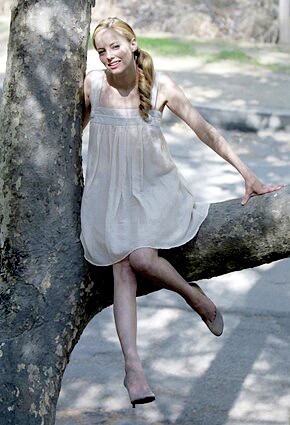 Bijou Phillips
The quintessential hard partying teen model—Phillips started modeling in the 90s at the age of 13, was emancipated from her rock star parents at 14 and entered rehab at 15 (not for drugs she claimed, but to stop running up large bills on her father rocker John Phillips' credit cards). She later posed nude for Playboy, and in 2004 pleaded no contest to criminal charges after getting in a fight with a Playboy Playmate at a Los Angeles club.
(Annie Wells / Los Angeles Times)
May Andersen
In April of 2006 then 23-year-old Sports Illustrated and Victoria's Secret Model May Andersen was arrested after allegedly getting unruly on a flight from Amsterdam to Miami and hitting a flight attendant. She was charged with disorderly intoxication and misdemeanor simple battery. Prosecutors eventually agreed to drop the charges if she would take an anger management class.
(Stephen Lovekin / Getty Images)
Tyra Banks
Former model and current Oprah-wannabe Tyra Banks has made some questionable choices on "The Tyra Banks Show"—donning fat suits, walking off the set when squabbling guests wouldn't let her get a word in edgewise--but nothing beats the time she felt up "American Idol" runner up Katharine McPhee's breasts to dispel rumors that they had been artificially enhanced.
()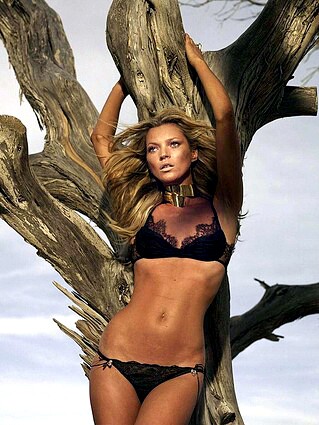 Kate Moss
She's been the face of Dolce & Gabbana, Gucci and Louis Vuitton among a slew of other high priced brands, but in September of 2005 she became the face of bad girl models when The Daily Mirror ran a cover photo of her allegedly using cocaine while at a recording session for her boyfriend's band Babyshambles. Although Moss did not publicly admit to using drugs at the time she did release a statement that said in part, "I take full responsibility for my actions…."
(Associated Press)
Gisele Bundchen
Back in 2004 Gisele Bundchen lost her Yorkshire terrier and put signs around her neighborhood offering a $5,000 reward for the dog's return—no questions asked. A young couple found the dog and went to request the award, but claimed they were arrested at gun point for dog napping. They were eventually cleared of any wrongdoing, but still never received their $5,000 reward.
(Silvia Izquierdo / Associated Press)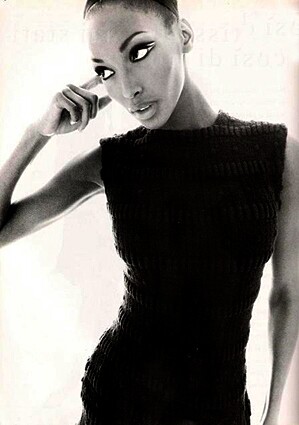 Beverly Peele
A successful fashion model of the late 80s and 90s who has been featured in over 200 magazines as well as a George Michael video, Peele was arrested and charged with two counts of grand theft in 2006. She had found a wallet in a shopping cart and returned it to its owner only after copying down some credit card numbers. She spent thousands of dollars, mostly on housewares. She was sentenced to three years probation and 300 hours of community service.
()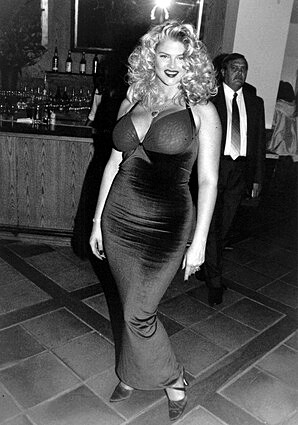 Anna Nicole Smith
"Model" was just one of the ways one might describe Anna Nicole Smith, who had a stint as the face of Guess Jeans. Other phrases might have been "former topless dancer," "wealthy widow," "reality star," "bad actress," "bereaved mother" and "basket case." Nobody would have described her or her life as "pretty" by the end.
(Alan Berliner / Berliner Studio)