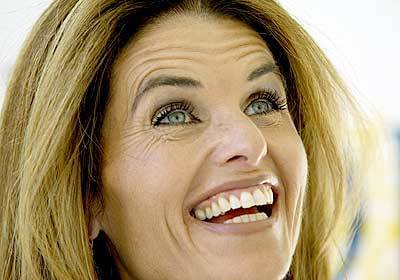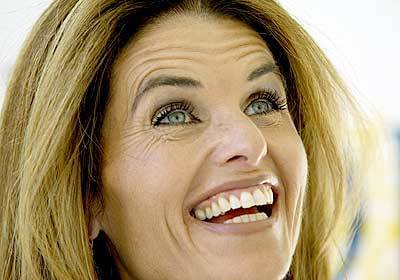 'I'm not looking to come in here and run for office from this.'
Maria Shriver signs copies of her book, "What's Happening to Grandpa," at the L.A. Times Festival of Books.
(Gary Friedman / LAT)
Maria Shriver, right, and her husband Governor Arnold Schwarzenegger
Maria Shriver with Gov. Schwarzenegger after his inauguration.
(Robert Durell / LAT)
Actor Arnold Schwarzenegger and his wife Maria Shriver
Schwarzenegger and Shriver arrive at San Francisco's Justin Herman Plaza in 1996 to donate memorabilia from his film "Jingle All the Way" to the Planet Hollywood restaurant in the city.
(AP)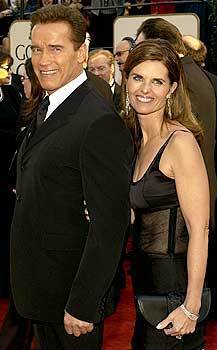 At 2003 Golden Globes
Maria Shriver arrives with her then-actor husband at the 60th Annual Golden Globe Awards in January 2003, in Beverly Hills.
(AFP)
Maria Shriver
Maria Shriver attends a luncheon held in her honor in Sacramento late last year.
(AP)