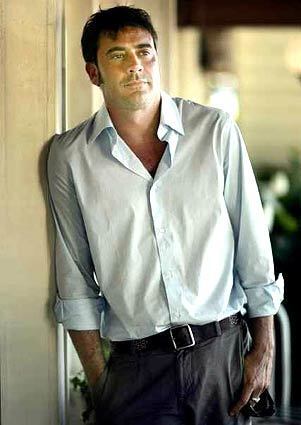 11 Images
The Dreamy Men of 'Grey's Anatomy'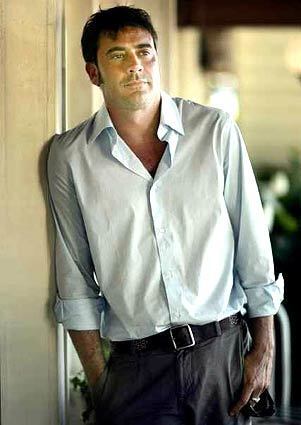 "It was a grim day, let me tell you," Jeffrey Dean Morgan says of shooting his death scene for the season finale. "A dark, grim day. I'm still not over it. It broke my heart to leave that show."
(Francine Orr / LAT)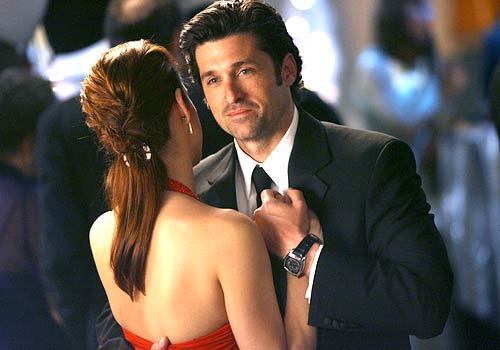 In the season finale of ABC's "Grey's Anatomy," Dr. Shepherd and others dress up for a high-school prom held at Seattle Grace Hospital. But he's not thinking about his wife (played by Kate Walsh) on the dance floor; he's got his eye on Meredith.
(Scott Garfield / ABC Broadcasting Co.)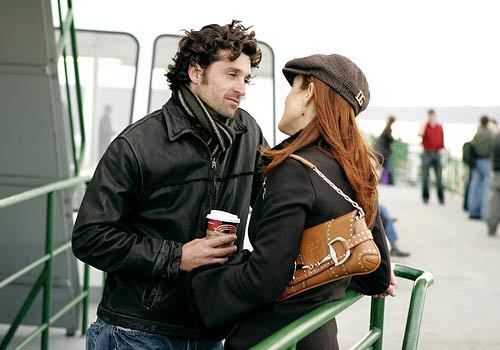 From an episode last fall, Derek and Addison (Kate Walsh), ride the ferry and discuss their future. He left her after she had an affair with his best friend. But just as he realizes he's falling for Meredith, she shows up in Seattle, determined to save their marriage. The interns dub him "McDreamy."
(Craig Sjodin / ABC Broadcasting Co.)
Jacki Moore, 37, poses next to a computer screen full of images of Patrick Dempsey, who portrays Dr. Derek Shepherd on "Grey's Anatomy." She is a 37-year-old mother of two, who works in the home entertainment industry, and lives and dies for the medical series.
(Richard Hartog / LAT)
Isaiah Washington plays Dr. Preston Burke, a top-ranked surgeon, who develops a relationship with Cristina, an intern played by Sandra Oh.
(Michael Desmond / ABC Broadcasting Co.)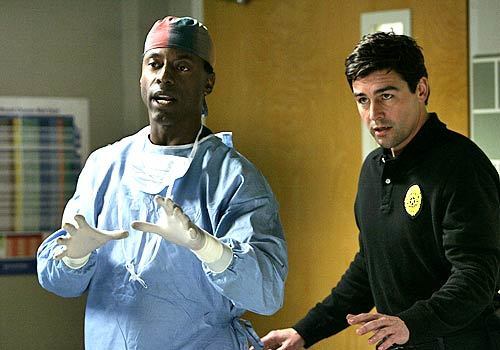 Dr. Burke and a bomb squad expert (Kyle Chandler) try to keep emotions calm when a patient arrives at the hospital with an explosive device lodged in his body, posing the threat of catastrophe. Definitely not a good day for Meredith.
(Peter "Hopper" Stone / ABC Broadcasting Co.)
Justin Chambers plays "bad boy" Alex Karov in "Grey's Anatomy." In the first season, he taunts Izzie when he learns she had worked as a lingerie model while studying to be a doctor. But this season the two hooked up as a couple and were often sneaking away for afternoon trysts - until, of course, Denny showed up as a patient.
(Scott Garfield / ABC Broadcasting Co.)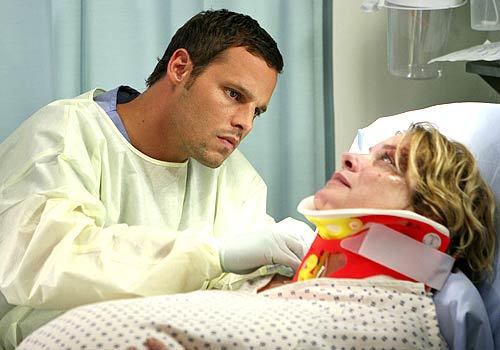 Things get tense between Alex (Justin Chambers) and Izzie (Katherine Heigl) when he realizes she's falling for Denny (Jeffrey Dean Morgan). Despite his jealousy, though, Alex rushes to console her when the heart patient dies.
(Michael Desmond / ABC Broadcasting Co.)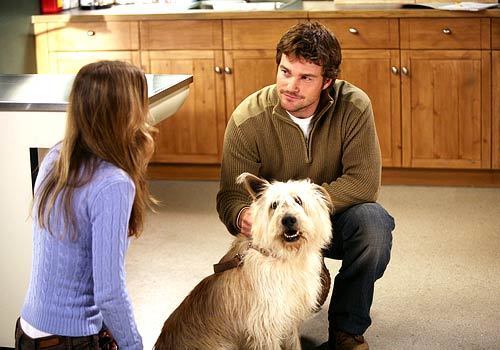 Though she's crushed when Derek (Patrick Dempsey) decides to stay with his wife, Meredith starts dating again when a vet (Chris O'Donnell) starts treating "Doc" for bone cancer and asks her out.
(Richard Cartwright / ABC Broadcasting Co.)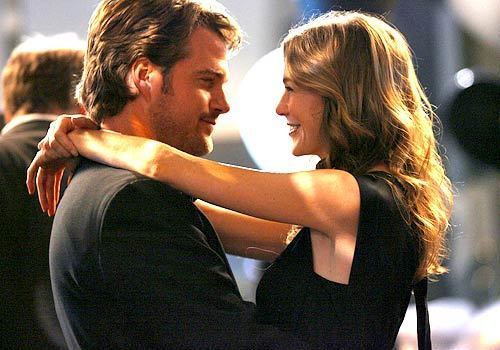 Finn (Chris O'Donnell) gets to take Meredith (Ellen Pompeo) to the "prom" held at Seattle Grace, and for awhile, she actually seems not to be thinking about Derek.
(Scott Garfield / ABC Broadcasting Co.)
The season finale ends with Meredith at the prom being beckoned by both Derek and Finn. Which man will she choose? And is Izzie really resigning from the hospital now that Denny is gone? We'll have to wait until next fall to find out.
(Gale Adler / ABC Broadcasting Co.)