Rebellion in Detroit: The real-life events that inspired Kathryn Bigelow's new film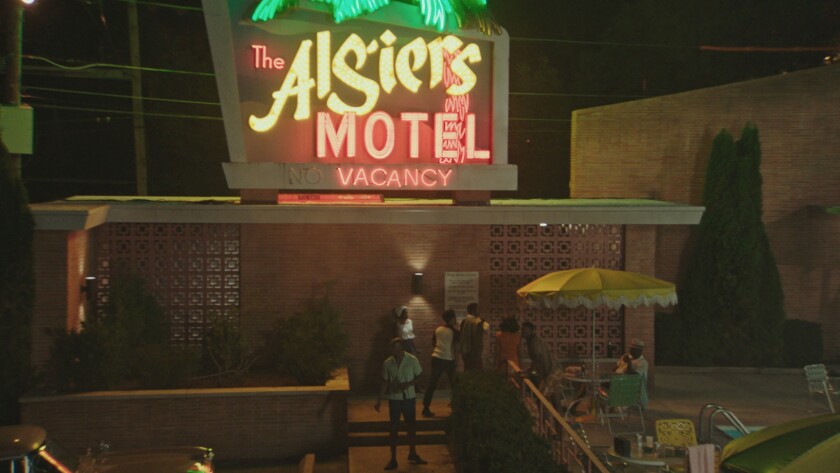 "Detroit," the latest installment in Oscar-winning director Kathryn Bigelow's gritty film repertoire, recounts the racially charged killings at the Algiers Motel in 1967. The incident was catalyzed by a series of race riots that had broken out across the nation in the preceding months, now remembered as the Long Hot Summer.
Bigelow's "Detroit" depicts the chaos that erupted in aftermath of the title city's 12th Street Riot — civilians' exasperated response to racial tension between the black community and its mostly white police force. The following is a timeline of major events.
July 23, 1967 (12th Street Riot, Day 1): Around 3:30 a.m. on Sunday, July 23, Detroit police officers raided a "blind pig" (an unlicensed, after-hours bar), tucked into the second-floor office of a civil rights organization. As officers began to arrest the bar's 85 patrons, hundreds of angry onlookers gathered in the street.
By 3 p.m., thousands of civilians had begun to riot.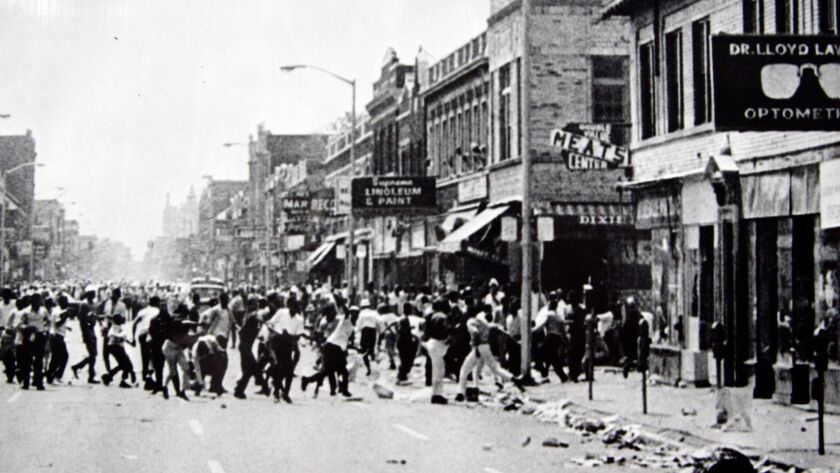 July 24, 1967 (12th Street Riot, Day 2): By Monday, the rioting had escalated. Several police officers were pinned down by snipers in various precincts along Detroit's east side, and some 30 unruly fires burned across the city.
July 25, 1967 (12th Street Riot, Day 3): Jarred by the growing disorder, Detroit city leaders deployed nearly 2,000 army paratroopers to the city's east side.
Late that night, a police task force stormed the Algiers Motel (in the heart of the riots) in search of gunmen who they suspected might be stationed there. Partnering with the motel's security guard, they shot and killed three black civilians — Carl Cooper, Aubrey Pollard and Fred Temple — and severely beat nine others. The officers did not report the deaths to the Detroit Police Homicide Bureau.
July 26, 1967 (12th Street Riot, Day 4): The riot's four-day lifespan reaped a death count of 43 people, in addition to more than 1,100 injuries and 7,000 arrests.
May 1968: Security guard Melvin Dismukes, a black man, was charged with felonious assault for gravely beating two men in the Algiers Motel's first-floor hallway. An all-white jury found Dismukes not guilty; they returned the verdict in a record 13 minutes.
After confessing to two of the three killings, task force officers Ronald August and Robert Paille were charged with murder.
Aug. 23, 1968: August and Paille — as well as a third officer, David Senak — were arrested for conspiracy. Their three-day trial took place one month later.
October 1968: John Hersey's book "The Algiers Motel Incident," a comprehensive look at the events based on interviews with survivors, family members, and key witnesses, plus forensic evidence, is published.
"Detroit" trailer starring John Boyega, Will Poulter, Algee Smith, Jason Mitchell and John Krasinski.
Dec. 1, 1968: The presiding judge dismissed the conspiracy charges against August, Paille and Senak. He noted the incident's "unfortunate violence," which, he said, was "scarcely surprising," given the magnitude of the riots.
May 1969: August's trial for first-degree murder (conflicting evidence during pre-trial examinations had left Paille in the clear) began. His lawyer argued "justifiable homicide."
June 9, 1969: The jury was instructed to either convict August of first-degree murder or to acquit him. After deliberating for 2 1/2 hours, the all-white jury found him not guilty. The judge's instructions were criticized by black leaders as "having all but guaranteed" August's acquittal.
January-February 1970: August, Paille, Senak and Dismukes were put on trial for federal conspiracy. After several weeks of hearings, the trial's all-white jury gave its final verdict: not guilty.
ALSO:
Kathryn Bigelow's 'Detroit' takes on a tragedy then — and now
'I had to photograph this shocking event.' What one journalist remembers 50 years after the Detroit riots
---
The complete guide to home viewing
Get Screen Gab for weekly recommendations, analysis, interviews and irreverent discussion of the TV and streaming movies everyone's talking about.
You may occasionally receive promotional content from the Los Angeles Times.