8 Images
Lifetime's wackiest movies
Think the networks go a little overboard with specials around the holidays? You obviously haven't watched enough Lifetime, which has a back catalog of holiday movies long enough to program a whole new channel. Our pick for the craziest of these movies stars perennial TV stud Harry Hamlin as Santa's son, a money-minded businessman who decides to take over Santa's North Pole workshop. Special bonus for "Star Wars" fans: Rebel pilot Porkins, from "A New Hope," plays Santa himself.
(Frazer Harrison / Getty Images)
We've seen nervous brides, bridezillas and even slain brides, but only Lifetime could eliminate one essential element of all bride movies -- the groom -- and give us an all-bride extravaganza! "Smallville's" Erica Durance stars as a woman fed up with marriage pressure who decides to marry herself. No doubt, self-abuse and self-infidelity will follow in short order.
(WireImage)
Lifetime has educated us all in the dangers of kids' gymnastics and cheerleading, but this 2006 thriller starring Alexandra Paul is perhaps the craziest of them all! Seeking a safe neighborhood for her children, Paul moves into a gated community, but when her daughter beats out her neighbor's daughter for the town's very selective soccer team, the family is subjected to threats and slain pets. Not even soccer is safe in the eyes of frightened suburbanites. Safer to lock your doors and just watch Lifetime!
(WireImage)
Janine Nielssen, (Brooke Shields) has finally found happiness -- with a loving lesbian partner, Sandy, and thanks to artificial insemination, with a new baby (which her partner bore). But when Sandy dies five years later, her scheming parents plot to take the baby away from Janine behind her back. Now Janine will have to go to court and fight for what she (and we) know is rightfully hers.
(Stephen Shugerman / Getty Images)
Angie Harmon stars as Susan Wilson, a woman living in Louisiana who discovers that a normal-seeming neighbor and churchgoer had secretly installed video surveillance in her home and was spying on her and her family. When it turned out to be legal, Wilson went to court, helping to make secret video surveillance in other people's homes illegal in nine states.
(Stephen Shugerman / Getty Images)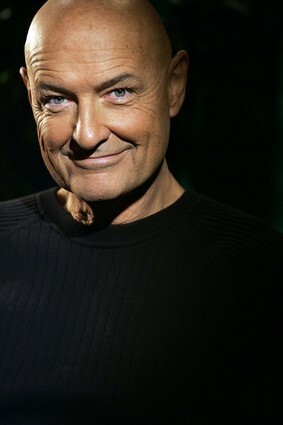 What makes this interfamily affair movie better than all the other interfamily affair movies that have been on Lifetime over the years? Well, the directness of the title helps (no mystery there!). Terry O'Quinn stars, and we like the added twist that the rivalry between father and son will ensure that both of them won't make it out of this seedy story alive!
(Richard Drew / Associated Press)
Thanks to after-school specials and Lifetime movies, we know there are often severe consequences to teenagers having sex. And if the teenager is especially young, and is part of group whose members have multiple sexual partners, then those consequences become all the more … consequential. Marcia Gay Harden stars as a mom who discovers her seemingly good-girl teen daughter is part of such a group, and when kids in the high school start getting a whole host of sexually-transmitted diseases, it may be too late for her daughter.
(Carolyn Kaster / Associated Press)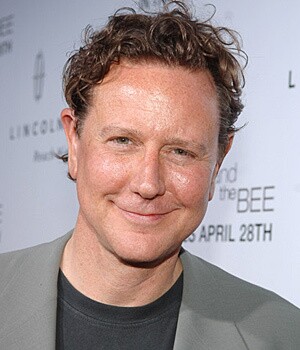 Something terrible is happening in Seattle. A dynamic heart surgeon is losing patients at an alarming rate. What's going on? They are literally blowing up (exploding!) after surgery. To get to the bottom of it all, the doctor must team up with a Seattle bomb expert (Judge Reinhold of all people!) to discover the truth: a disturbed man has set mini-bombs in pacemakers as a way to extract revenge for the death of his son during a surgery accident. Of course!
(WireImage)