5 Images
War films and the Oscars
David Lean's best picture winner stars Alec Guinness, right, as a prisoner in a Japanese POW camp tasked with building the titular bridge -- not knowing, of course, that his own military is planning to destroy it.
(Keystone-France / Gamma-Keystone via Getty Images)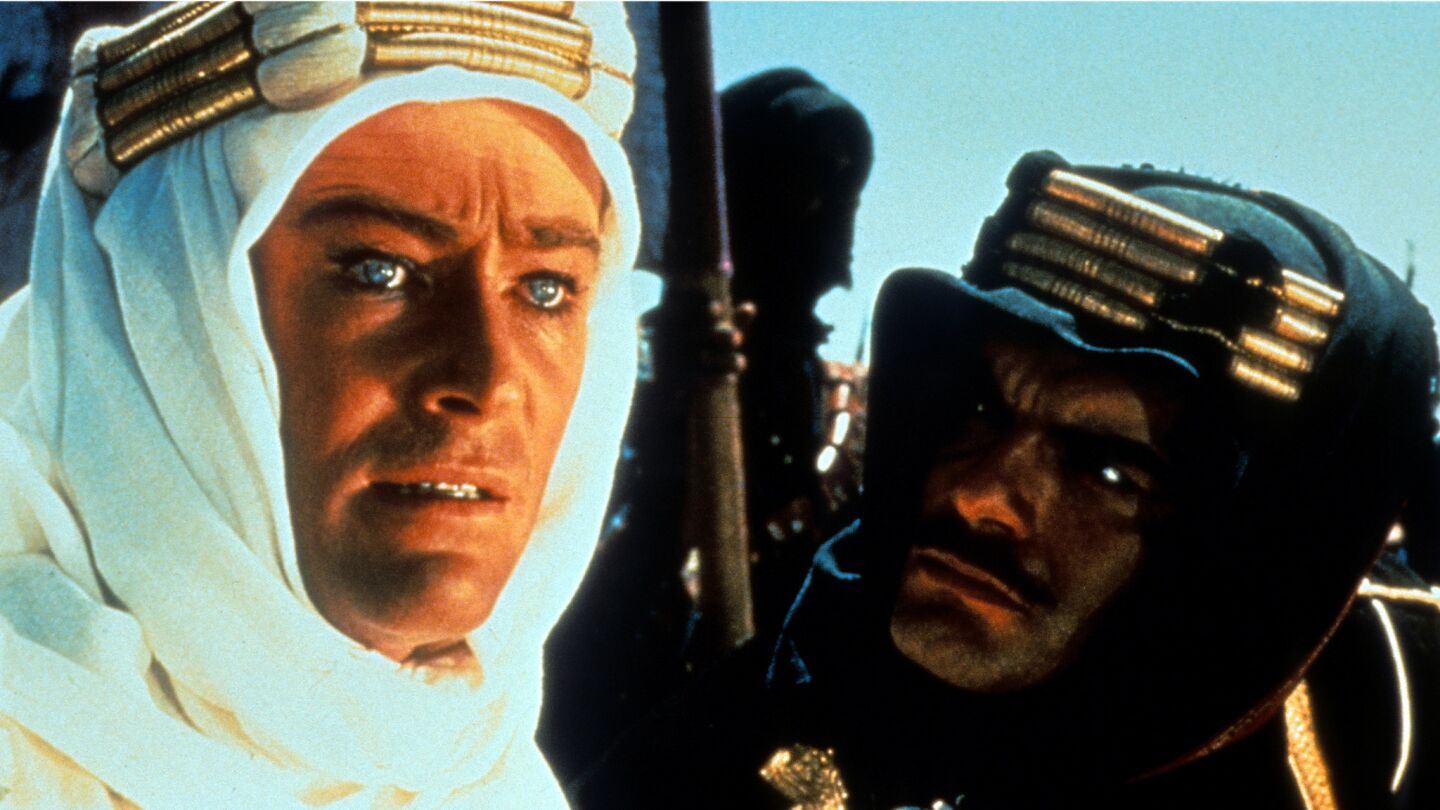 The David Lean-directed biopic stars Peter O'Toole as T. E. Lawrence, the British army officer who took part in the Arab Revolt against the Ottoman Turks during WWI. Nominated for 10 Oscars, it won seven, including best picture.
(Michael Ochs Archives / Getty Images)
George C. Scott starred as controversial U.S. Gen. George S. Patton. The film won seven Oscars, although Scott refused to accept his lead actor award.
(Silver Screen Collection / Getty Images)
The first of writer-director Oliver Stone's Vietnam War movies centers on an inexperienced U.S. soldier, played by Charlie Sheen, center, with Willem Dafoe, left, and Tom Berenger. Among its four Oscars were wins for best picture and director. (Roland Neveu / LightRocket via Getty Images)
Mel Gibson directed and starred as William Wallace in this film depicting the war of Scottish independence in the 13th century. The movie won five Oscars, including picture and director.
(Andrew Cooper / AP)