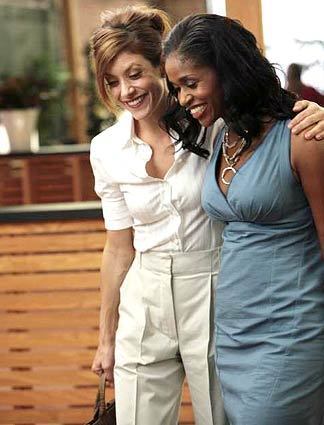 10 Images
BBFs (Black Best Friends)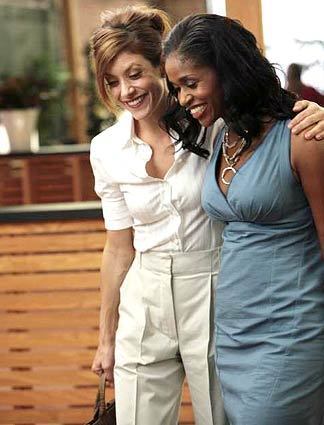 By Patrick Day, Los Angeles Times Staff Writer
They're wise, loyal and often full of sass. What would the white heroine do without the Black Best Friend (BBF)? Here are some notable BBFs from recent film and TV history.
Merrin Dungey, "Grey's Anatomy" / "Private Practice" pilot (2007)
Merrin Dungey was cast as Kate Walsh's BBF in the "Grey's Anatomy" spinoff series "Private Practice," and even appeared in the two-hour preview of the new series, but when the show went into regular production, she was replaced with actress Audra McDonald.
(Michael Becker / ABC)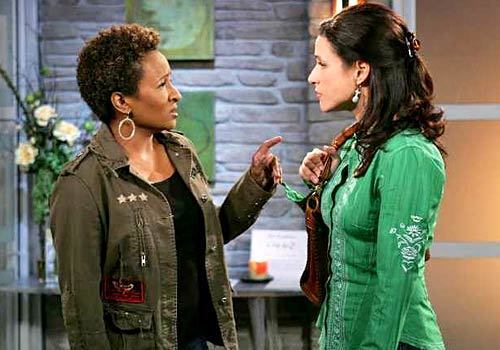 Wanda Sykes, "The New Adventures of Old Christine" (2005)
Since the cancellation of her own show, "Wanda at Large," on Fox, the actress and stand-up comedian has been performing BBF duties with Old Christine herself, Julia Louis-Dreyfuss, on her CBS sitcom.
(Bill Inoshita / CBS)
Brandy, "I Still Know What You Did Last Summer" (1998)
Sarah Michelle Gellar's character didn't survive the first movie, so for the sequel producers gave Jennifer Love Hewitt a BBF, played by the pop singer Brandy.
(Sidney Baldwin / Columbia Pictures / Mandalay Entertainment)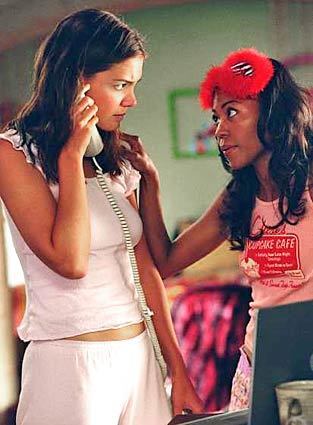 Amerie, "First Daughter" (2004)
Katie Holmes played the daughter of the president of the United States. Her BBF was played by R&B sensation Amerie.
(Christine Loss / 20th Century Fox)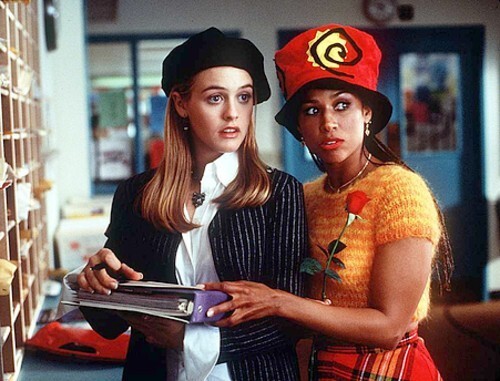 Stacey Dash, "Clueless" (1995)
Stacey Dash was such a good BBF with Alicia Silverstone, left, in the feature film "Clueless" that she retained the role when the film was brought to TV with Rachel Blanchard in the starring role as Cher.
(Elliott Marks / Paramount Pictures)
Kellee Stewart, "My Boys" (2007)
Even a TV series as overrun with testosterone as "My Boys" has room for a BBF. In this case, it's Kellee Stewart, giving series star Jordana Spiro advice on how to handle all her male friends.
(Patrick Ecclesine / TBS)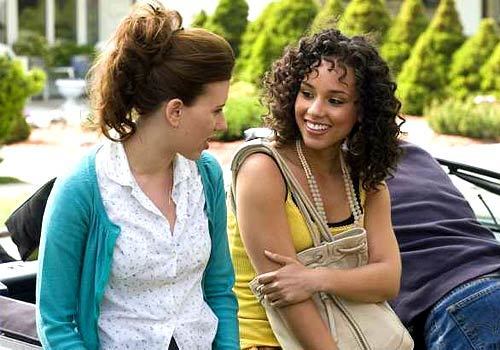 Alicia Keys, "The Nanny Diaries" (2007)
Grammy-winner Alicia Keys took time out from her big-time musical career to play BBF for Scarlett Johansson in the film adaptation of the best-selling book.
(K.C. Bailey / The Weinstein Company)
Regina King, "Legally Blond 2: Red, White and Blonde" (2003)
And here let's crown the reigning queen of the BBFs, Regina King. Miss King has spent the better part of the last decade playing BBFs to such stars as Reese Witherspoon...
(Sam Emerson / MGM Pictures)
Regina King, "Miss Congeniality 2: Armed and Fabulous" (2005)
...Sandra Bullock...
(Frank Masi / Warner Bros. Pictures)
Regina King, "A Cinderella Story" (2004)
...and Hillary Duff. That's enough BBF-ery to last Regina a lifetime.
(Ron Batzdorff / Warner Bros. Pictures)