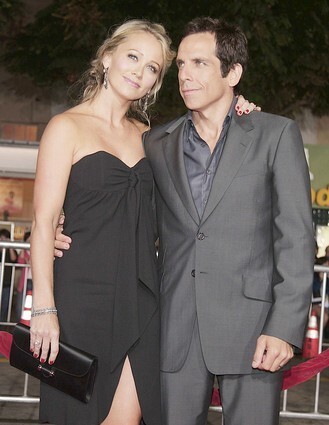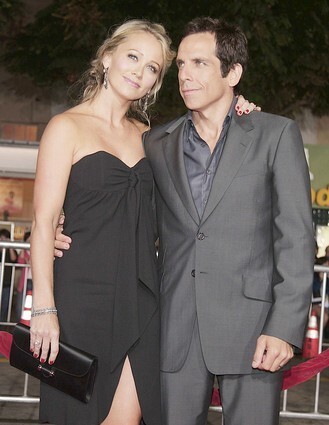 By Patrick Day, Los Angeles Times Staff Writer and Denise Martin, Special to The Times
Blondes. Alfred Hitchcock was renowned for casting them and Rod Stewart sang about them. Aaron Sorkin had a penchant for featuring conservative blondes on "The West Wing" and "Studio 60" and Marilyn Monroe once starred in "Gentlemen Prefer Blondes." But outside of Hugh Hefner and his three golden-haired girlfriends on "The Girls Next Door," Hollywood hasn't been praising blondes a whole lot lately.
Into the breach rides Ben Stiller. The "Heartbreak Kid" star has greatly expanded his film resume in the past 15 years, and a huge number of those films have seen him sharing the screen with blondes of all sorts. He likes them so much, he even married one, Christine Taylor.
Here's a run-down of Ben's other blondes:
(Kevin Winter / Getty Images)
'Flirting With Disaster' (1996)
This comedy, written and directed by David O. Russell, came along early in Stiller's big-screen career, but already the patterns of behavior were set. As a man with a confused heritage, Stiller exhibited the right amount of awkwardness and ambiguity. But one thing not left unclear was his ultimate attraction to his blond wife, played by Patricia Arquette.
(Miramax Films)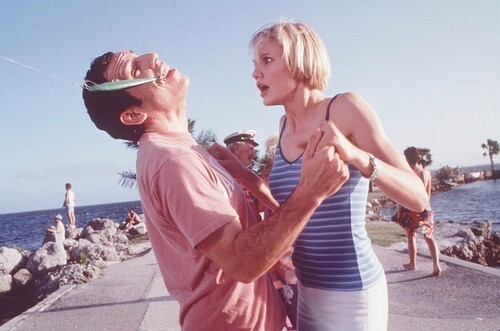 'There's Something About Mary' (1998)
In Stiller's first big comedy hit, he shared the screen with blond heartthrob Cameron Diaz. Though Stiller had to play a real sad sack in Peter and Bobby Farrelly's over-the-top comedy, Diaz was cast as the ultimate woman -- one who loved sports, beer and fast food.
(Glenn Watson / 20th Century Fox)
'Meet the Parents' (2000) and 'Meet the Fockers' (2004)
Stiller's character may have had an unfortunate last name, and absurdly wacky in-laws, but at least he got the kind of fiancée perfectly suited to his tastes. Teri Polo's character was a sweet, understanding school teacher. But most importantly, she was blond.
(Tracy Bennett / Universal Studios)
'Keeping the Faith' (2000)
Edward Norton was the director on this romantic comedy, so it's possible he was entirely responsible for casting likable blond screwball Jenna Elfman as the love interest shared by himself and costar Stiller. But we suspect Stiller may have had some hand in casting that role. After all, which actor ultimately ends up with Elfman's character? Here's a hint: which actor really, really likes blondes?
(Glen Wilson / Touchstone Pictures)
'The Heartbreak Kid' (2007)
Teaming Stiller with a blond did so well for the Farrellys before, it was only a matter of time before they tried it again. Here, he plays a man who marries a blond (Malin Akerman) and then discovers all her unlikable personal habits. She may be the diametric opposite of Cameron Diaz's golden goddess, but Akerman provides a nice change of pace for those expecting just another blond. After all, not all movie blondes can be perfect.
(Zade Rosenthal / DreamWorks)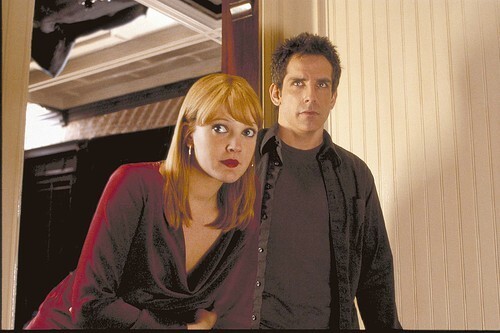 'Duplex' (2003)
Drew Barrymore has had all manner of hair colors throughout her career, but to play opposite Stiller in director Danny DeVito's dark comedy about a couple trying to off their evil next-door neighbor, she chose to go as a honey blond. The movie flopped at the box office and Barrymore was nominated for a Razzie award as worst actress. She lost the dubious award to Jennifer Lopez. Perhaps the blondeness saved her.
(Darren Michaels / Miramax)
'Dodgeball' (2004)
Stiller met Christine Taylor while filming an unaired TV pilot, but they worked so well together, he went on to star opposite her in two other films: "Zoolander" and "Dodgeball." Just to keep things interesting, he played the bad guy who doesn't end up with the blond in the end, but that's OK with him -- they were already married in real life. But even with three onscreen pairings, Mrs. Stiller doesn't hold a candle to perhaps Ben's favorite blond costar...
(Tracy Bennett / 20th Century Fox)
'Starsky & Hutch' (2004)
...Owen Wilson. They have appeared in eight films together, including "The Cable Guy," "Zoolander," "Permanent Midnight," "A Night at the Museum" and "Meet the Parents." Forget gender, Stiller is a guy who knows what hair color he loves.
(Melinda Sue Gordon / Warner Bros.)
Jack Black went platinum blond to play coked-up Hollywood brat Jeff Portnoy in Stiller's upcoming showbiz satire "Tropic Thunder." Portnoy's a low-brow comedy star -- a trailer for Portnoy's "The Fatties" precedes the film -- and red carpet whore. Hence, the blond.
Black told comingsoon.net
that he was still sporting the look. "I haven't cut it yet, because I had it so short in that movie, the buzz cut and I need more hair to rock properly. I've got some concerts coming up so I didn't want to cut the hair until after my concerts, because you need to have this action going when you are rocking."
(DreamWorks Pictures)