11 Images
2010 in review: Betsy Sharkey on film
In order of preference...
In capturing the genesis moment of the Facebook cultural monster, a story of computer codes and concepts, director David Fincher and screenwriter Aaron Sorkin unleashed an intellectual thriller packed with crackling dialogue and riveting performances. A mind game extraordinaire and the best action movie of the year. The year's best movie too.
(Merrick Morton / Columbia Pictures)
In the searing cold of backcountry poverty, director Debra Granik finds heartbreaking sadness and breathtaking beauty. It simply doesn't get better than Jennifer Lawrence's young Ree Dolly going up against the worst that nature has to offer, human and otherwise, as she digs into the black soul of the drug-infested Ozark hills.
(Sebastian Mlynarski / Roadside Attractions)
Rarely have 5 1/2 hours been better spent in service to the cinematic arts. From the French great Olivier Assayas' refusal to let this sprawling story be bound by the conventions of time to Venezuelan actor Édgar Ramírez's unerring descent into the charismatic insanity of a terrorist, everything aligns to ensure that each sultry and scorching minute burns.
(Telluride Film Festival)
Director
Lisa Cholodenko
has concocted the singular blend of family function and dysfunction. From the brittle brilliance of
Annette Bening
to the breakable beauty of
Julianne Moore
as two moms whose life is upended when the kids bring home Mark Ruffalo's seductive sperm-donating dad, no detail is overlooked in crafting one of the finest grown-up comedies ever.
(Suzanne Tenner / Focus Features)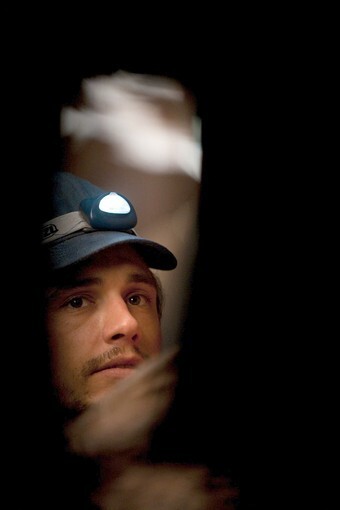 Even in the darkest hours, director
Danny Boyle
finds a way to inject a kind of giddy exuberance that somehow makes sense — here, it is
James Franco
. In a nearly flawless solo turn as a hiker forced to do the unthinkable to survive his own hubris as much as the boulder that has him hopelessly trapped, the actor embodies the essence of the human spirit. It is fierce, funny and bone-snappingly formidable.
(Chuck Zlotnick / Fox Searchlight)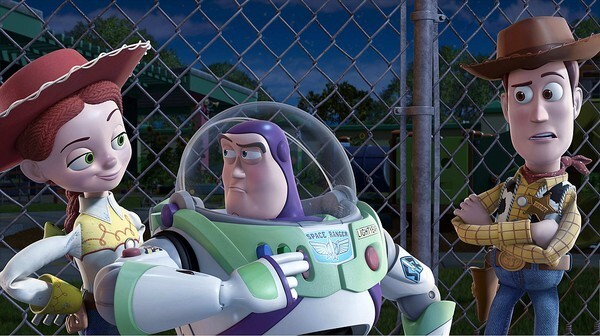 Who would have guessed that the one true, heart-tugging tear jerker of the year would come in a story of a boy packing away his toys? Yet for emotional honesty, nothing topped the animated performances of Woody, Buzz Lightyear and crew (thanks to
Tom Hanks
, Tim Allen and the rest) in yet another
Pixar
tour de force.
(Disney Pixar)
Maybe it's the
Texas
in me, but I love a classic western and the Coen brothers have made a classic, out of a classic. Infused with rough-hewn humor and humanity, the good guys and the bad all have something to like, but Hailee Steinfeld's 14-year-old Mattie is what lingers — a portrait of resilience and determination of the type that forced the frontier toward civilization. In capturing the past, the Coens have reminded us of who we are at our best.
(Paramount Pictures)
Filmmaker Darren Aronofsky is like a mad scientist when it comes to experimenting with the surreal, and in "Black Swan" he's finally gotten the witches' brew right. At the film's dark heart is an extraordinary performance by Natalie Portman, whose agony and ecstasy in the brutal world of ballet is an unforgettable flight of fancy.
(Niko Tavernise / Fox Searchlight)
It's hard to put a face on the various wars we are fighting in distant lands, and that is where Tim Hetherington and Sebastian Junger's documentary succeeds so powerfully. On the ground in Afghanistan's deadliest valley and back at base camp, it is the foot soldiers we hear. Theirs is a story of patriotism torn between loyalty, loss and doubt, so raw and real you will never see the numbers, or hear the political rhetoric, in the same way again.
(Outpost Films)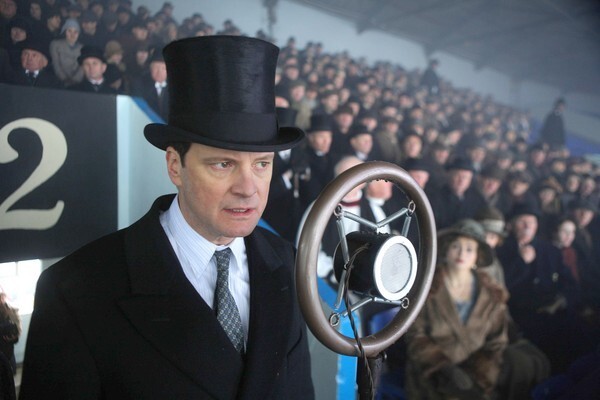 A traditional film that becomes an unusually satisfying story of social class, personal failings and friendship. Watching the exchanges between
Geoffrey Rush
's speech consultant, the confident, quick-witted commoner, and
Colin Firth
's exquisite hesitation as a stuttering royal out of sorts with himself and everyone else, proves how simplicity in the right hands can become exceptional.
(Laurie Sparham / The Weinstein Company)
The 3D mania:
It has driven prices up — both of tickets and the films themselves — and forced all of us to don silly glasses, and to what end? The creative revolution it promised, the depth of experience it trumpeted, has, with a very few exceptions, failed to materialize. Animated films seem fearful of not having it, action and sci-fi are headed in that direction, even cheesy comedies aren't exempt. Please, will someone stop the madness. Try spending the money on scripts and talent that will actually deliver another dimension, one that is worth the cost.
(John Giles / Associated Press)