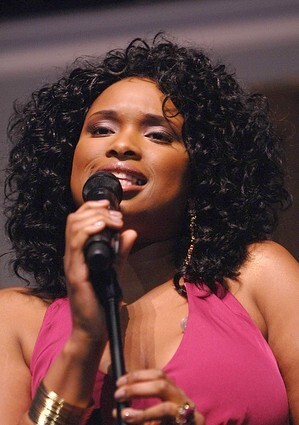 10 Images
Jennifer Hudson: Life in pictures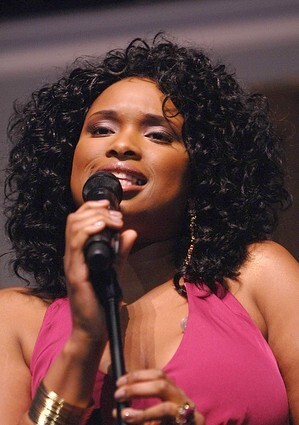 Jennifer Hudson
Humble beginnings
Jennifer Hudson grew up singing gospel and acting in community theater. Although she wasn't a trained singer, Jennifer landed work singing on Disney cruise lines.
(Brad Barket / Getty Images)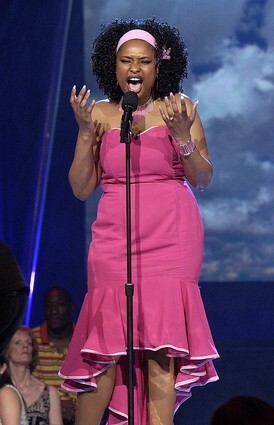 Idol behavior
Jennifer auditioned for the third season of "American Idol," and she made it to the semifinals. Although it was widely believed that Jennifer would make it into the final three, she was the sixth runner-up instead.
(Ray Mickshaw / AP / Fox)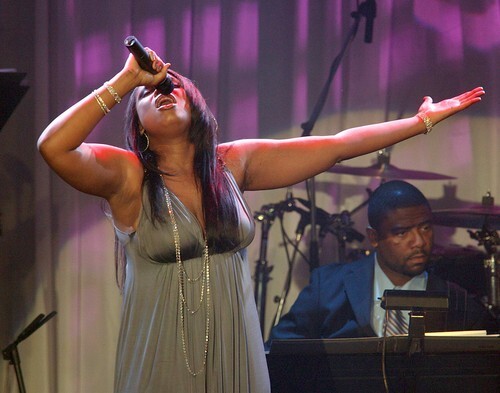 Jennifer stretches her fifteen minutes
After losing "American Idol," Jennifer spent the next two years on the "American Idol" tour.
(Anne Cusack / Los Angeles Times)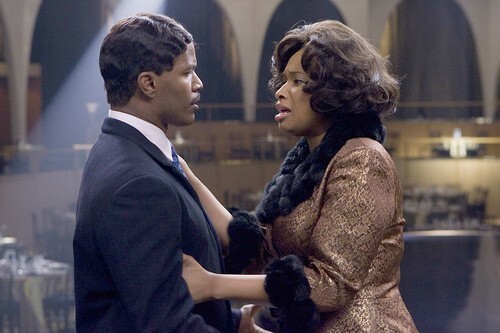 Who's that girl?
Jennifer shot out of obscurity when she landed the part of Effie Melody White, in "Dreamgirls," playing alongside Beyoncé Knowles and Eddie Murphy. She beat out "Idol"-winner Fantasia Barrino for the role.
(David James / Dreamworks and Paramount Pictures)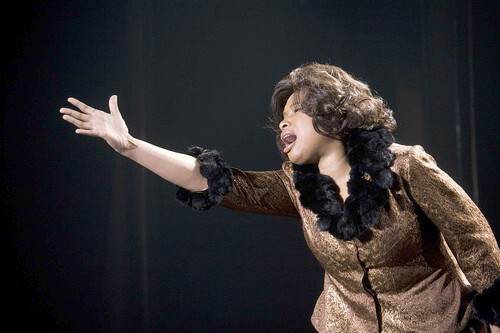 In good company
Jennifer's performance in "Dreamgirls" has been likened to Barbra Streisand's breakout role in "Funny Girl."
(David James / Dreamworks and Paramount Pictures)
She might need a bigger shelf
Oh yeah, and Jennifer won an Oscar, a Golden Globe, a BAFTA, a SAG Award and two BET Awards for the film.
(Al Seib / Los Angeles Times)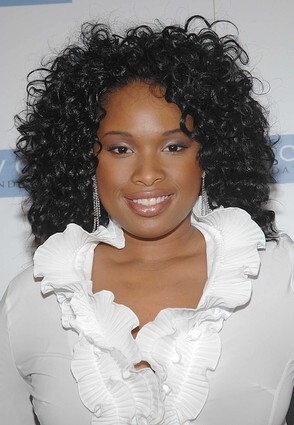 The accidental actress
Aspiring actors, plug your ears – this one might hurt. Jennifer raked in all those awards without ever really wanting to act.
"I never even thought of myself as an actress," confessed Jennifer, in an interview with cinecon.com. "To be honest, I've always followed a musical path."
(Brad Barket / Getty Images)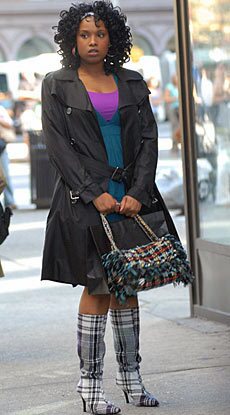 The foursome gains a fifth
Next up, JHud will be playing Carrie Bradshaw's assistant in "Sex and the City: The Movie."
The first photos of Jennifer on set have been released, and the starlet is catching some flack in the blogosphere for her plaid on plaid ensemble. We're hoping the movie involves a makeover.
(WireImage)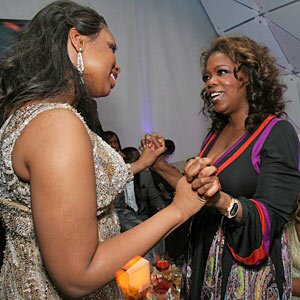 Mogul in the making
When cinecon.com asked JHud who her idol was, she answered, "I know this is a little odd but Oprah. I think she's a good role model to pattern my career path after."
At the rate Jennifer is going, J magazine may be just a few years away.
(WireImage)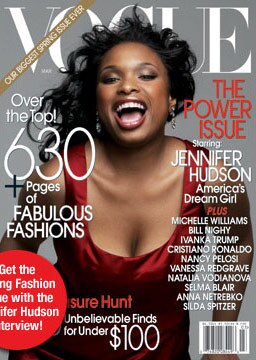 Jennifer makes history
When Jennifer Hudson landed on the cover of Vogue, she became the third – yes, third - African-American celeb to land the cover. So far, only Oprah and Halle Berry have graced the cover. Looks like JHud is following in Oprah's famous footsteps already!
(Vogue)