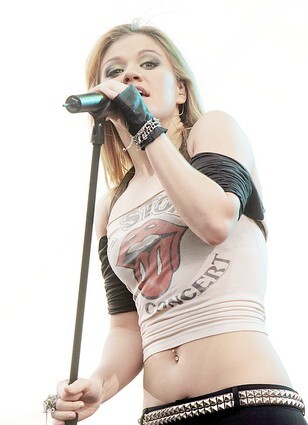 9 Images
Kelly Clarkson: Life in pictures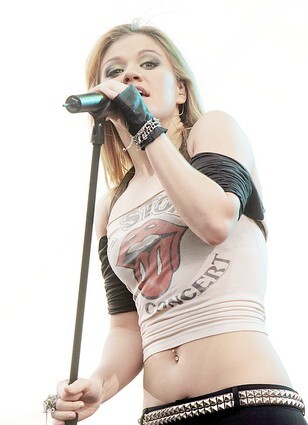 Kelly Clarkson
Miss Independent
Growing up, Kelly Clarkson's family didn't have much dough. To make ends meet, she did everything from working at Papa John's to selling vacuums door to door. Guess she really is Miss Independent.
(Kevin Winter / Getty Images)
American Idol
In 2002, Kelly followed her friends' advice and auditioned for "American Idol". She wowed the judges with renditions of Aretha Franklin, Mariah Carey, and Celine Dion. Out of 10,000 hopefuls, Kelly Clarkson became the first American Idol.
(Associated Press)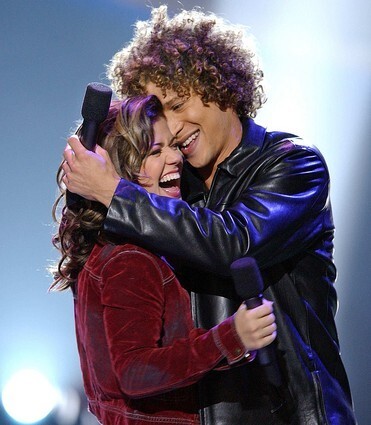 Kelly on the big screen
In 2003, after winning "Idol," Kelly teamed up with runner-up Justin Guarini to film "From Justin to Kelly." Nobody liked the movie; not even Kelly! She has said that she only participated because she was contractually obligated to do the film.
(Associated Press)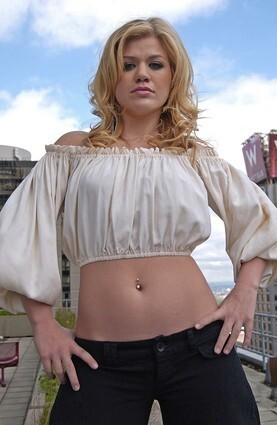 Taking charge
Kelly's second album came out in 2004, and she promoted it with vigor, stopping by "Saturday Night Live," "Oprah" and "The View". Kelly enjoyed increased creative control on "Breakaway," and her hard work on the album won her two Grammy Awards.
(Associated Press)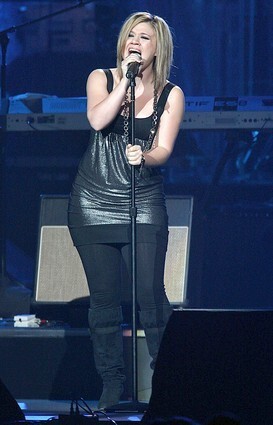 Dark phase
"My December," Kelly's third album, was noticeably darker than her previous releases. In 2007, Kelly's bitter feud with her producer, Clive Davis, cast a dark shadow over the album's release.
(Frederick M. Brown / Getty Images)
And she can sing!
Unlike many pop singers today, you won't catch Kelly lip-synching or claiming bronchitis. Kelly is understood to be one of the best singers of her generation. As Simon Cowell told "Good Morning America", she is a better singer than the other five Idol winners "by a mile."
(Scott Gries / Getty Images)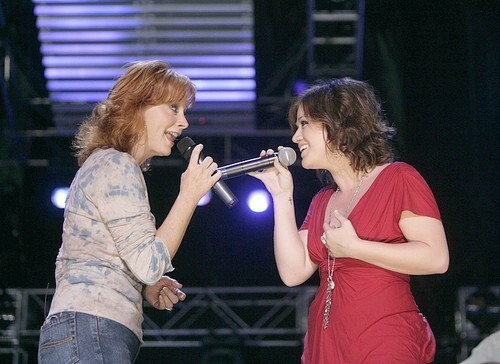 Reba and Kelly
In 2007, because of the mess that accompanied "My December," Kelly ditched her management and signed with Reba McEntire's husband's management firm.
Kelly began to sing with Reba at various awards shows and even appeared on Reba's aptly titled sitcom, "Reba" in 2007.
(Rusty Russell / Getty Images)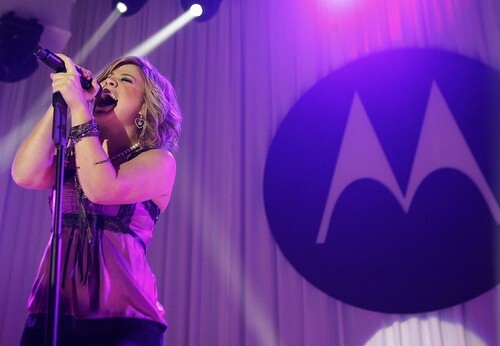 Look like me, drink like me, play like me
Kelly has lent her famous face to Proactiv, VitaminWater and NASCAR. She also lent her song, "Go" to an ad campaign for Ford.
(Matt Sayles / Associated Press)
Weighty issues
Over the years, Kelly's weight has fluctuated considerably. During her dispute over "My December," Kelly appeared heavier than ever. Kelly admitted to Entertainment Weekly that she is an emotional eater, saying "After a long day and I'm tired, yeah, a cookie helps. It makes me feel good."
She has also confessed that in high school, she suffered from bulimia. "One of my guy friends caught on to it, and I just felt so ashamed and embarrassed," she told CosmoGIRL!' Kelly's candor makes her an excellent role model. She's a real girl with real problems, and America loves her for it, no matter what mean things the tabloids have to say.
(Gaye Gerard / Getty Images)